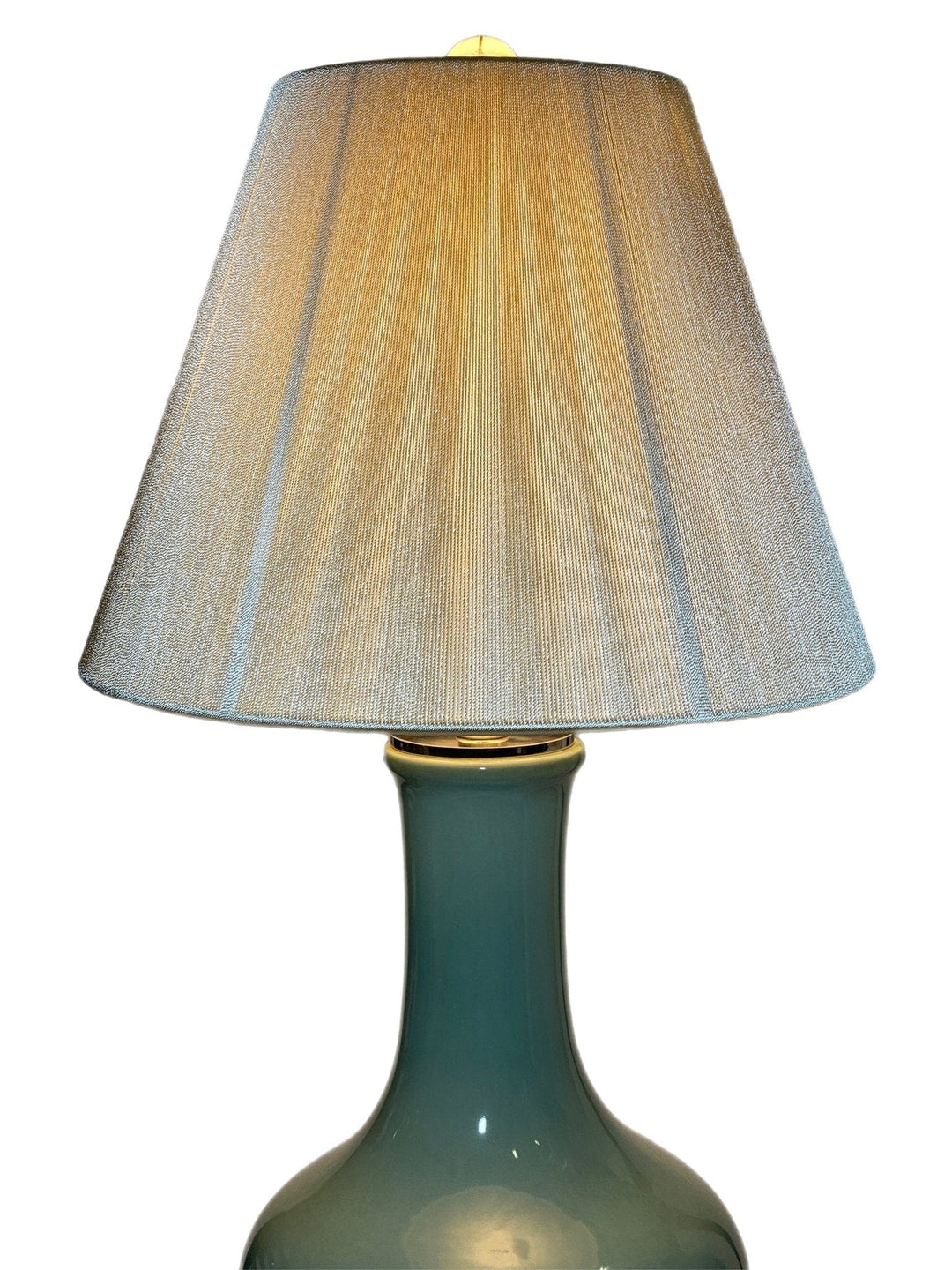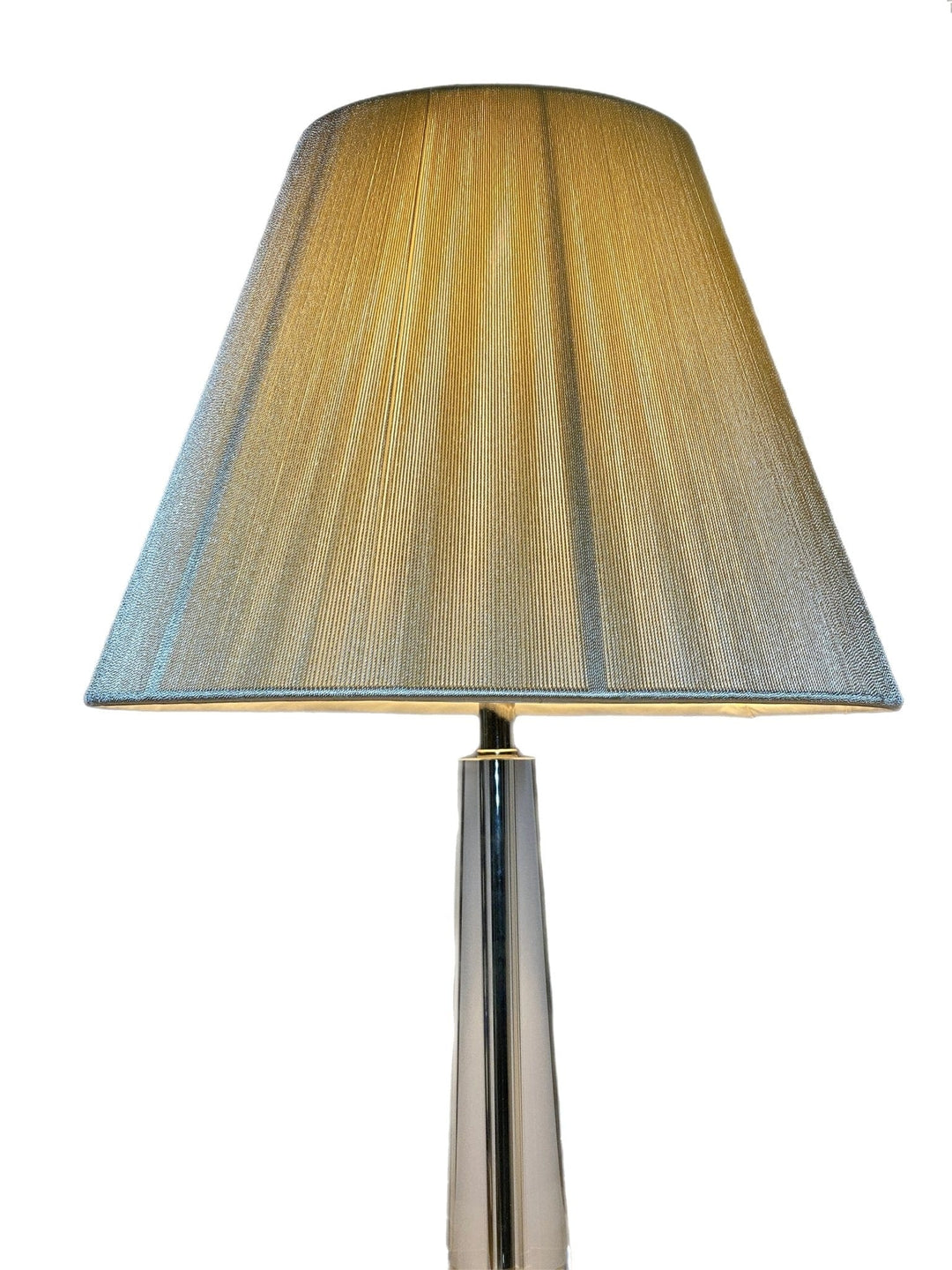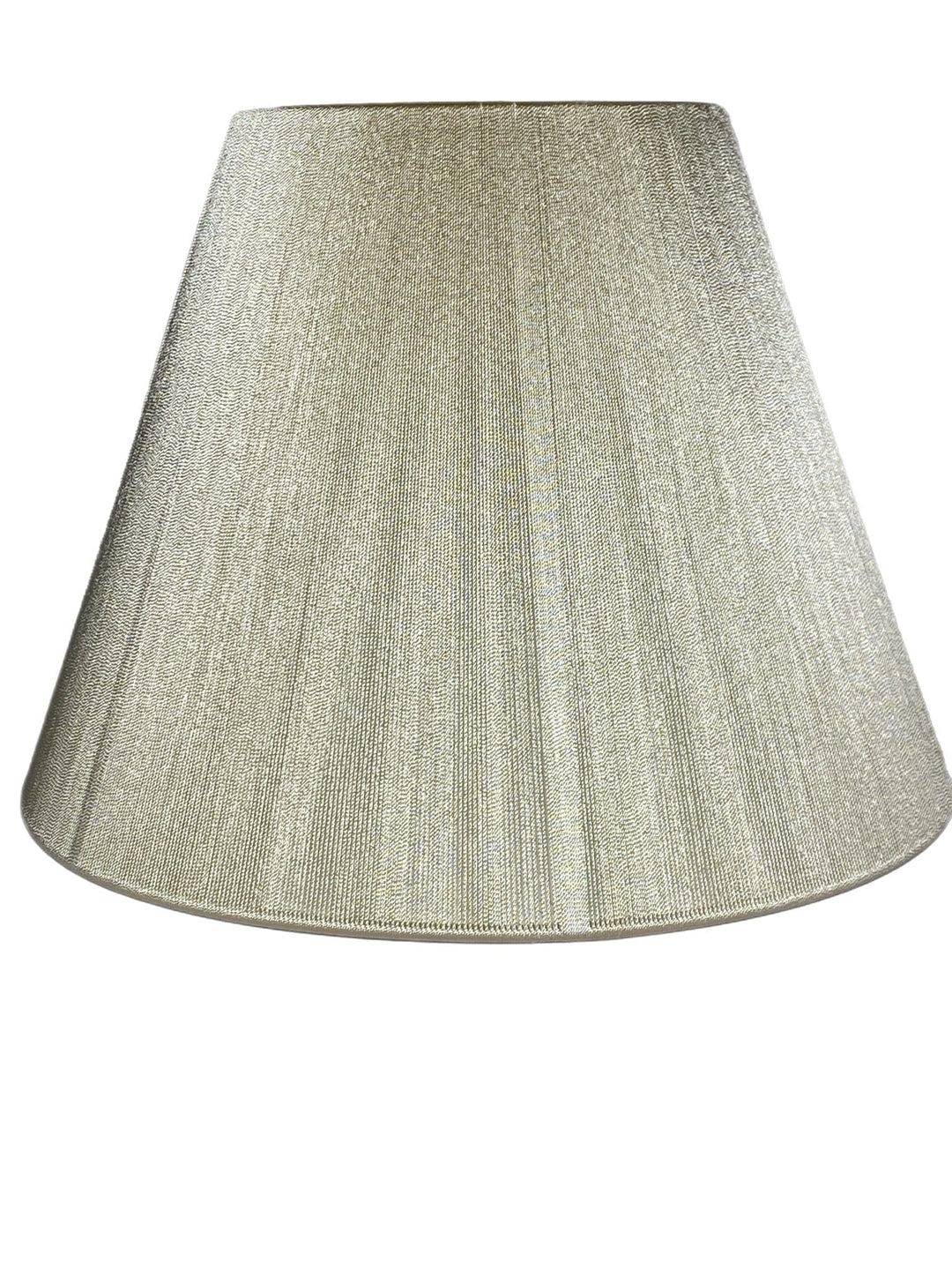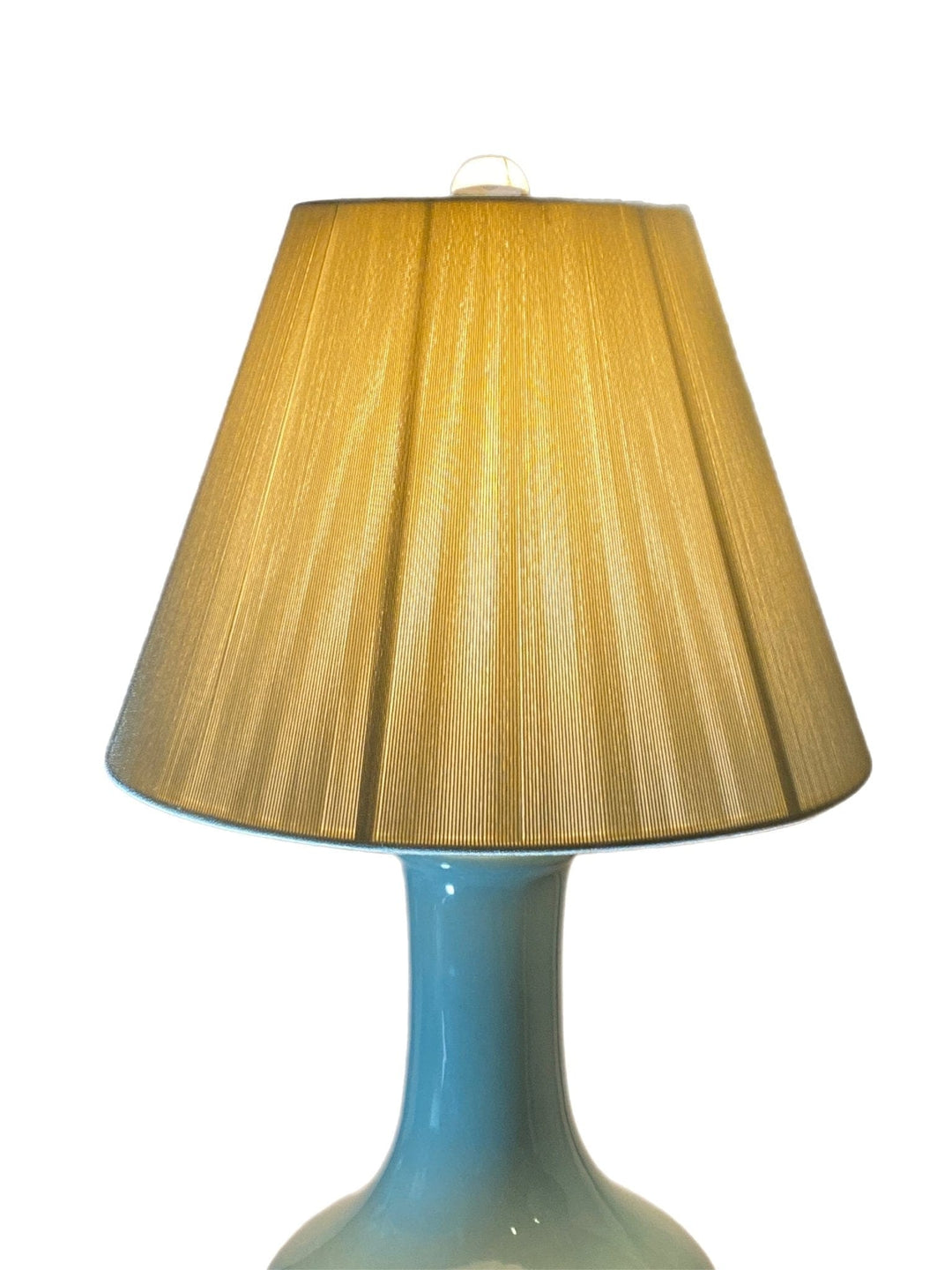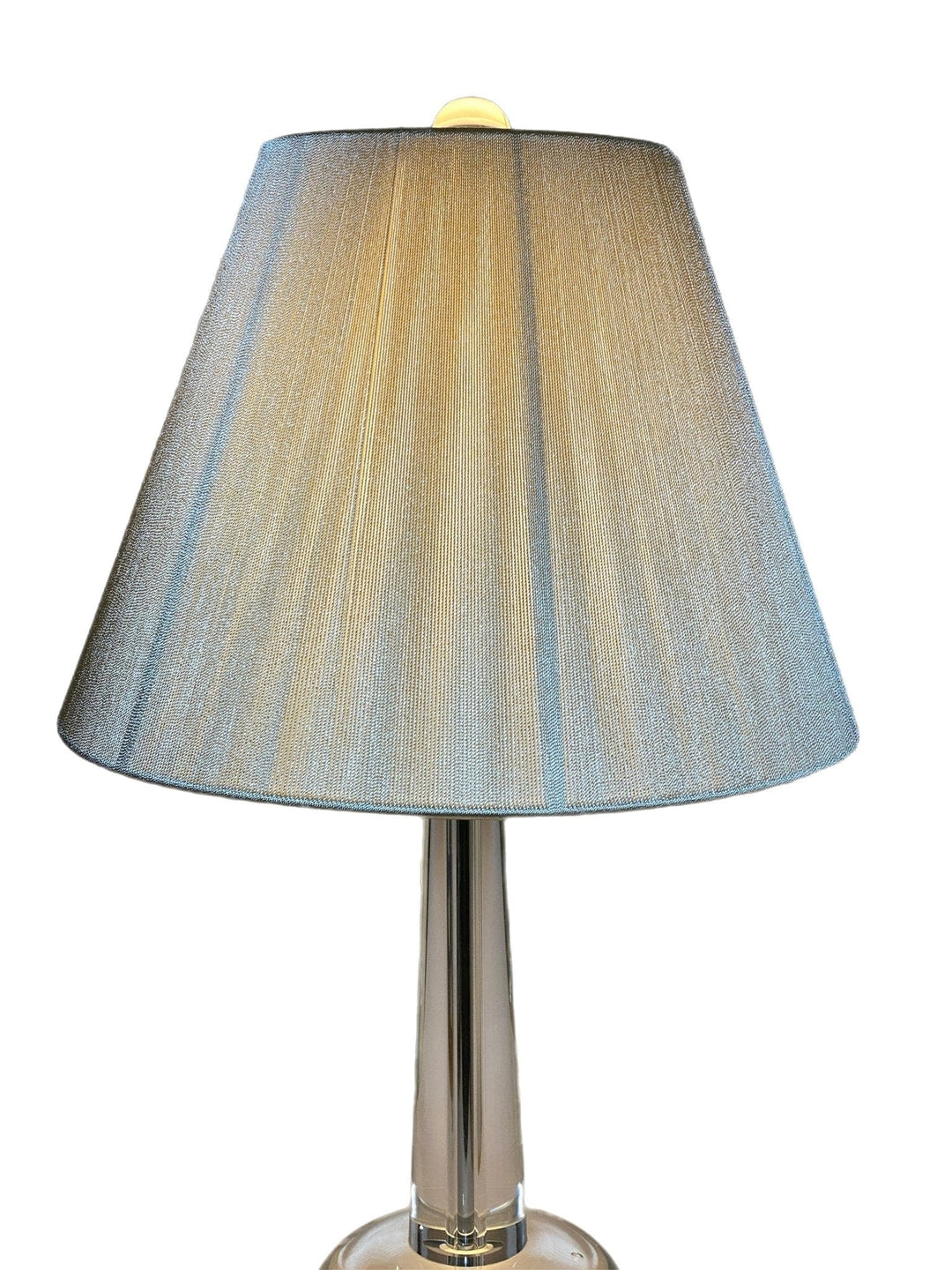 COMPLETE DIMENSIONS | EMPIRE
6.5" top x 12" bottom x 9.5" slant; brass spider 1/2" drop
7" top x 14" bottom x 10" slant; brass spider 1/2" drop
8" top x 16" bottom x 12" slant; brass spider 1/2" drop
9" top x 18" bottom x 13.5" slant; brass spider 1/2" drop
STYLE | EMPIRE

Note that sizes provided are the bottom/base dimension.
FABRIC | SILK STRING
These are made from hand wrapped string for a warm, natural texture.  The shades have a white lining on the inside of the shade. 
CRAFTSMANSHIP
Lux Lampshades are handcrafted using traditional, labor intensive manufacturing techniques and the finest materials.