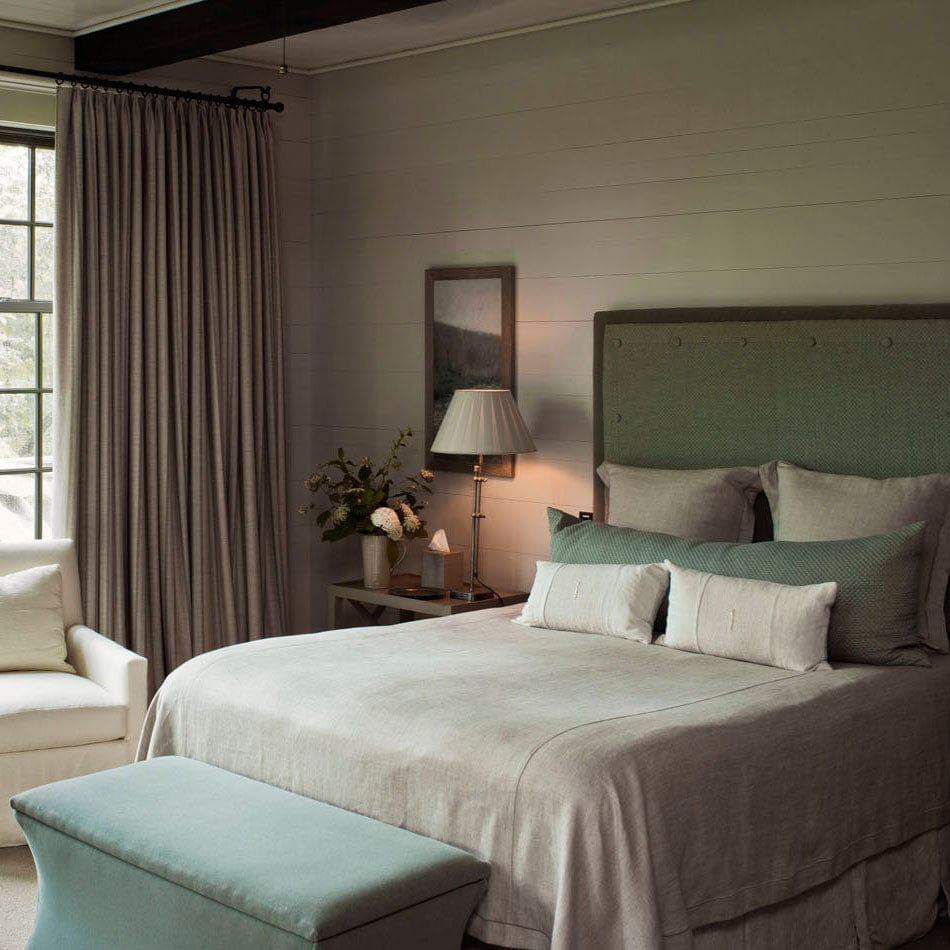 see your design dream brought to life
The Custom Shop
Carefully-selected lamps, shades, and accessories can alter a room, but customizing them adds your personal signature to it. Whether you are designing an entire home, a hotel, or even a room, up the style quotient of the space by using our custom shop. 
The Custom Shop
We will partner with you to customize your lamps to your style. Design firms, hospitality clients, budget conscious properties, and one-of-a-kind collections for unique occasions — we have the skill and experience to bring your lamp design dream to life.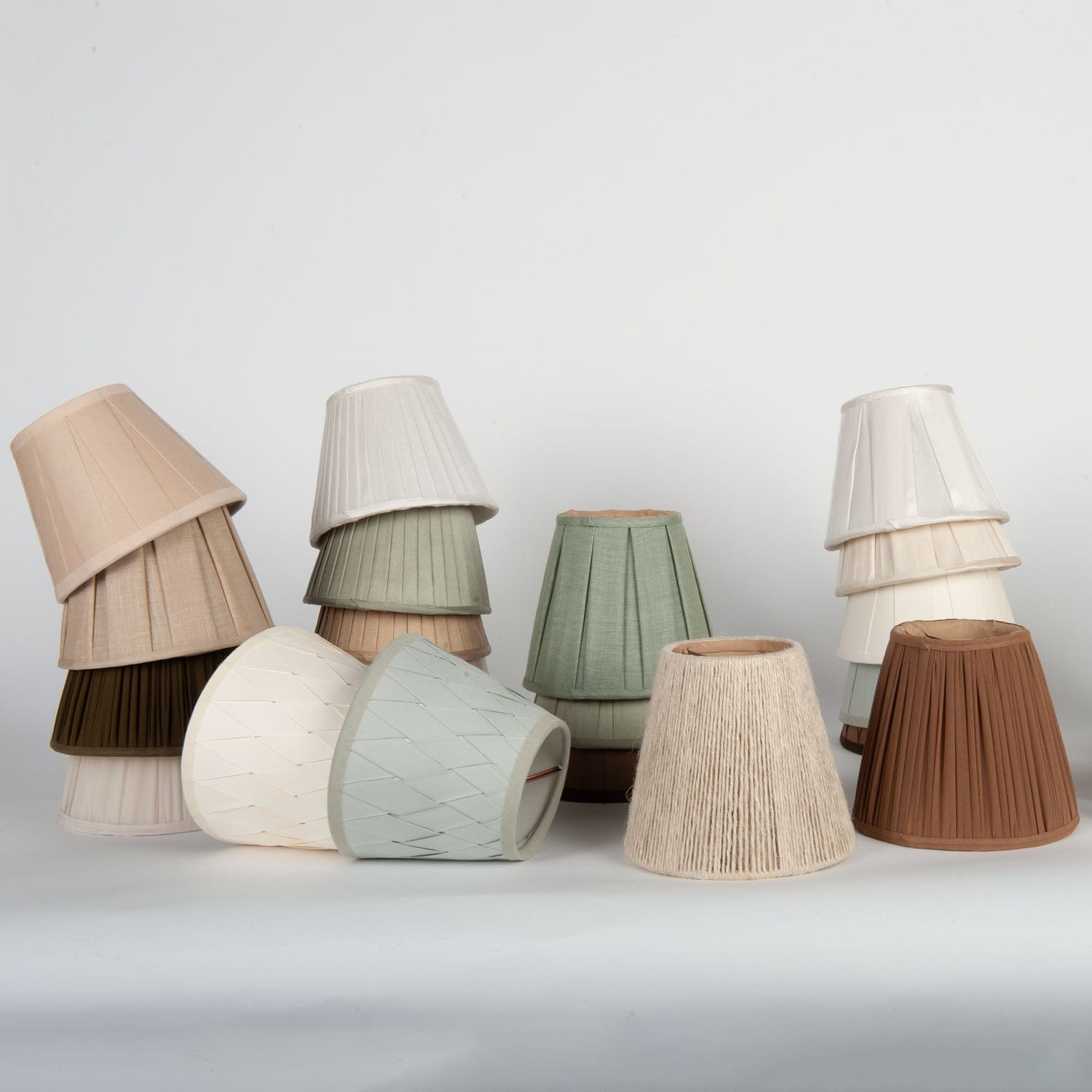 Create
Other Custom Projects
Do you have a custom lighting idea that doesn't fall into one of the categories above? Let's create it!
Tell us about your design idea
Custom Lamp and Shade Services From Lux

At Lux, we offer custom design packages for hotels, interior designers, and individuals.
If you'd like to design a custom lampshade, choose from a variety of materials including silks, linen, paper, and more.
If you want to build an entirely new custom lamp, we will work with you on size, styles, shapes, and accessories too.
If you are a designer, who'd like to order a large-scale custom lamp design project, we will draw on our years of experience to bring it to fruition.
Our custom shop works with skilled craftsmen to help you achieve the look you have in mind.
Give new life to an old lamp, build a completely new, unique lampshade for yourself, or bring a big design project together with a collection of made-to-order lamps and lampshades.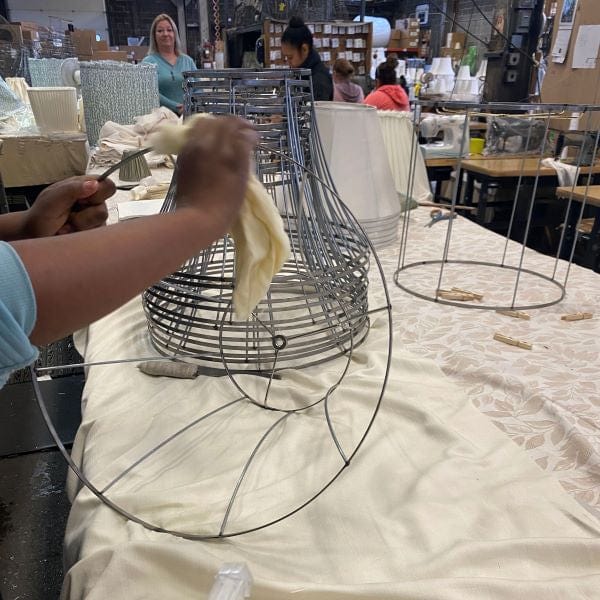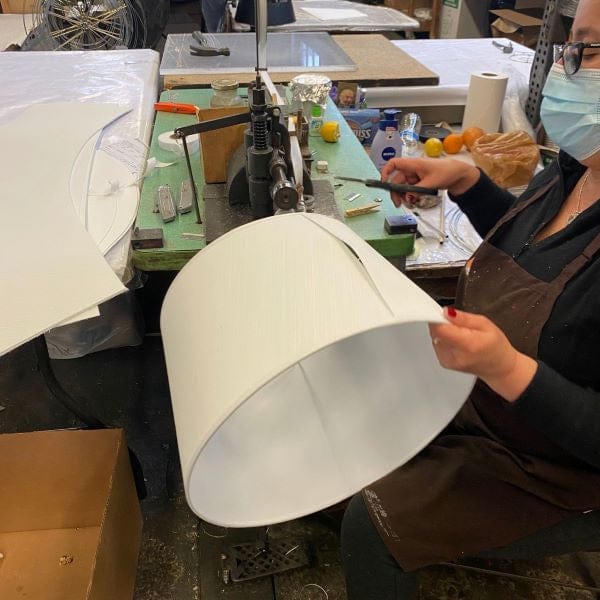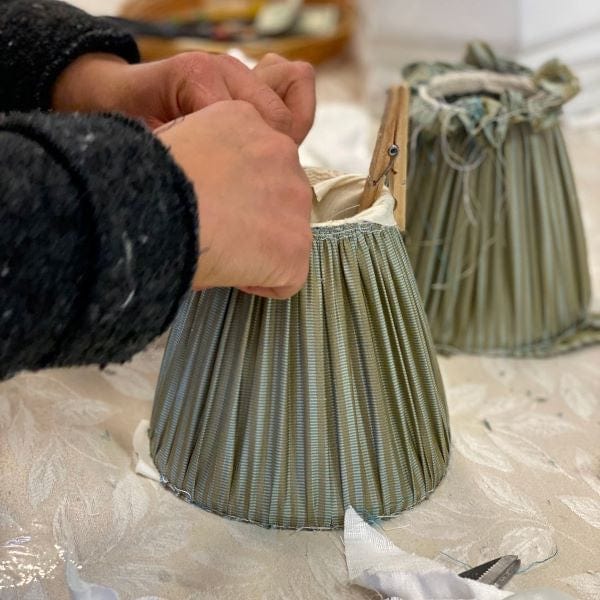 How to Place Your Custom Order
We take the tedious out of the custom build process. All you have to do is envision a style (and click a button). We will do the rest.
Purchase a custom package and we will contact you within 24 hours. At this time, you can expect us to talk through your design idea, help answer any questions you may have, and give a more concrete shape to the project you have in mind.
We will talk about the design and material that may best compliment your space, the lamps you intend to use, the spaces you want to install your lamps in, and even the mood you'd like to evoke. We will draw on our years of experience working with clients, big and small, to walk you through all the options that may look best for your custom project.
If you are ordering a custom lampshade, our fabric partners at Cowtan & Tout offer thousands of fabrics that you can select from. Together, we can plan the correct weight, pattern, and style that will work for your custom lampshade. However, if you have your own fabric that you'd like us to use, you can do so by using our COM or, Customer's Own Material service.
If you are planning an individual custom lamp, or have a larger custom design project, we will assist you with not only selecting the right fabrics and styles, but we will use our design experience to help you pick the right lampshade accessories too.
craft expertise
Why Lux?
At Lux, you'll find a combination of design experience and craft expertise. We have worked with hotels, interior designers, and individuals to design and build custom lamps and shades that answer the brief and look stunning. Our work speaks for itself and has been featured in publications such as Architectural Digest, Dwell, Elle Decor, and amore. 
When you partner with Lux Lampshades, you will have a partner that brings a balance of experience, skill, and customer service.
Custom Shop to Make Your Project Pop
Whether you are looking for linen lampshades to accentuate a beachside resort, hoping to gift someone a customized lamp designed by you, or planning to revamp the look of an old lamp you have, the Lux custom shop is your one-stop destination. 
Enhance an entryway, add softness to a bedroom, or redo an entire hotel with your signature look, no dream is too big or too small for our custom shop. 
From materials, to designs, to shapes, find an entire line of custom lamps, custom lampshades, and more custom services at Lux. 
We offer an end-to-end personalized experience that starts with you sharing your vision of the perfect custom lamp, lampshade, or any other lamp design need you have in mind. We will then partner together to add our design experience and craftsmanship expertise to the mix. The final product will be a custom project that exceeds your expectations.
All you'll have to do is flick the switch on to see your design dream brought to life.