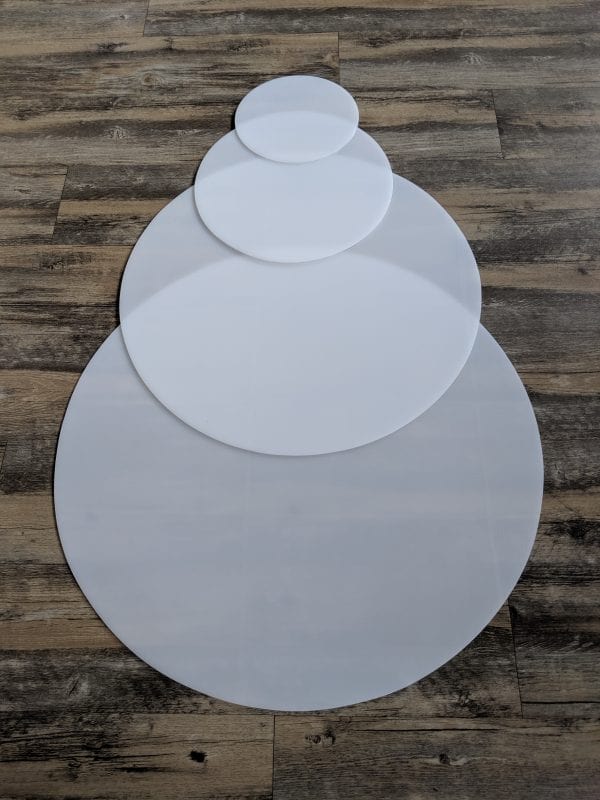 The purpose of the bottom diffuser is to "hide" the socket and light bulb of the fixture when viewed from below. A bottom diffuser is often slightly smaller in size than the bottom dimension of your lampshade.
If you order an optional diffuser with your lampshade, the lampshade diffuser will be constructed of an acrylic disc slightly smaller (typically 1/4 inch) in size than the bottom dimension of the lampshade, and the diffuser will rest on the bottom ring of your lampshade.  We don't recommend ordering diffusers for softback shades.  Diffusers work best on hardback shades whereby they can rest on the wire frame.
All of our acrylic lampshade diffusers are constructed from 1/8" thick milky-white acrylic. These diffusers do not come with a hole in the center. If you require a hole, please indicate the size of hole you need in the Product Comment box.
These acrylic materials can also be used as top diffusers in shorter desk, end table, floor or nightstand lamps.

Custom shapes and sizes available for quote.
ACRYLIC DIFFUSER