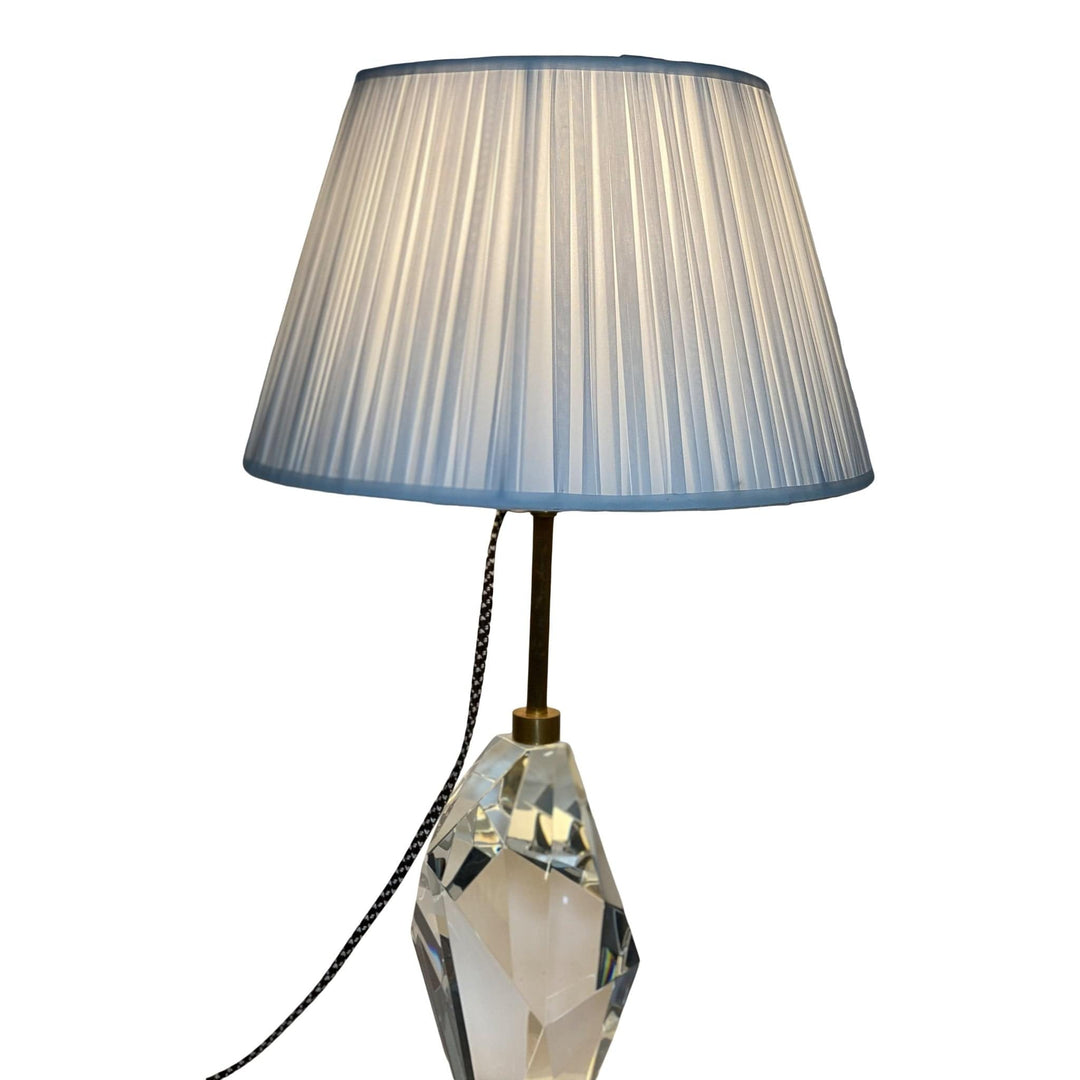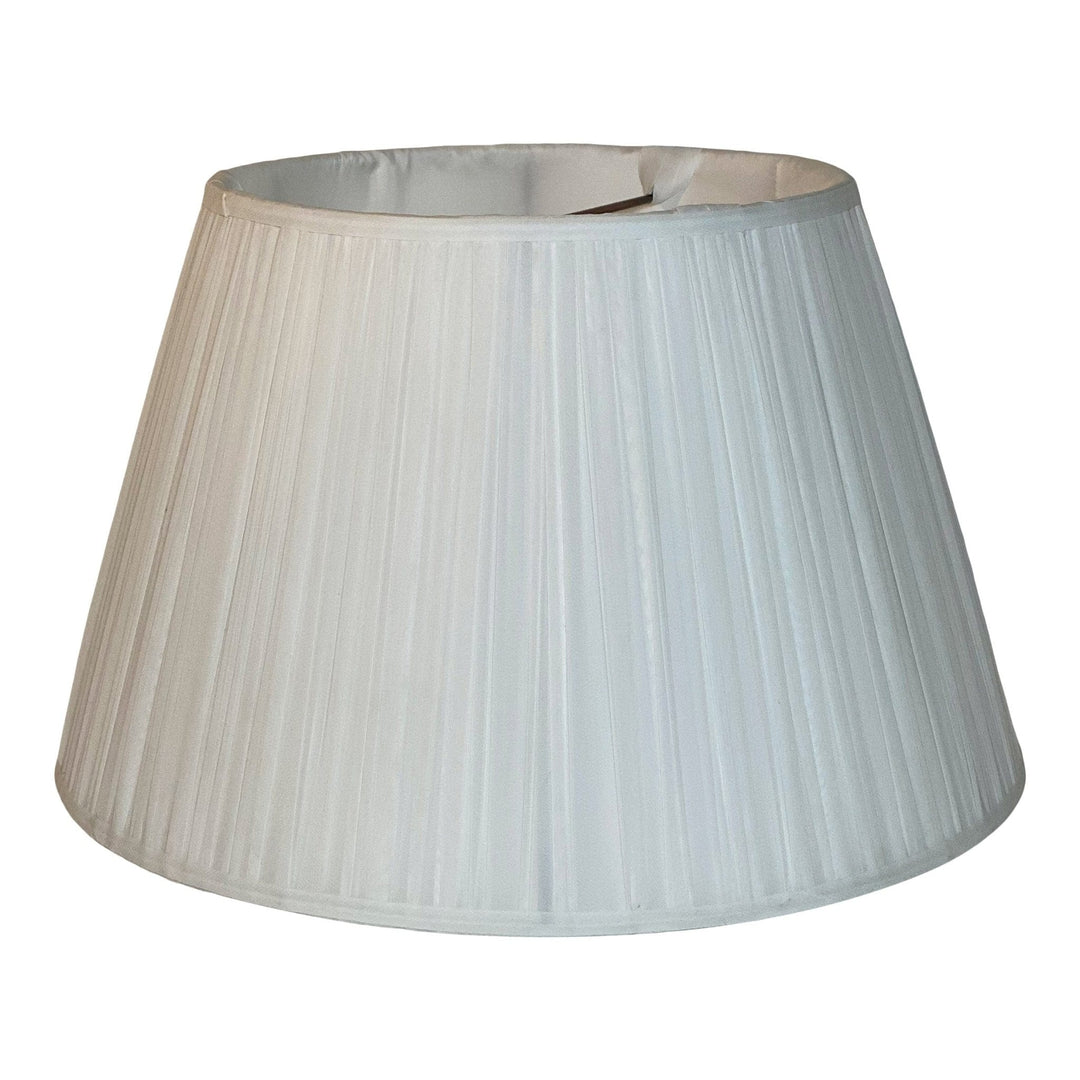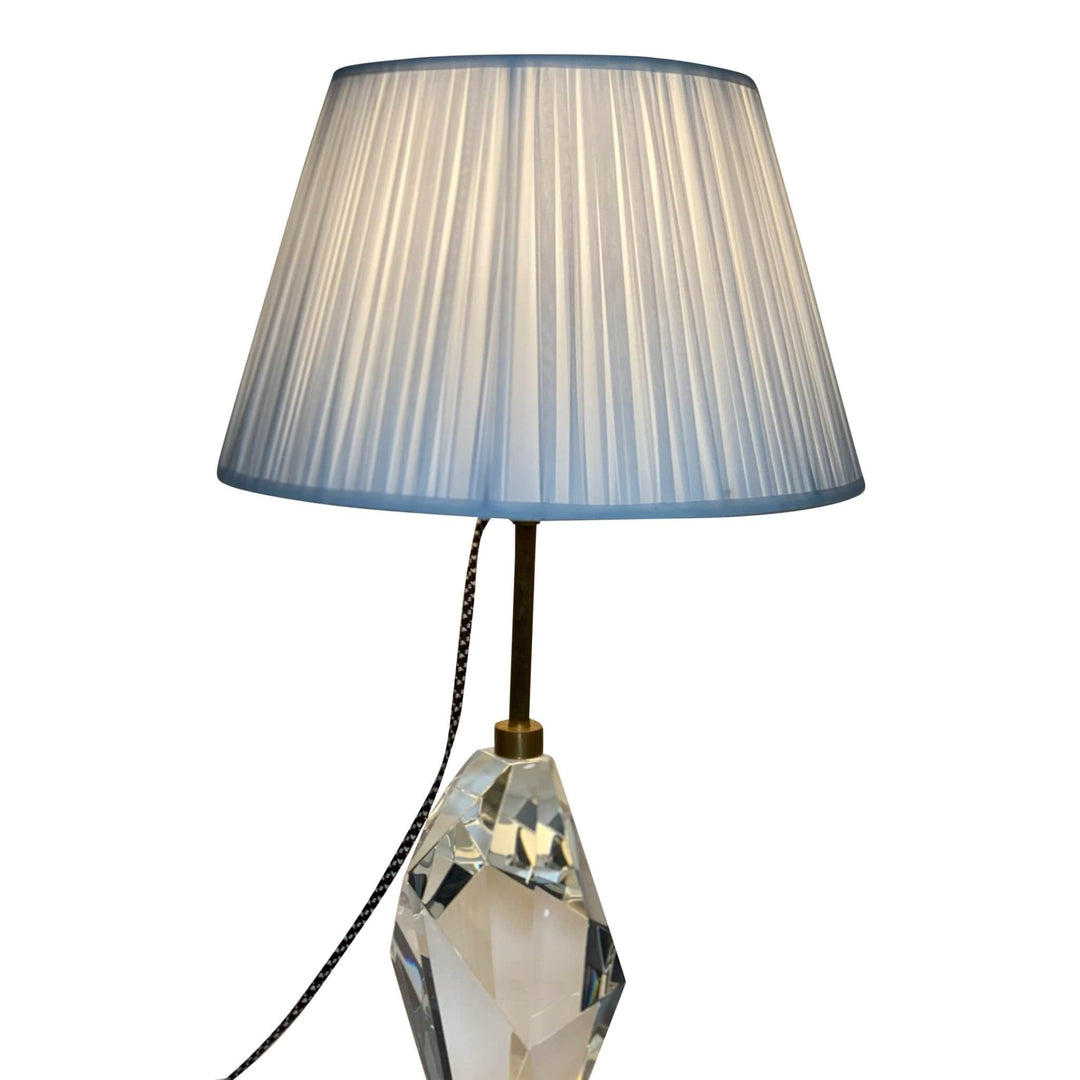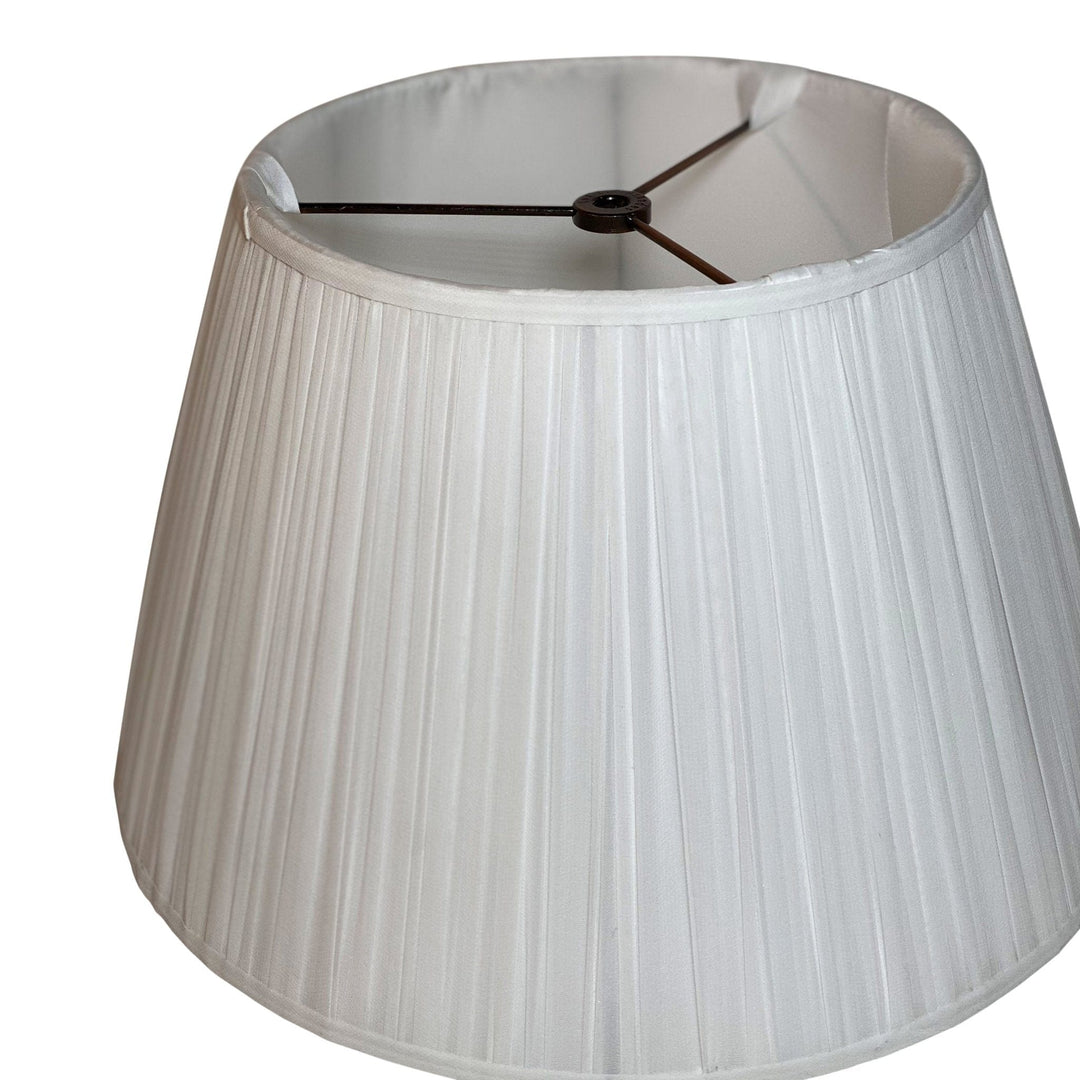 Size Information

Additional Information
COMPLETE DIMENSIONS | EMPIRE
7.5" top x 14" bottom x 9.5" slant


Only (2) shades in stock
STYLE | EMPIRE   
Note that sizes provided are the bottom/base dimension.  These shades are shirred (gathered) loosely but evenly by hand.
FABRIC | SILK  
Style, fabric and finishing combine to make all the difference in a lampshade.  This sheer coconut color fabric will be the focal point of any room.  
Coconuts are surrounded by a fibrous kernel, inside which is a white meat called copra. When the fruit is still tender it yields a milky fluid that is commonly used as basic food in some zones.  Our fabric represents the copra within coconuts.
CRAFTSMANSHIP
Lux Lampshades are handcrafted using traditional, labor intensive manufacturing techniques and the finest materials.