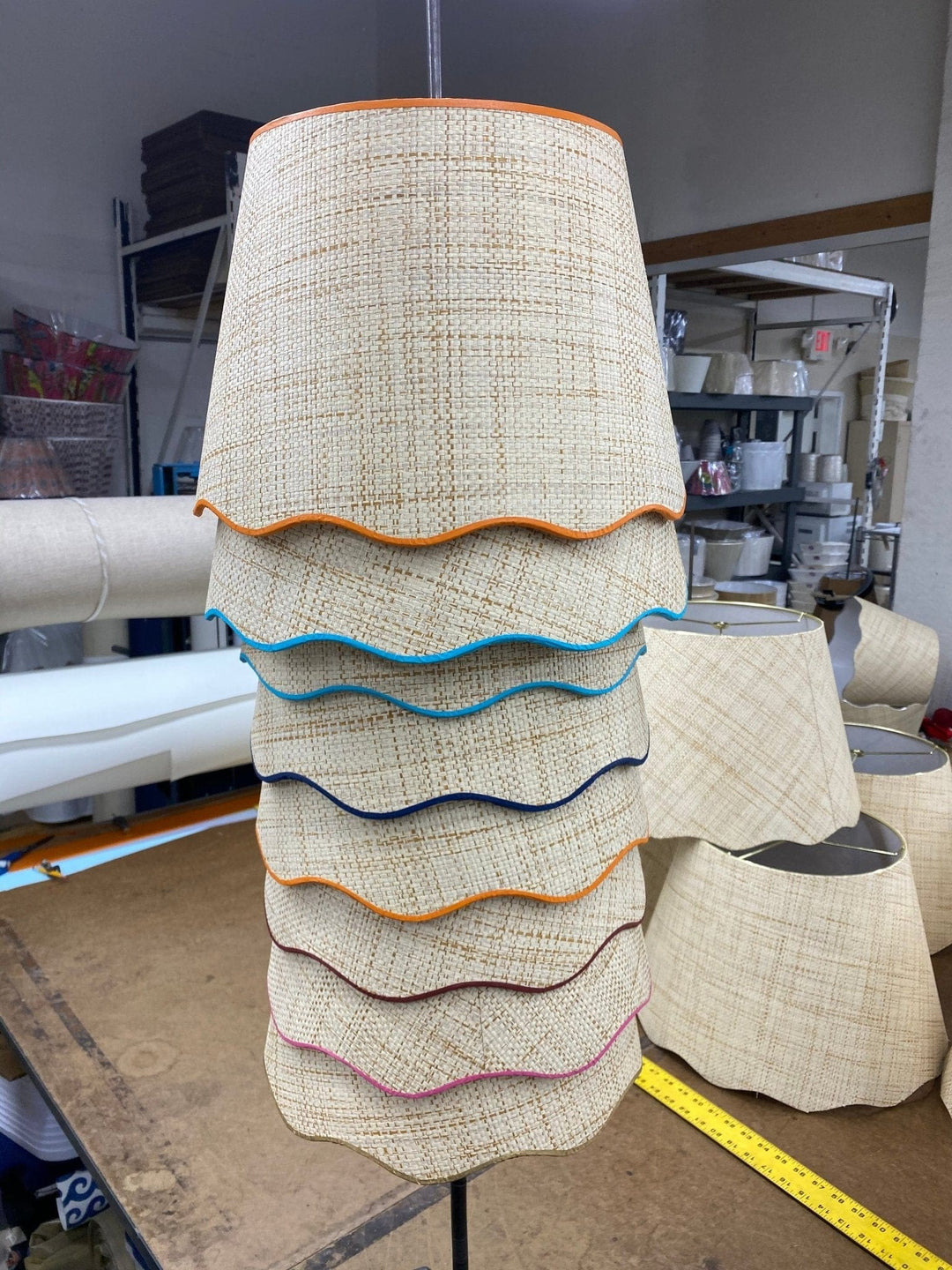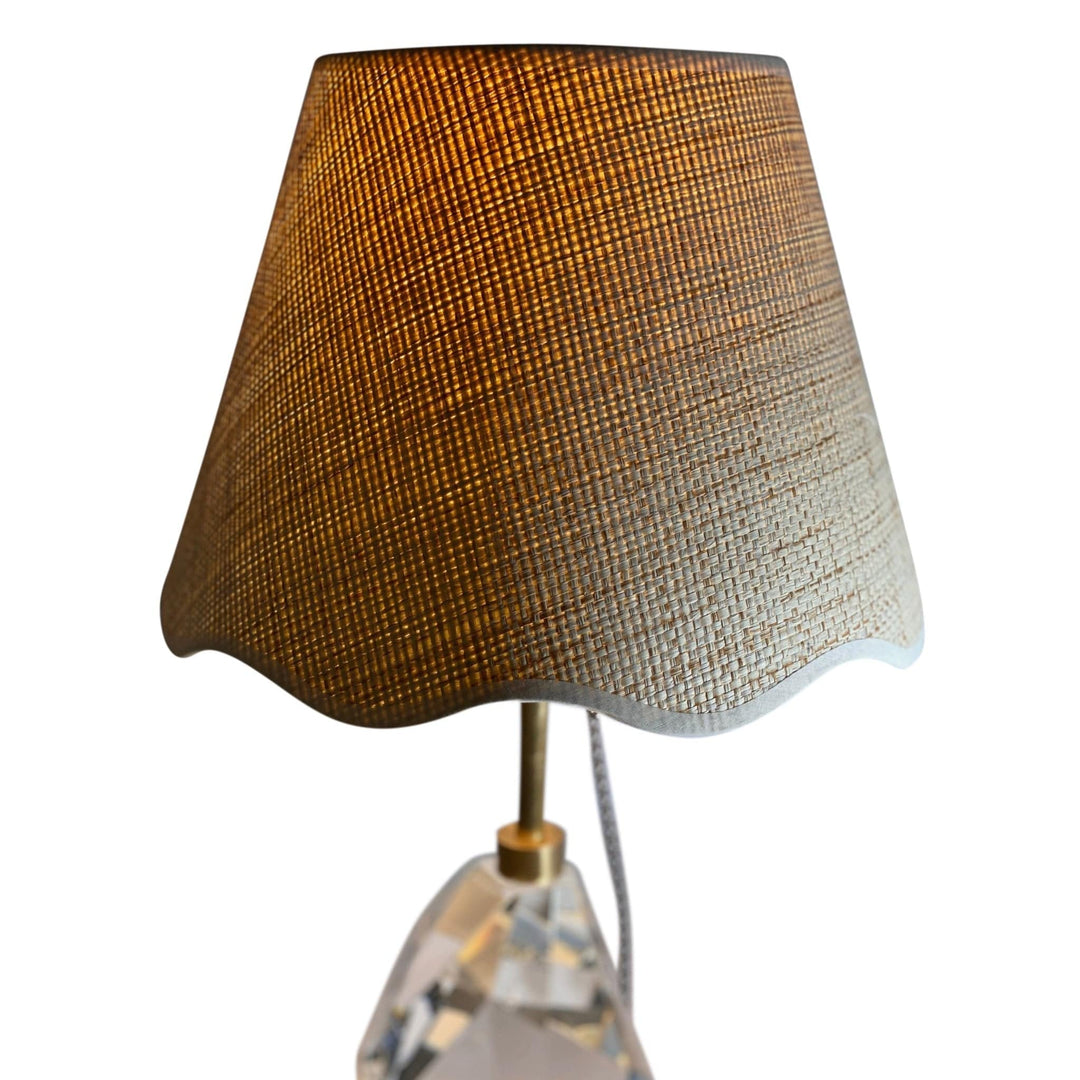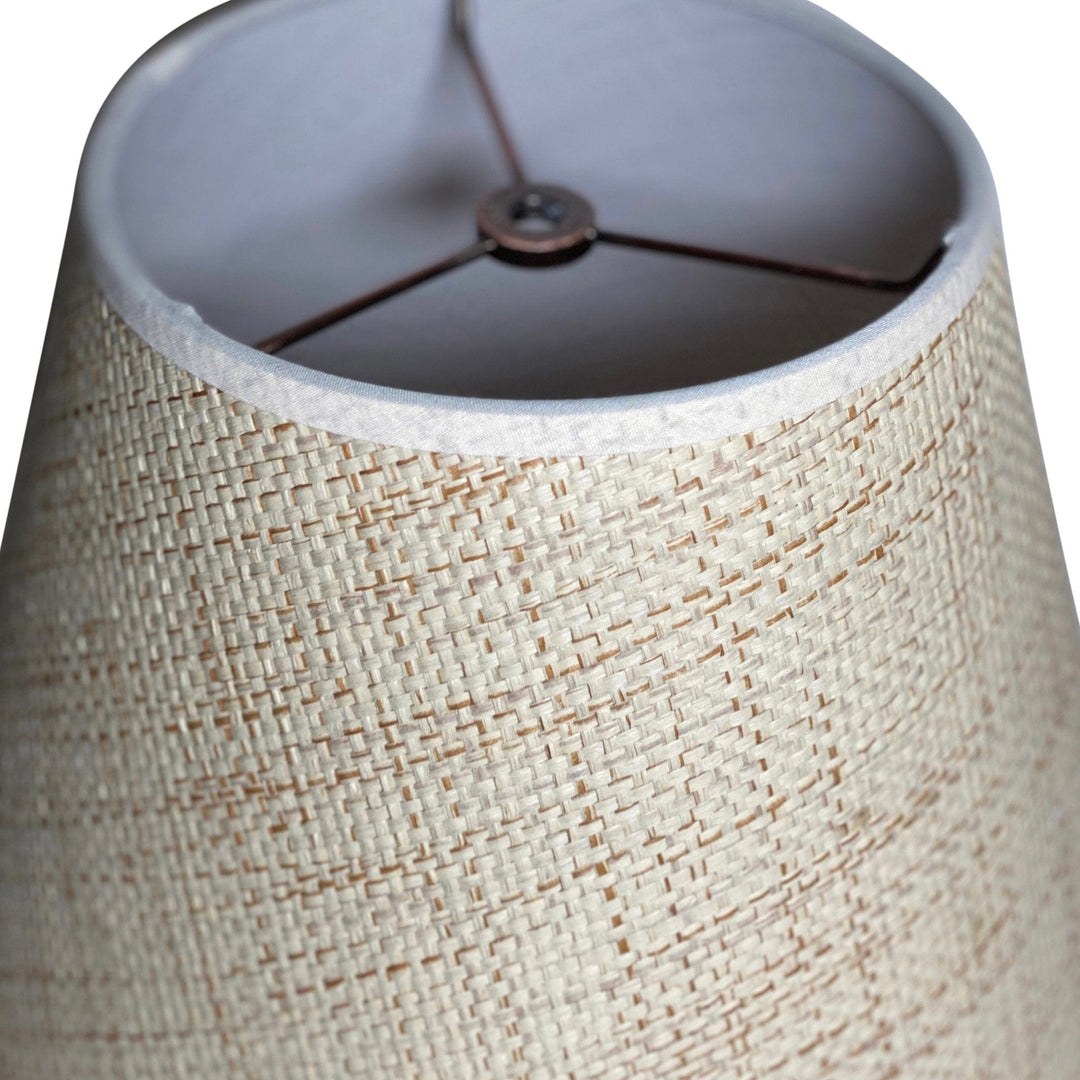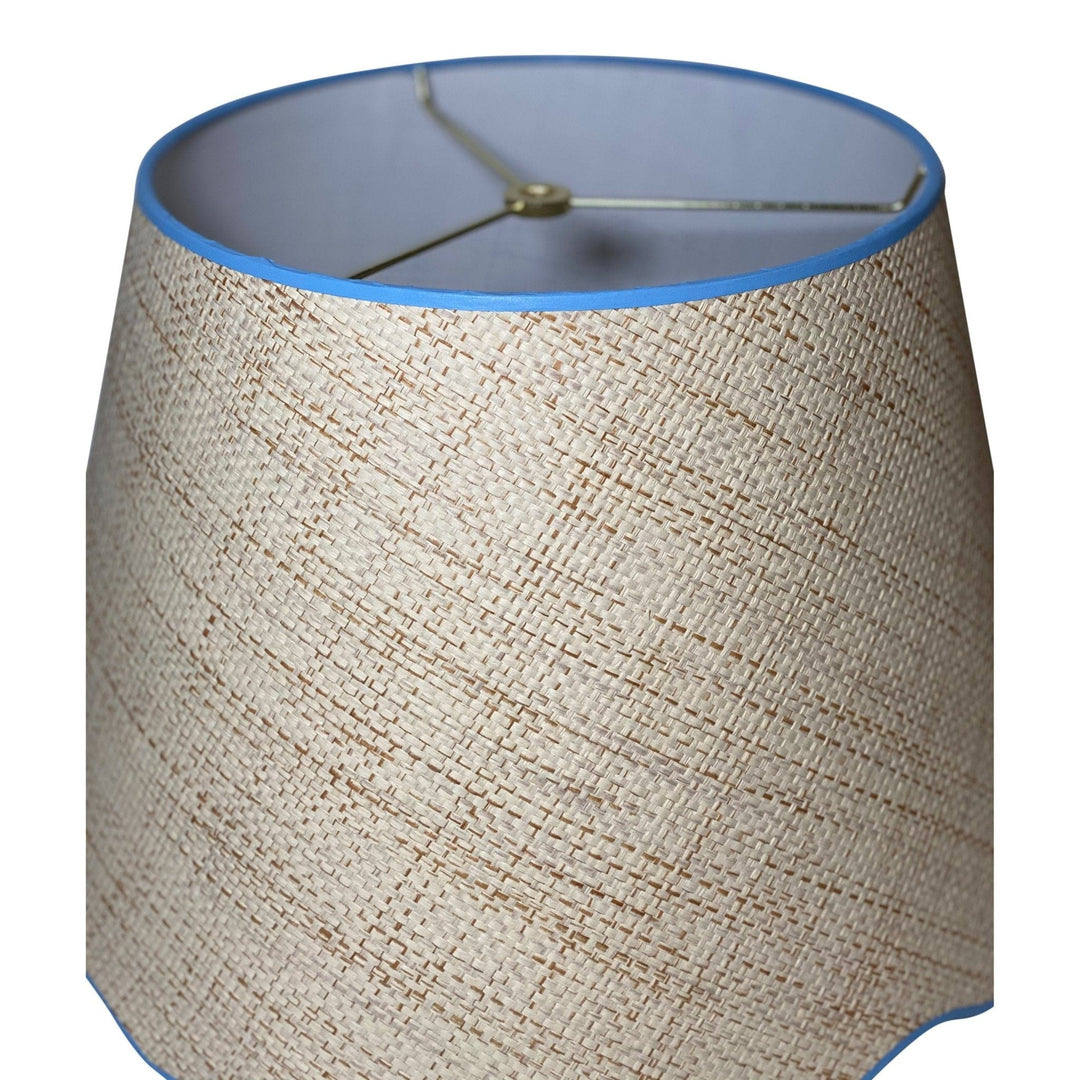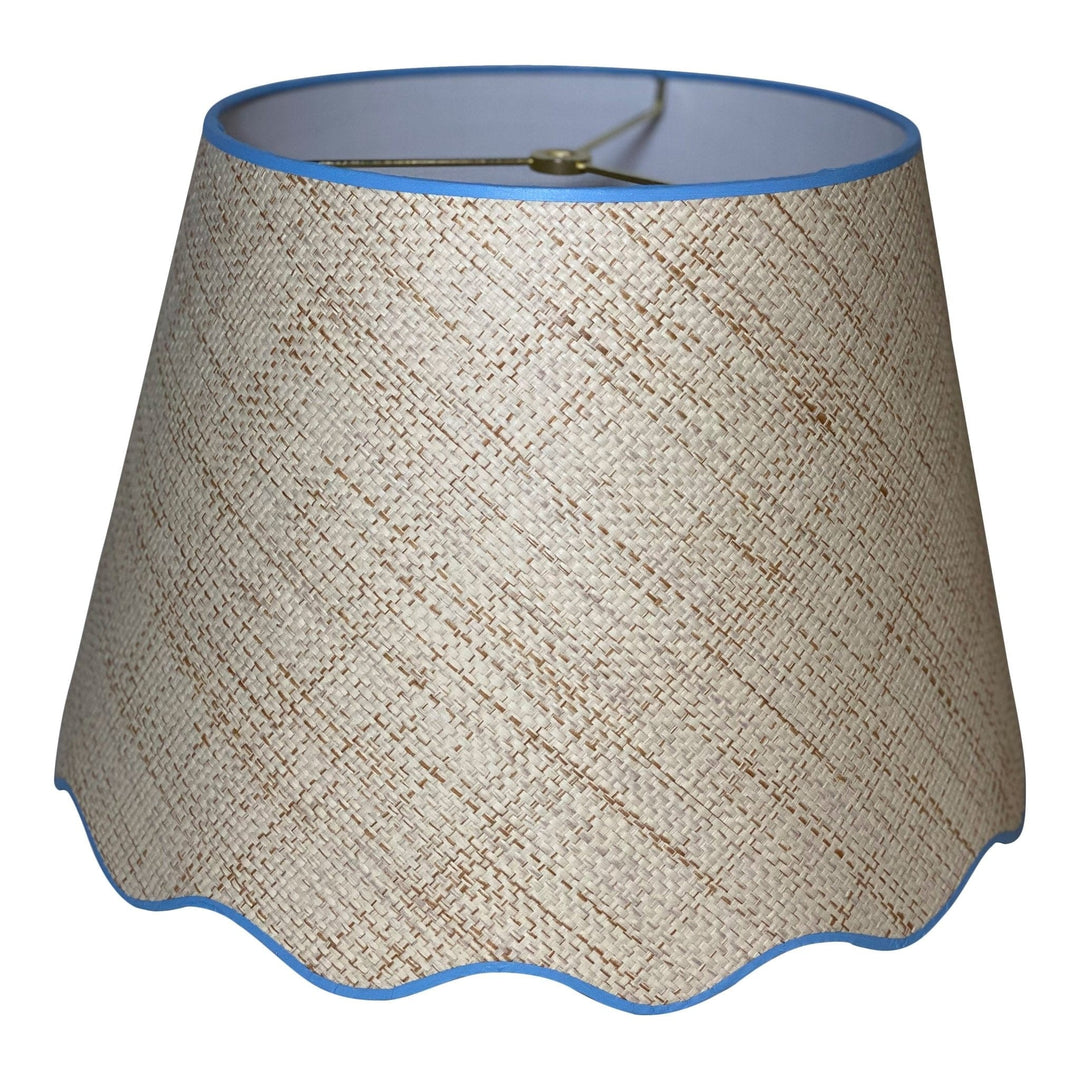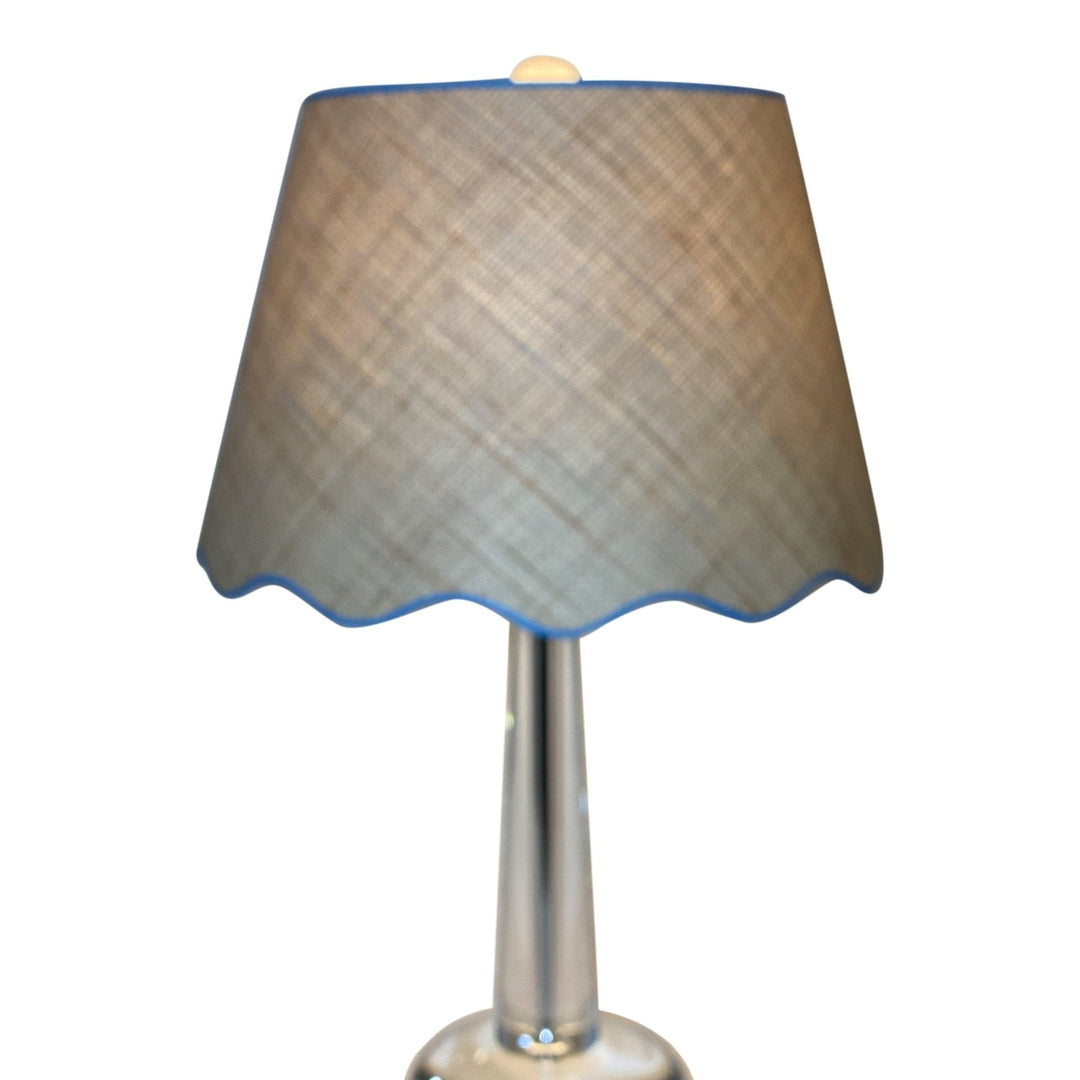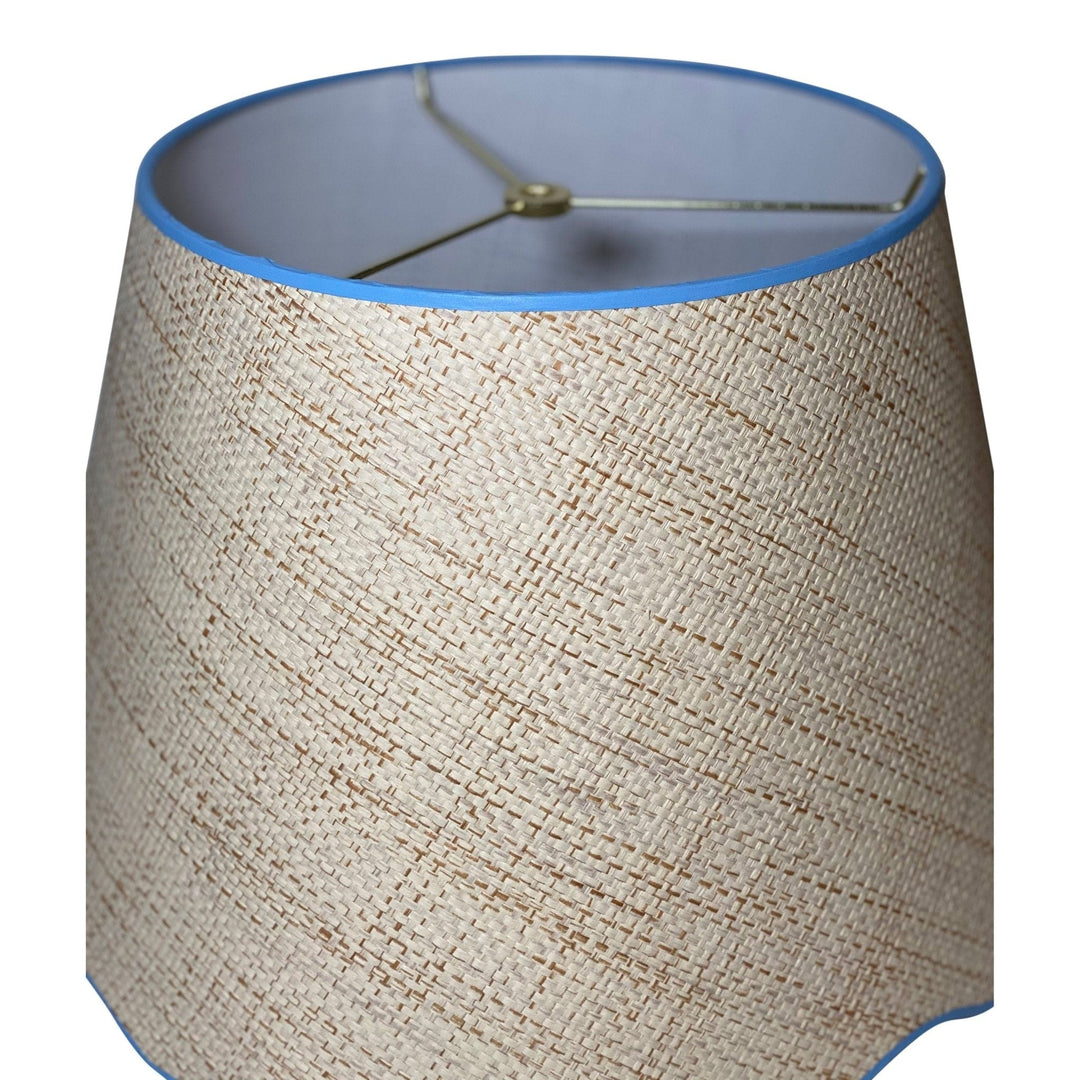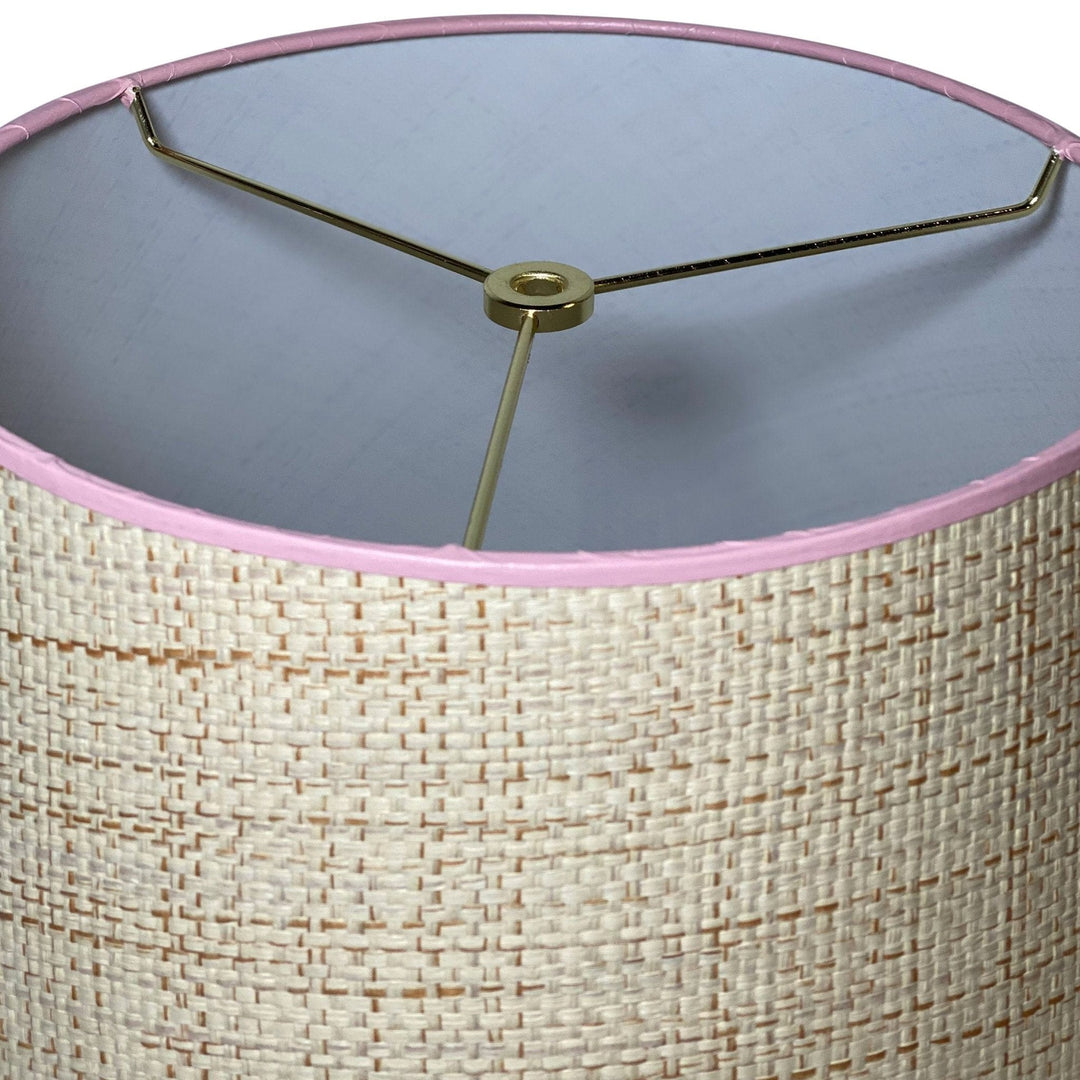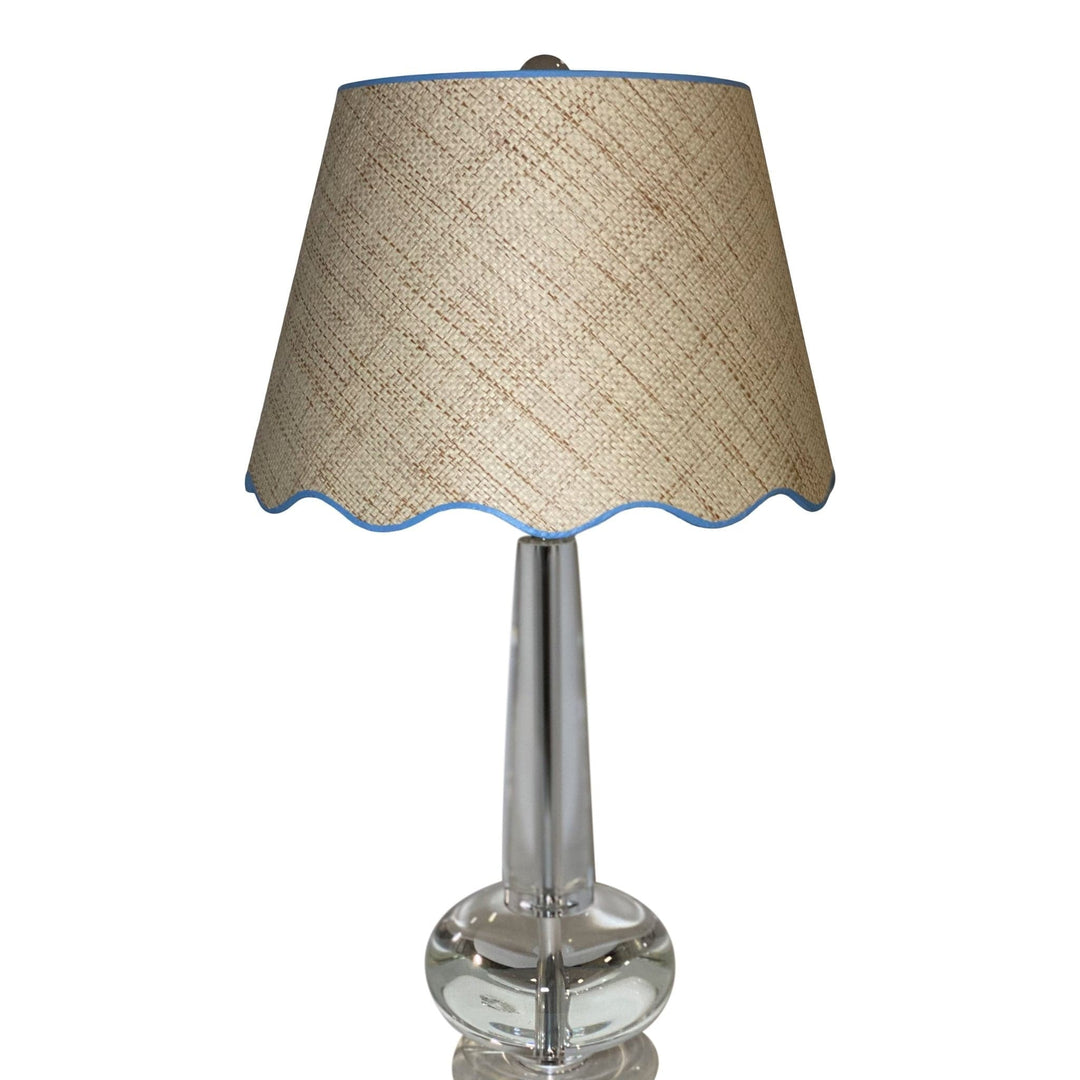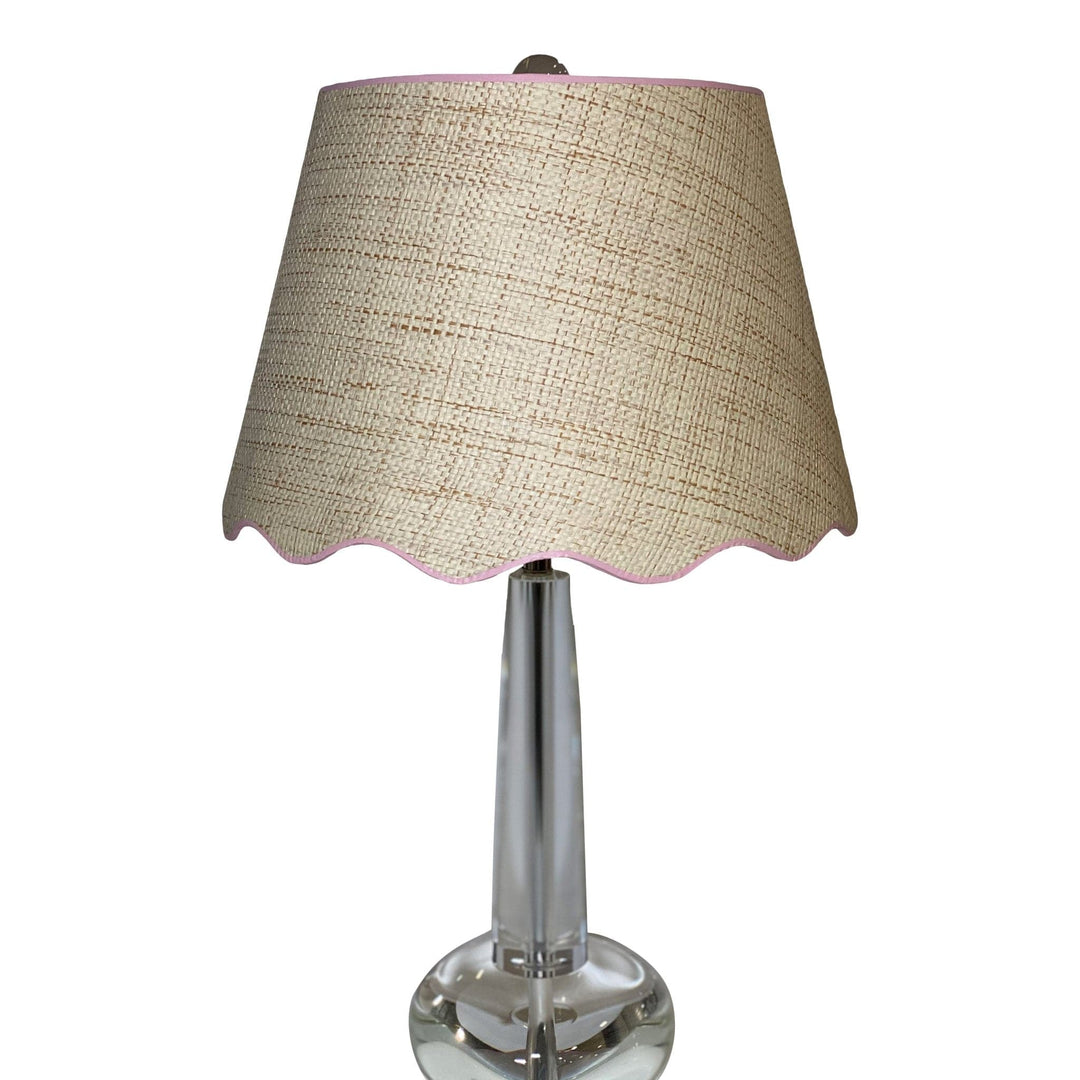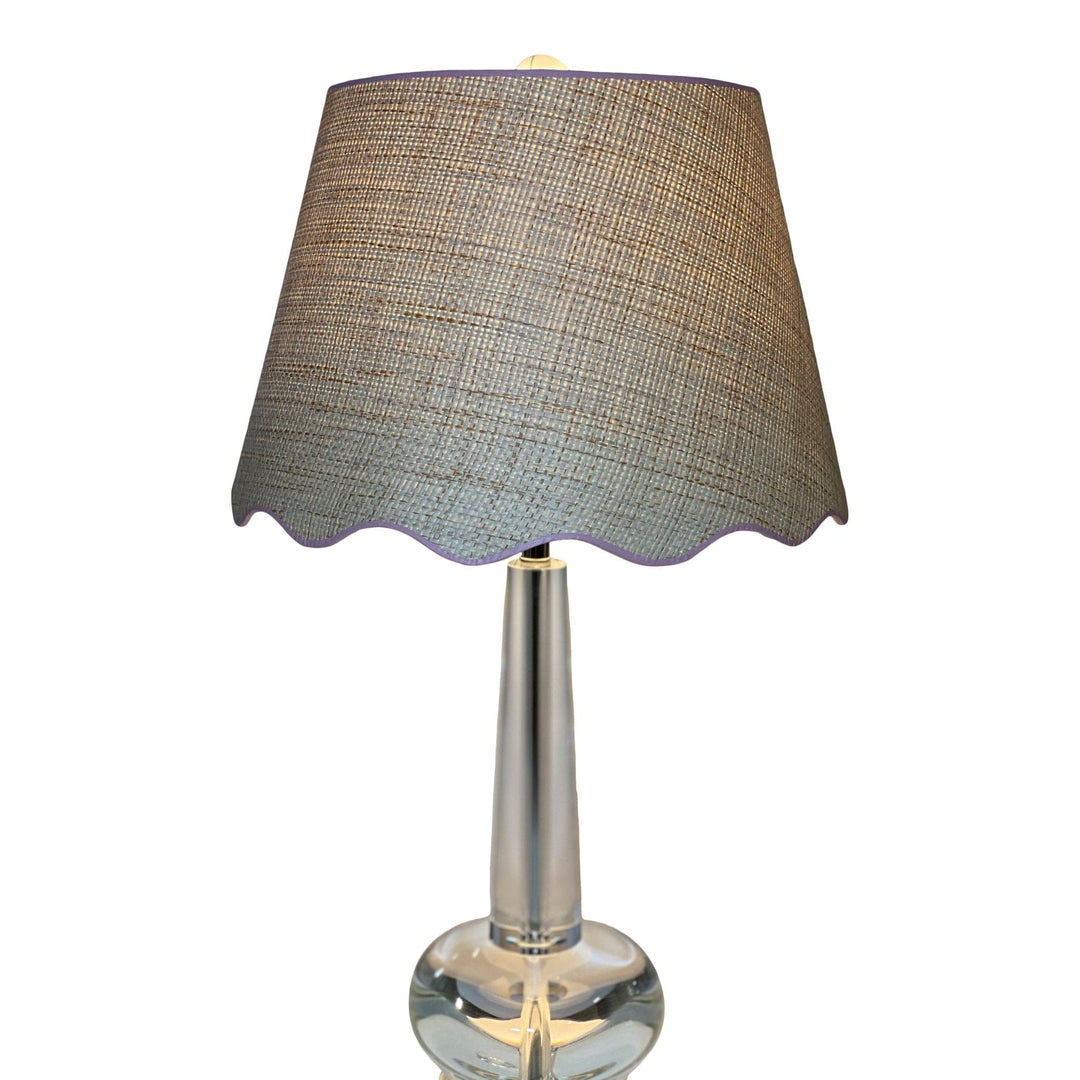 Size Information

Additional Information
COMPLETE DIMENSIONS | PEMBROKE
4" top x 6" bottom x 5" slant; Copper Candle Clip

9" top x 12" bottom x 9" slant
10" top x 14" bottom x 10" slant
11" top x 16" bottom x 11" slant
12" top x 18" bottom x 12" slant
STYLE | PEMBROKE   
Note that sizes provided are the bottom/base dimension.  These shades will take 2-3 weeks to ship.  If you select the custom color option, we will contact you to request the PMS color code, so we can match your color choice.
FABRIC | RAFFIA
Style, fabric and finishing combine to make all the difference in a lampshade. Lux Fine Lampshades are made from the best natural materials. Get a glimpse of The Lux Difference in the photo. But once you touch and feel our linen shades, you'll know our quality is the real deal. 
CRAFTSMANSHIP
Lux Lampshades are handcrafted using traditional, labor intensive manufacturing techniques and the finest materials.  The shade shown in the picture is trimmed with the 2020 color of the year - PANTONE 19-4052 Classic Blue. 
https://www.pantone.com/articles/color-of-the-year/color-of-the-year-2020
We have one shade in stock trimmed in a beautiful pink - First Blush PANTONE 13-2003 TCX.
https://www.pantone.com/color-finder/13-2003-TCX
If you want to select a custom trim color, simply purchase the shade described as Scalloped Raffia - COM TRIM COLOR.  After you purchase the shade, we will contact you to get the PANTONE Color of your choice.  Please allow 10 days from purchase for us to apply your COM trim color and ship your shade!