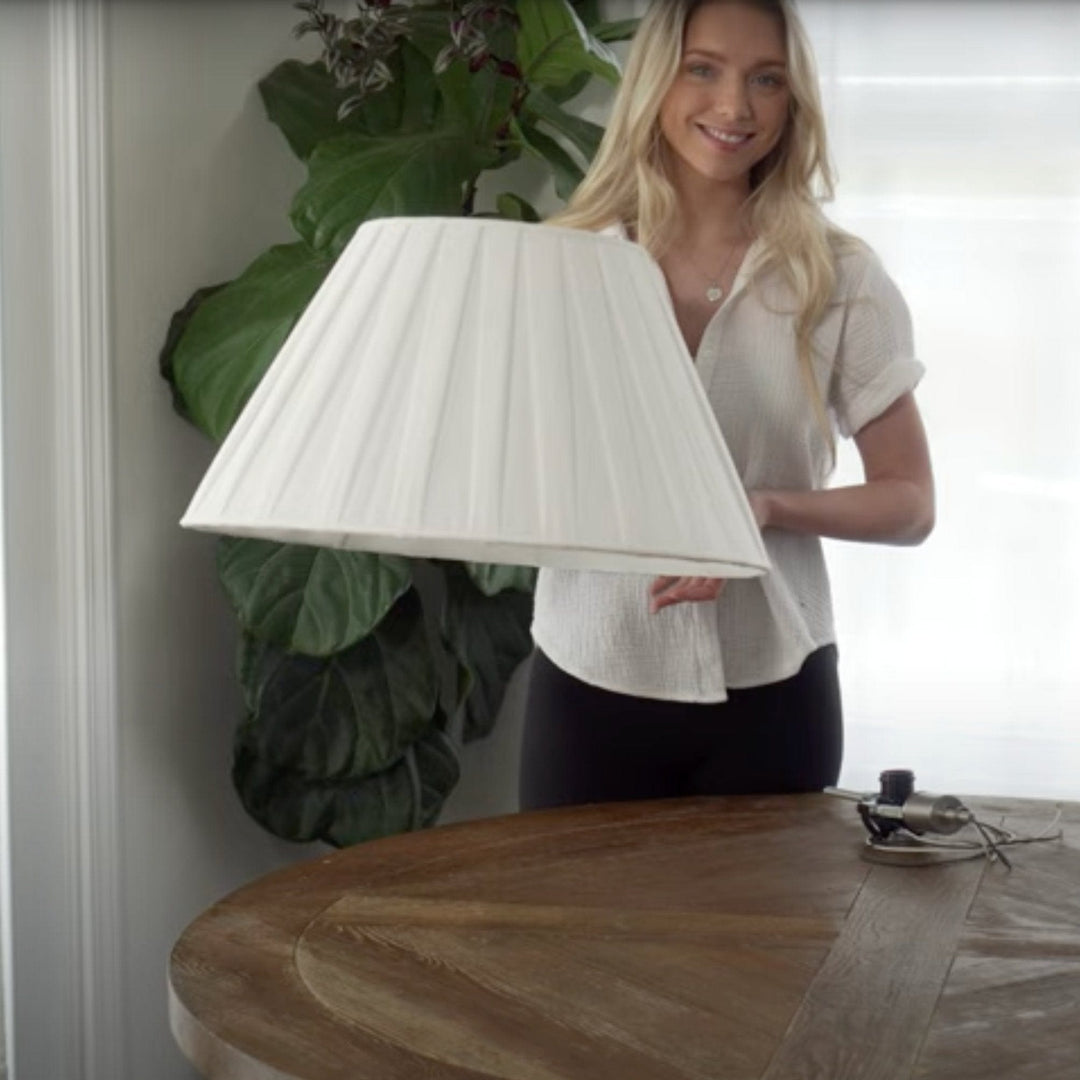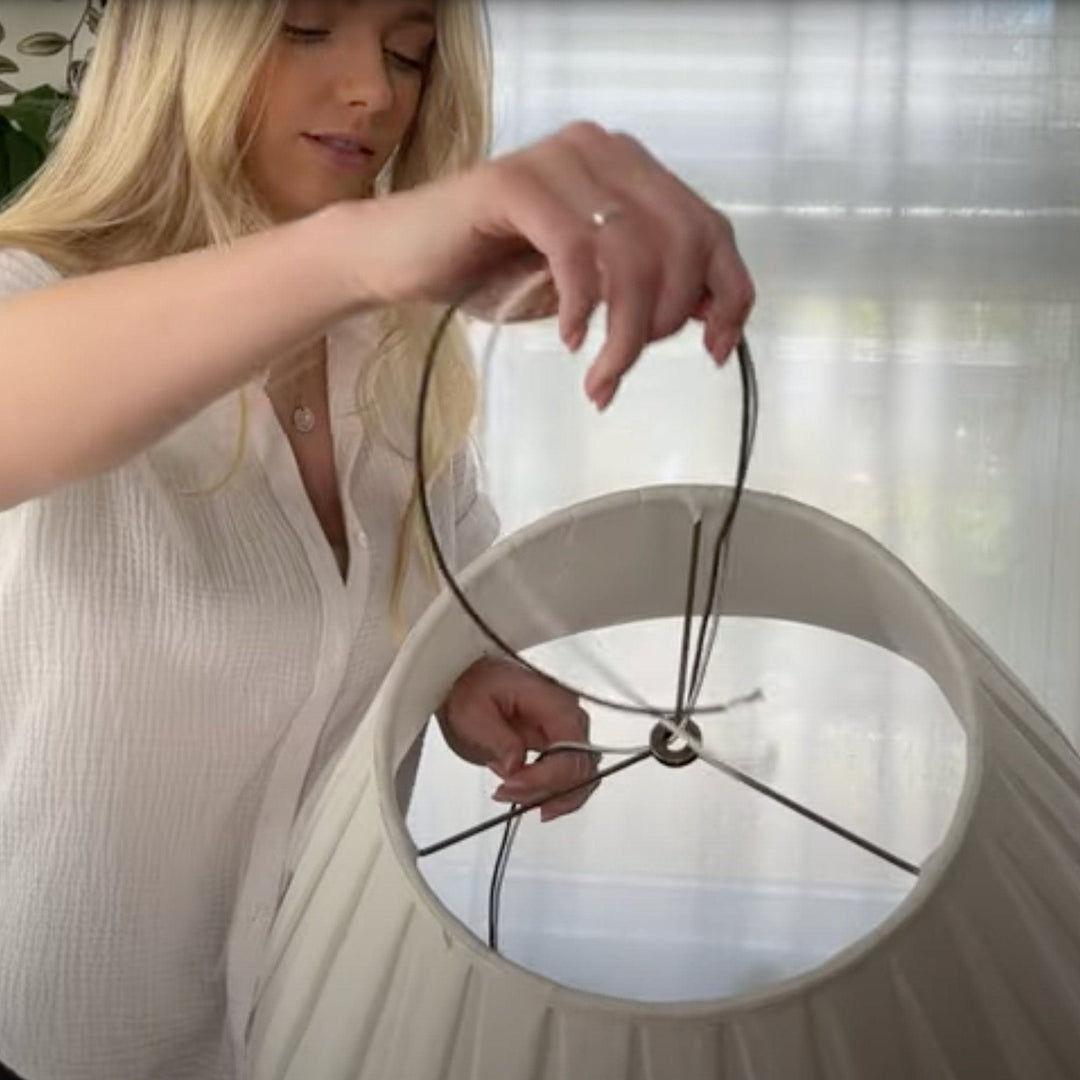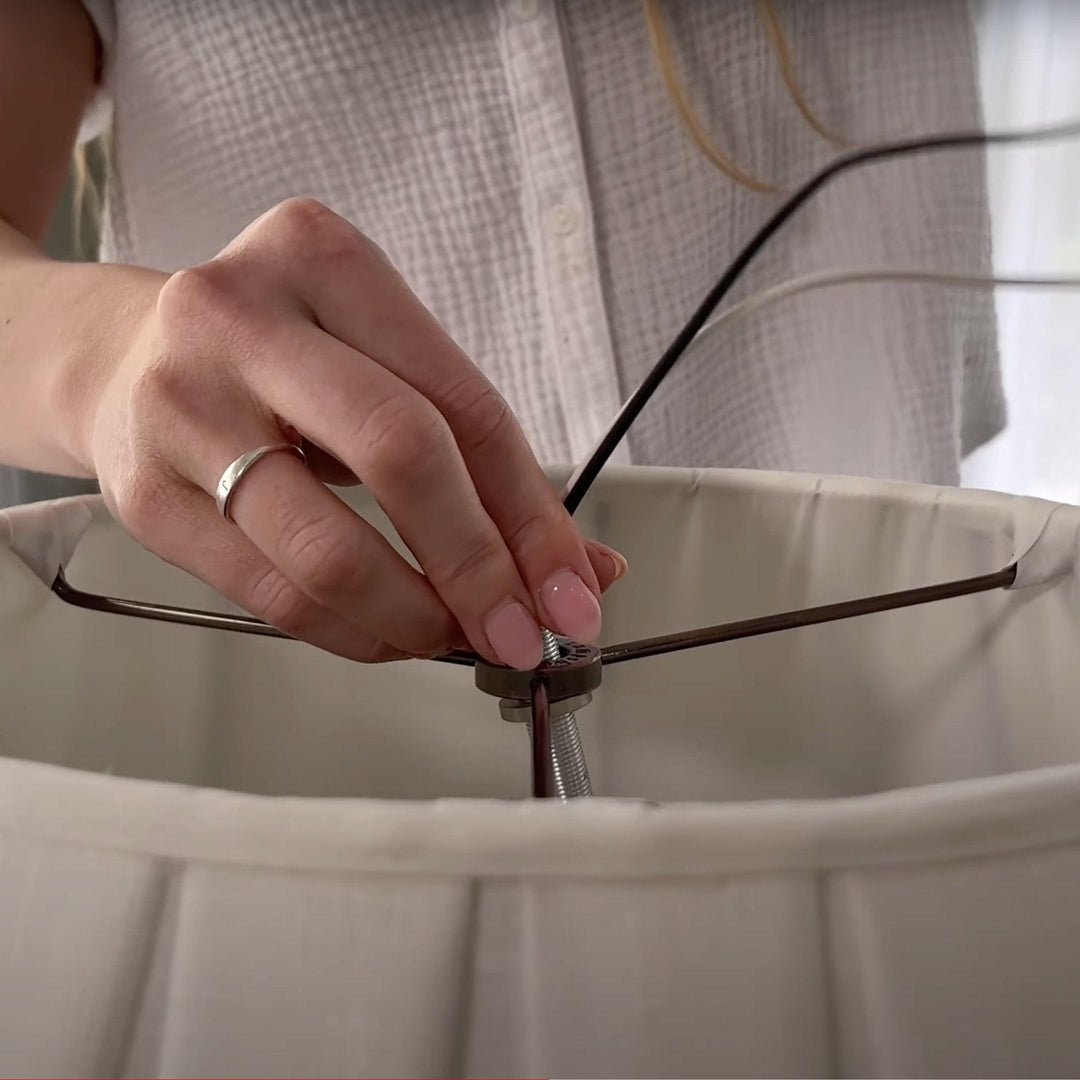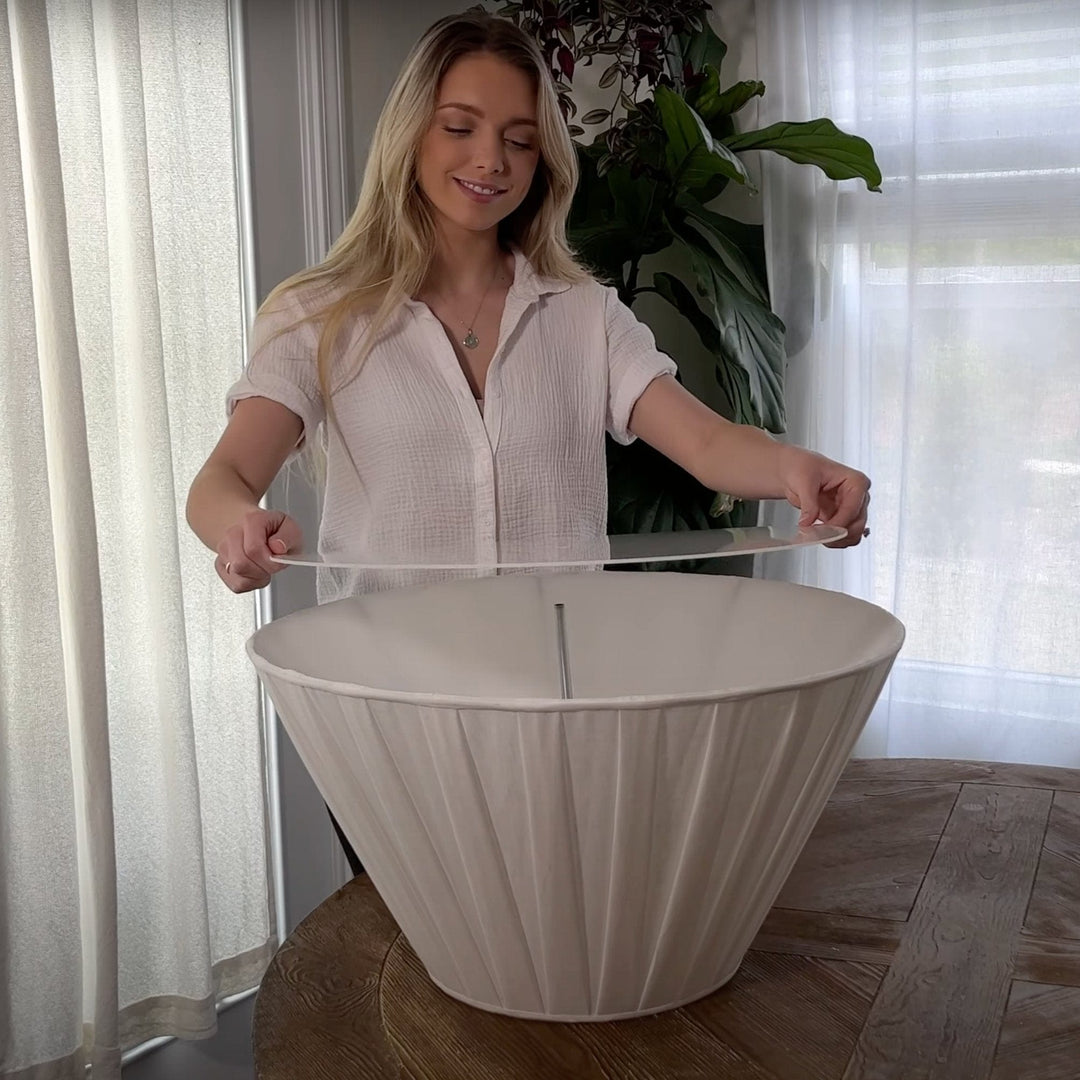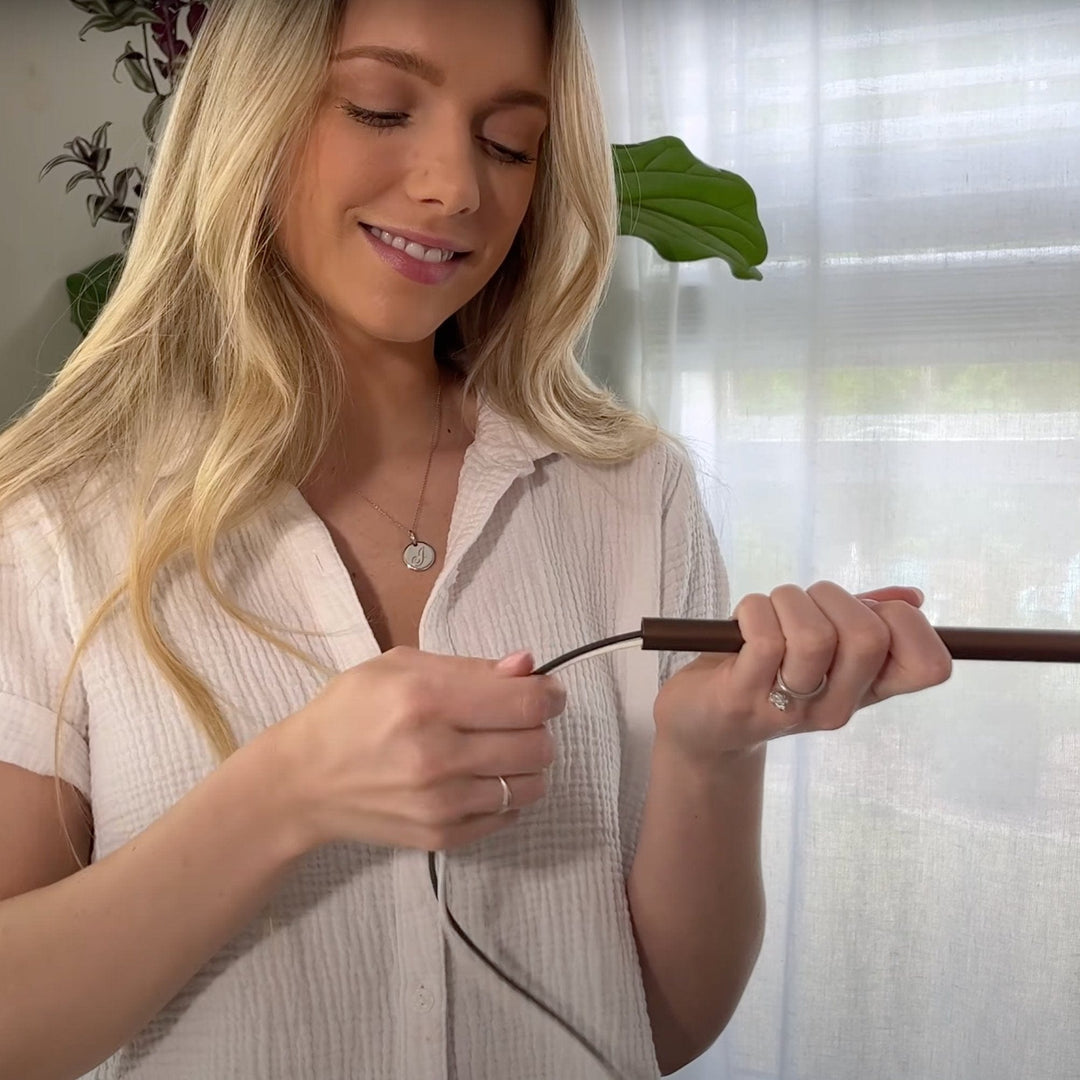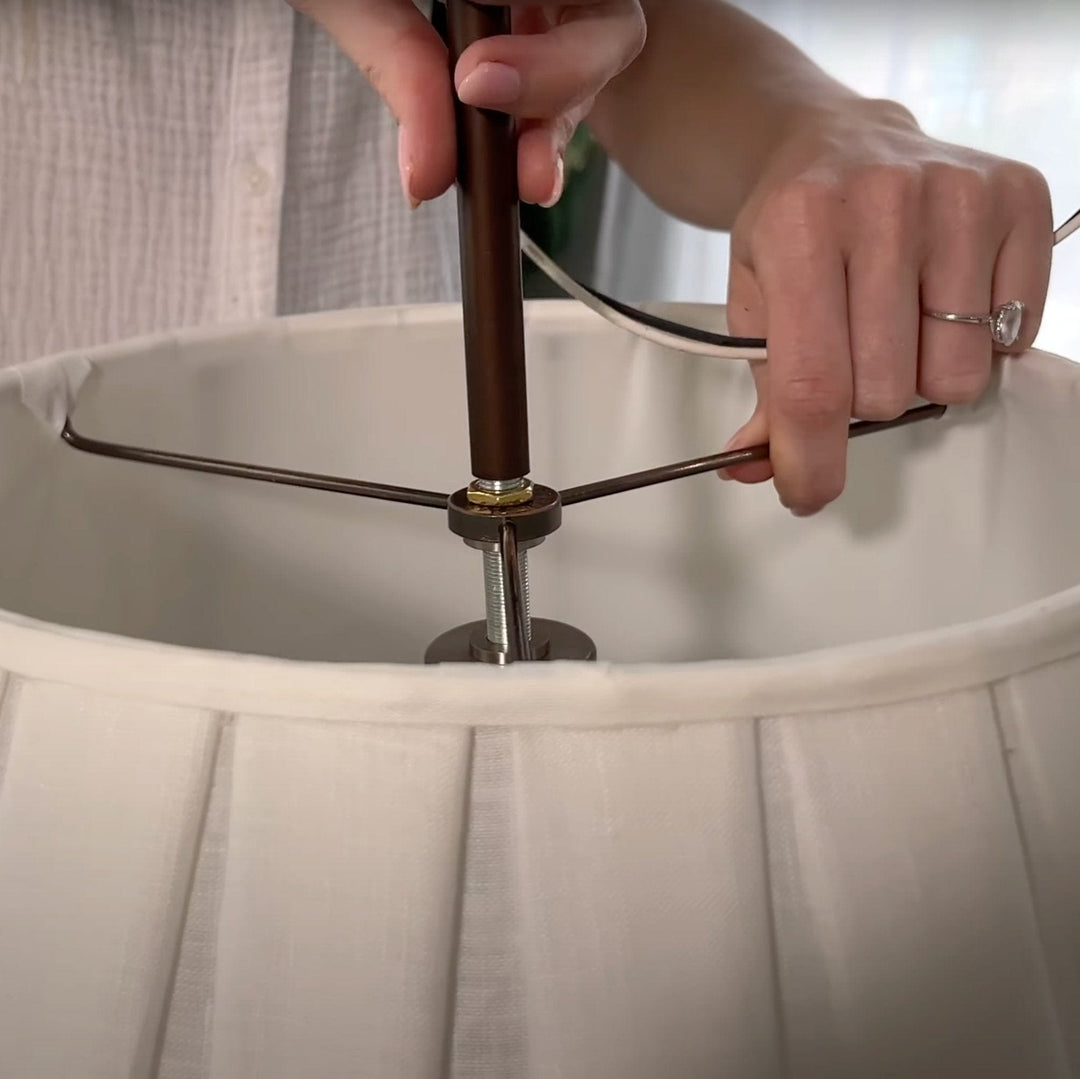 Turn any lampshade into a pendant fixture with Lux's Pendant Light Kit
One-of-a-kind kit includes wiring, hanging rod, diffuser
No-hassle, simple DIY lampshade
Works with various lampshade sizes
Pendant Light Kit to Build Your Own Pendant Lampshade
Do you have a lampshade that would be perfect as a hanging fixture but you don't really know how to go about the transformation? Look no further than our one-of-a-kind pendant light kit. It contains everything you need to create a unique and beautiful pendant light effortlessly.
Steps to Making Your Own Pendant Lamp
Measure the bottom diameter of the lampshade you want to use
Select the size and place your order
Receive our lamp shade pendant conversion kit
Spend a few minutes assembling your lamp shade and you are done!
Our Innovative Pendant Light Kit Has Everything You Need for a Stunning Pendant Fixture
Our comprehensive lamp shade pendant conversion kit has all the elements you need to transform your shade into a beautiful, functional fixture:
Easy installation: Safely power your new lamp by running the wiring through the hanging rod and connecting it to your existing electrical system.
Secure suspension: Our sturdy hanging rod ensures secure suspension of your pendant light from the ceiling.
Balanced light distribution: Enjoy an even spread of light throughout your space with the included diffuser, creating an inviting atmosphere.
Customizable options: Our pendant light kit accommodates various shade sizes, allowing you to create a fixture that perfectly matches your style and needs.
Every component of our kit is approved, ensuring your pendant light looks professionally made and functions flawlessly
Build Your Dream Pendant Light With the Lamp Shade Pendant Conversion Kit
Could your space use a unique, personalized fixture to make your decor pop? With our pendant light kit, the one-of-a-kind design possibilities are endless. Whether you have a specific idea in mind or prefer to let your creativity flow, this kit is your gateway to creating a stunning centerpiece that captivates and inspires.
What sets our pendant light kit apart is its simplicity and versatility. You don't need to be an experienced DIY enthusiast to create something extraordinary. We've carefully curated every component with our signature Lux touch to make the installation process hassle-free and enjoyable. With easy-to-follow instructions and all the hardware you need included, you can design a pendant light confidently, regardless of your skill level.
But the true beauty of our pendant light kit lies in its ability to embody your unique personality and style. It's not just about creating a functional light source; it's about infusing your space with elegant decor that symbolizes you. Whether you desire a minimalist Scandinavian aesthetic or a bold and vibrant bohemian vibe, our kit provides the foundation for you to showcase your individuality.
Transform Old Lampshades Into Chic Shades With Our Pendant Light Kit
Do you have old, forgotten lampshades gathering dust in a corner? Give them a stylish revival with our lamp shade pendant conversion kit.
We designed our pendant light kit to make the transformation process effortless and enjoyable. With high-quality components and easy-to-follow instructions, you'll be amazed at how quickly you can turn an old lampshade into a stunning suspended light. It's a simple yet impactful way to update your decor and add a touch of elegance to any room.
So, don't let those old lampshades go to waste. Embrace the opportunity to transform them into sophisticated shades.
Shop Now & Revamp Your Space With Style
Lux has the perfect solution for creating a unique pendant fixture that reflects your style and personality. So what are you waiting for? Shop now and revamp your space with style with our lamp shade pendant conversion kit!