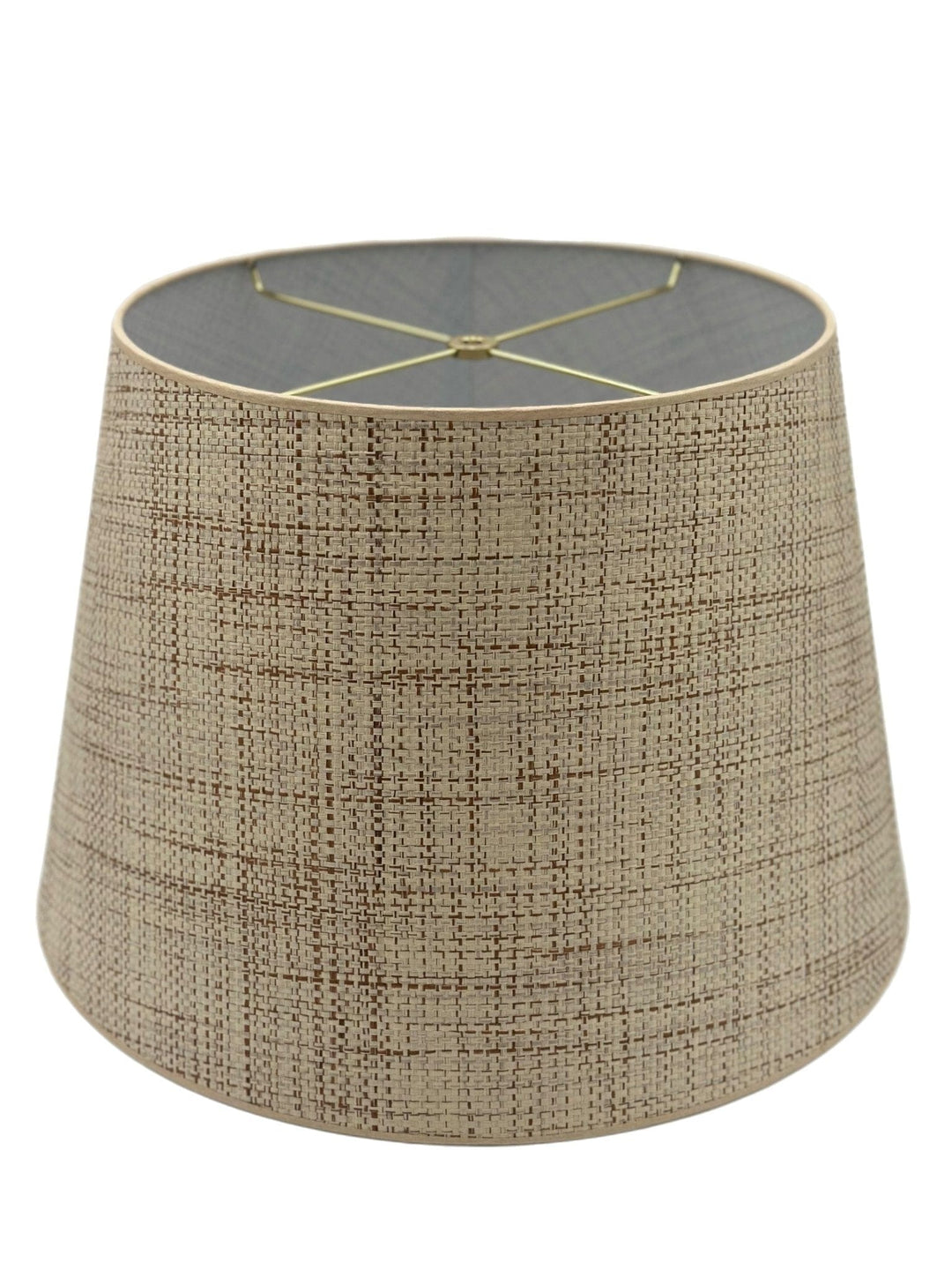 Our made to order raffia pembroke shades are custom crafted to fit your needs. Combining a smaller top diameter with a longer slant than traditional shades, they are perfect for adding beauty and elegance to any room. Made with our high quality raffia material, these shades are sure to dazzle.
COMPLETE DIMENSIONS | PEMBROKE
9" top x 12" bottom x 9" slant
10" top x 14" bottom x 10" slant

11" top x 16" bottom x 11" slant
12" top x 18" bottom x 12" slant

13" top x 20" bottom x 13" slant
MATERIAL | RAFFIA
Style, fabric and finishing combine to make all the difference in a lampshade. Lux Fine Lampshades are made from the best natural and dyed linens available. Get a glimpse of The Lux Difference in the photo. But once you touch and feel our linen shades, you'll know our quality is the real deal. 
CRAFTSMANSHIP
Lux Lampshades are handcrafted using traditional, labor intensive manufacturing techniques and the finest materials.