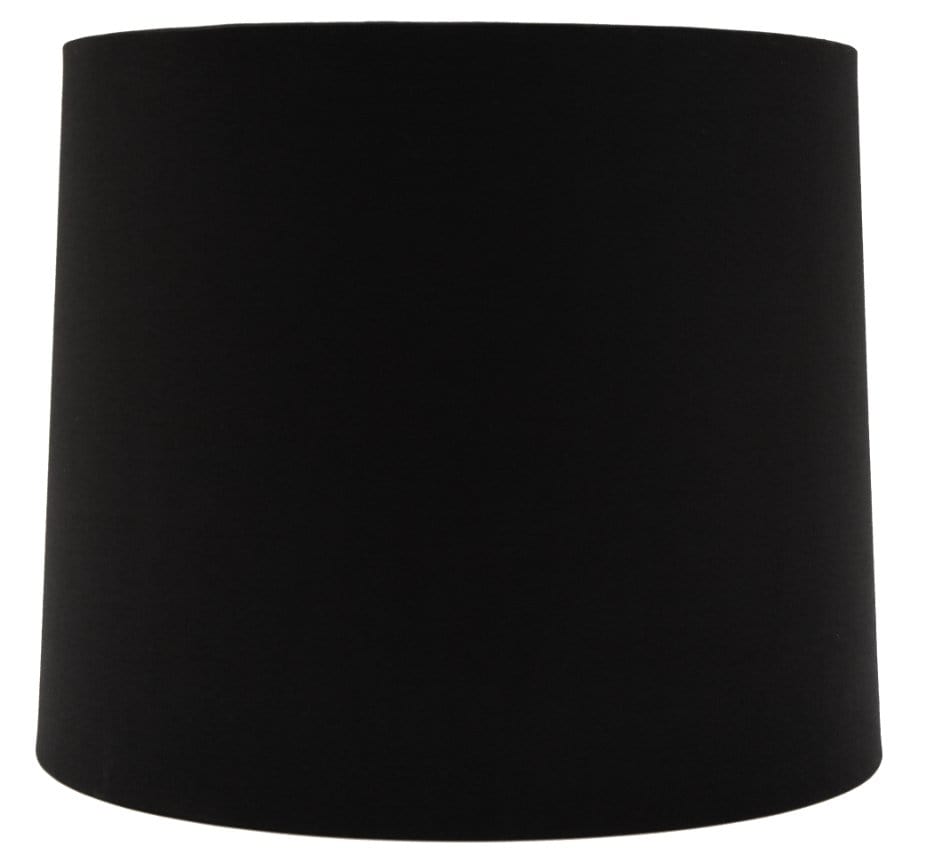 COMPLETE DIMENSIONS | DRUM
13" top x 16" bottom x 10" slant
14" top x 17" bottom x 11" slant
15" top x 18" bottom x 12" slant
16" top x 19" bottom x 13" slant
STYLE | DRUM   
Note that sizes provided are the top x bottom x slant.
FABRIC | LINEN  
Black shade with antique gold lining inside. These shades with rolled edges are a staple in interior design and an easy way to update a room or transform a table or floor lamp.
CRAFTSMANSHIP
Lux Lampshades are handcrafted using traditional, labor intensive manufacturing techniques and the finest materials.  These shades have brass spiders with a 1/2" drop.