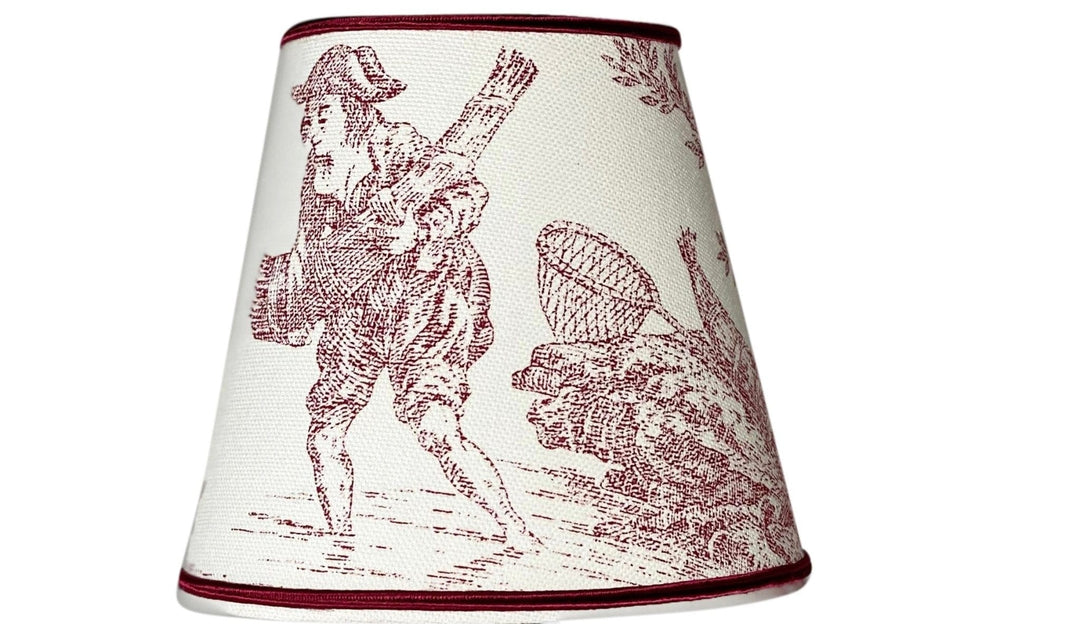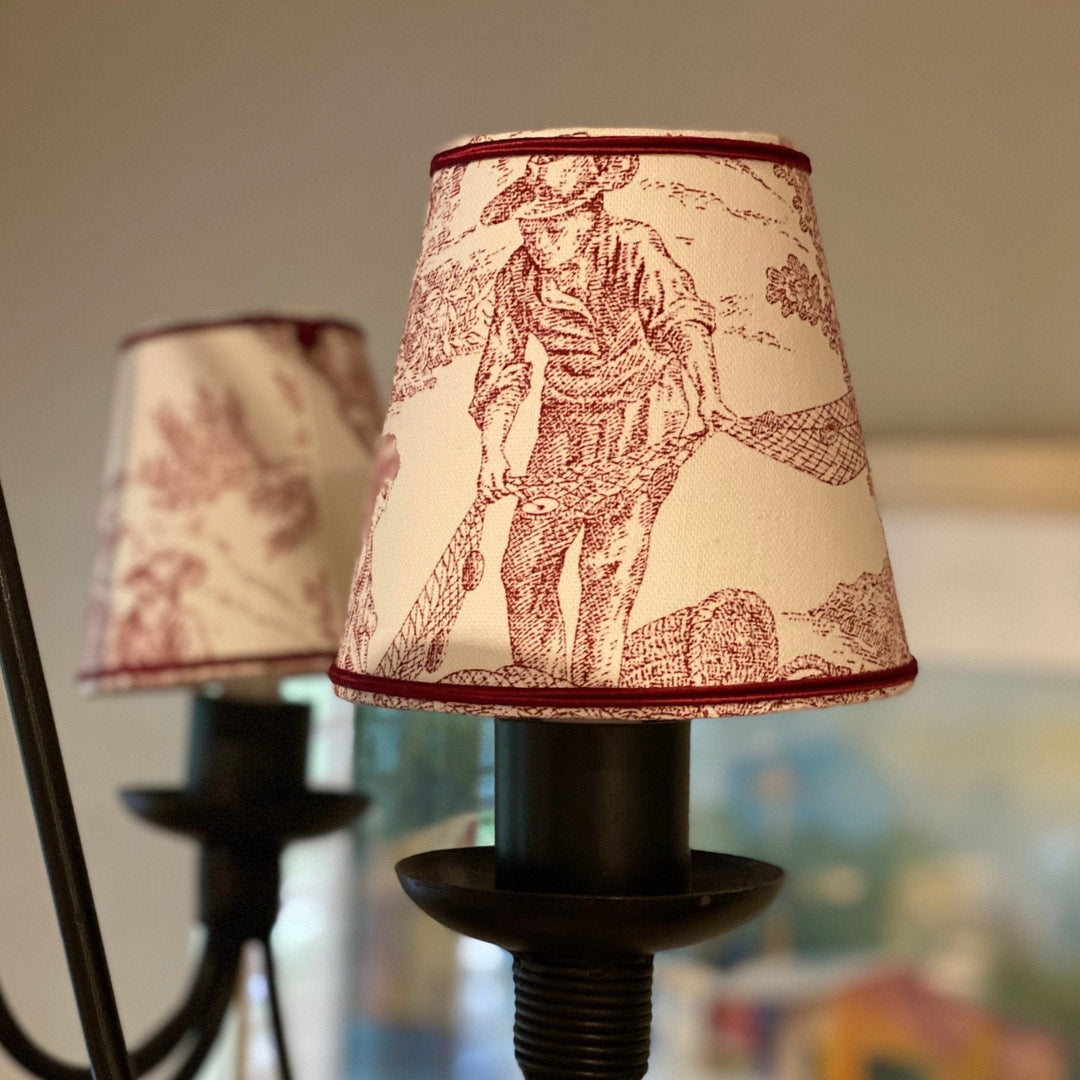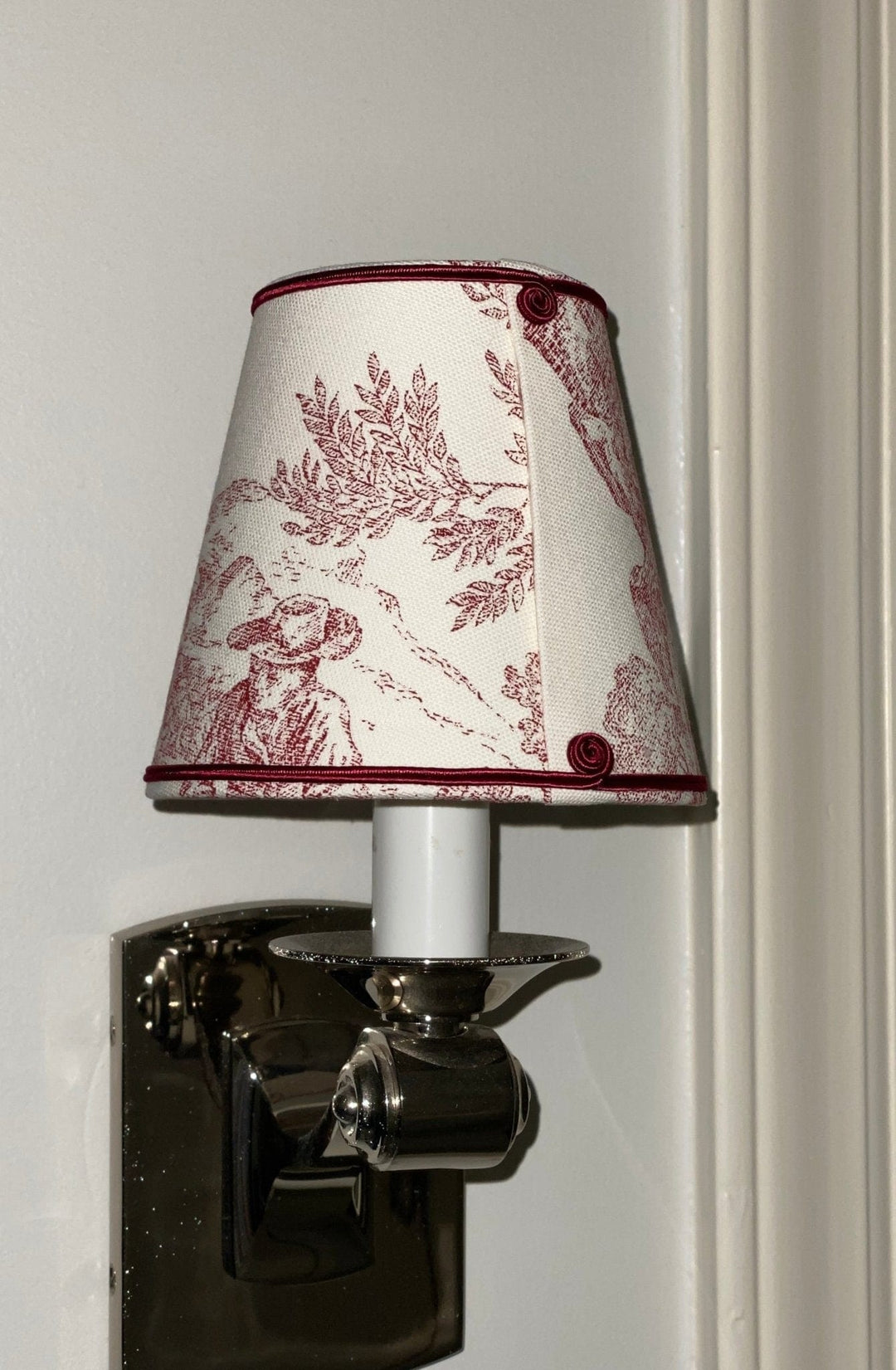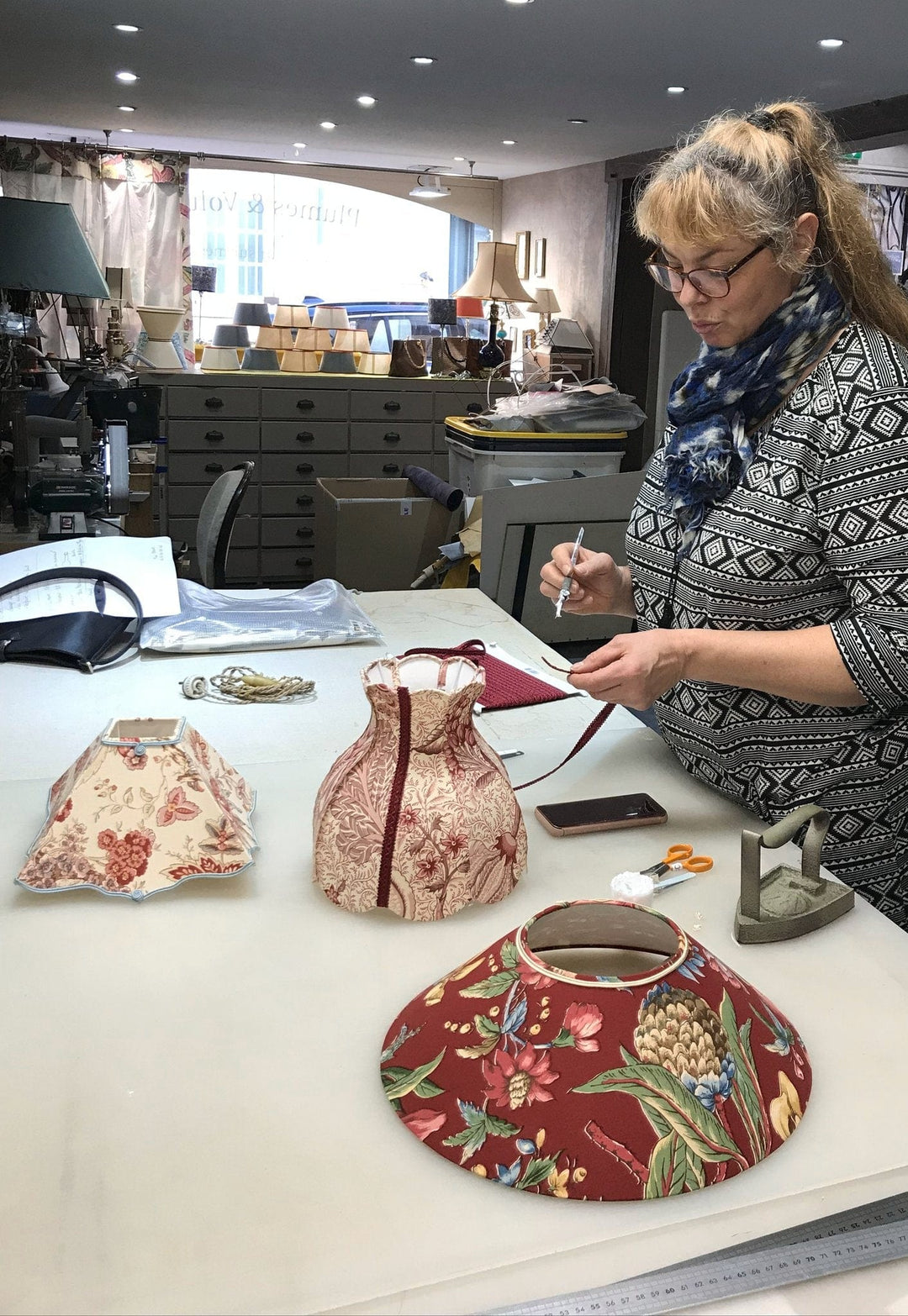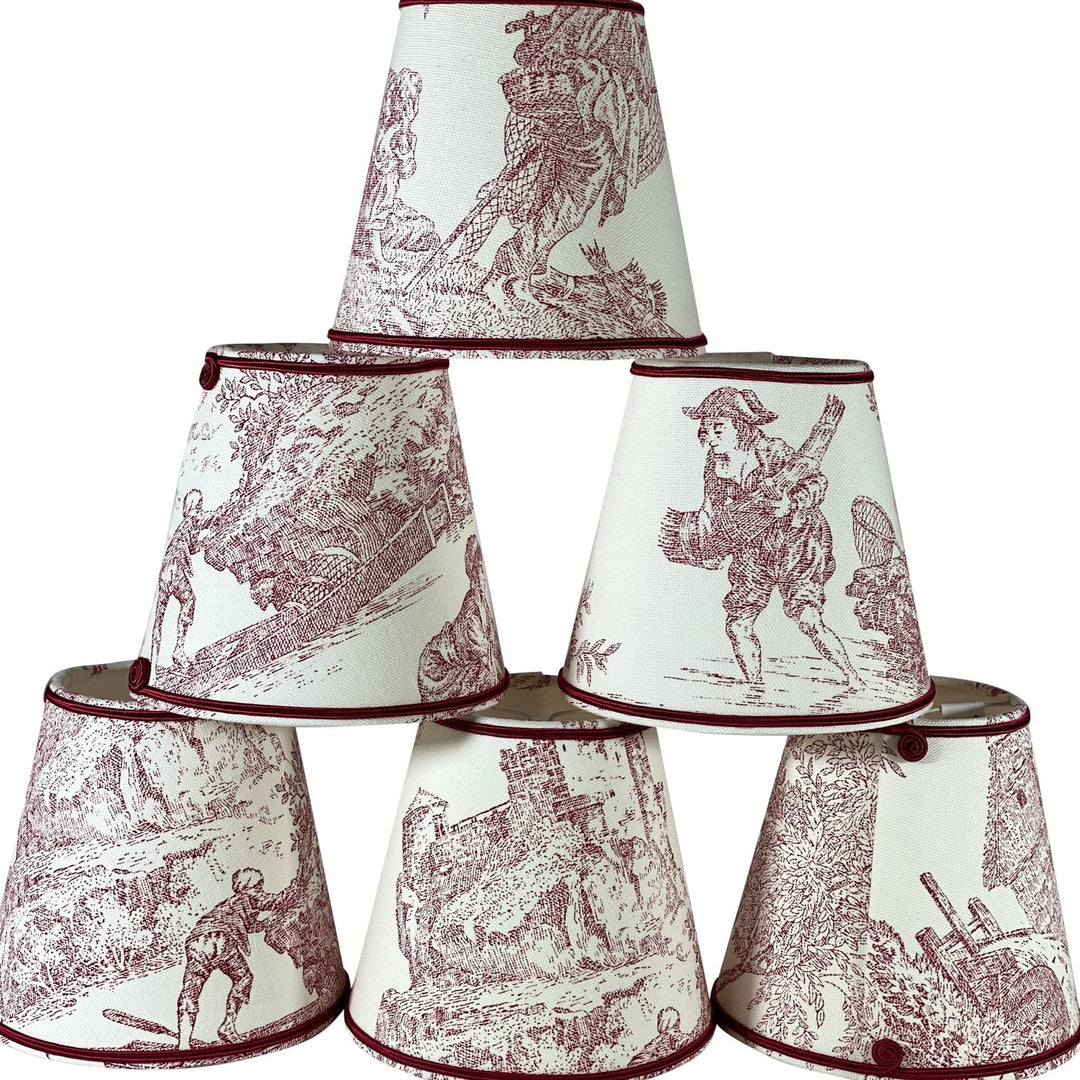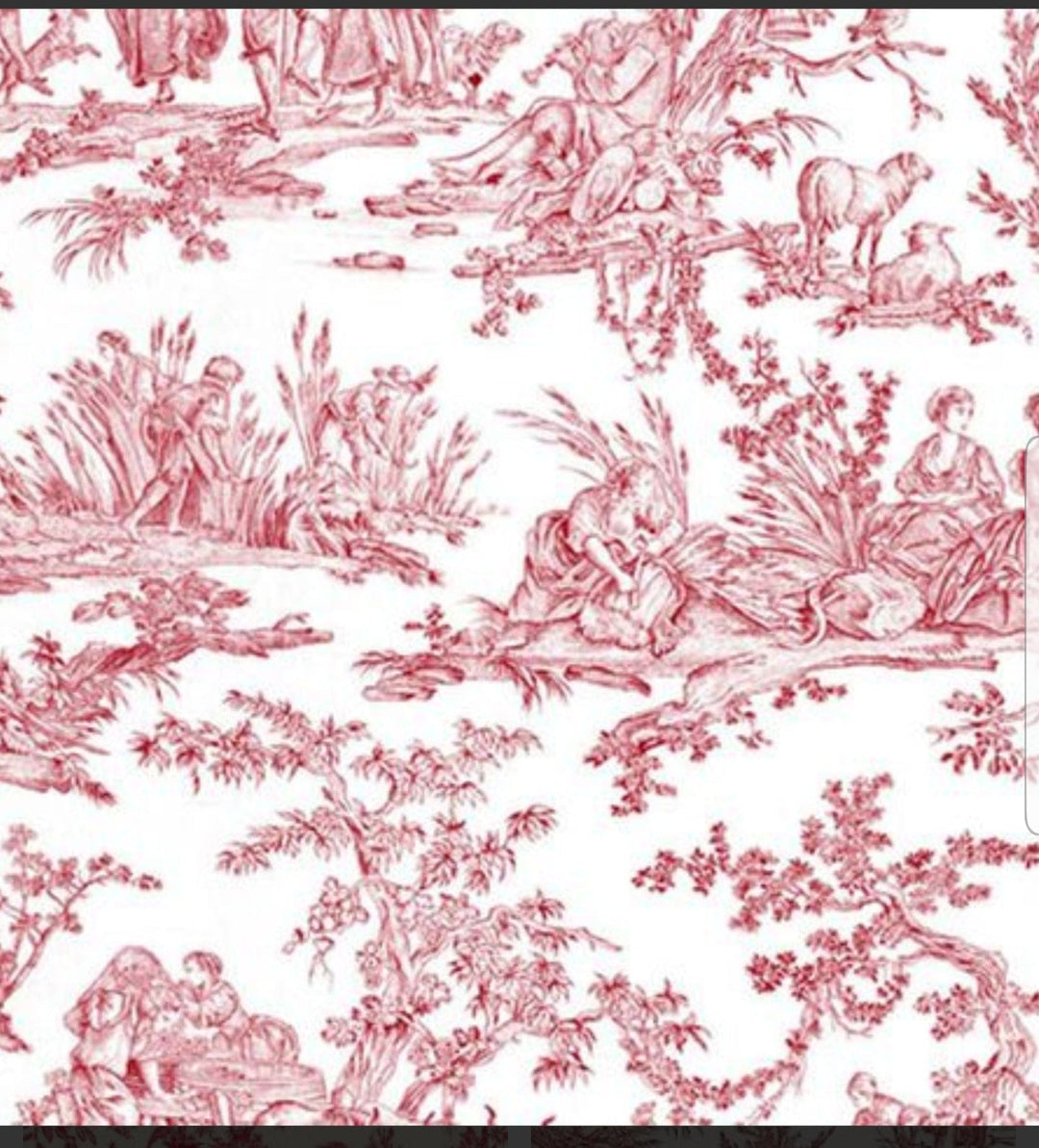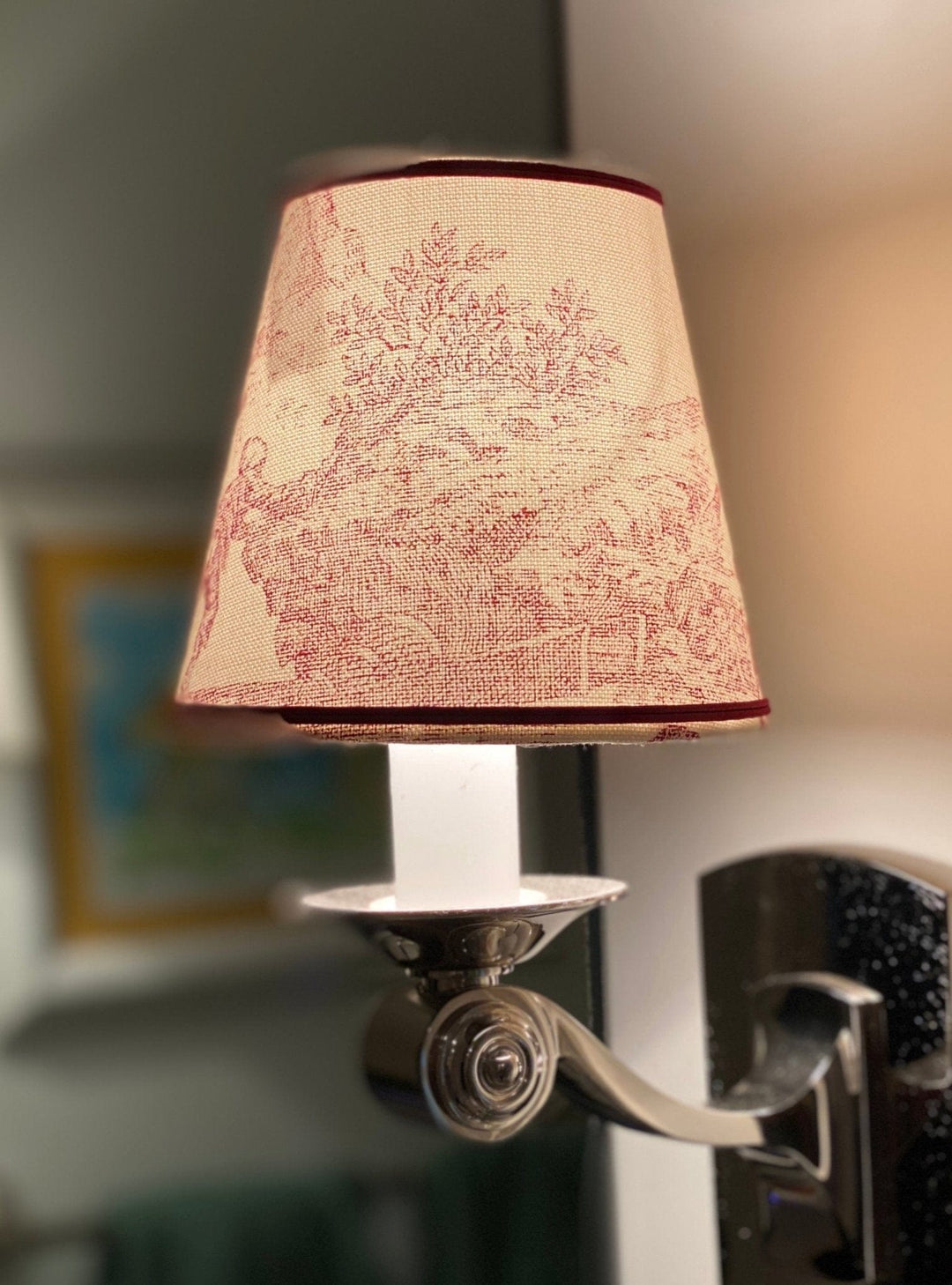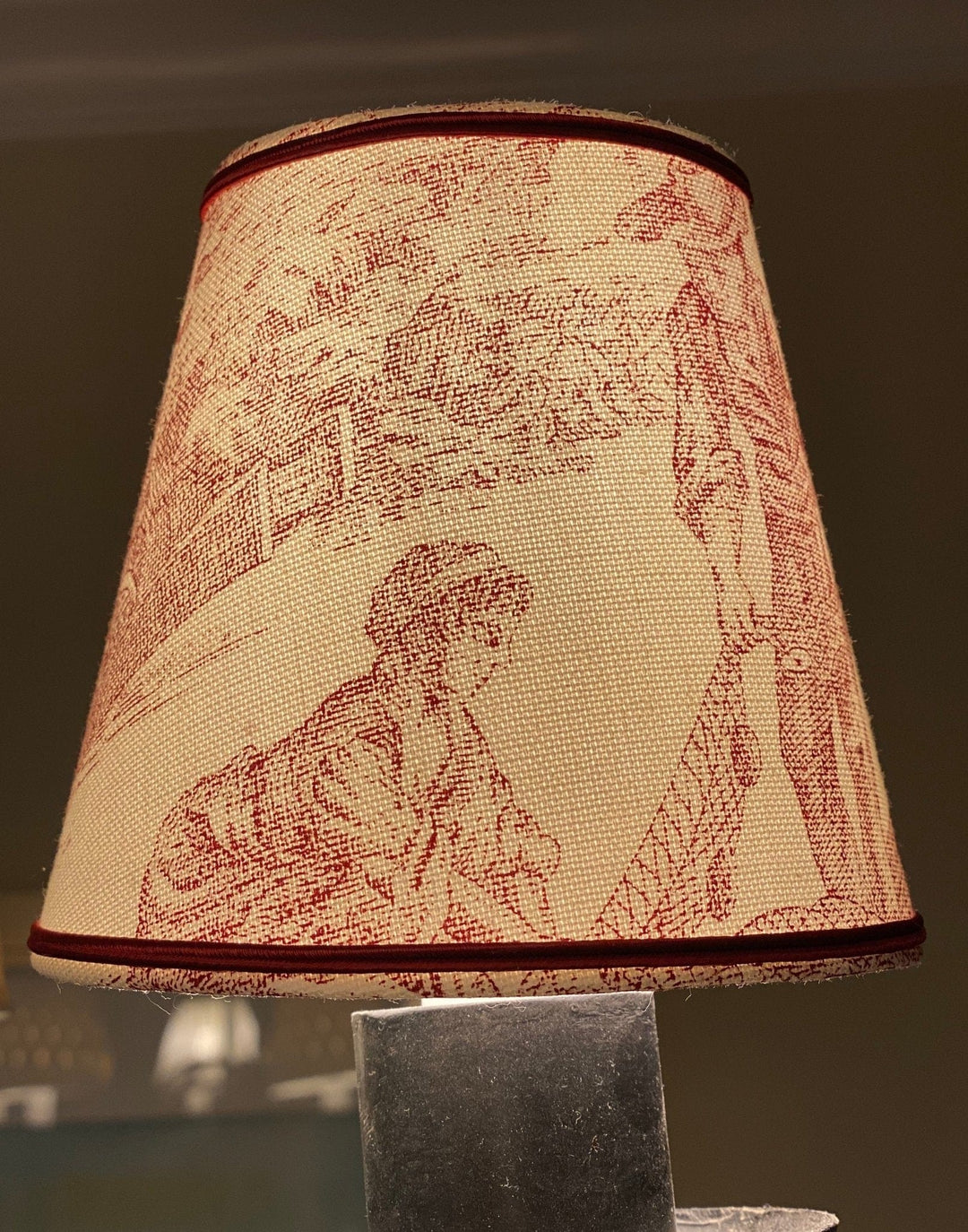 STYLE | EMPIRE
Hardback - 3.25 " top x 5.25" bottom x 4 7/8" slant - White Candle Clip
FABRIC | FRENCH COTTON CANVAS
Toile de Jouy - a 100% cotton canvas fabric, which has been typical of the good taste all over the world and the traditional french know-how for over 200 years.
Very fashionable in the french upper-class society  in the early 18th century, the toile de Jouy is inspired by "indiennes" , traditional fabrics from Orient in coton with vivid colors and printed floral patterns. 
The toile de Jouy was born in the Manufacture of Jouy-en-Josas, in the Yvelines "department" of France,  and was created by Christophe Philippe Oberkampf in 1760.
This canvas fabric is inspired by authentic engravings of those times,  representing landscapes,  pastoral scenes, figures. It's often monochrome. 
Depuis plus de 200 ans, la toile de Jouy reflète à travers le monde,  le bon goût et le traditionnel savoir-faire à la française. 
Très en vogue dans la haute société française au début du 18ème siècle,  la toile de Jouy s'inspire des "indiennes", ces traditionnelles étoffes de coton orientales aux couleurs vives et aux motifs fleuris imprimés. 
Elle est née dans la Manufacture créée par Christophe Philippe Oberkampf enc1760 à Jouy-en-Josas, dans le département ( sort of county) des Yvelines. 
C'est une étoffe 100%cotonaux dessins souvent monochromes, d'après d'authentiques gravures de l'époque représentant des paysages,  des personnages,  des scènes pastorales. 
CRAFTSMANSHIP
These shades were hand-made and imported from the city of La Garnache, a small town, in the north west of France.  These shades feature hand-rolled edges and a trim accent on the top and bottom of the shades.
About Marie-Ange Schmit - the artisan who made these shades
I used to be a salt producer in the salles marshes on the island of Noirmoutier. 
It was a very hard work i have had to stop for health reasons...
My mother in the early 50's was a dressmaker in haute couture... she gave me the love for fabrics...
I was looking for a new job, being my own boss, and which was not at all physical as i have sequels from my former job, i have now an handicap,  hopefully invisible...
Then i encountered a great woman Who is a french famous shades maker, Dominique Ronne and one of héros colleague and friend,  Céline Couëry... 
Both are shades teachers. 
I have followed 4 stages already to learn different techniques and savoir-faire...