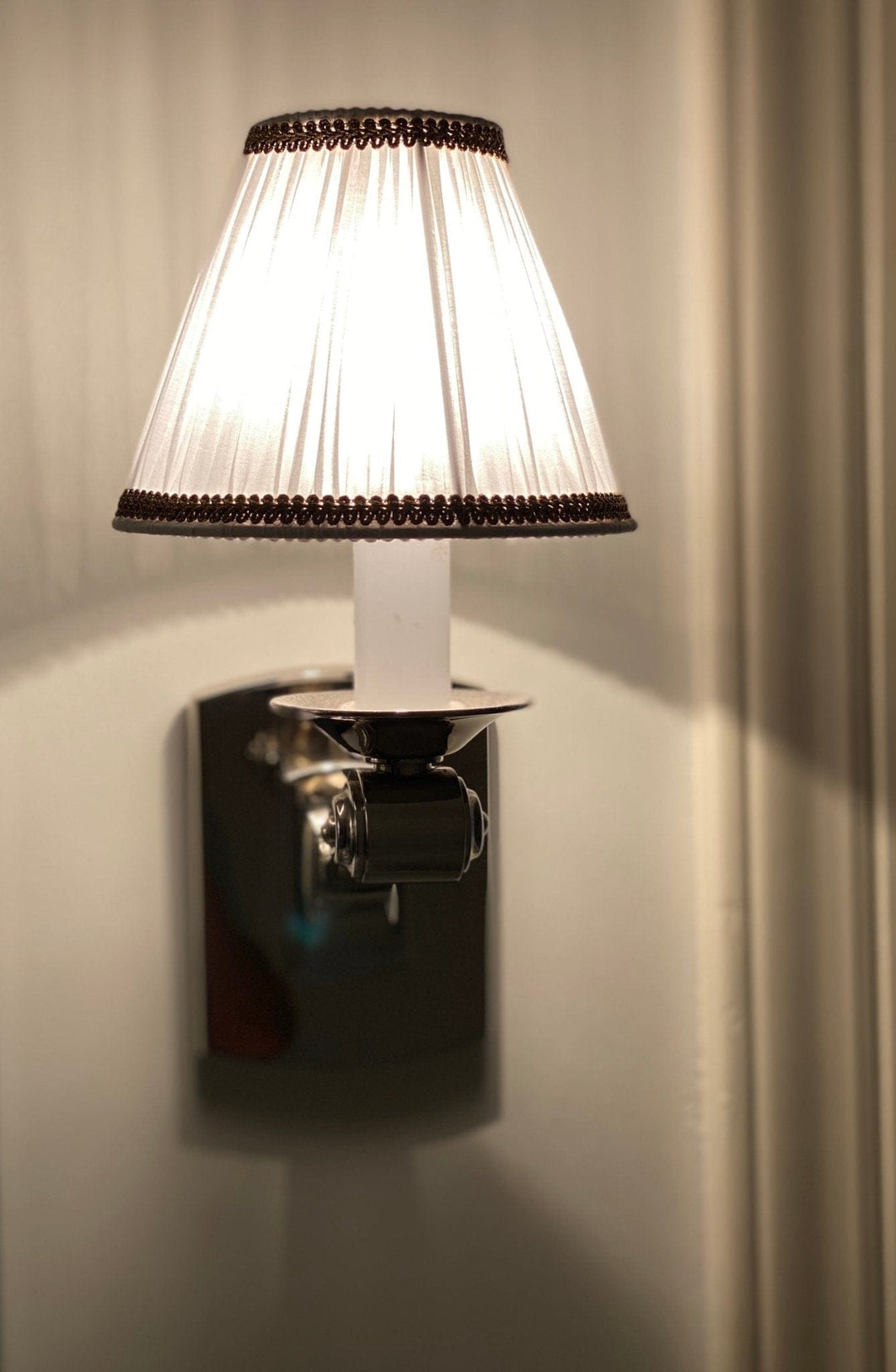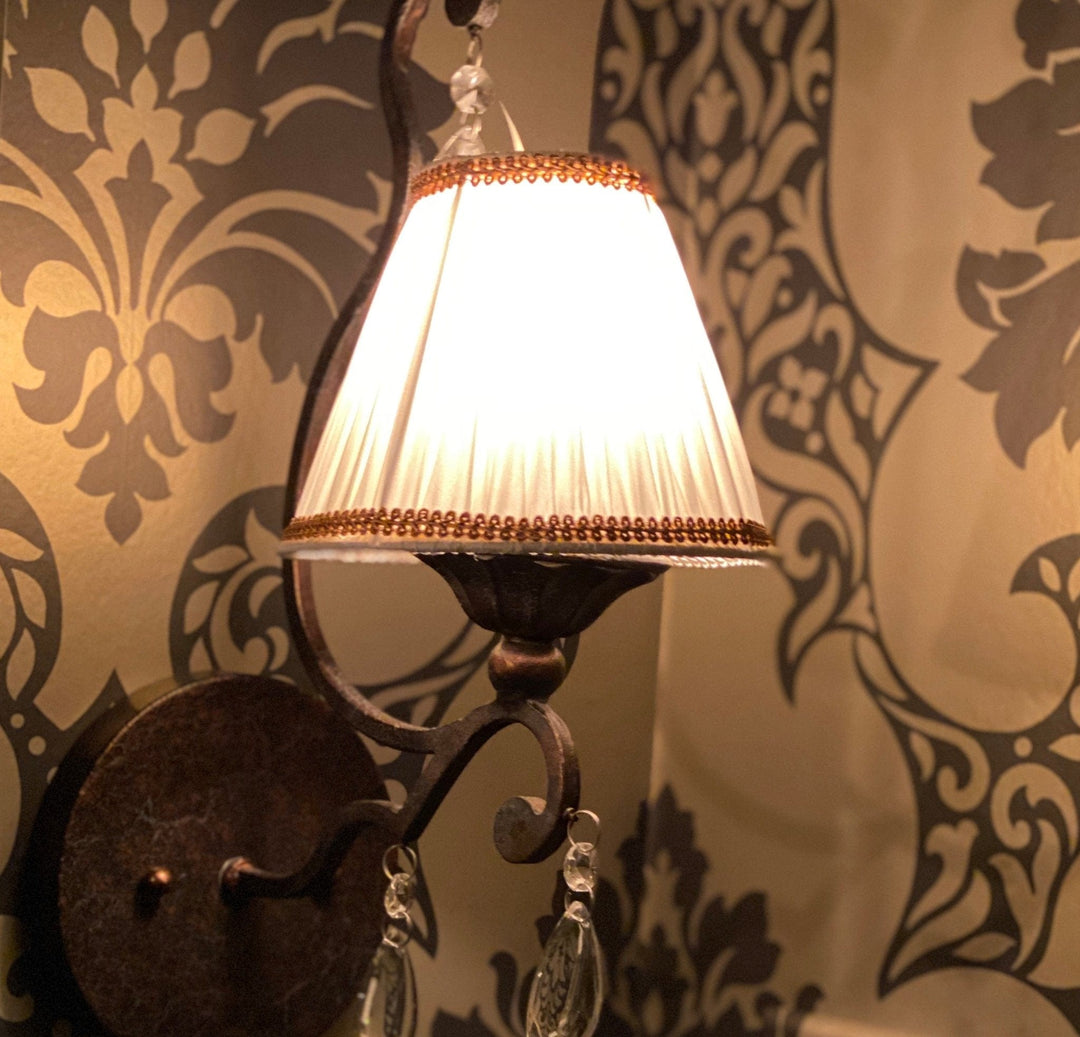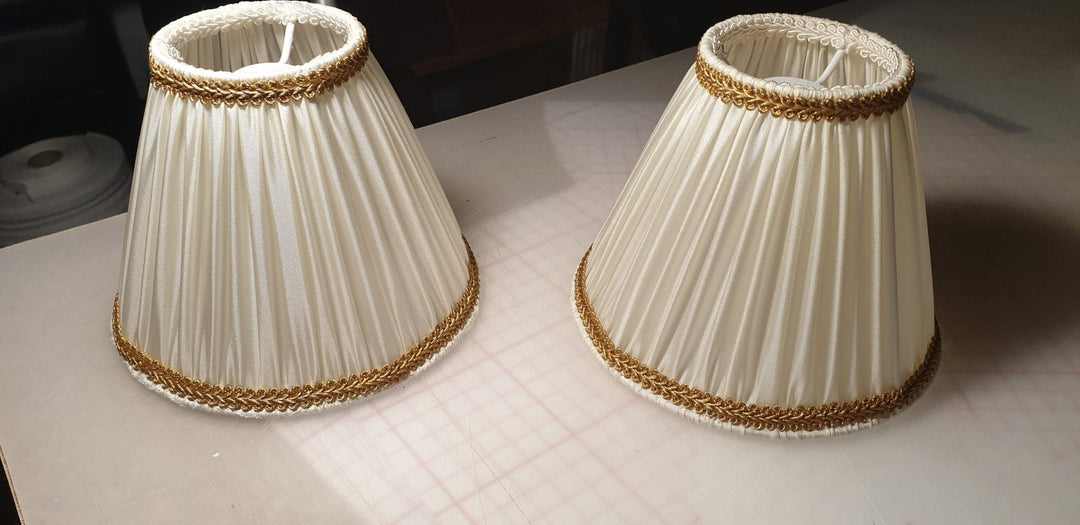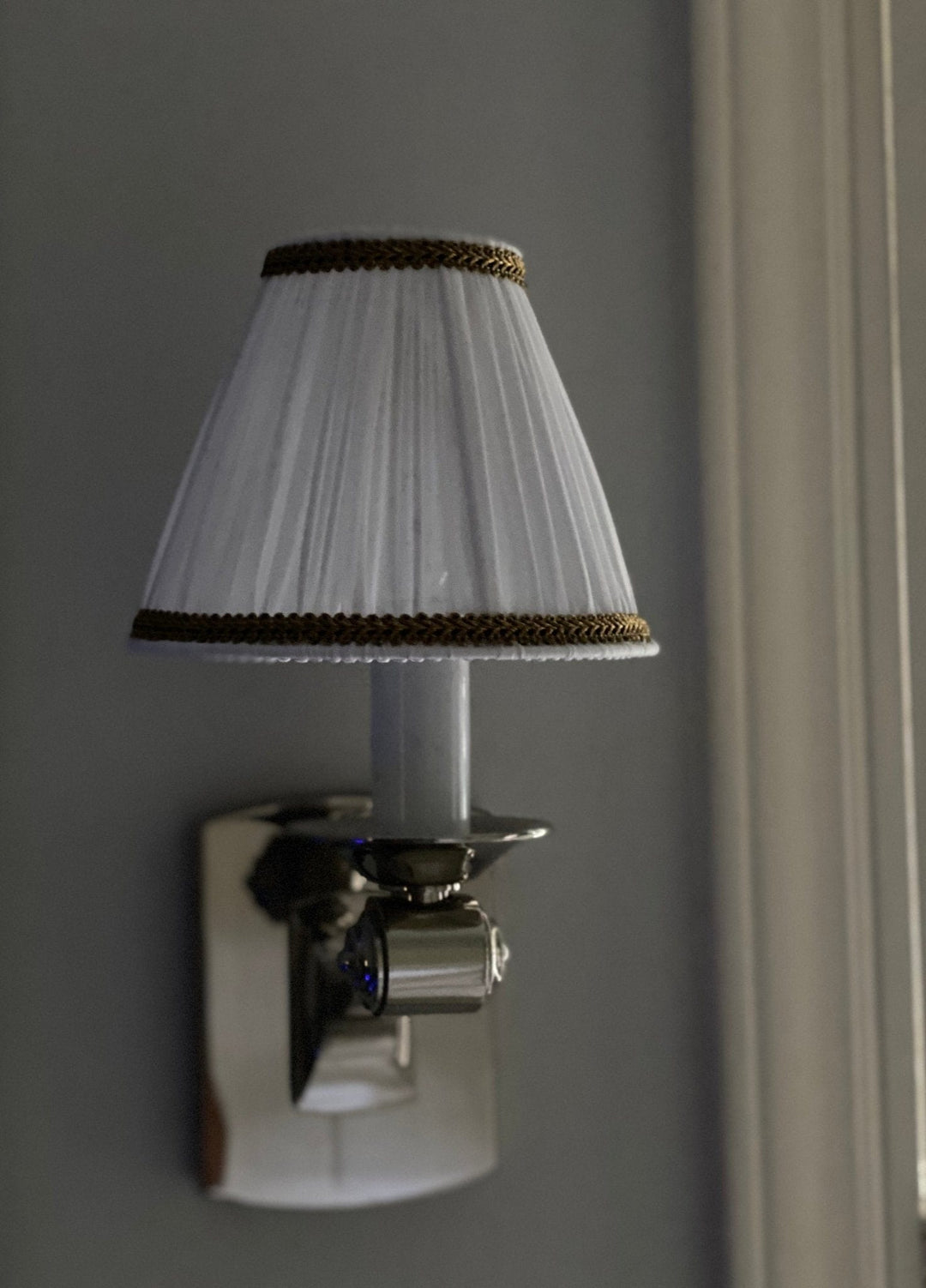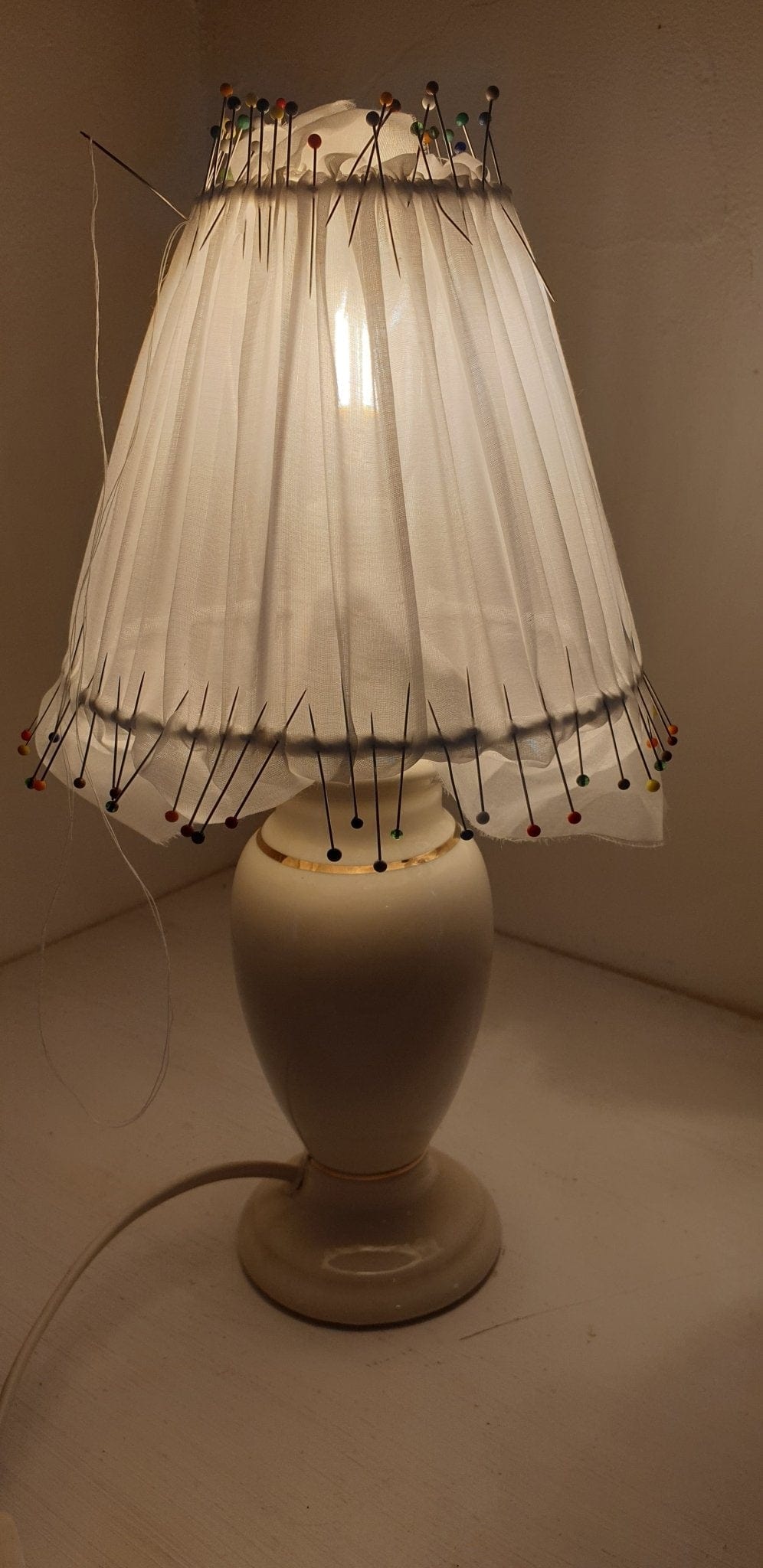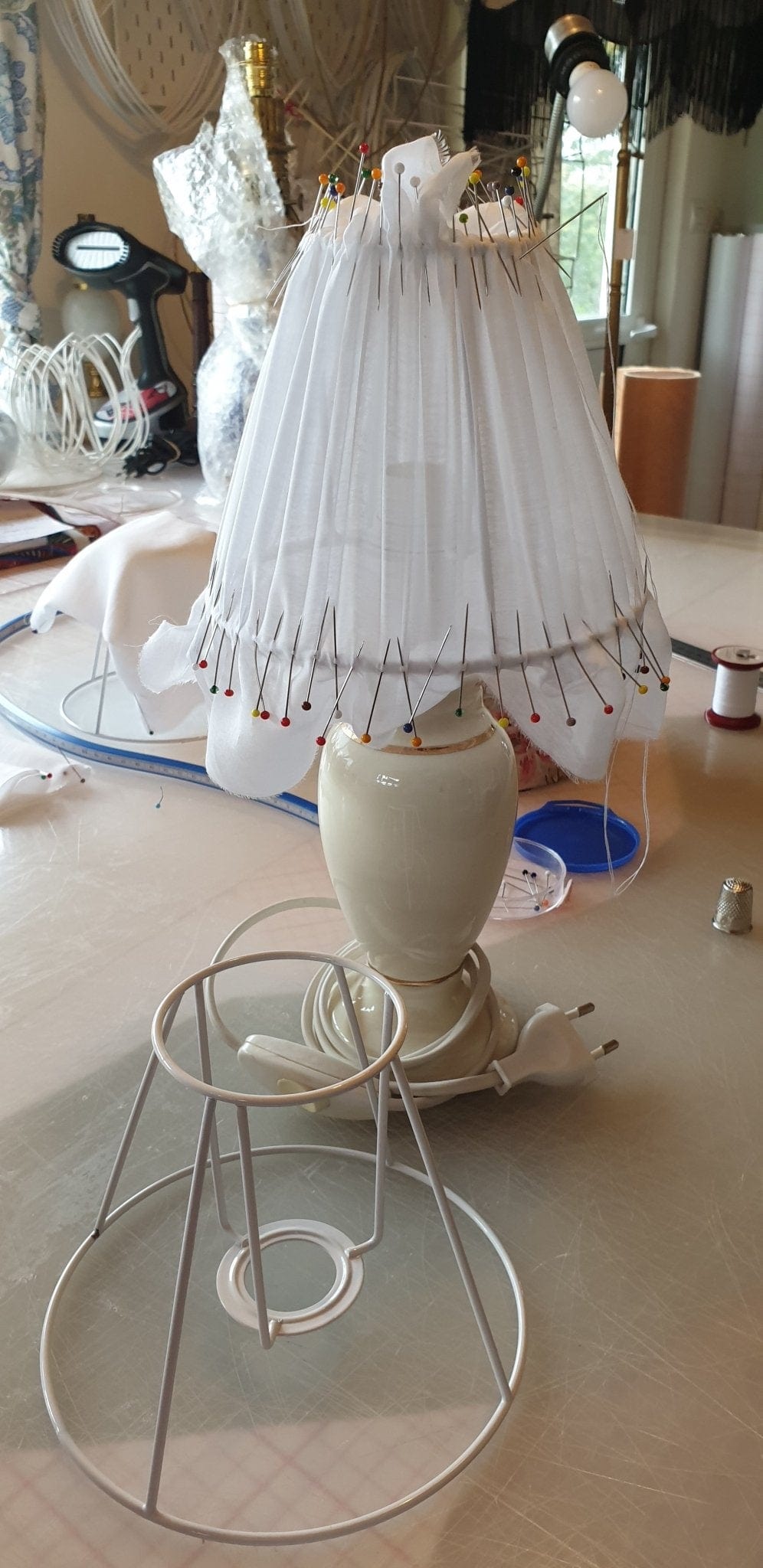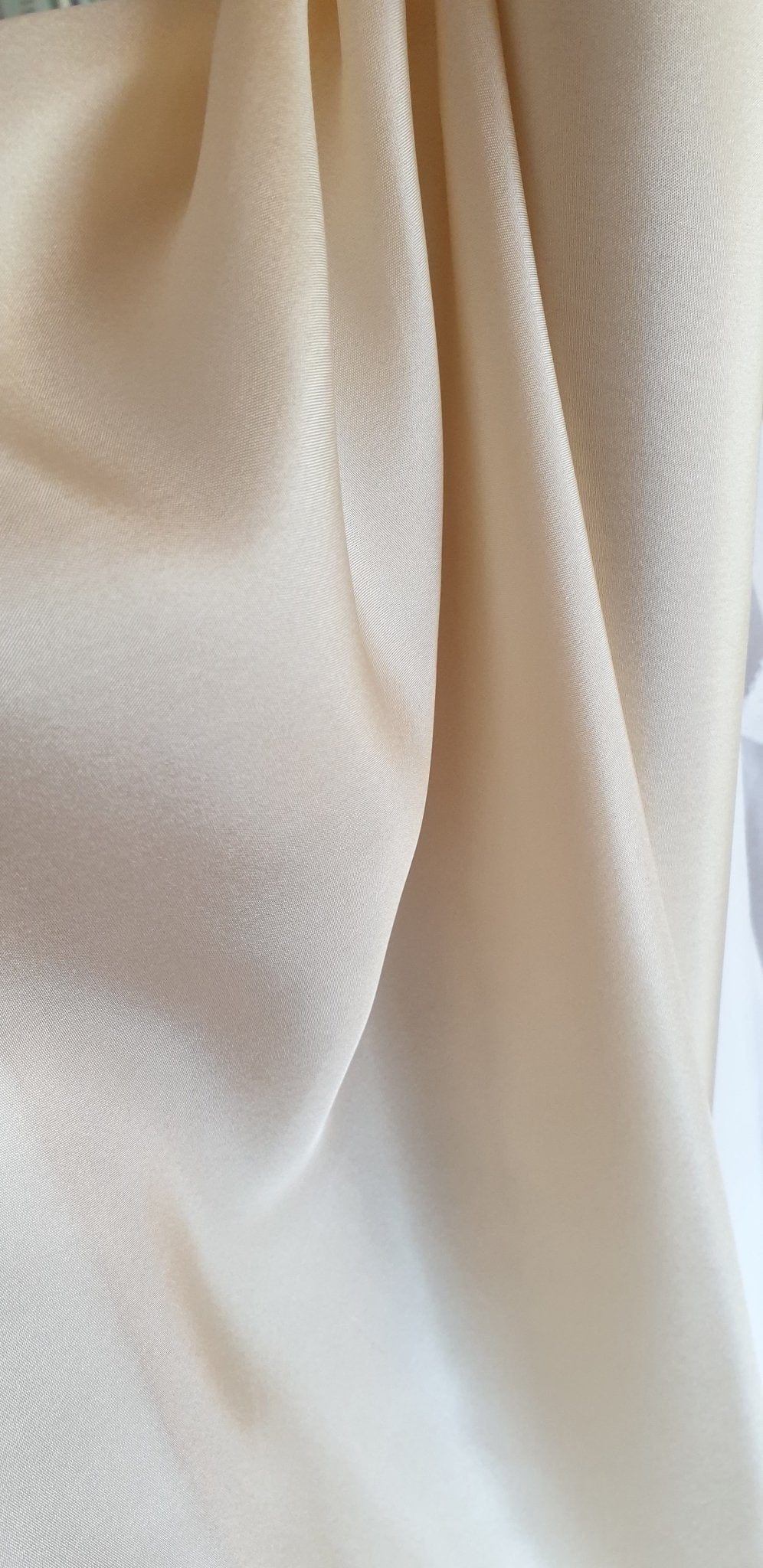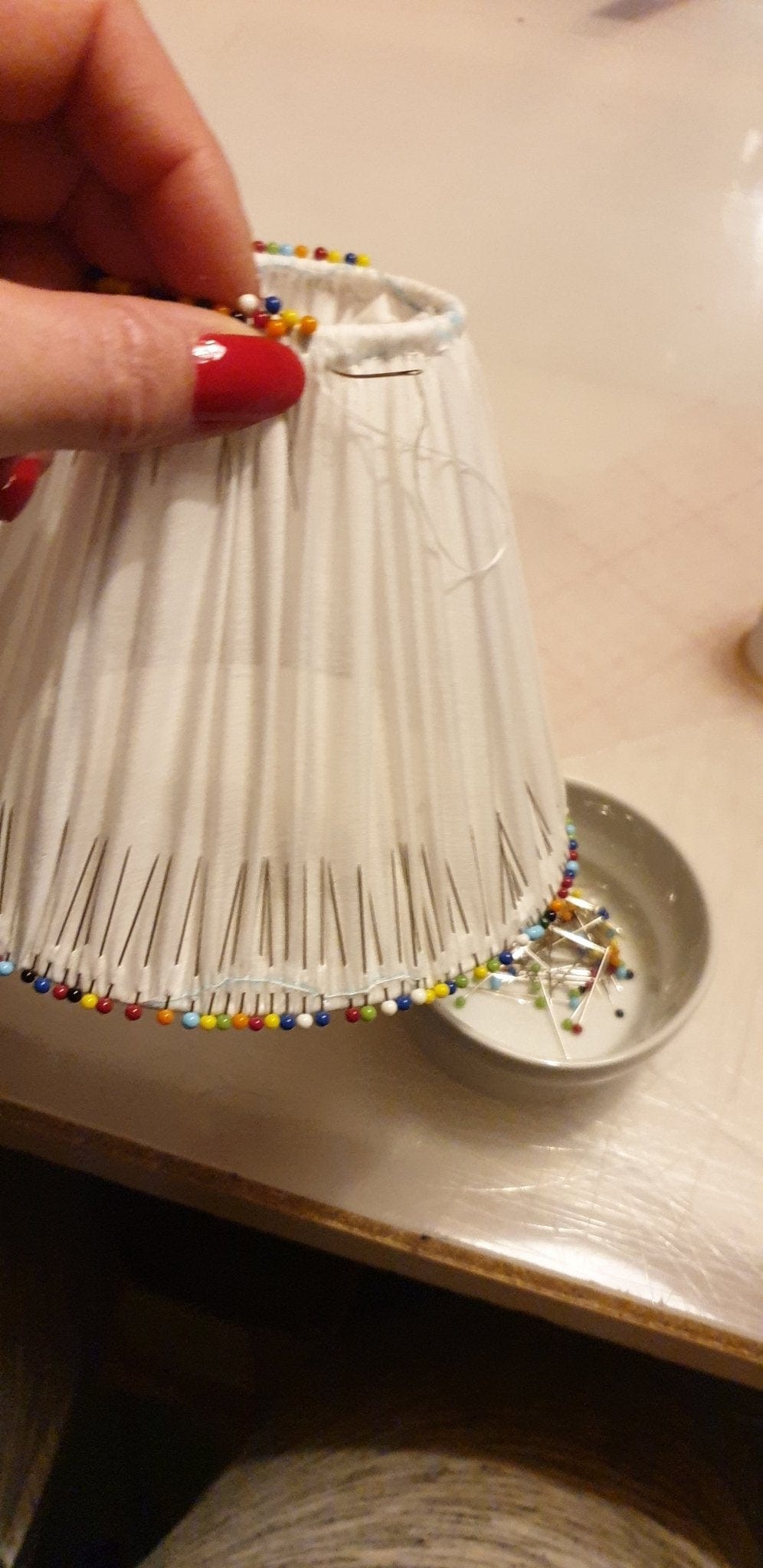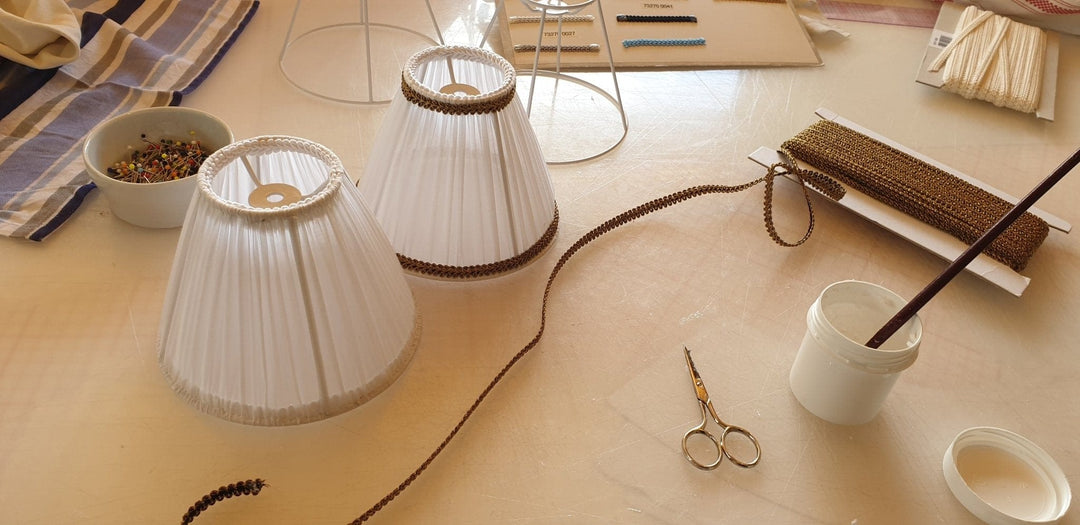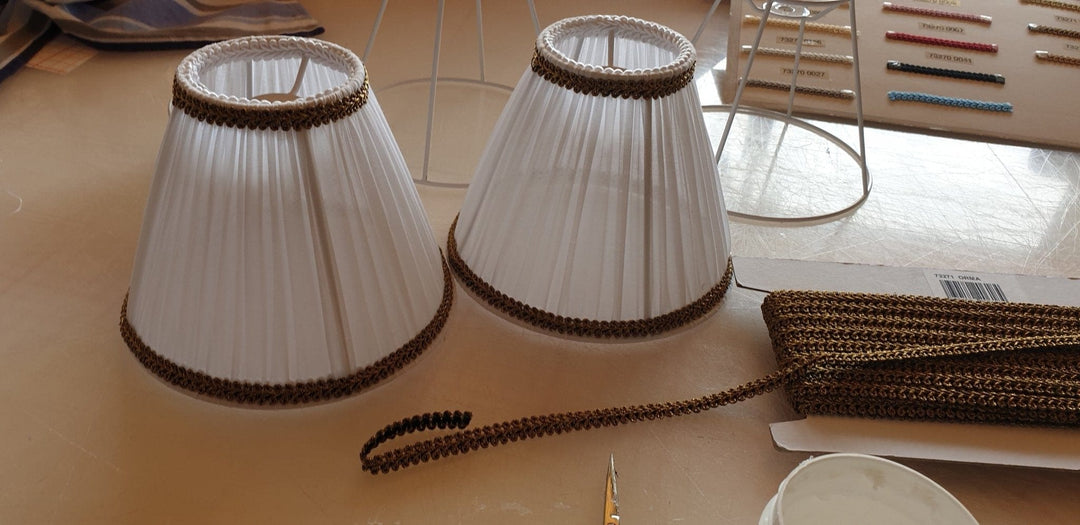 2.75" top x 5.75" bottom x 4.75" slant
Silk pongé Champagne, creme
White mousseline of silk and cotton by Bélinac...
Abat-jours  froncés "couture " en tissu tendu cousu main,  en mousseline de soie et coton blanche ou en pongé de soie ivoire de la Maison Bélinac,  éditeur de tissus haut de gamme. Les soieries furent créées par Albert Bélinac en 1882.
La Maison Bélinac est très réputée pour ses soieries... mais pas seulement.  Elle devient en 2010 le distributeur français de l'éditeur anglais Blendworth, et élargira sa gamme avec des matières modernes...
Shirred shades hand sewn in white mousseline of silk and coton or in ivory silk pongé,  very thin and delicate silk, by Maison Bélinac,  french high-end fabrics editor. Maison Bélinac was created by Albert Bélinac in 1882.
Very famous for its soieries,  Maison Bélinac enlarged its panel when they become the french distributor of the british editor Blendworth in 2010 en when they bought Skaï...
They also propose nowadays,  modern materials...