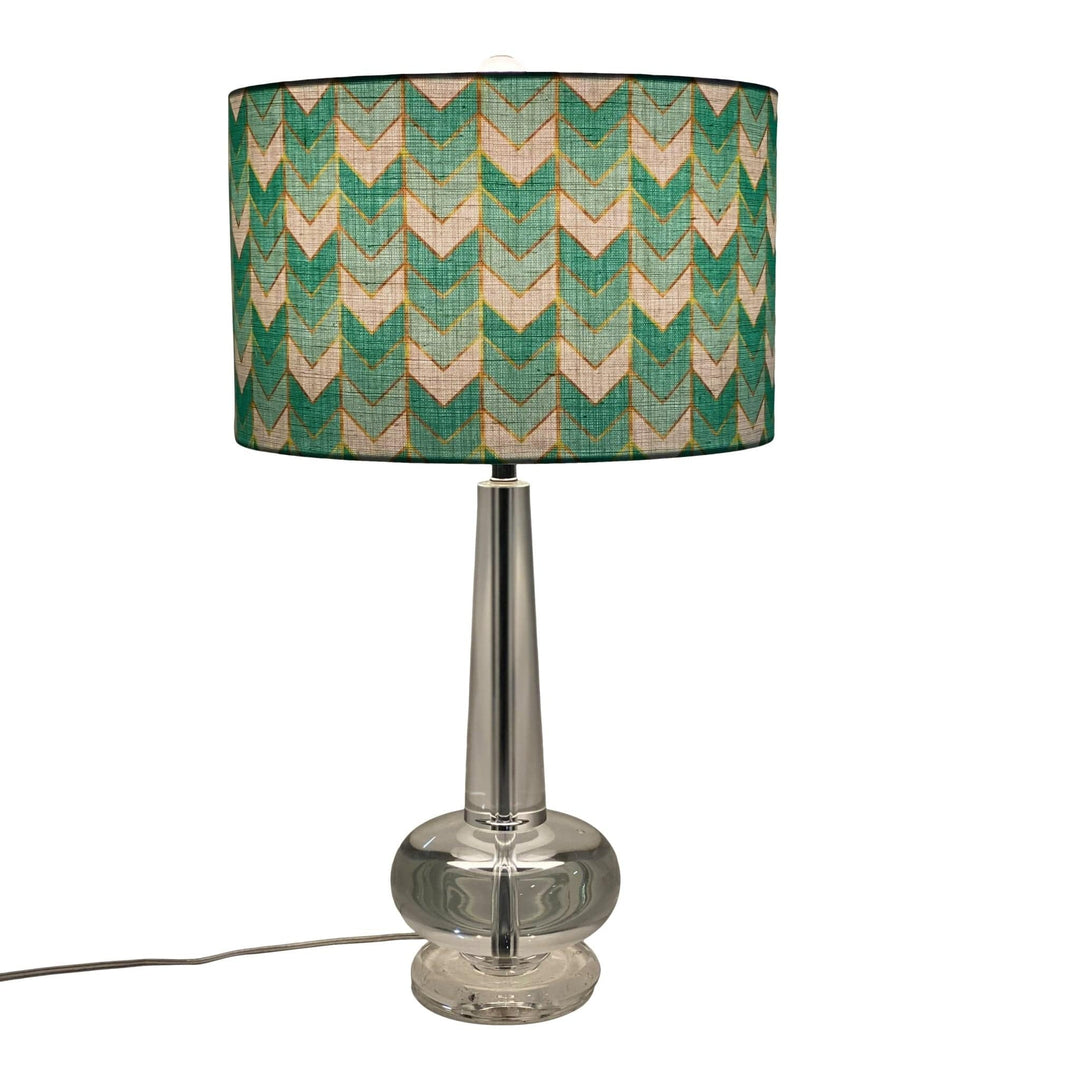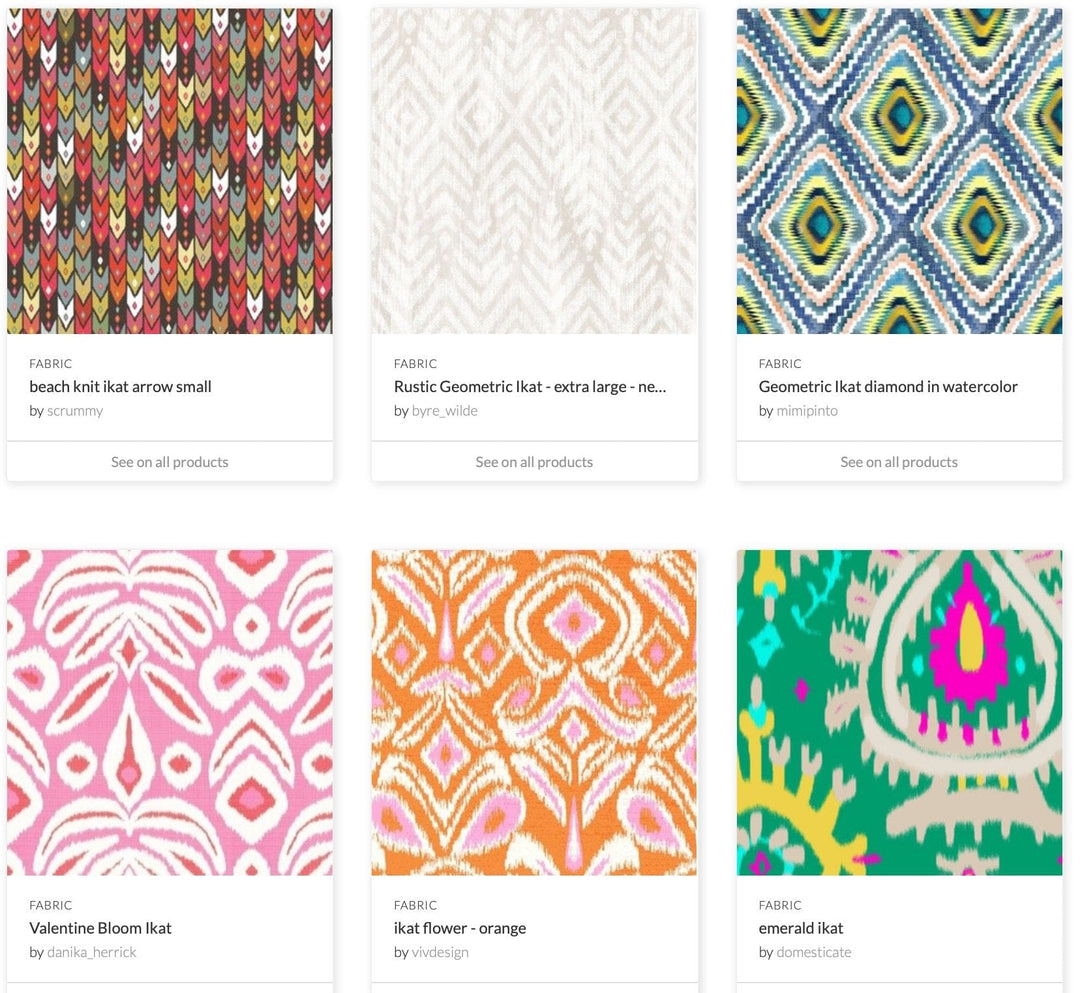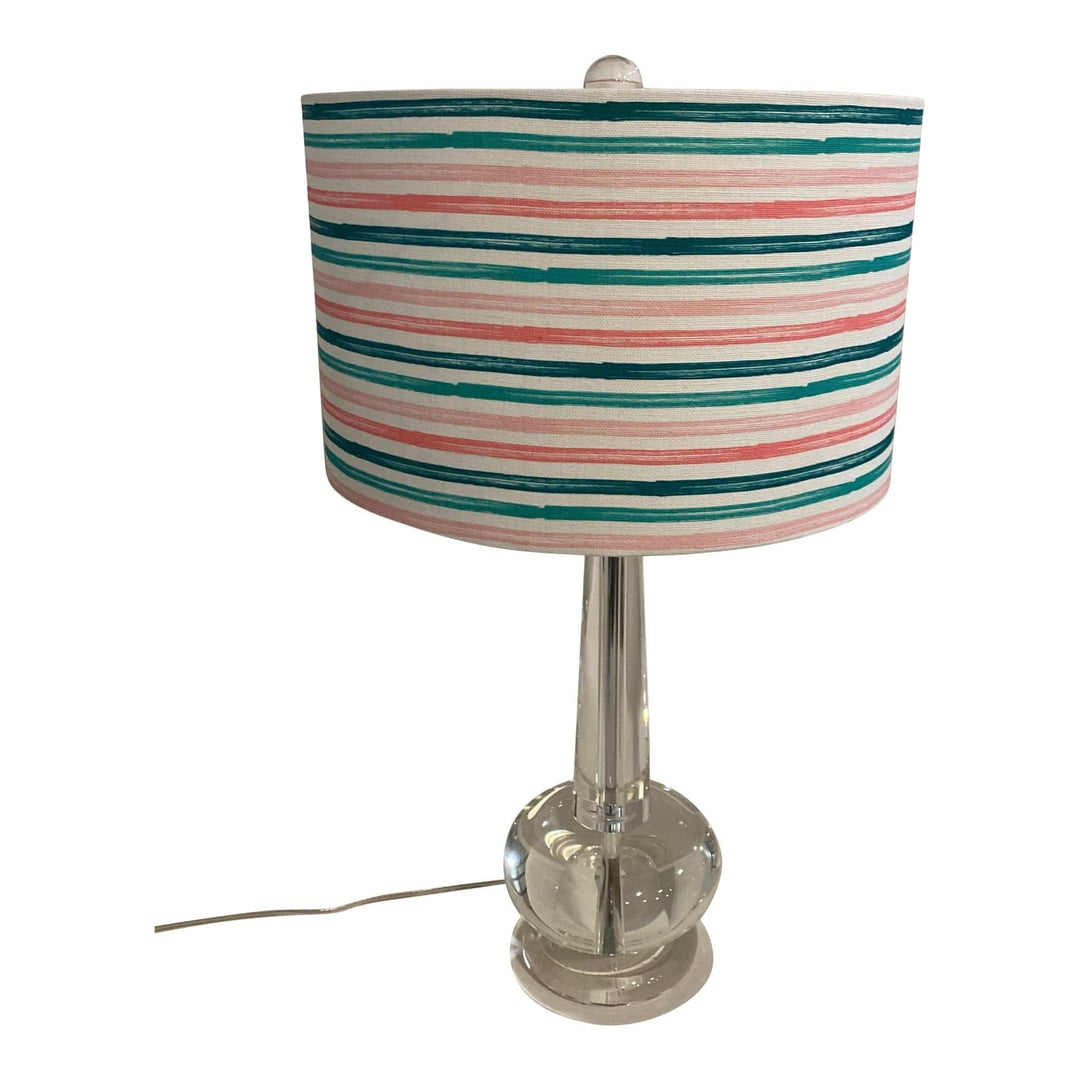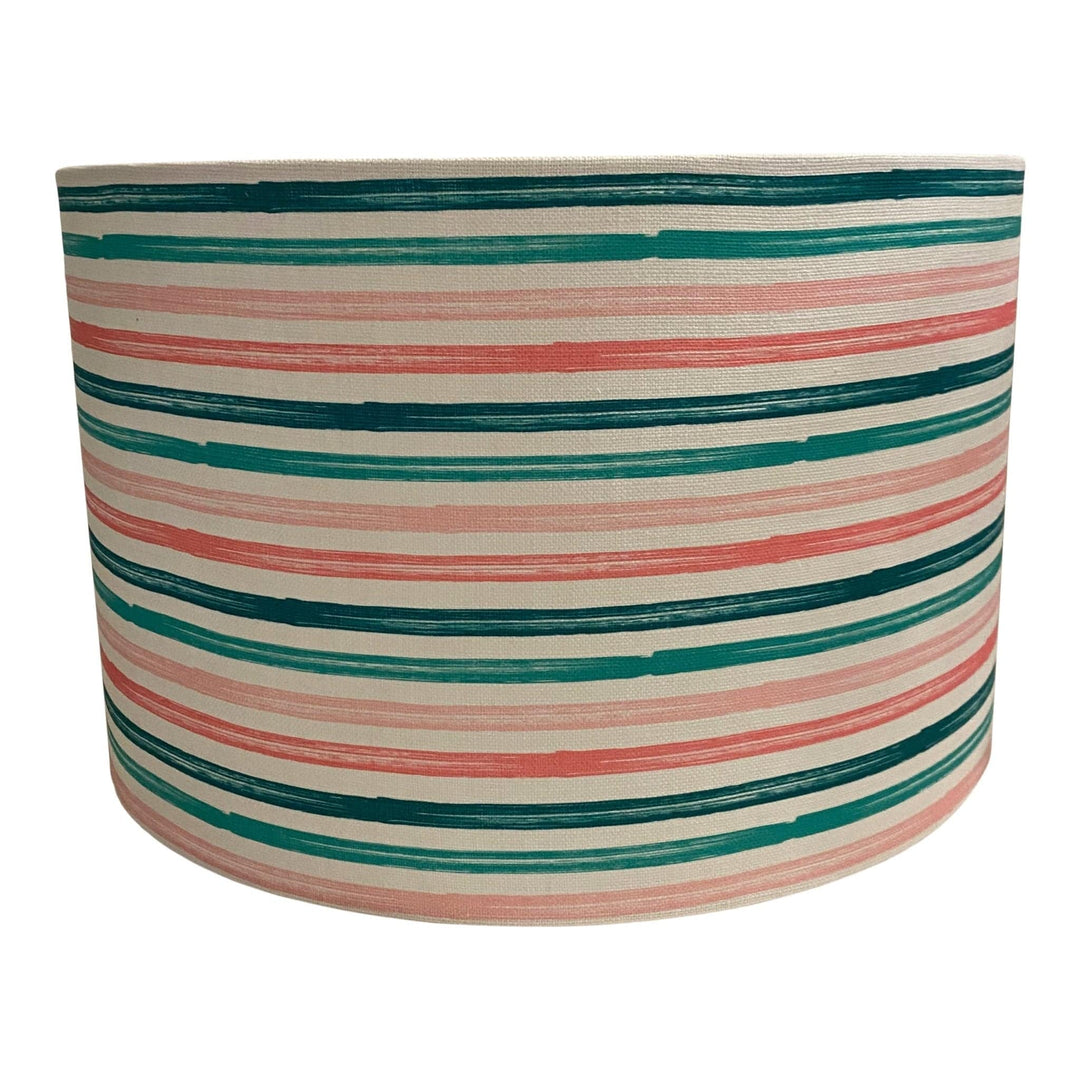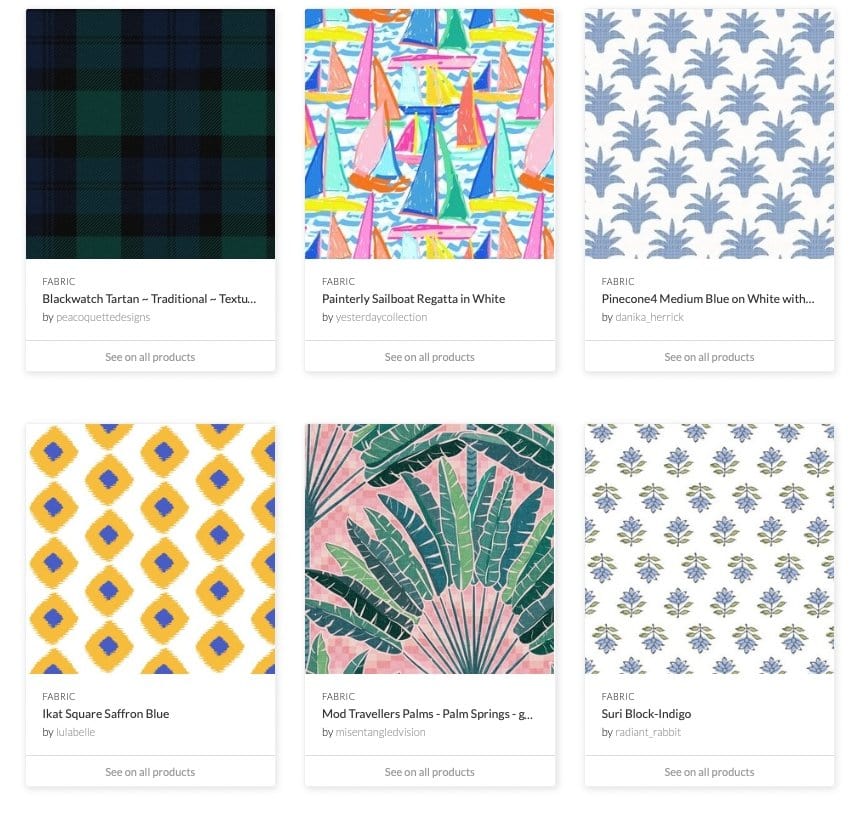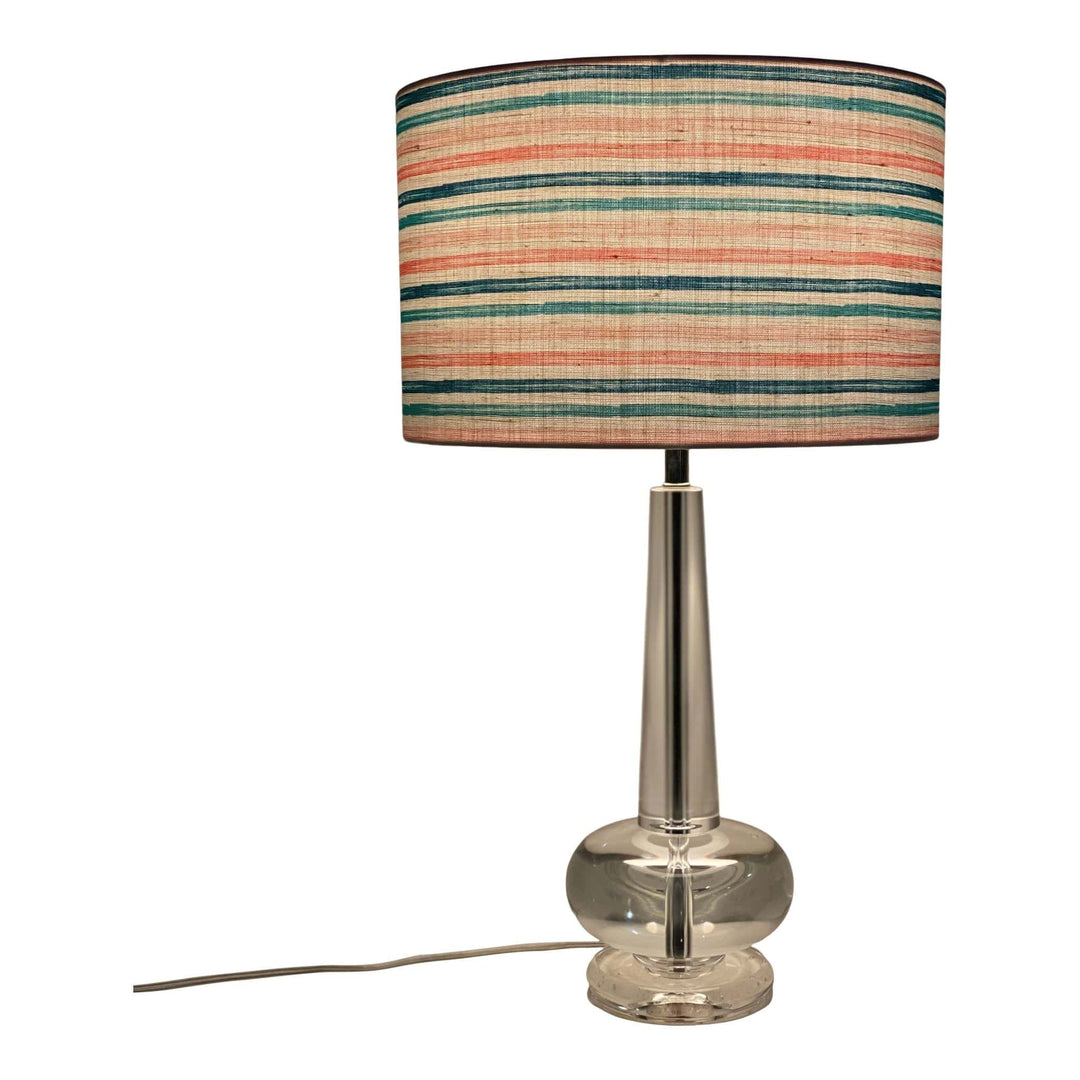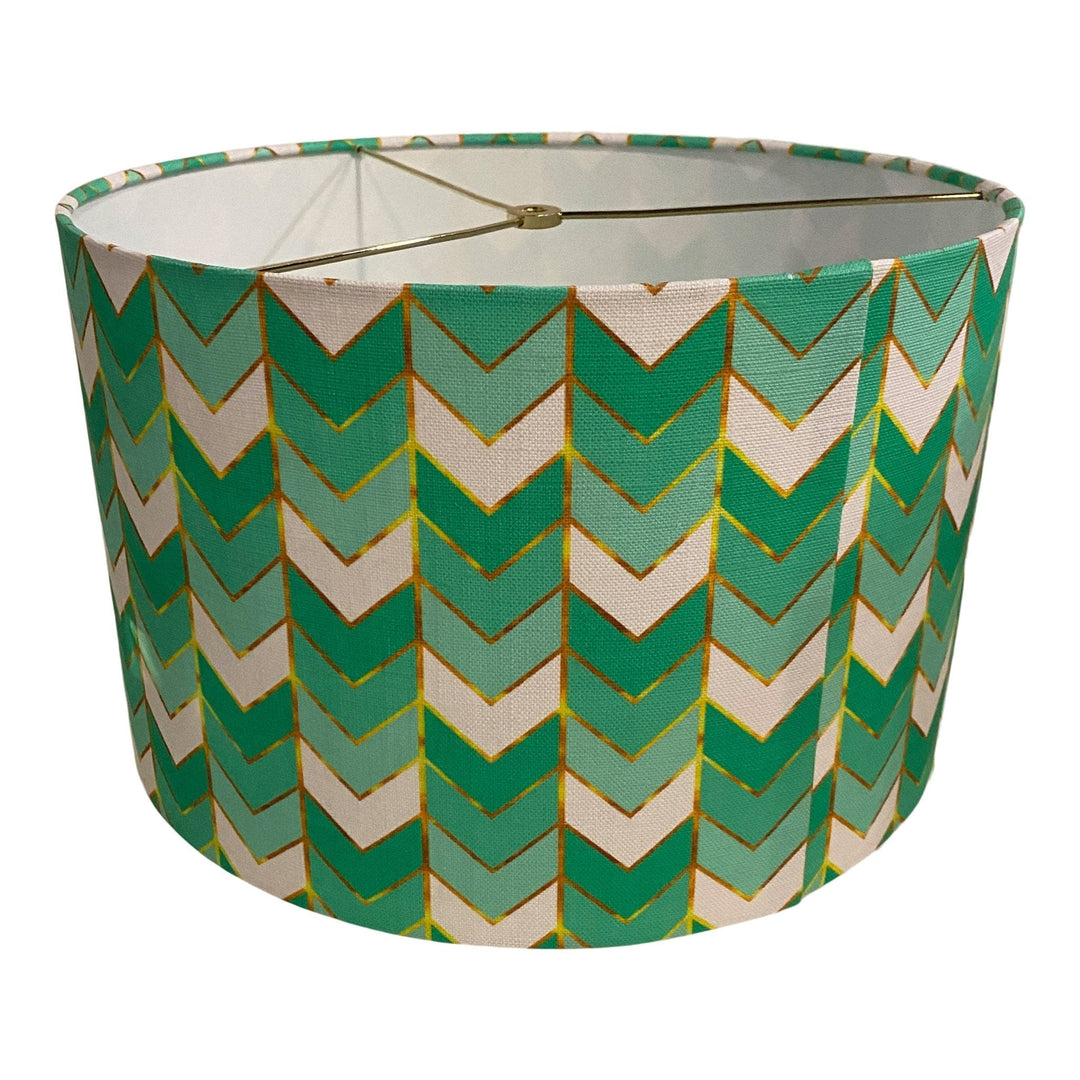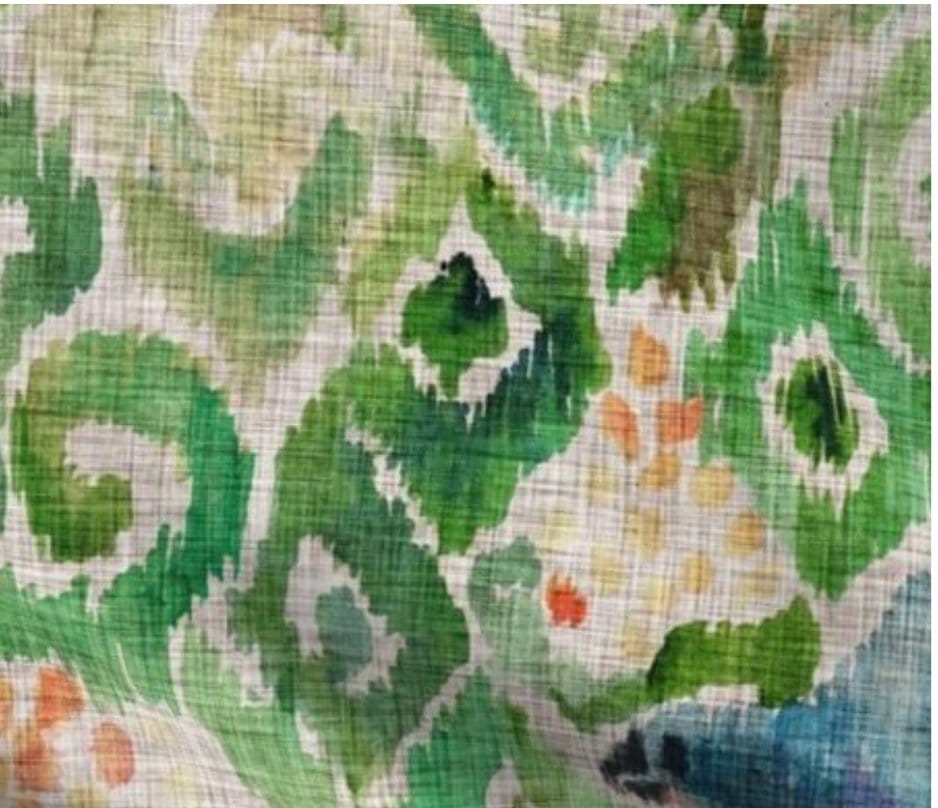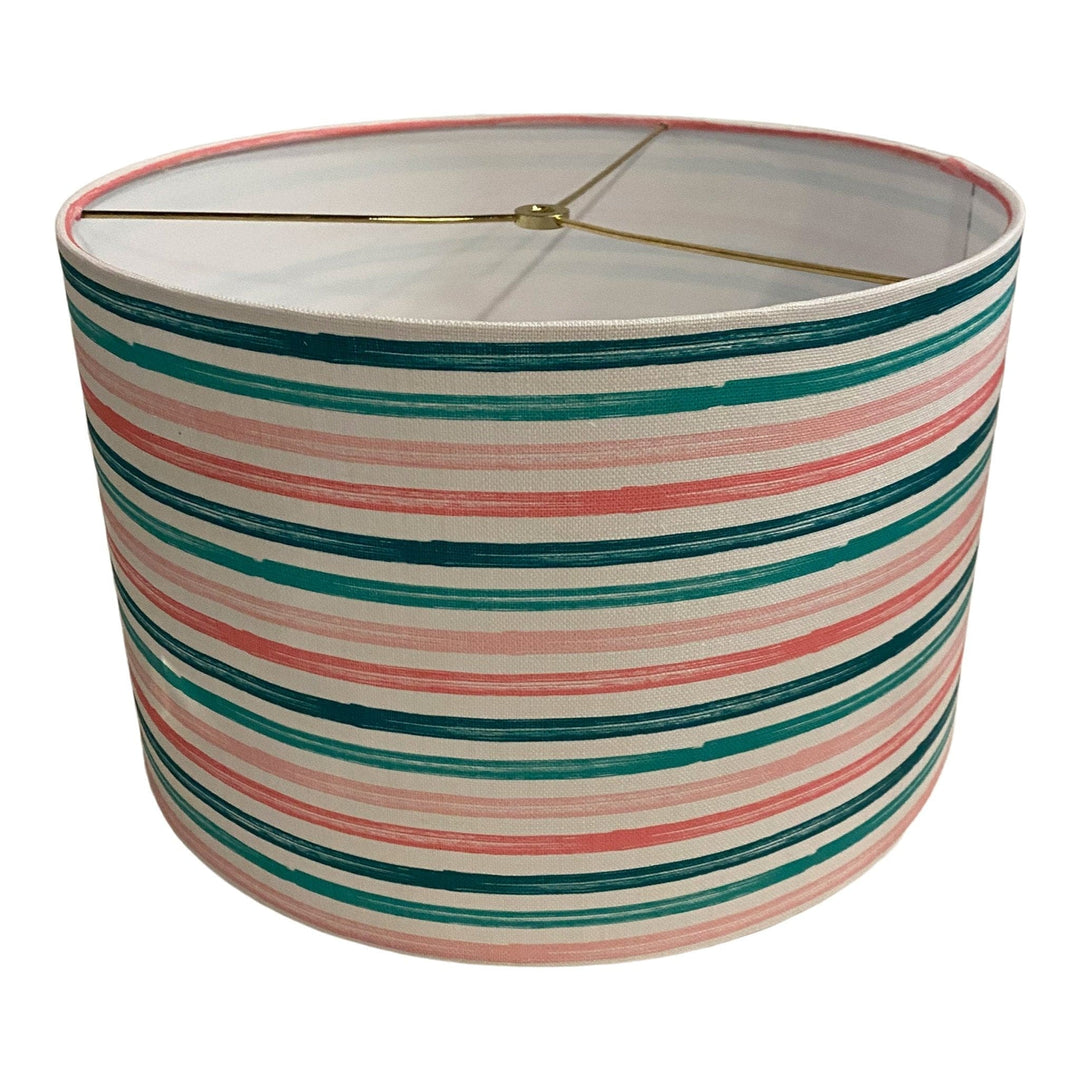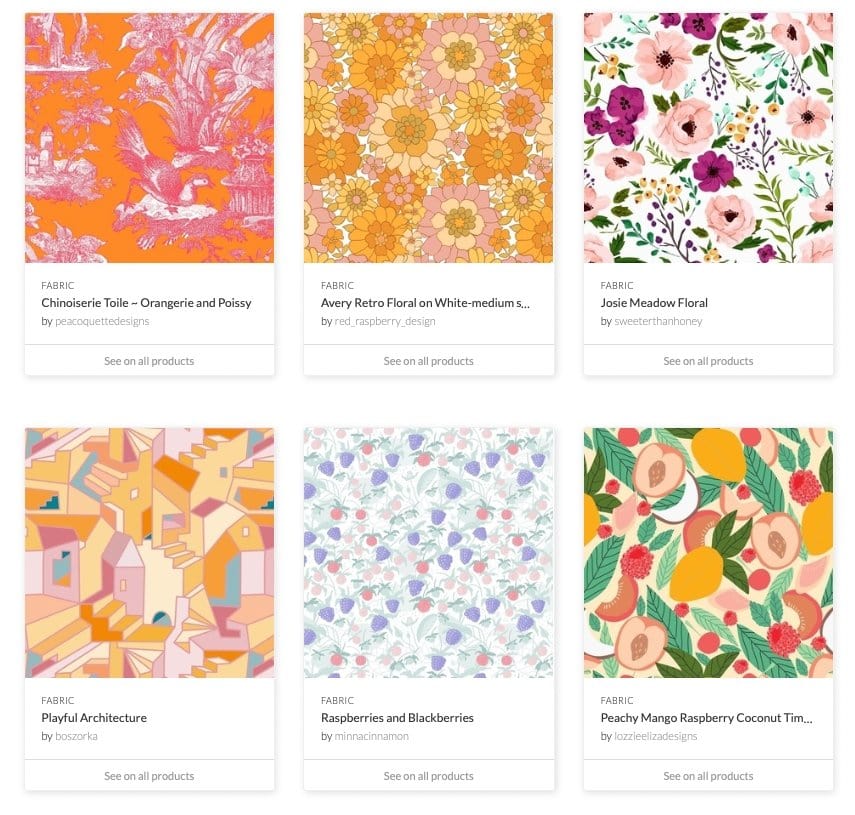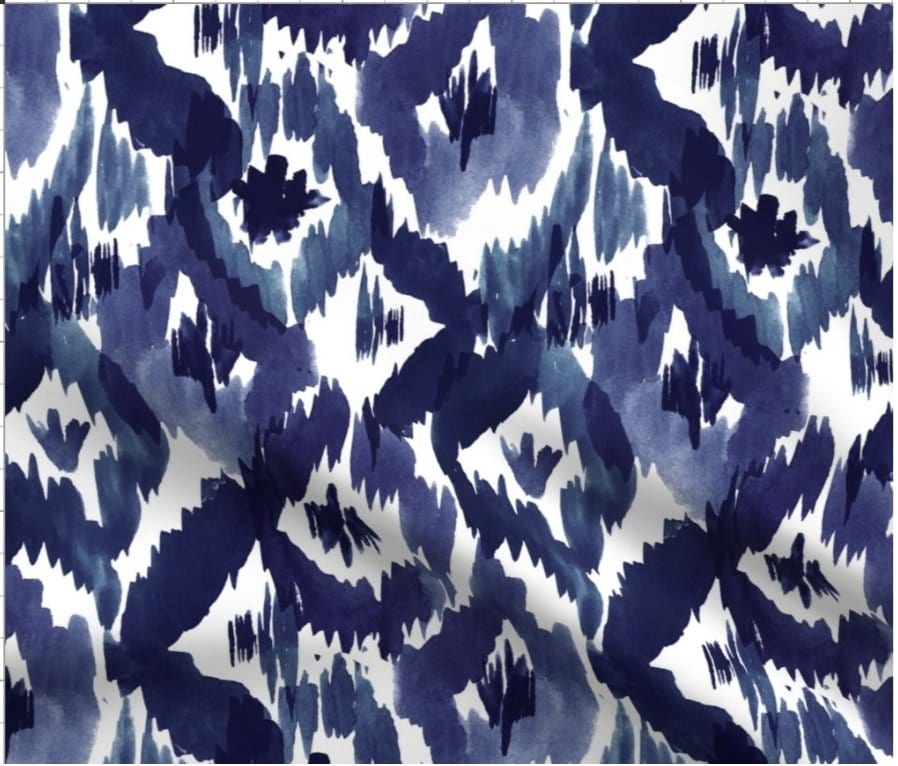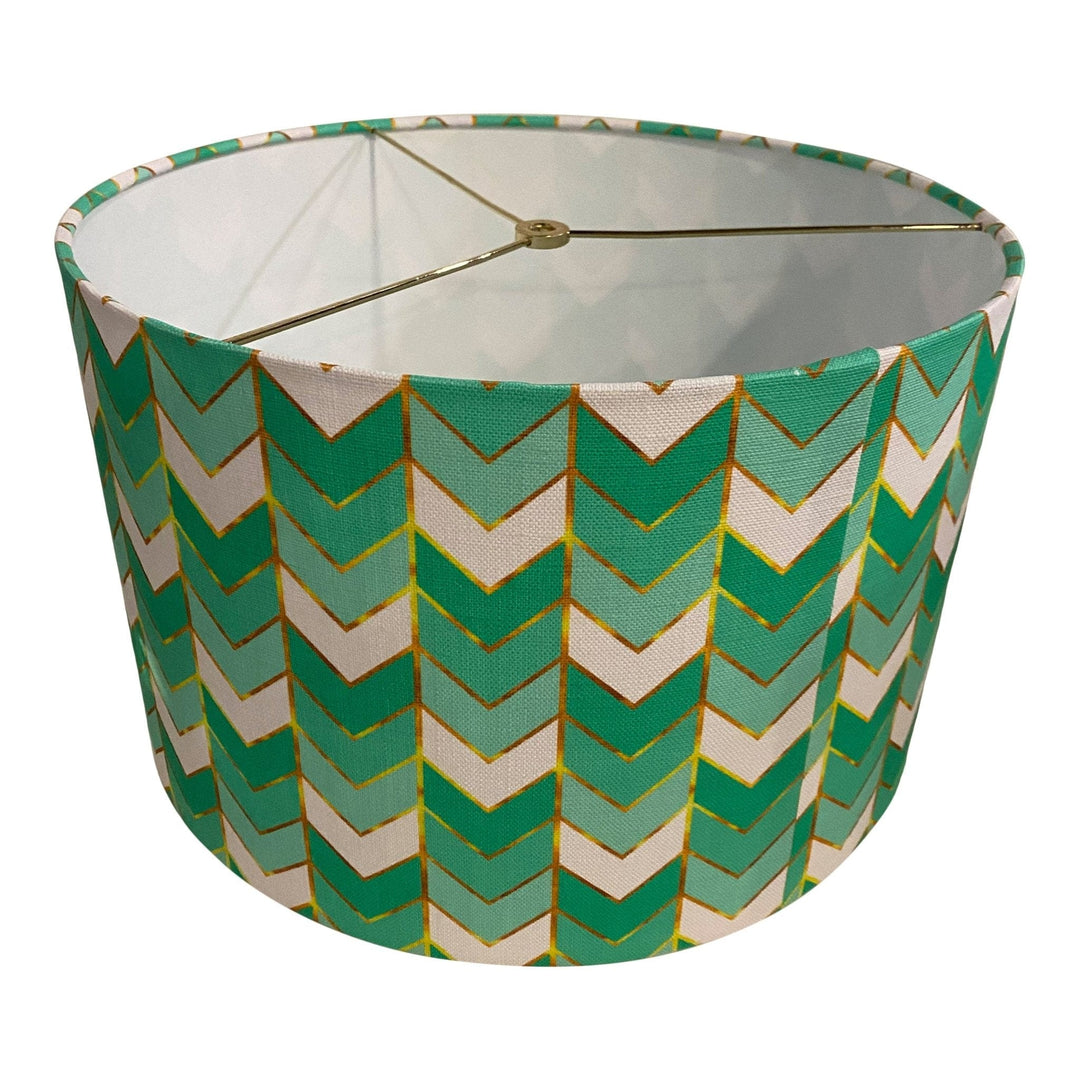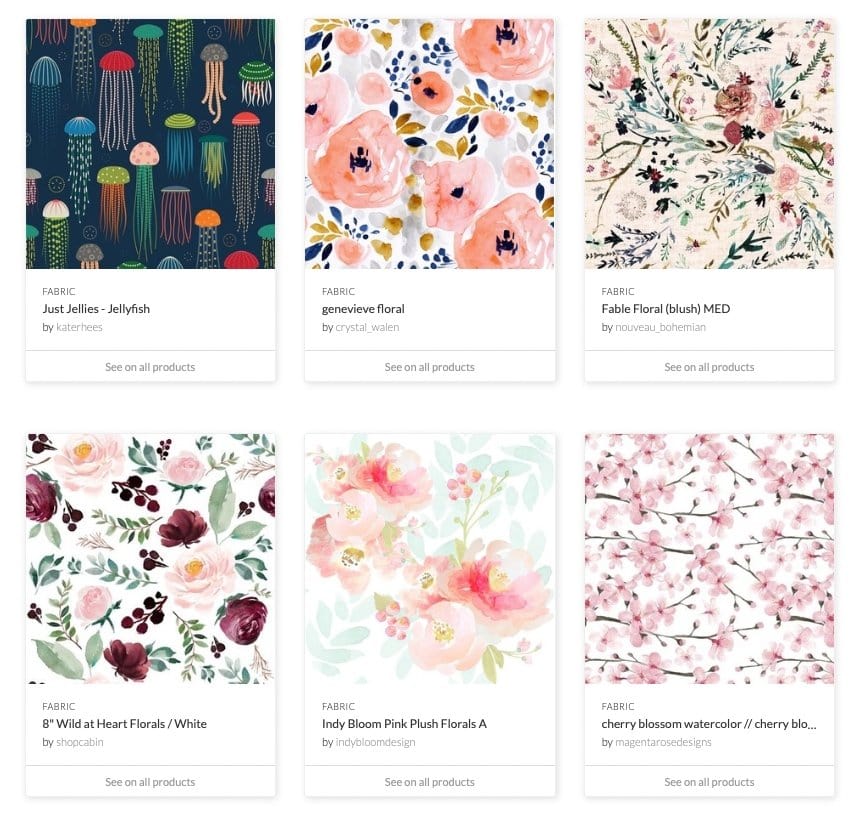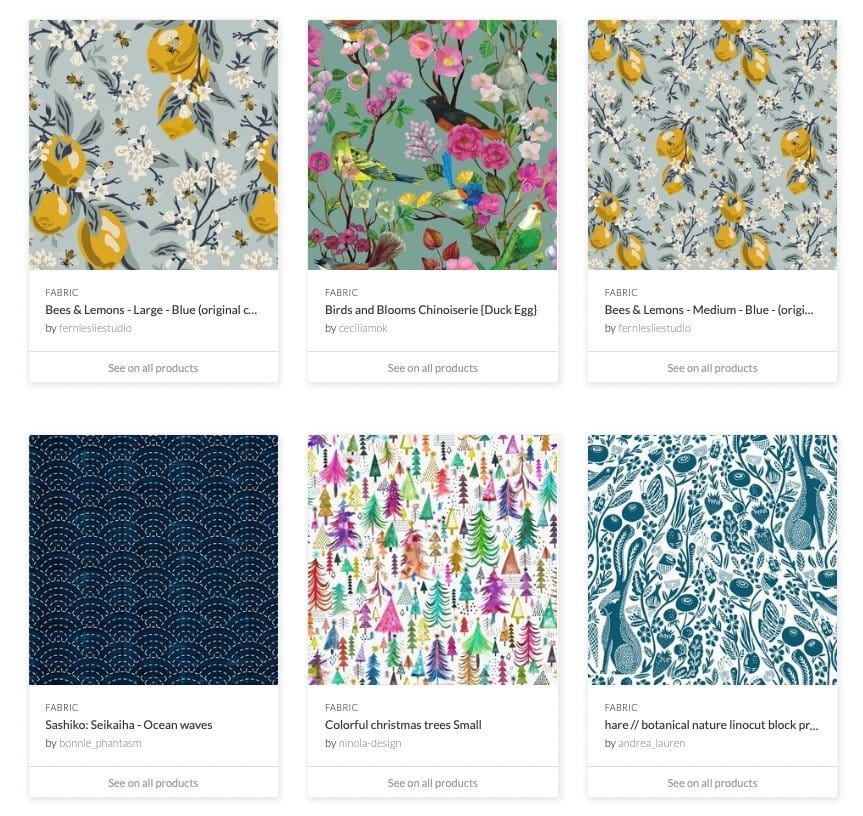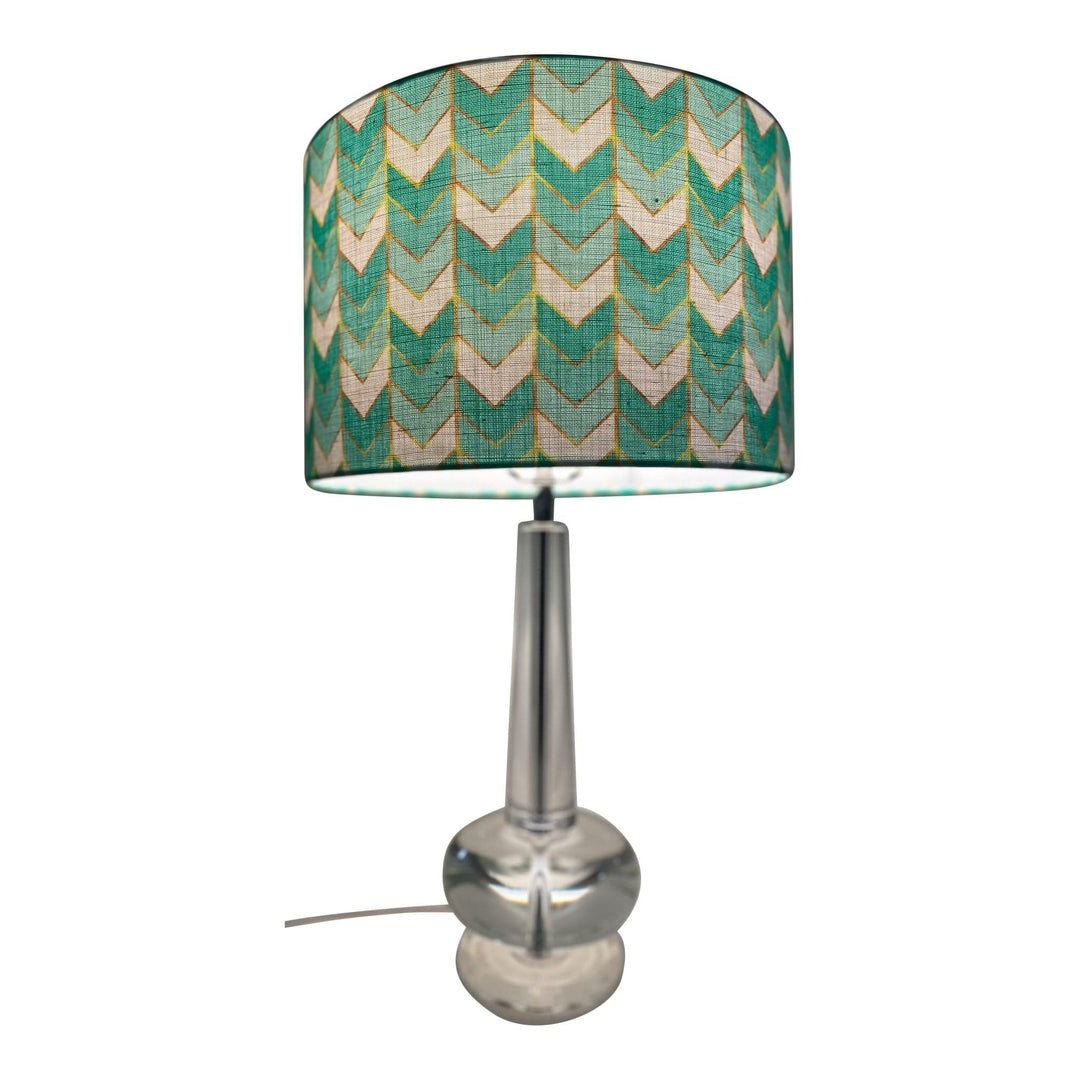 STYLE | DRUM HARDACK SHADE

COMPLETE DIMENSIONS | DRUM *
12" top x
12" bottom
x 9" slant -  Brass spider 1/2" drop
14" top x
14" bottom
x 9.5" slant -  Brass spider 1/2" drop
16" top x
16" bottom
x 10" slant 
-  Brass spider 1/2" drop
17" top x
17" bottom
x 11" slant 
-  Brass spider 1/2" drop
* We selected these sizes because they are the most popular desk and table lampshade sizes.  Because the fabric is 54" wide, we can only make hardback shades with a bottom diameter of up to 17" due to the width of the fabric.  If you want a shade larger than 17", we can make a Spoonflower fabric shade as a gathered or pleated softback shade. 
HOW DOES IT WORK?
1.  You order the shade size from the drop down menu.
2.  The Lux Customer Service team contacts you to get your fabric code and artist name - Pick any fabric at Spoonflower.com

3.  Lux gets your fabric, makes your shade and ships it within three weeks!
FABRIC | BELGIAN LINEN - SPOONFLOWER FABRIC Belgian LinenTM
Spoonflower's luxurious 100% Belgian Linen™ features the finest flax in the world, grown ecologically in the Flanders region and woven by Libeco™, which has set the highest standards for textiles since 1858. This medium-weight linen fabric showcases lustrous color over the beautifully textured surface. Stronger than cotton and naturally hypoallergenic, Belgian Linen™ will soften with everyday use and is a top-of-the-line offering for decorators and makers interested in unmatched elegance on upholstery, bags and home decor.
Our default hardware is a standard brass spider fitting.  Do you need these shades made with a chrome spider fitting?  Send us an email at: info@luxlampshades.com and we will customize this shade for you.
These custom lampshades are proudly manufactured in the United States.  Once you purchase a shade, our team will take it from there.  We will get the fabric and make your shade within three weeks.