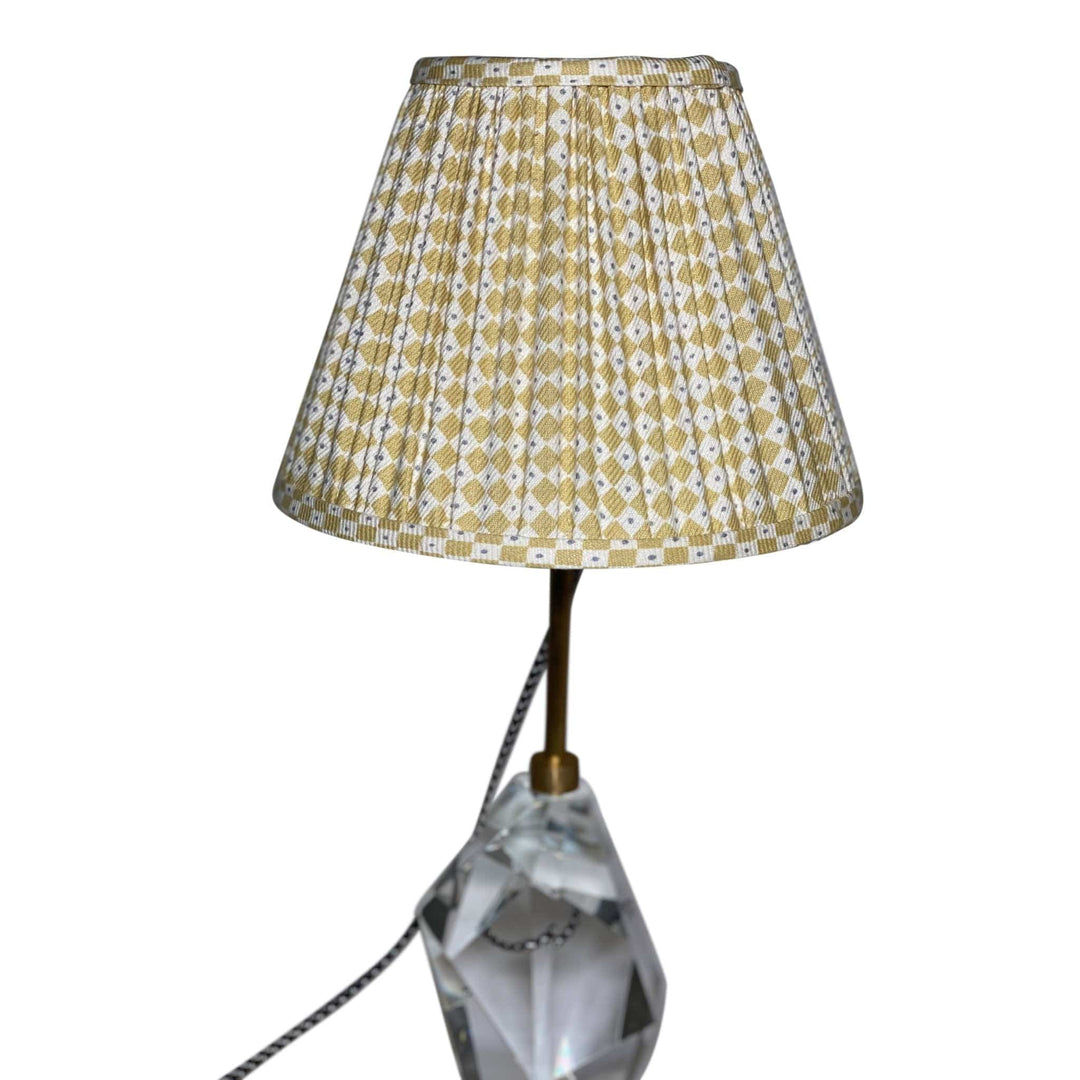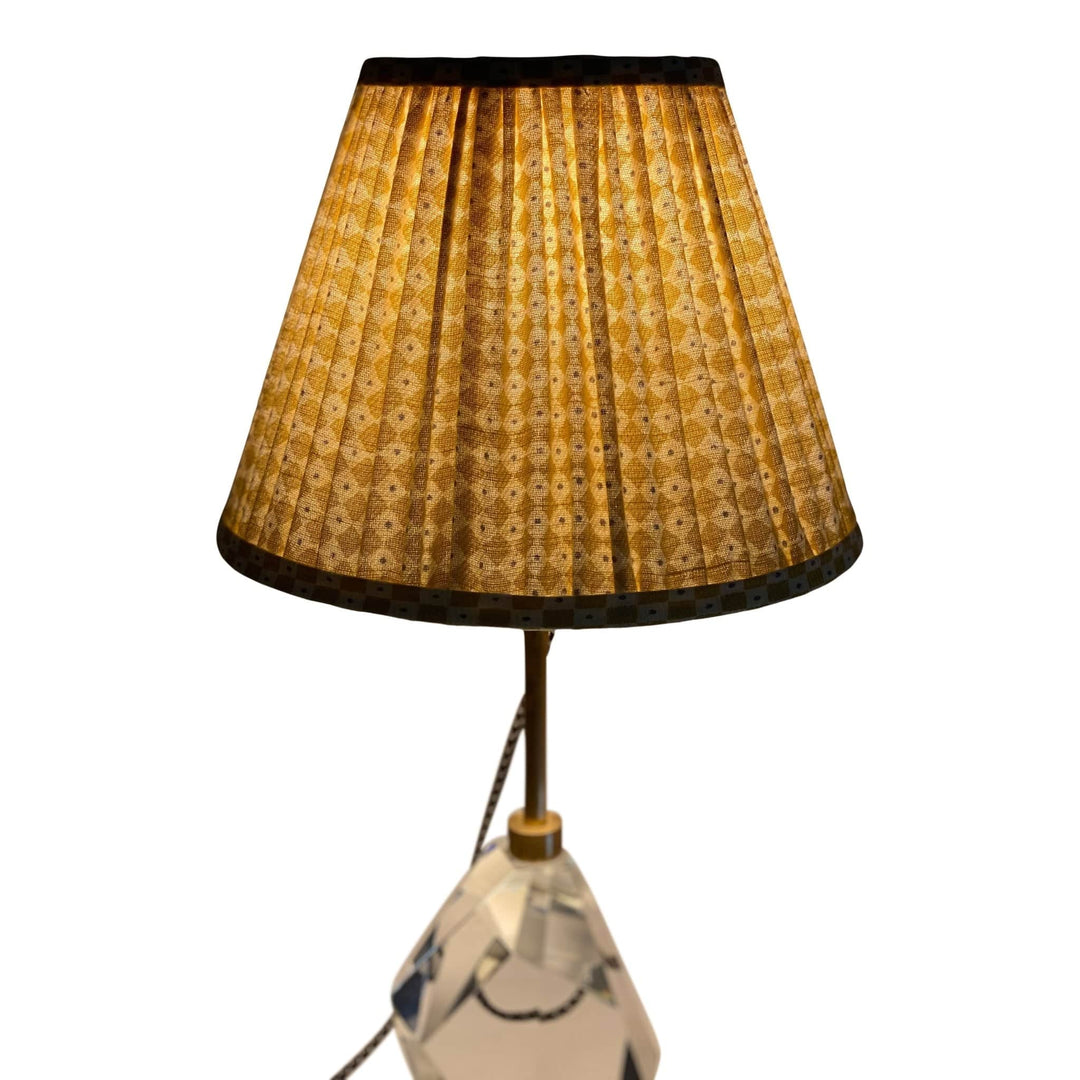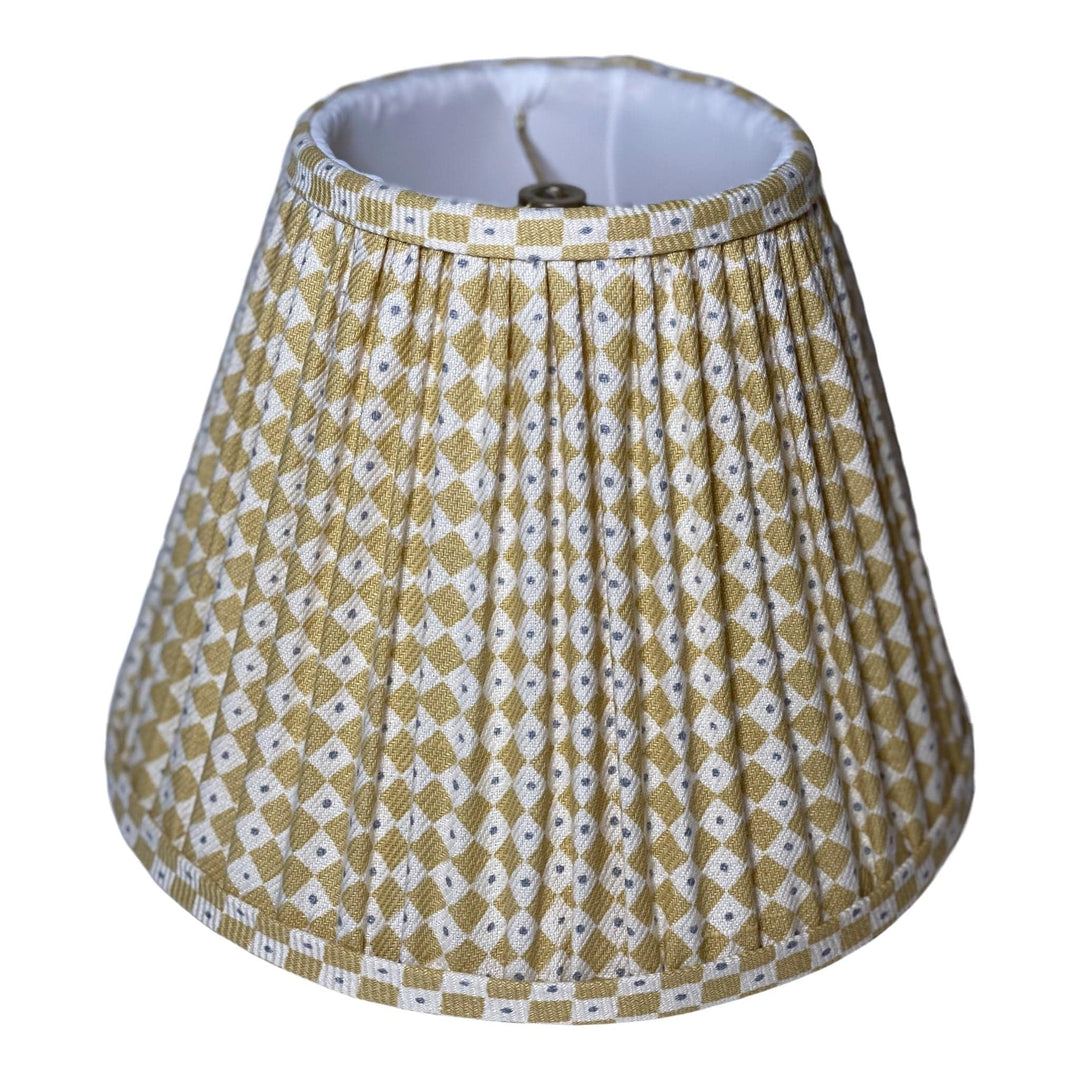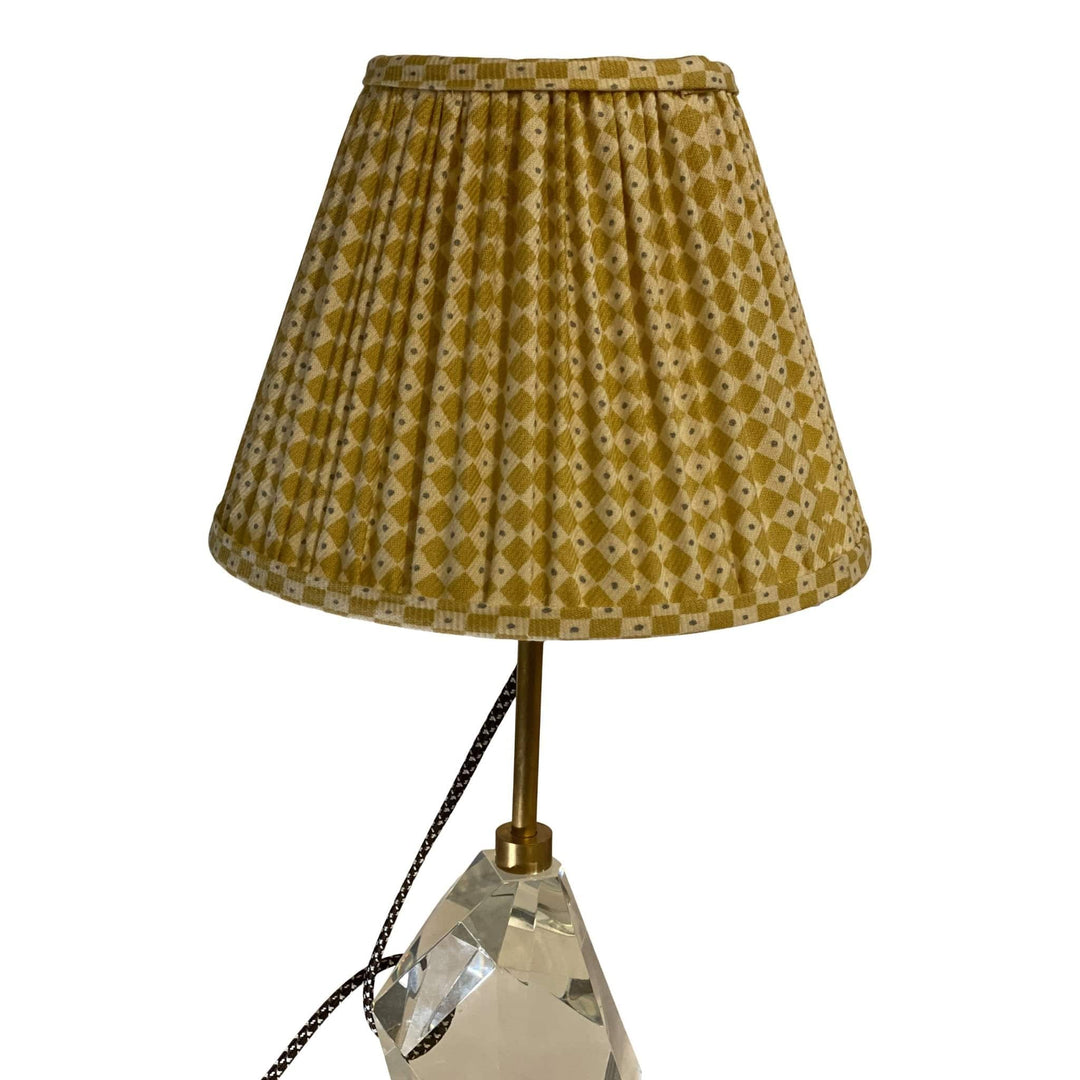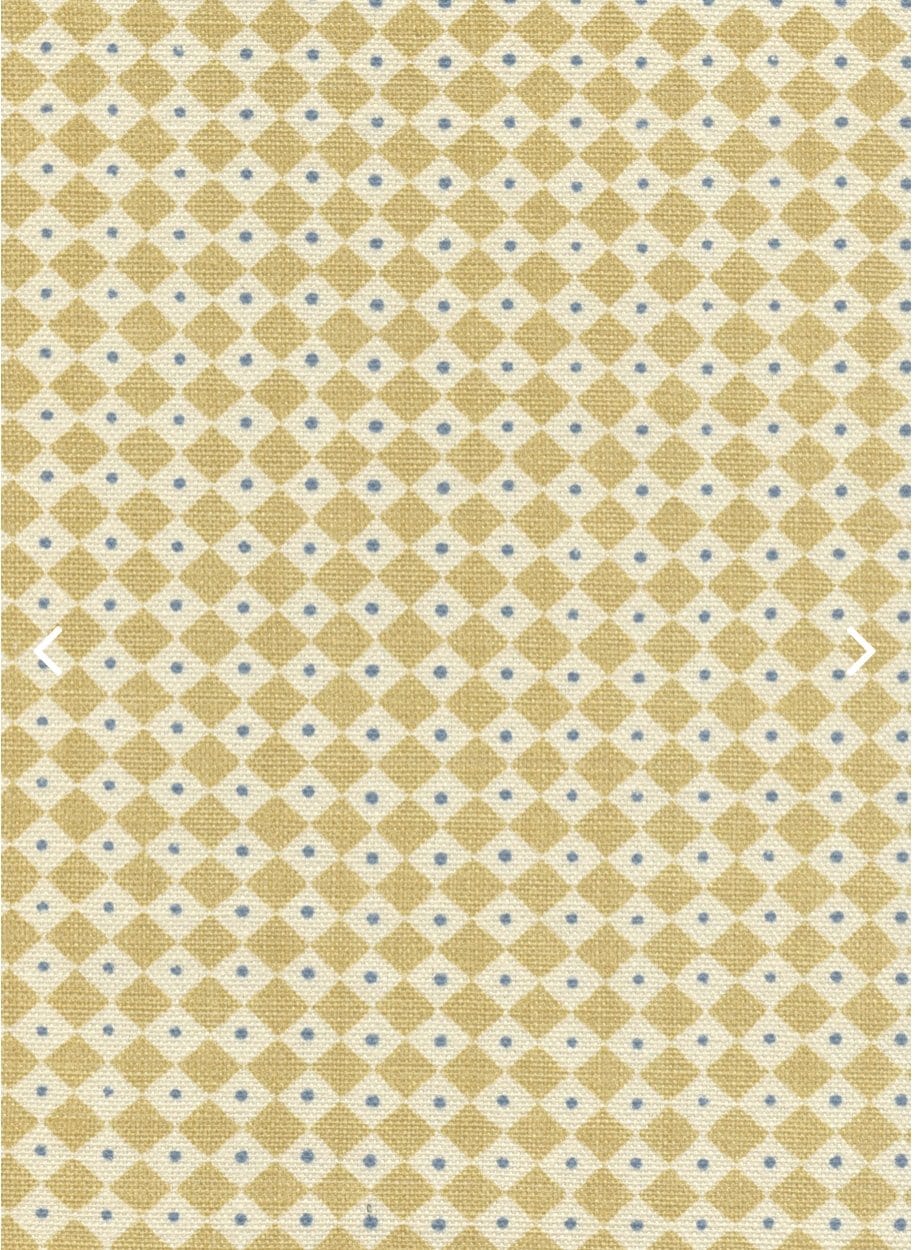 COMPLETE DIMENSIONS | EMPIRE
6" top x 12" bottom x 9" slant - Only (2) in stock
STYLE | GATHERED | SOFTBACK

Note that sizes provided are the bottom/base dimension. These stunning hardback shades have brass spider fittings  and they are sure to change the look and feel of any room.
DIAMOND DOT | 100 % LINEN
One of a group of three Little Prints, taken from a book on French Dominote papers - Monochrome, Diamond Dot, Speedwell - have all been coloured to work with our bigger prints.
To learn more about the Lewis & Wood  fabrics, please go to: 
https://www.lewisandwood.co.uk/fabrics/diamond-dot/
Lewis & Wood History
Lewis & Wood has developed over the years as a creative collaboration between two people who love what they do - Stephen Lewis and Creative Director, Magdalen Jebb. From the very beginning when the company HQ was a London basement, there was a determination to use British talent and manufacturing.
When most mainstream fabric and wallpaper companies bring out dozens of new designs every year, Lewis & Wood introduce a select half-dozen. They do not advertise and they do not have a string of showrooms. In a world of too many fabrics and wallpapers, Lewis & Wood offers the edited version - high-quality, considered and concise.
The company may be small, but its output is distinctive. And while the name might not be familiar to the general public, their fabrics and wallpapers are known and loved by decorators who enjoy pulling them out of a bag to the delight of their clients.
Lewis & Wood designs have been described as bold, gentle, sophisticated, eccentric, traditional and innovative. Uniting them all is a sense of individuality, a quality that speaks of the carefully-crafted as opposed to the mass-produced.
If there is one secret to the success of Lewis & Wood, perhaps it's this - they only produce things they love.
Fortunately there are plenty of people who love them too."
by Ros Byam Shaw author of English Eccentric
Would you like to purchase another shade made with Lewis & Wood?  We are happy to assist you by reviewing the pattern, material, and weight to help you create your own beautiful shade.  Simply email us at: info@luxlampshades.com and tell us which fabric you are interested in reviewing.