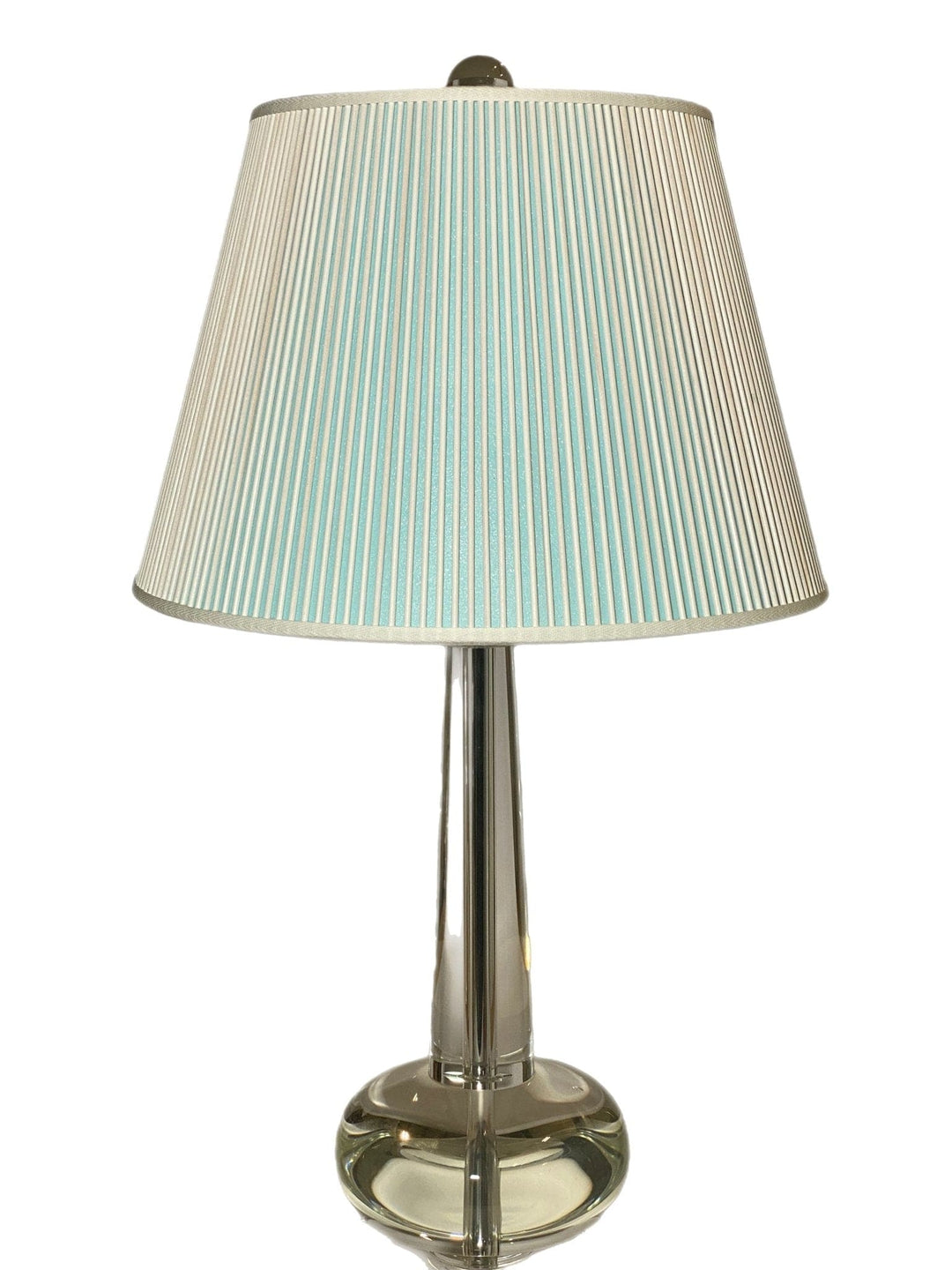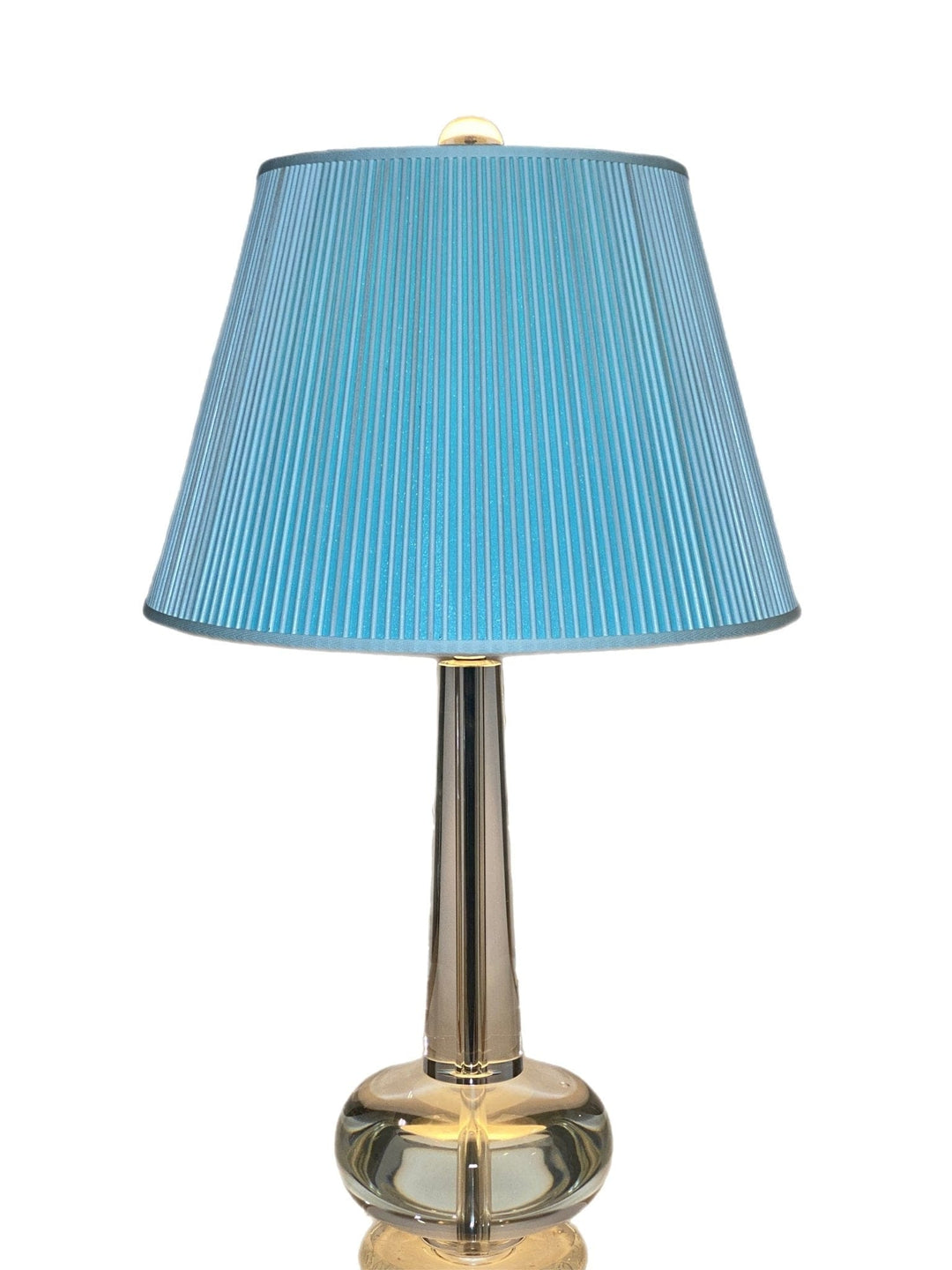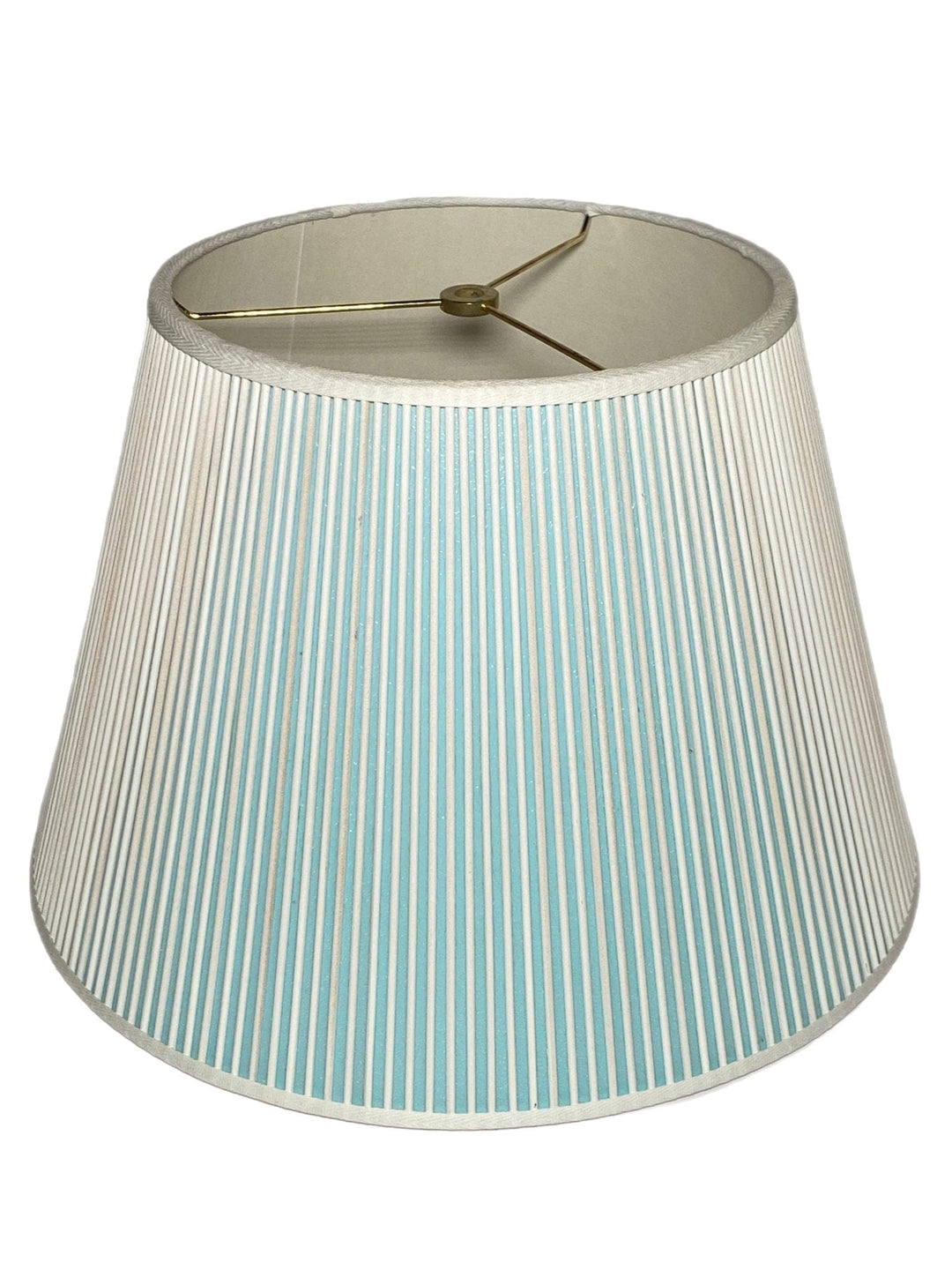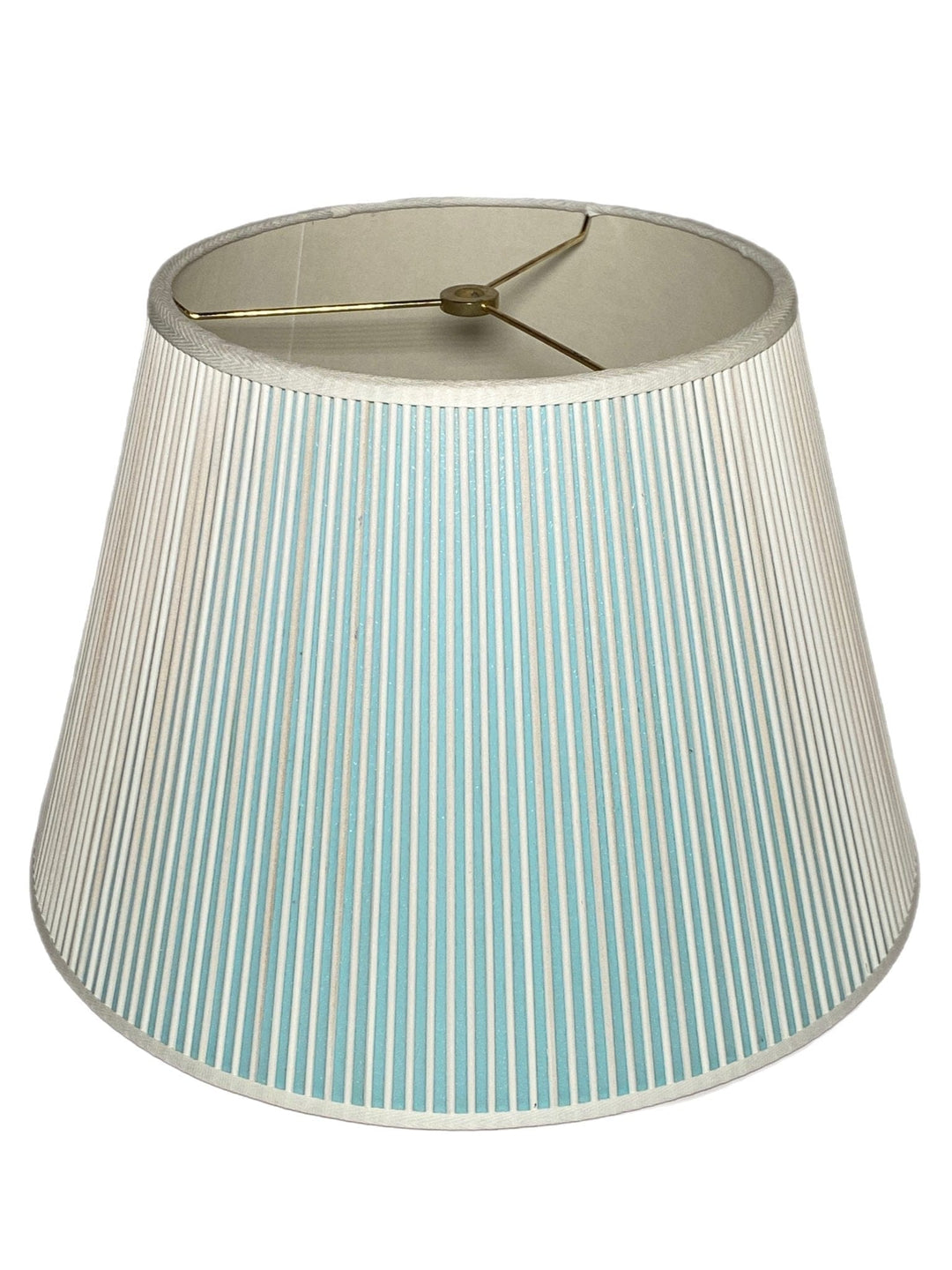 This Coastal British Empire Stick Lamp Shade will bring a unique elegance to any room in your home. The white washed sticks and aqua-colored paper lining provide a timeless coastal look, while the aqua shade glows beautifully at night. Add a classic, clean ambiance to your space.
COMPLETE DIMENSIONS | BRITISH EMPIRE
10 top x 16" bottom x 11 slant; brass spider 1/2" drop


BRITISH EMPIRE STICK LAMP SHADE
STYLE | EMPIRE
Note that sizes provided are the top x  bottom/base x slant dimension.
MATERIAL | REED
These stick shades are made from hand for a warm, natural look. Get a glimpse of The Lux Difference in the photo. But once you touch and feel our reed shades, you'll know our quality is the real deal. 
CRAFTSMANSHIP
These beautiful stick shades are handcrafted using traditional, labor intensive manufacturing techniques and the finest materials.  The sticks are washed and individually stained, so they are a true work of art.
Click here to watch the making of a Stick Lamp Shade