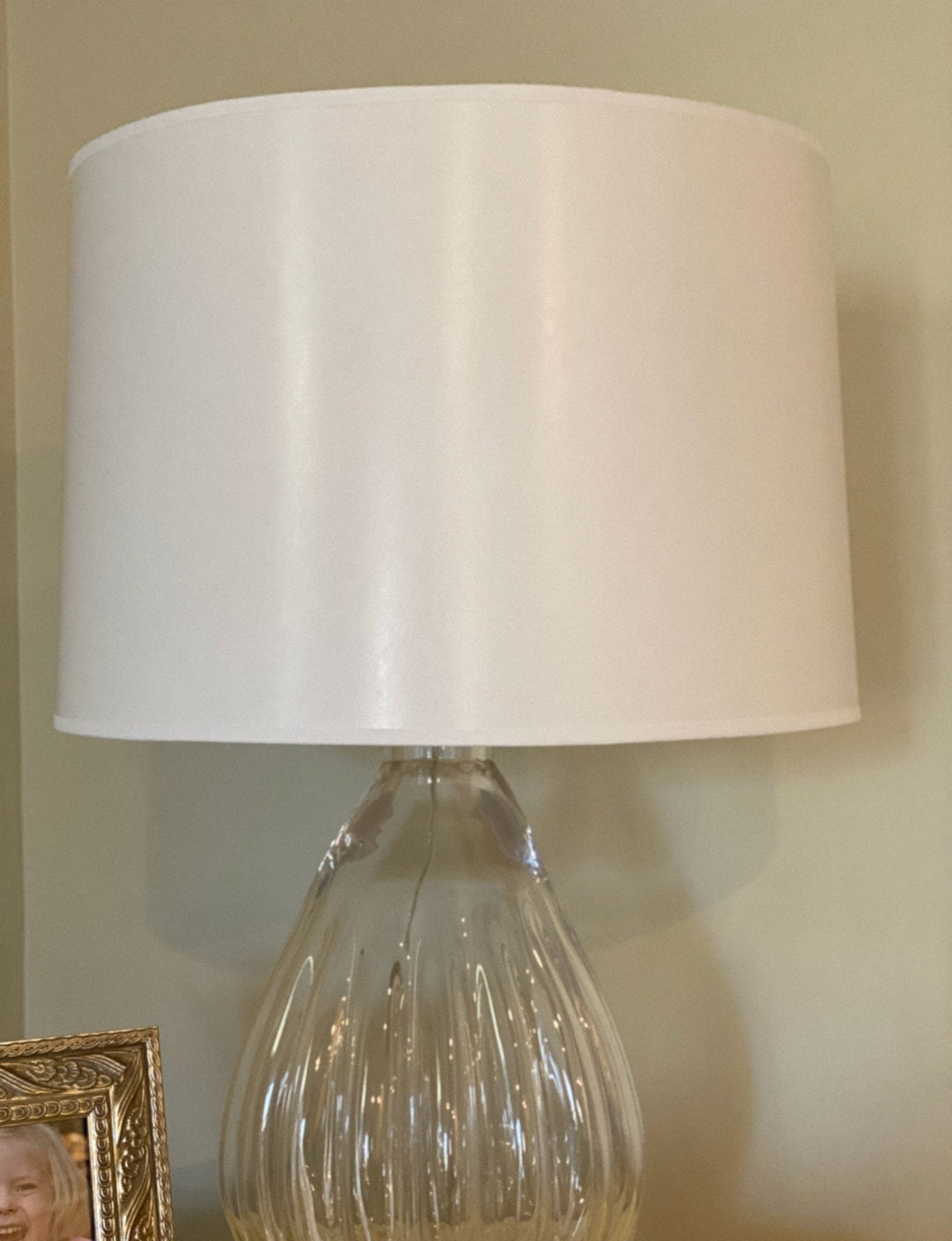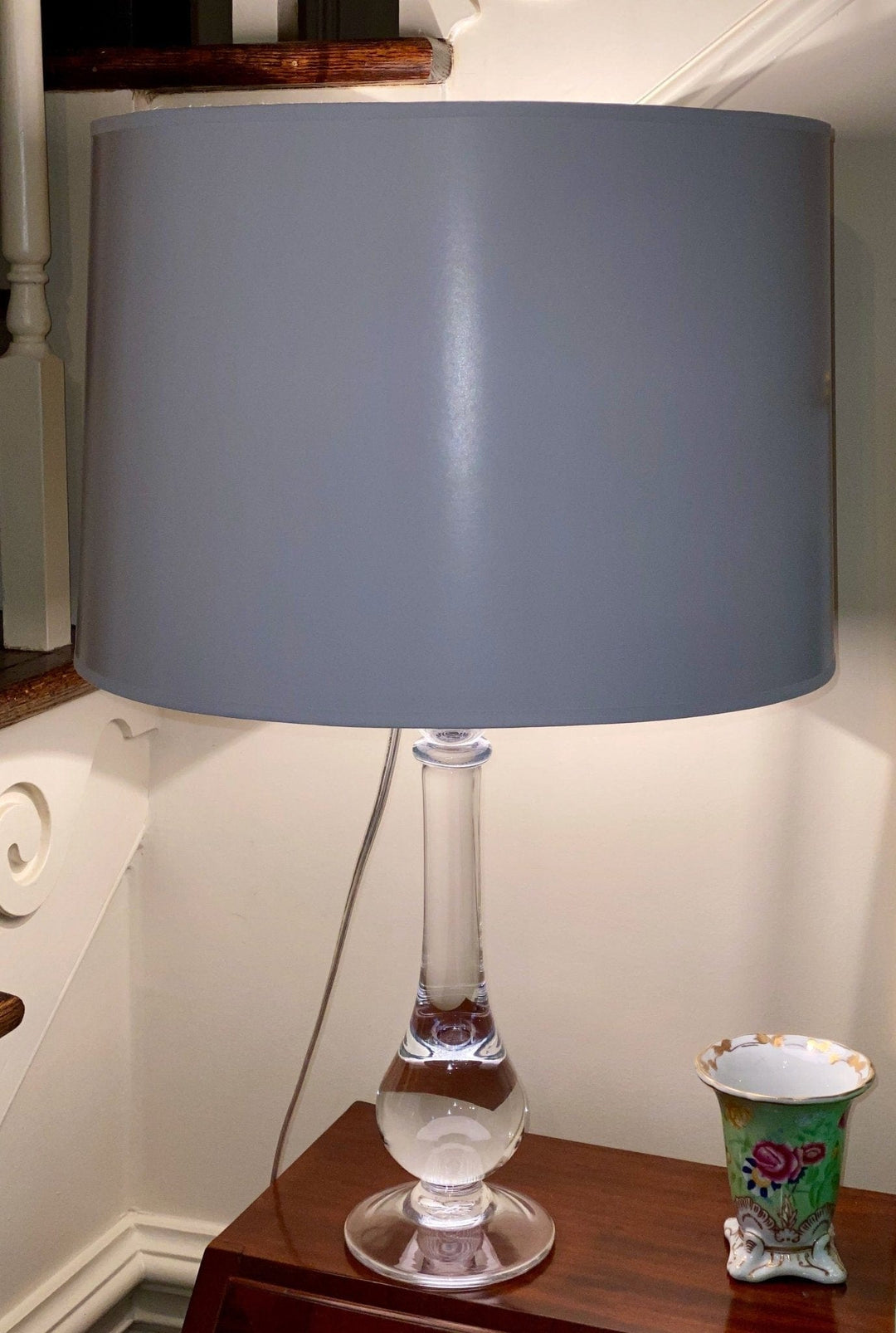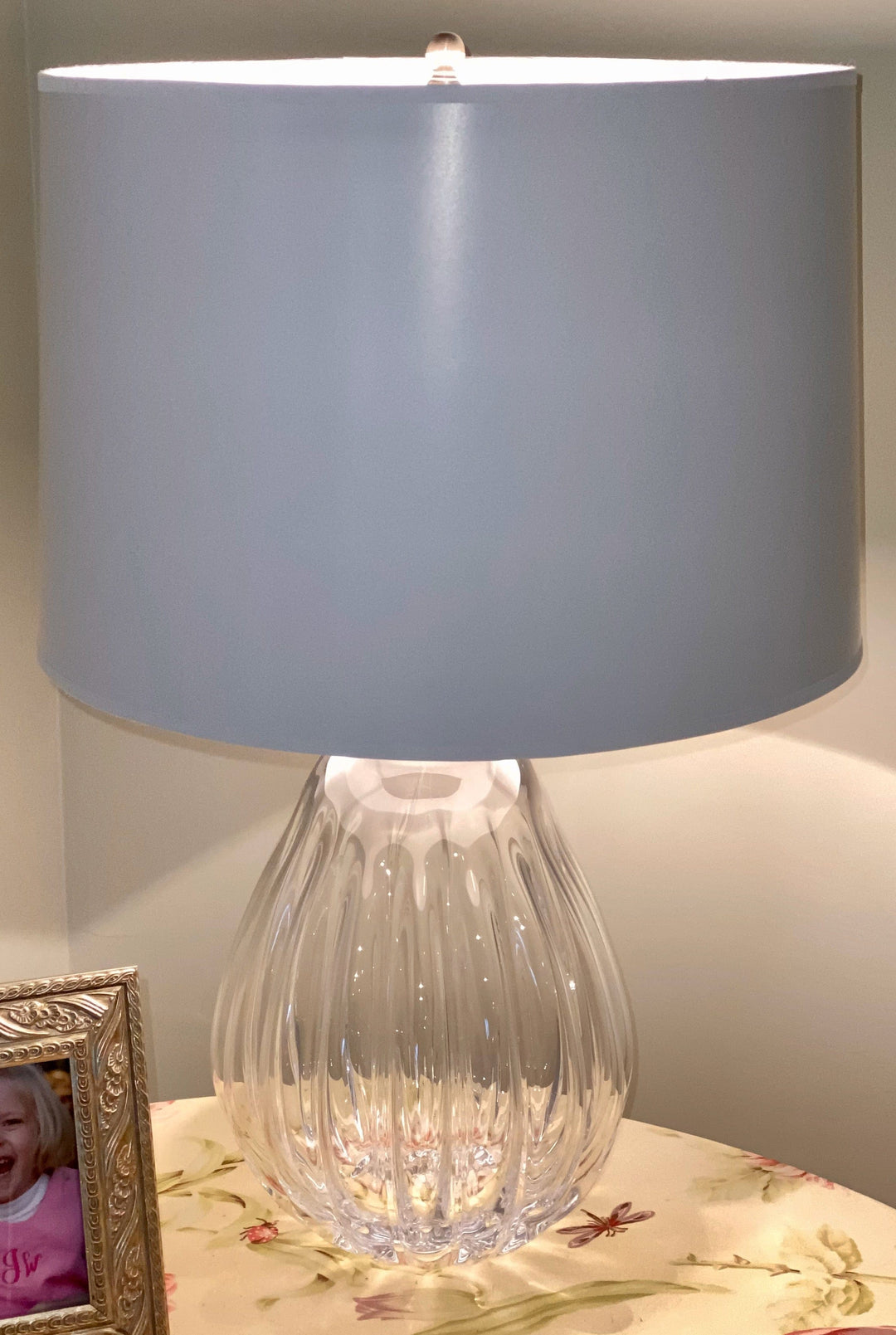 Enhance your living space with the timeless elegance of our Opaque White Paper Drum Hard-Back Lamp Shades. Crafted with careful consideration of our exacting standards, this white lamp shade exudes a natural charm.

COMPLETE DIMENSIONS | DRUM
13" top x 14" bottom x 10" slant
15" top x 16" bottom x 11" slant
16" top x 18" bottom x 12" slant
STYLE | DRUM   
Note that sizes provided are the bottom/base dimension. 
FABRIC | PAPER
Style, paper, and finishing combine to make all the difference in a lampshade. These Lux Fine Lampshades are made with opaque white paper, blending sophistication and functionality. The carefully selected material of this white lamp shade adds a touch of elegance to lighting fixtures and creates a mesmerizing play of light and shadow. Designed to captivate, Lux Fine Lampshades embody the essence of luxurious decor aesthetics. Get a glimpse of The Lux Difference in the photo.
CRAFTSMANSHIP
Lux Lampshades are handcrafted using traditional, labor-intensive manufacturing techniques and the finest materials. Our skilled team shapes and assembles each white lamp shade with precision, ensuring exceptional attention to detail and a product of enduring beauty. These shades have brass spiders with a 1/2" drop, meticulously designed to provide a secure, seamless fit on your lamp. Elevate your lighting experience with this white lamp shade that only Lux Lampshades can deliver.