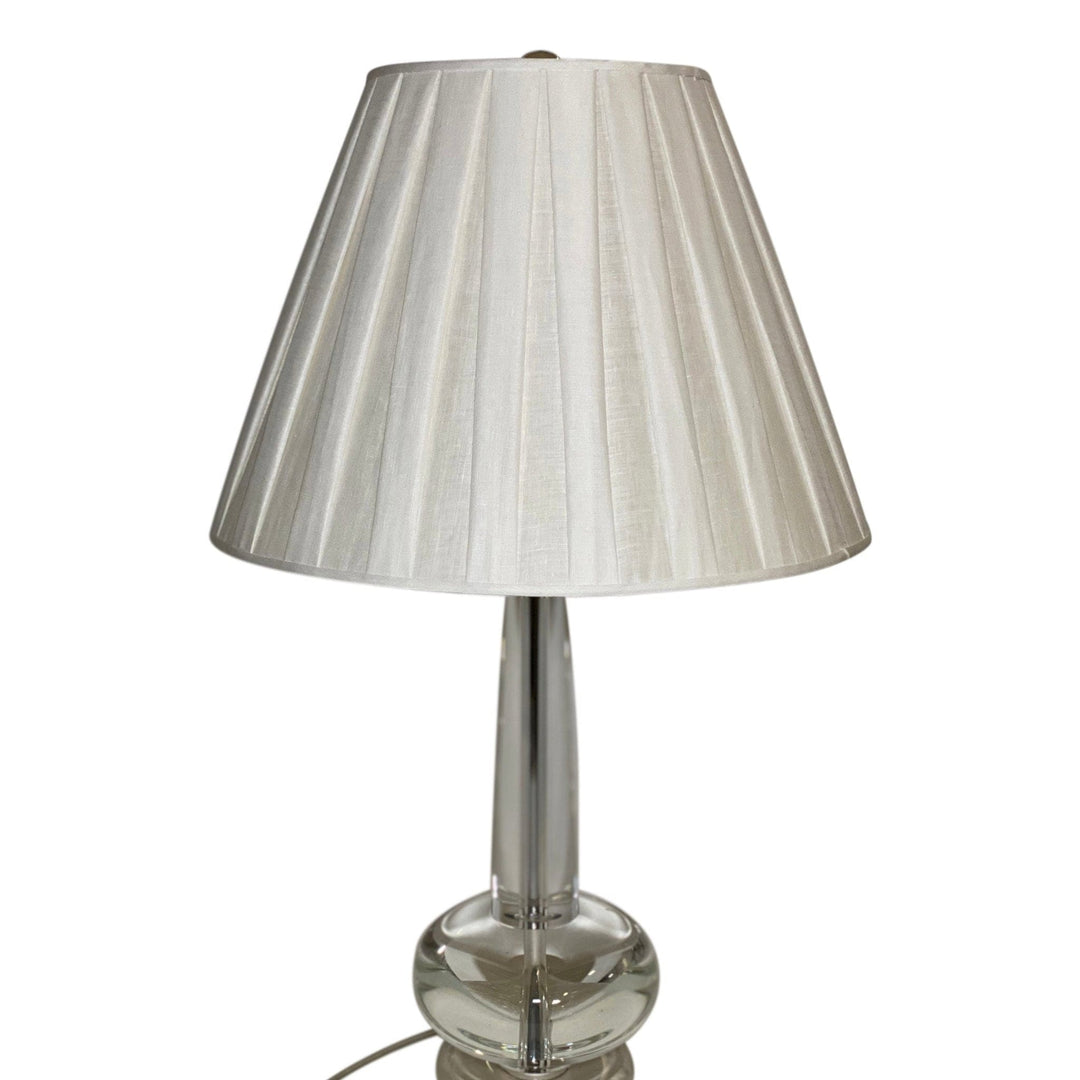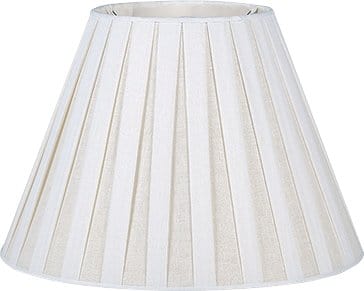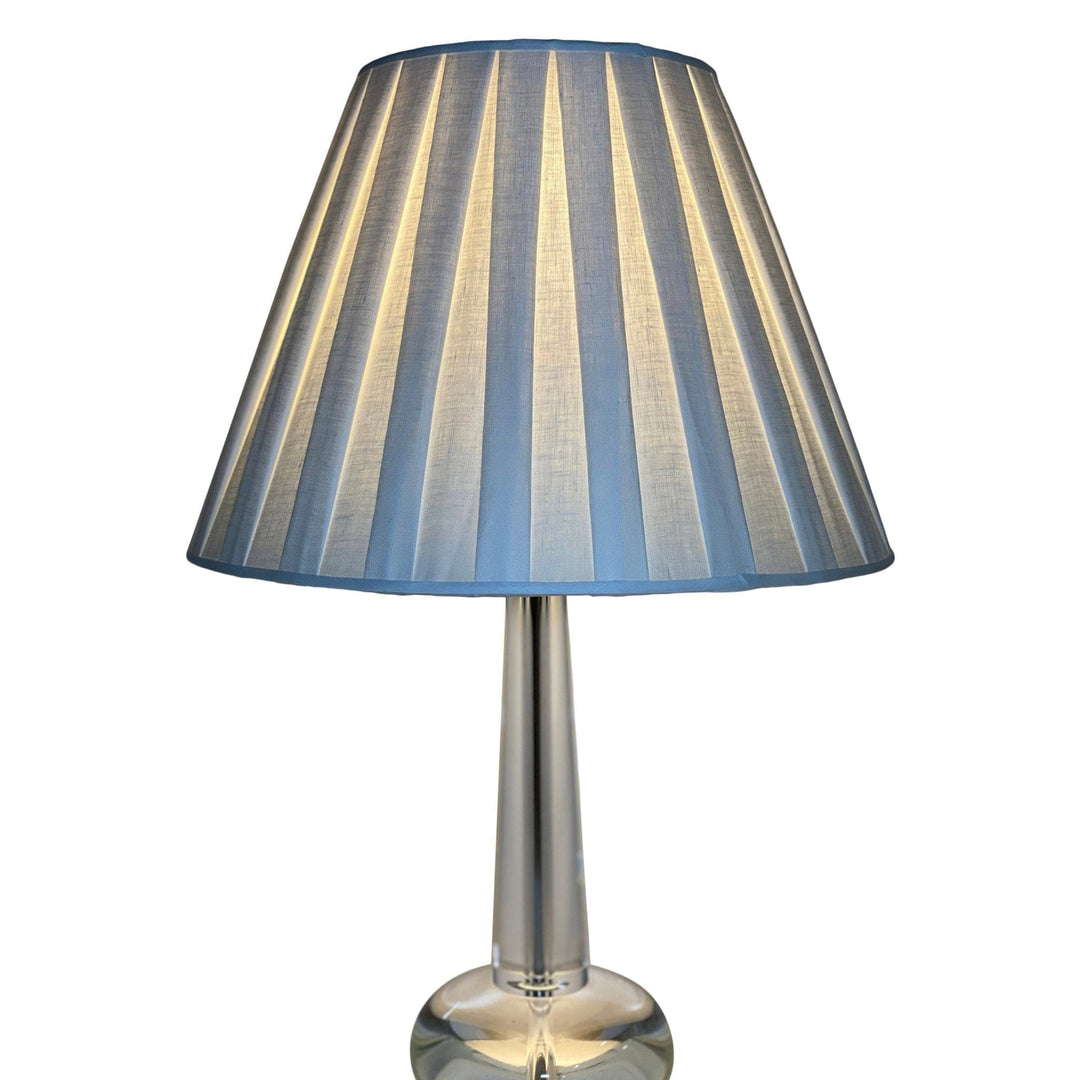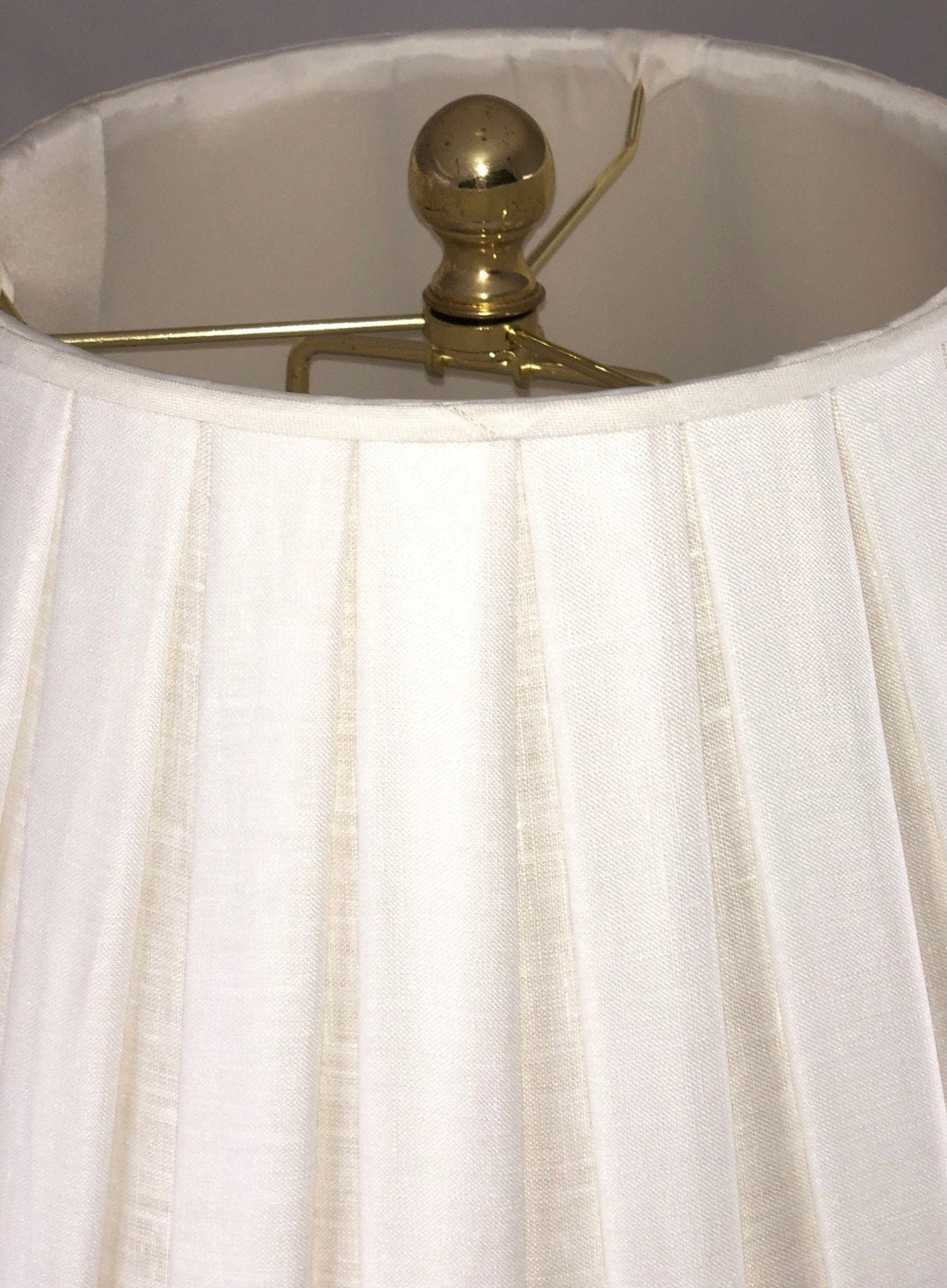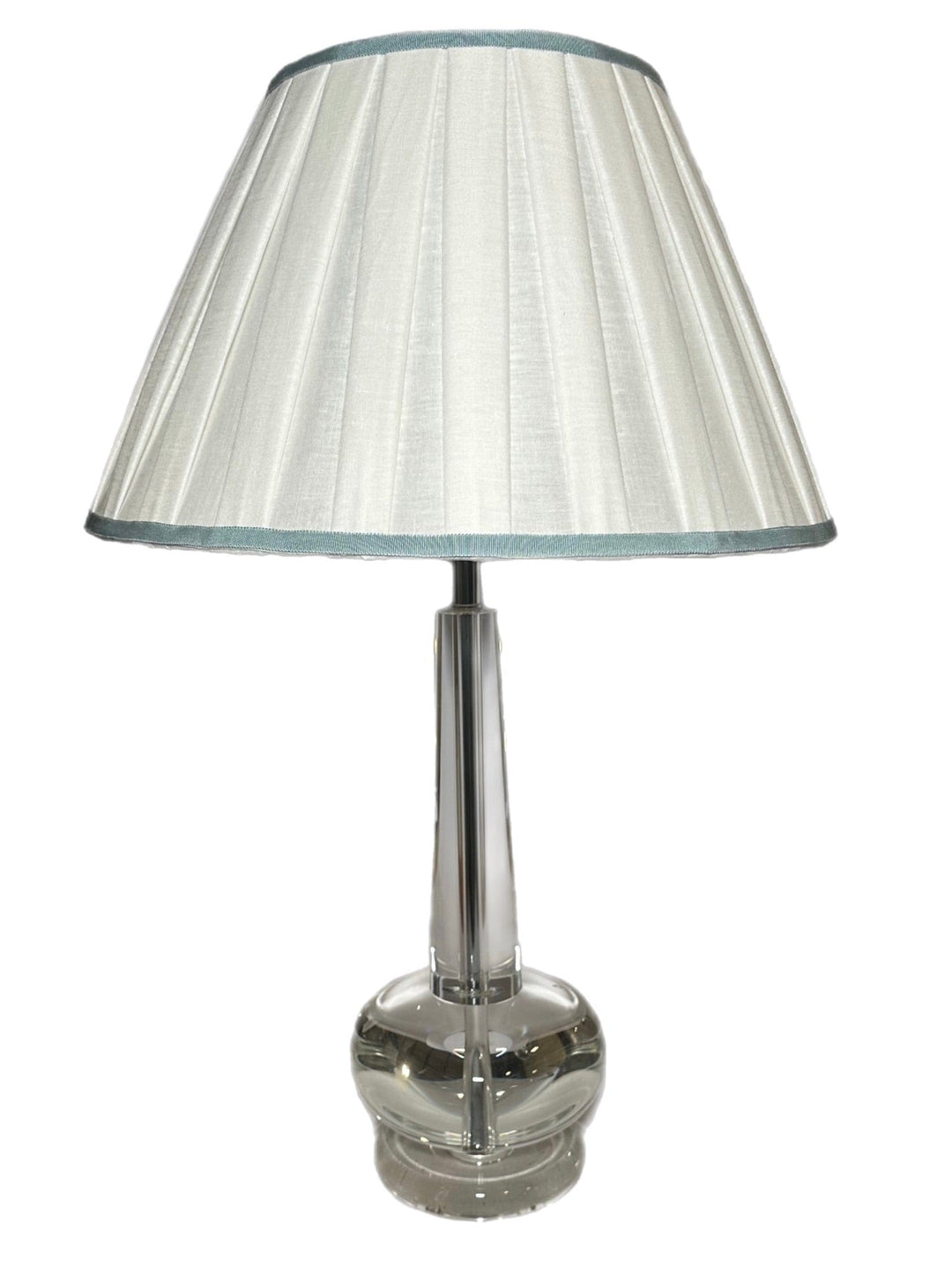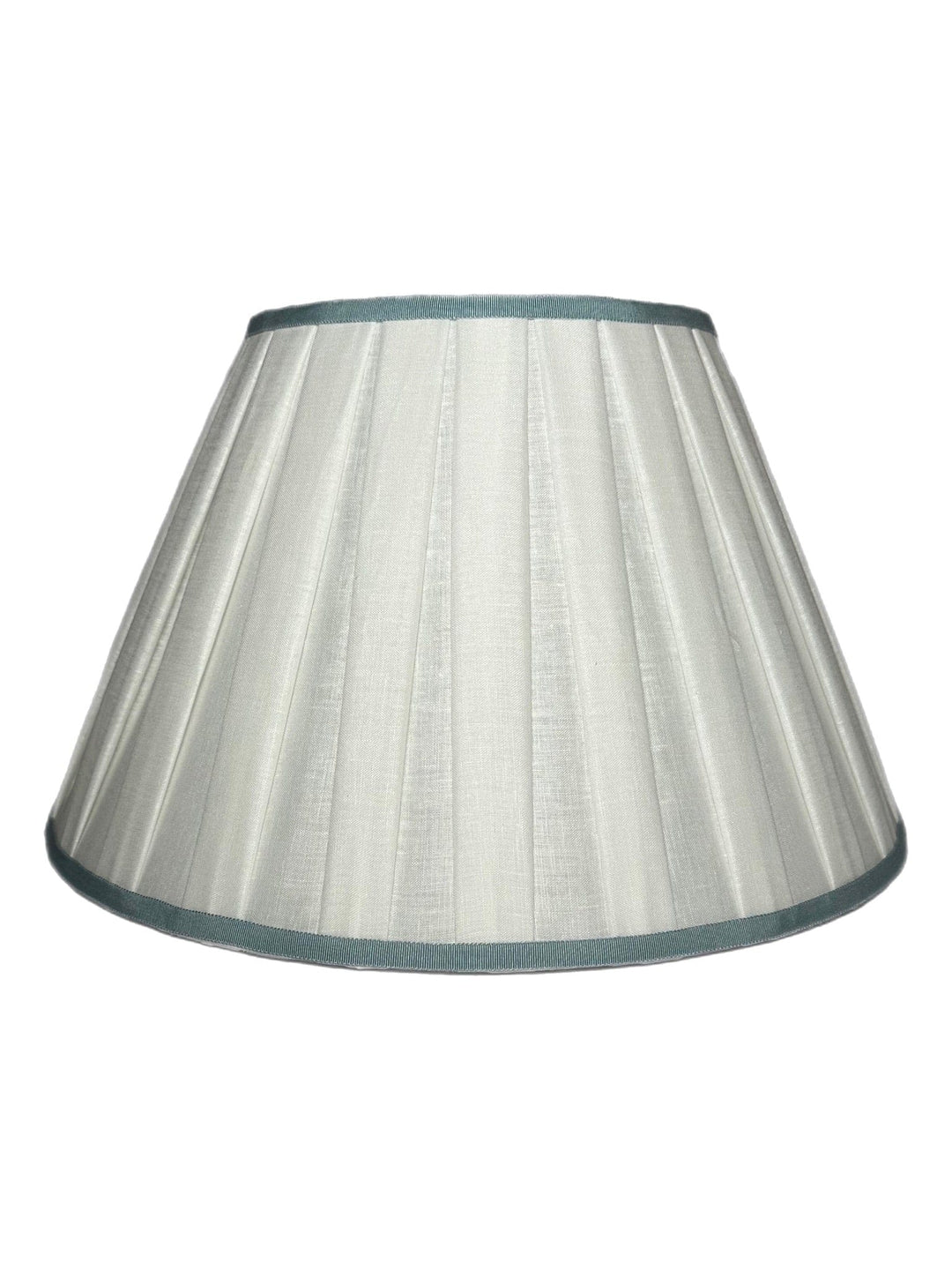 COMPLETE DIMENSIONS
9" top x 18" bottom x 13" slant
Treasure Hunt Collection Code: B05V652PCN1Z - Apply this code at checkout, when shopping the Treasure hunt collection to unlock your savings ranging from 10% - 75%.
STYLE | BOX PLEAT   
Note that sizes provided are the bottom/base dimension. The distance between pleats is approximately 3cm, but can slightly vary with sizes and style.
FABRIC | LINEN
An off-white linen box pleat shade with yellow interlining made to absorb the harshness of compact fluorescent bulbs. This shade is scaled to fit the Bunny Williams Home Bandit Lamp, Brush Stoke Lamp, Chicken Feather Lamp, Crackle Lacquer Lamp, Hyacinth Lamp, Lemon Leaf Lamp, Marbleized Lamp, Oz Lamp, Pheasant Feather Lamp, Saffron Lamp, Sanskrit Lamp, Spatter Lamp, Stumped Lamp, Tapas Lamp, Verdi lamp and Zebra Lamp.
CRAFTSMANSHIP | PLEATS
Lux Lampshades are handcrafted using traditional, labor intensive manufacturing techniques using fine fabrics, 11 gauge copper fittings, sturdy backings and the fullest pleats possible. Each pleat is meticulously folded for optimal contrast. All shades are self-trimmed with applied ¼" bands, top and bottom.
COMPLETE DIMENSIONS
9" top x 18" bottom x 13" slant