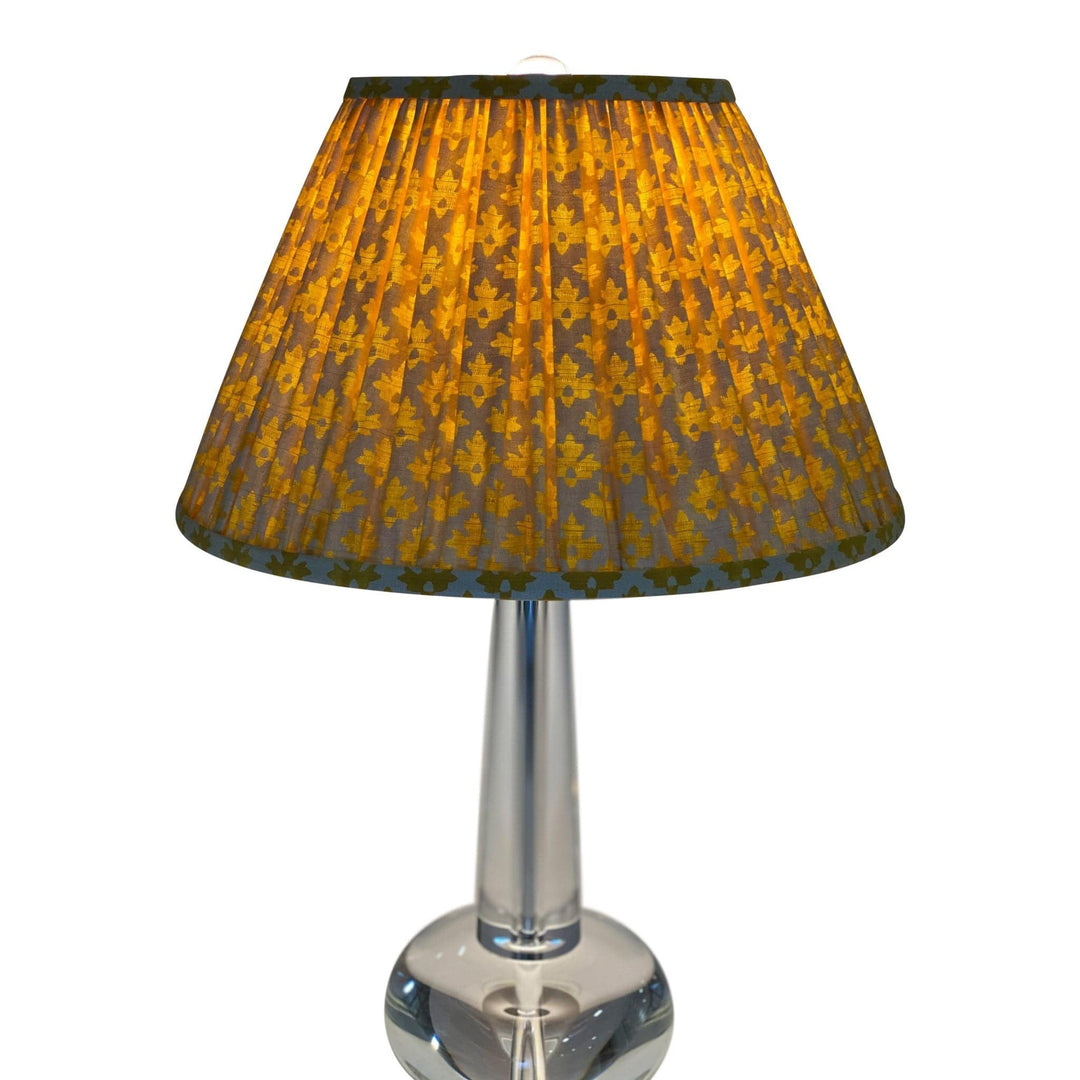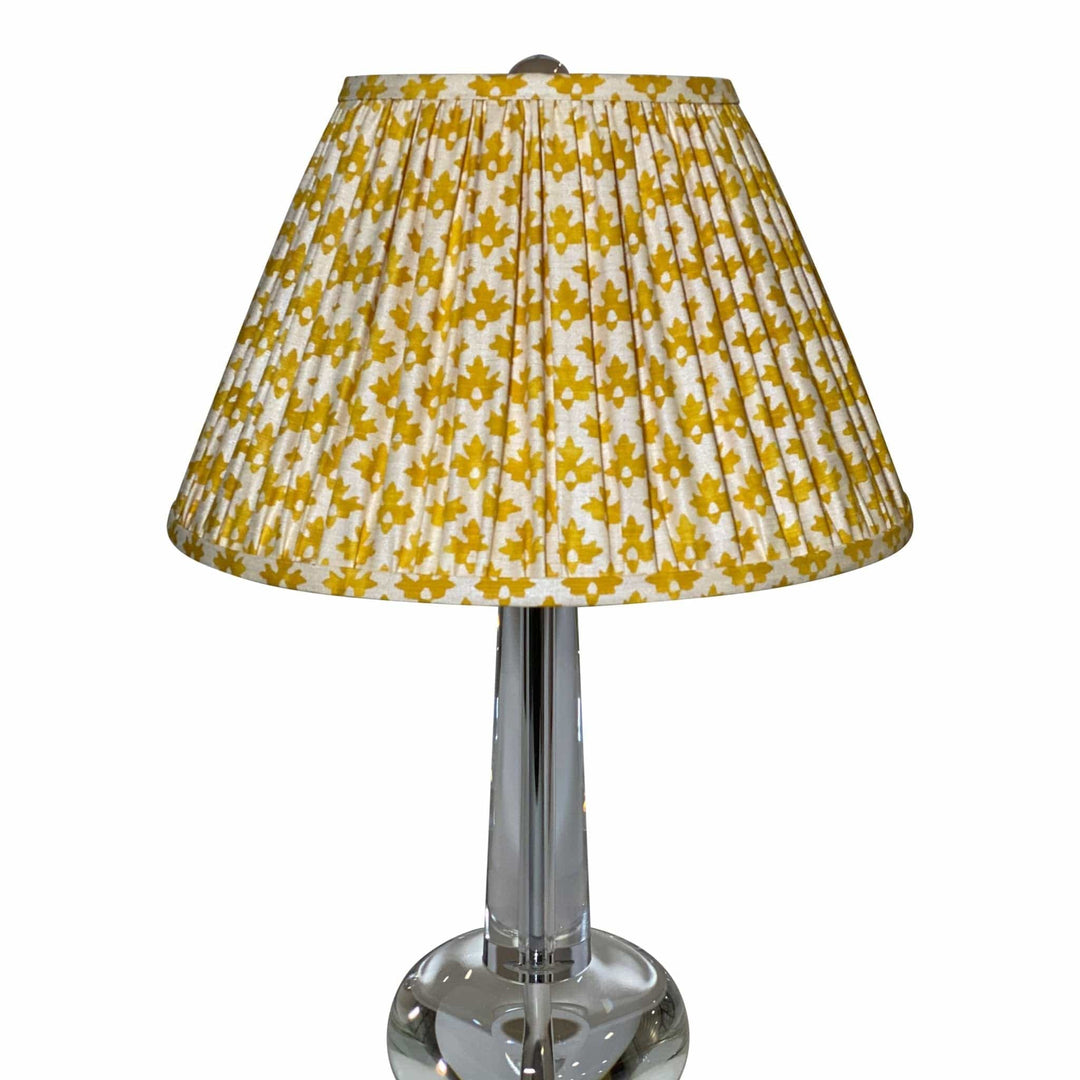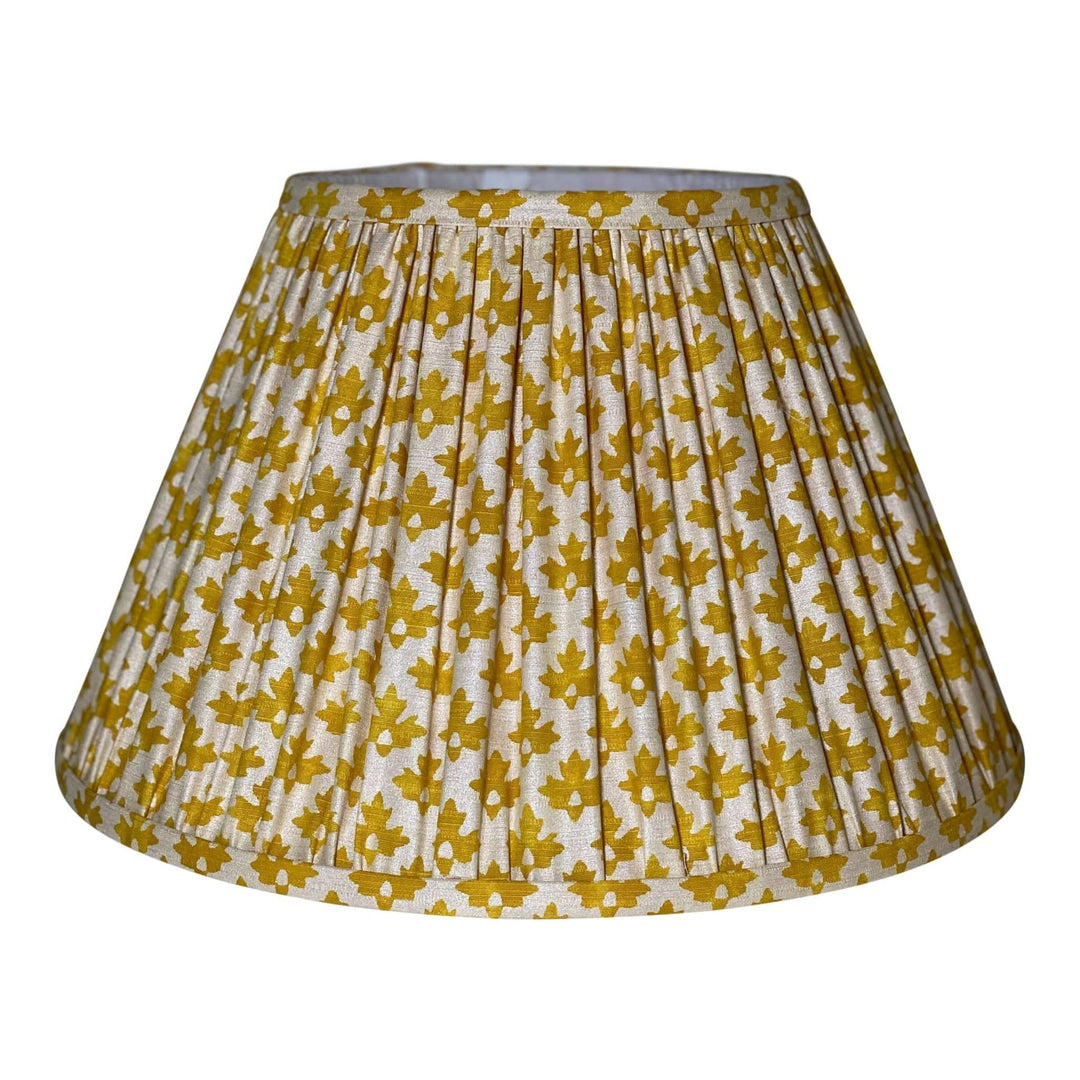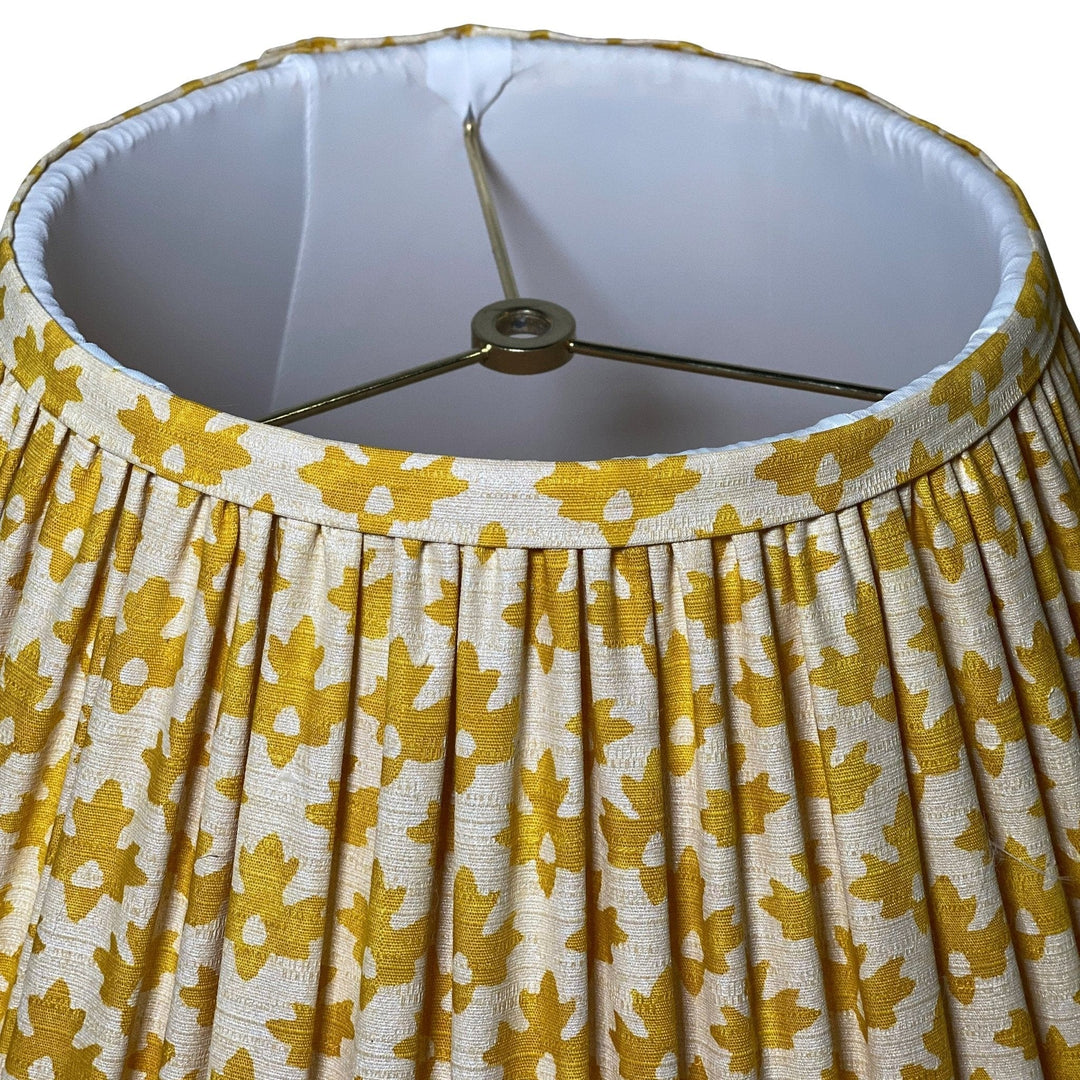 Size Information

Additional Information
COMPLETE DIMENSIONS | EMPIRE
8" top x 16" bottom x 10" slant; brass spider 1/2" drop
9" top x 18" bottom x 13" slant; brass spider 1/2" drop
STYLE | GATHERED
Note that sizes provided are the bottom/base dimension. These stunning softback shades have brass spider fittings  and they are sure to change the look and feel of any room.
Product Description for Vervain Rocollo Jonquil Fabric (Vervain Fabric)
Collection: Vervain Fall 2017 Phoenician

Width: 54.0 in
Content: 100% Cotton
Horizontal Repeat: 13.5 in
Vertical Repeat: 13.5 in
Usage: Bedding Drapery
Design Style: Leaves Print Pattern
Color: Metallic Yellow Off White
We are happy to assist you by reviewing the pattern, material, and weight to help you create your own beautiful shade.  Simply email us at: info@luxlampshades.com and tell us which fabric you are interested in reviewing.