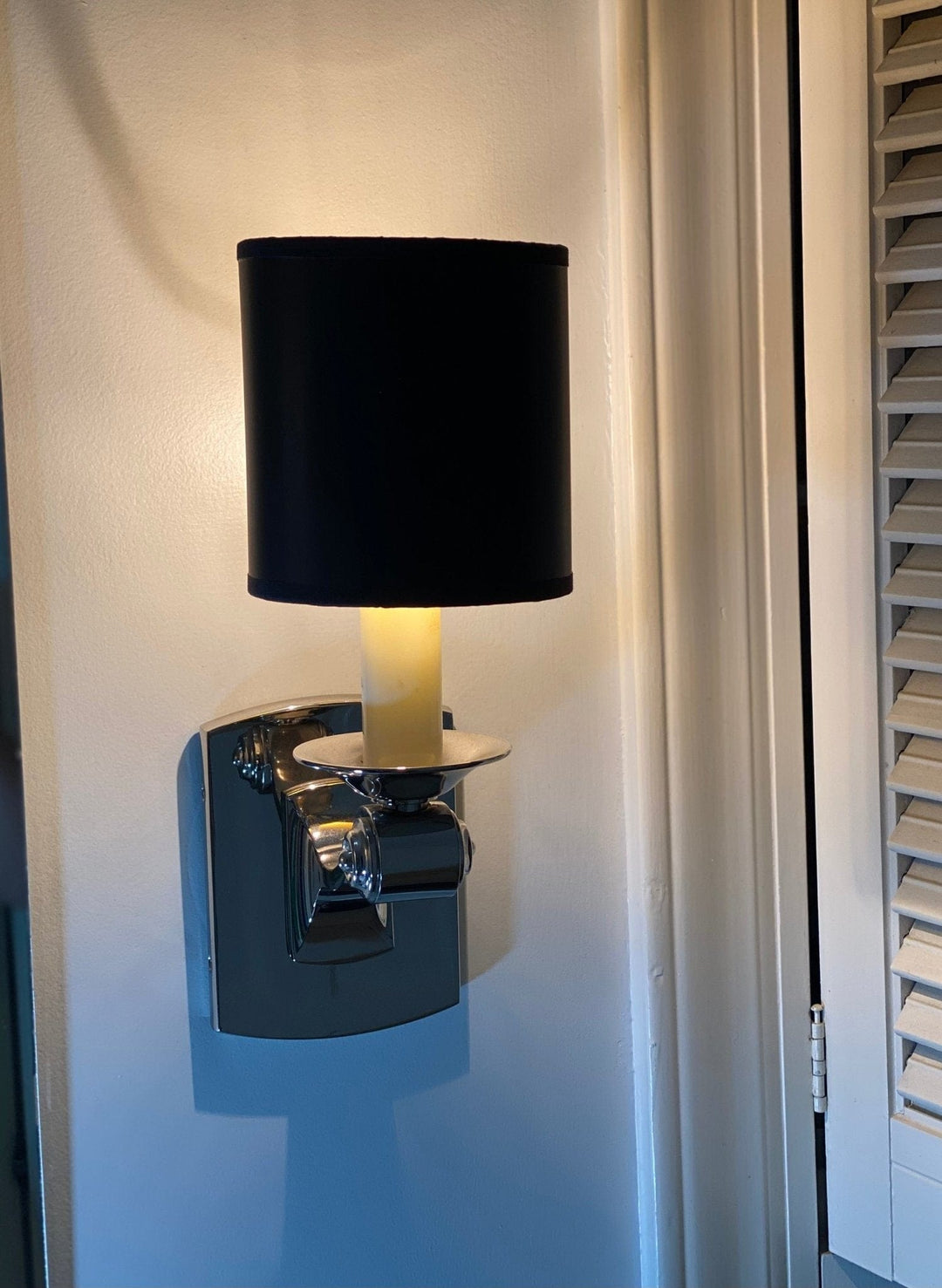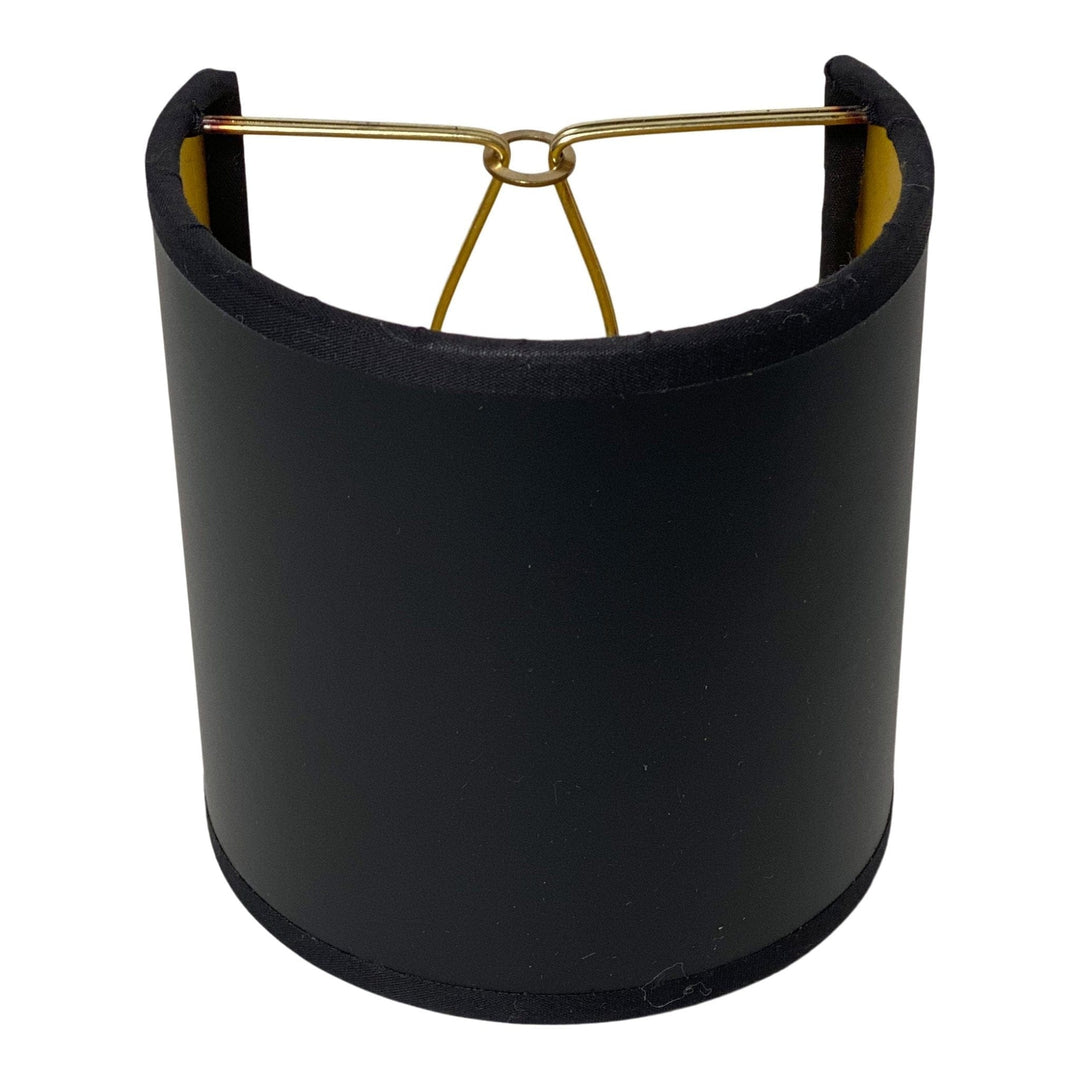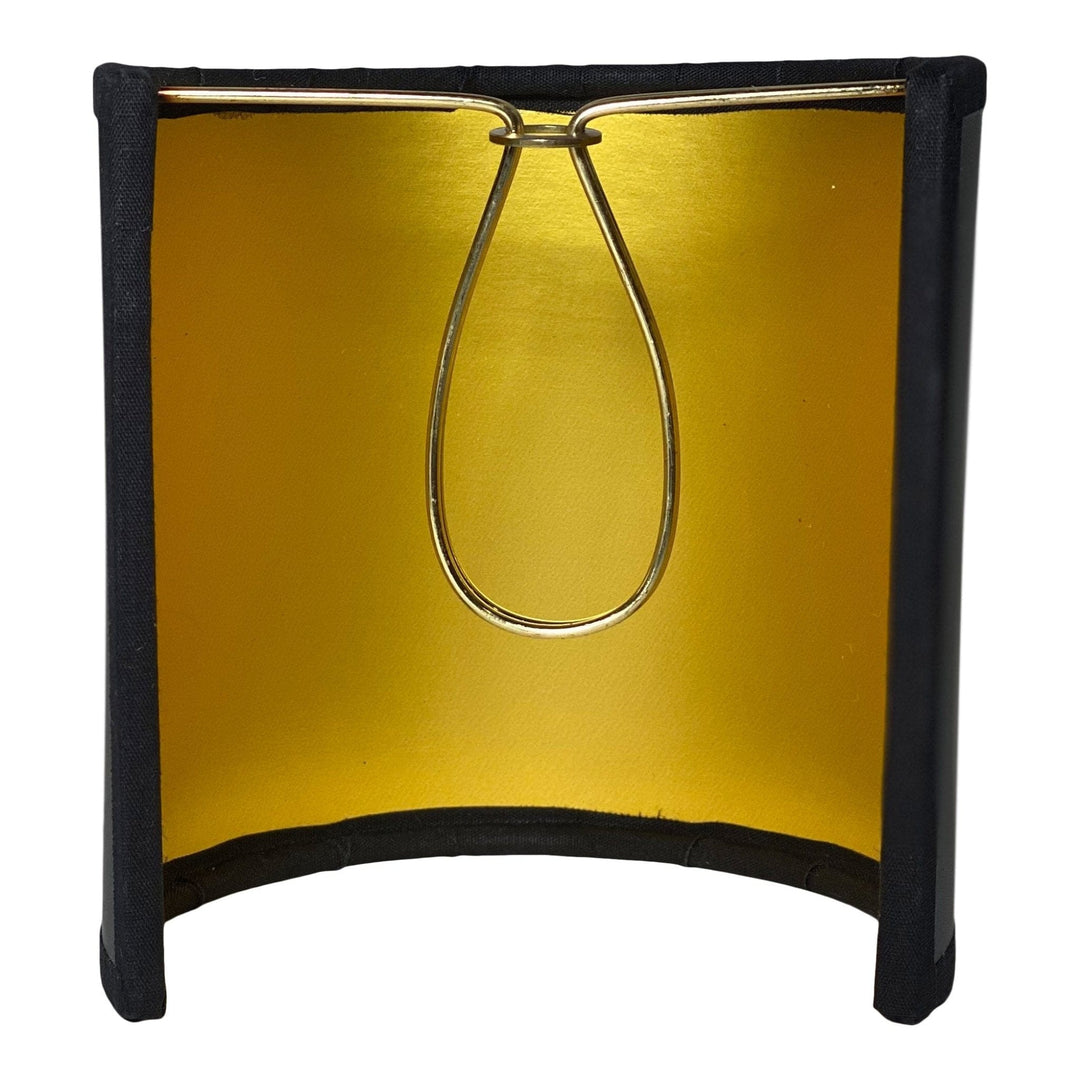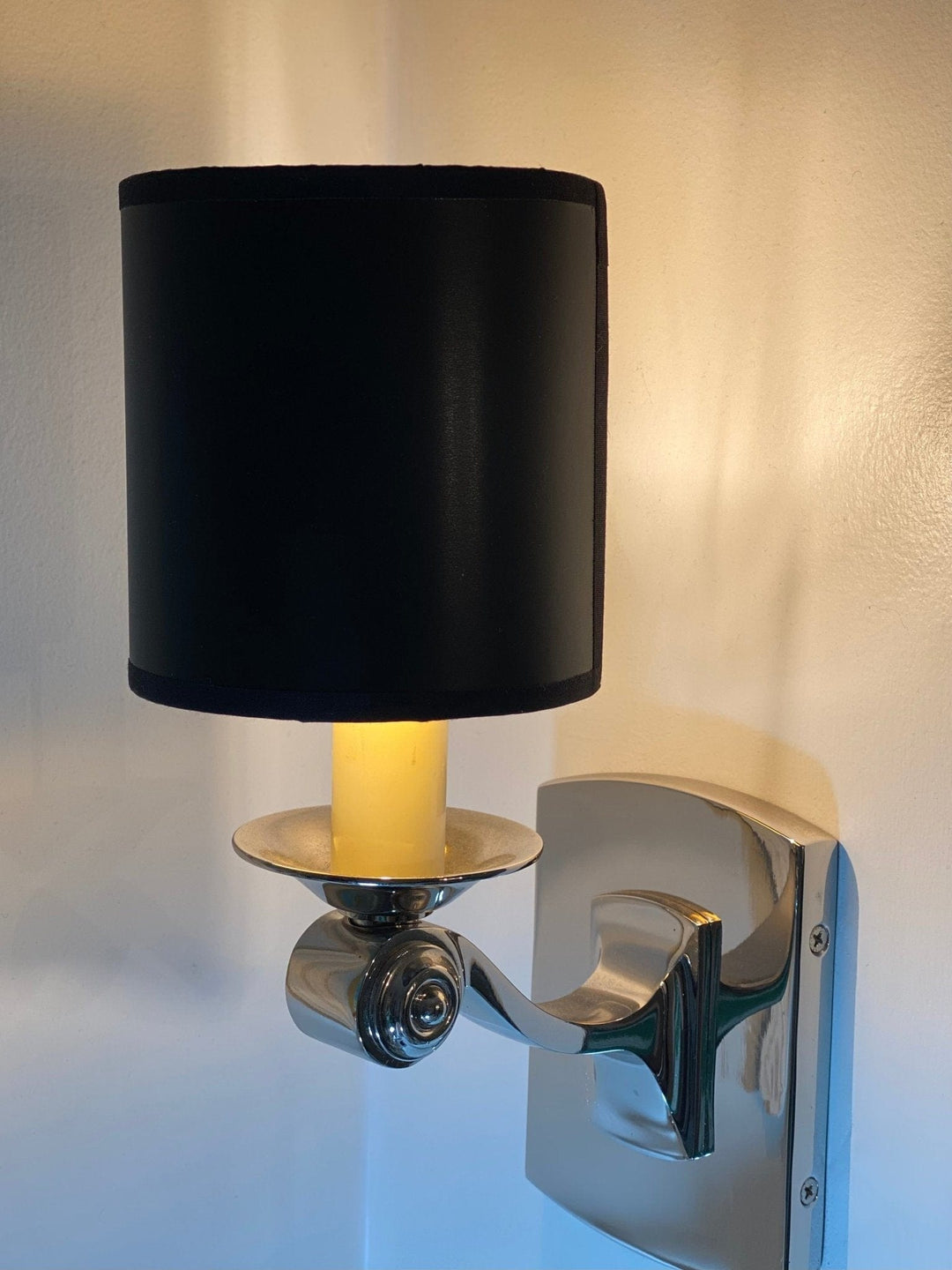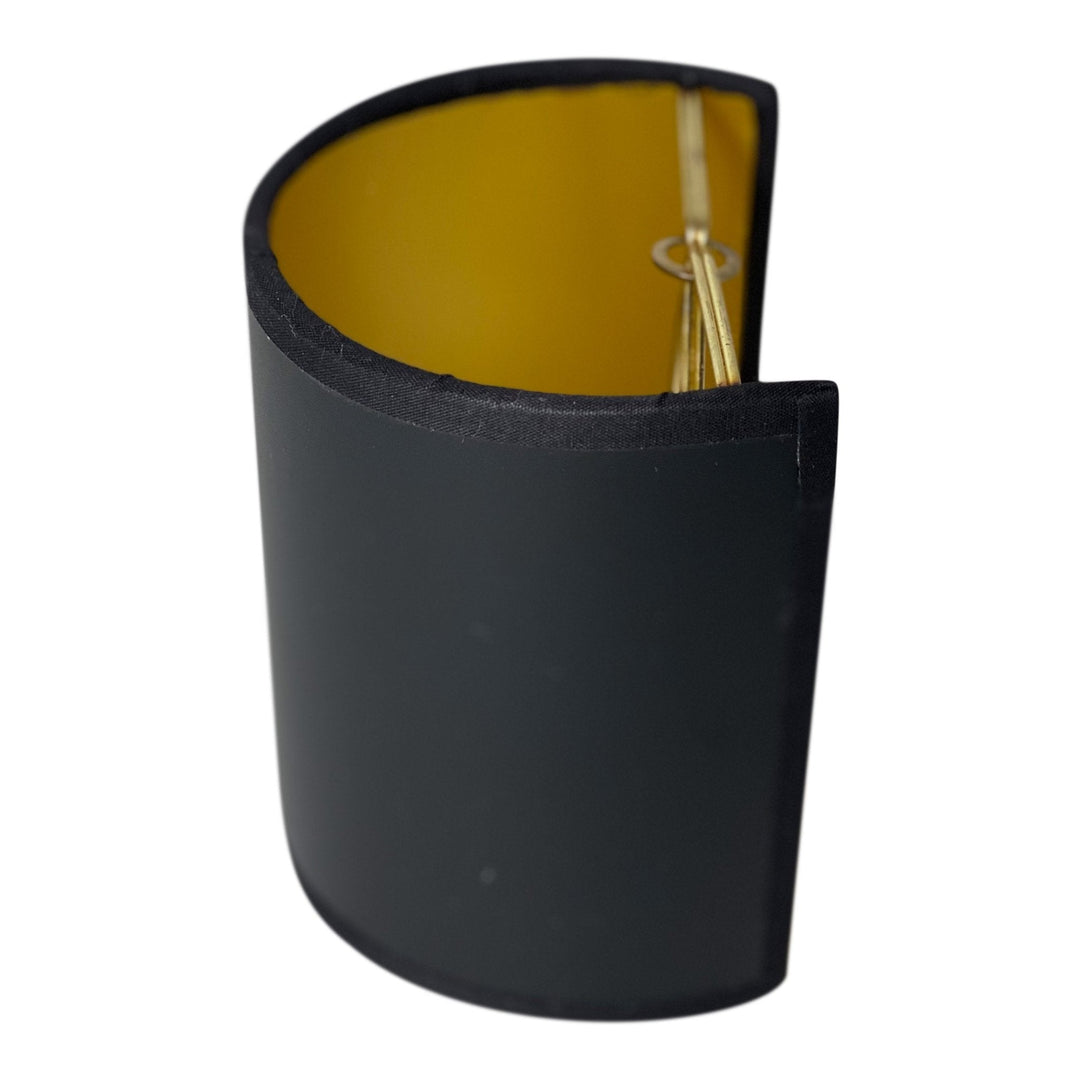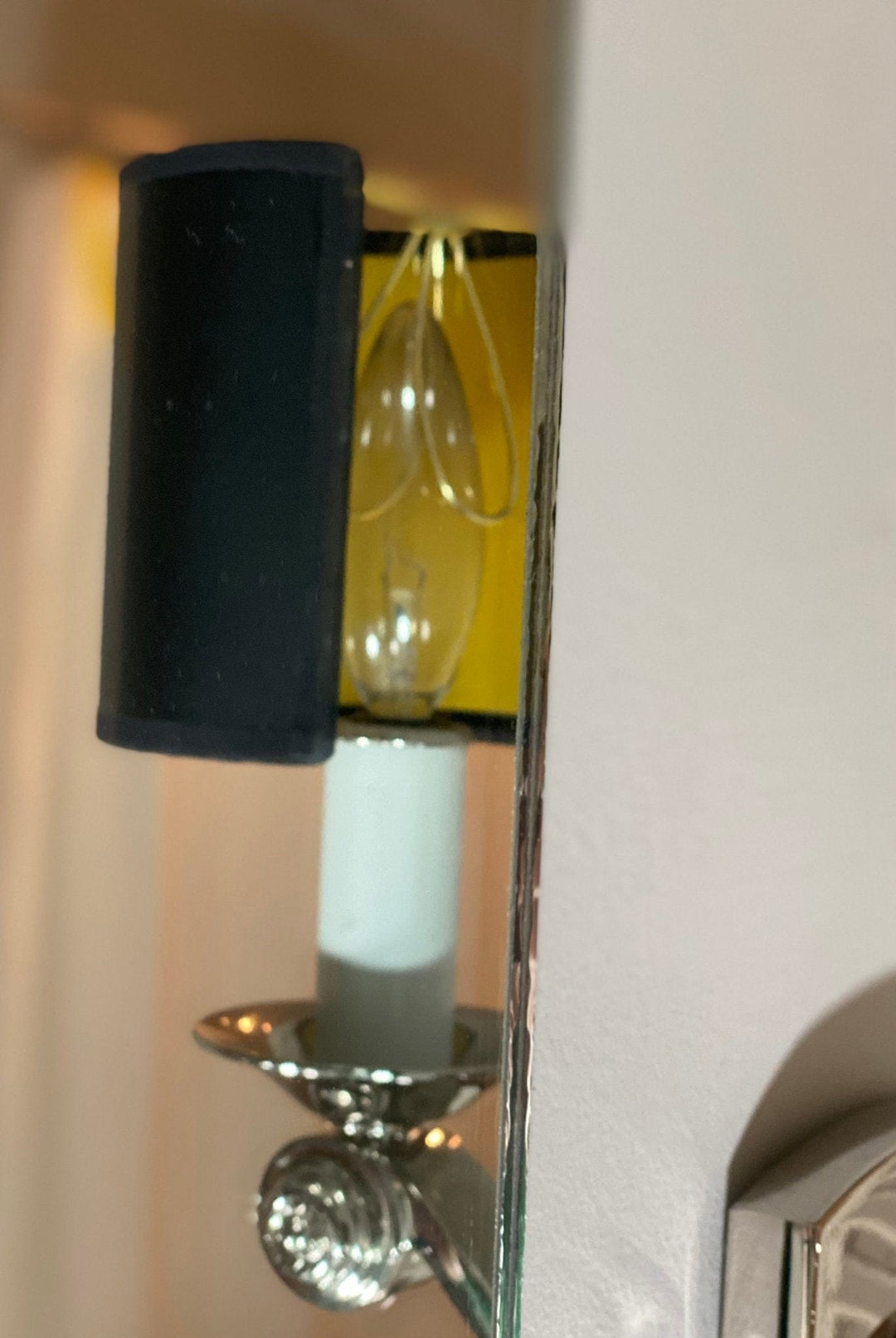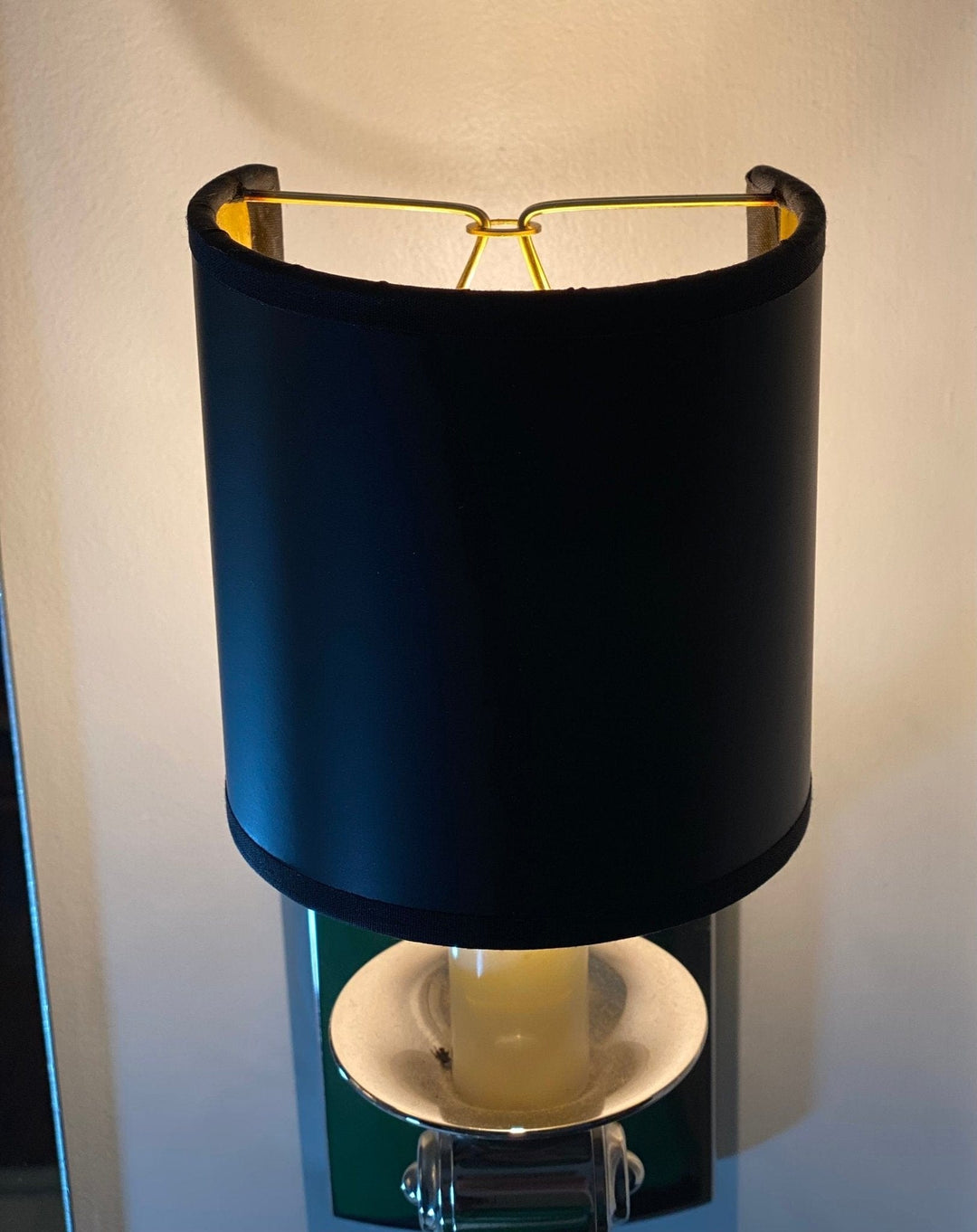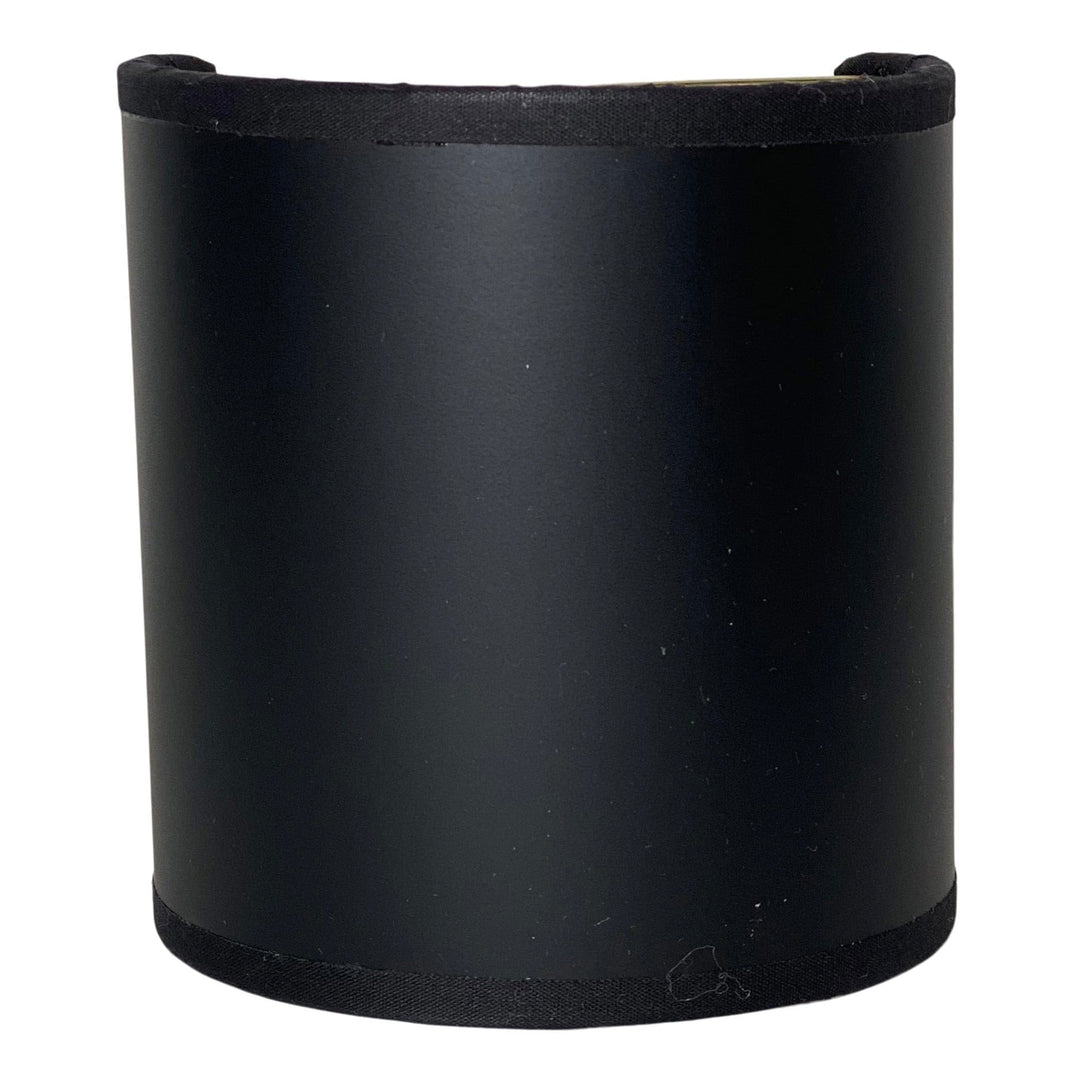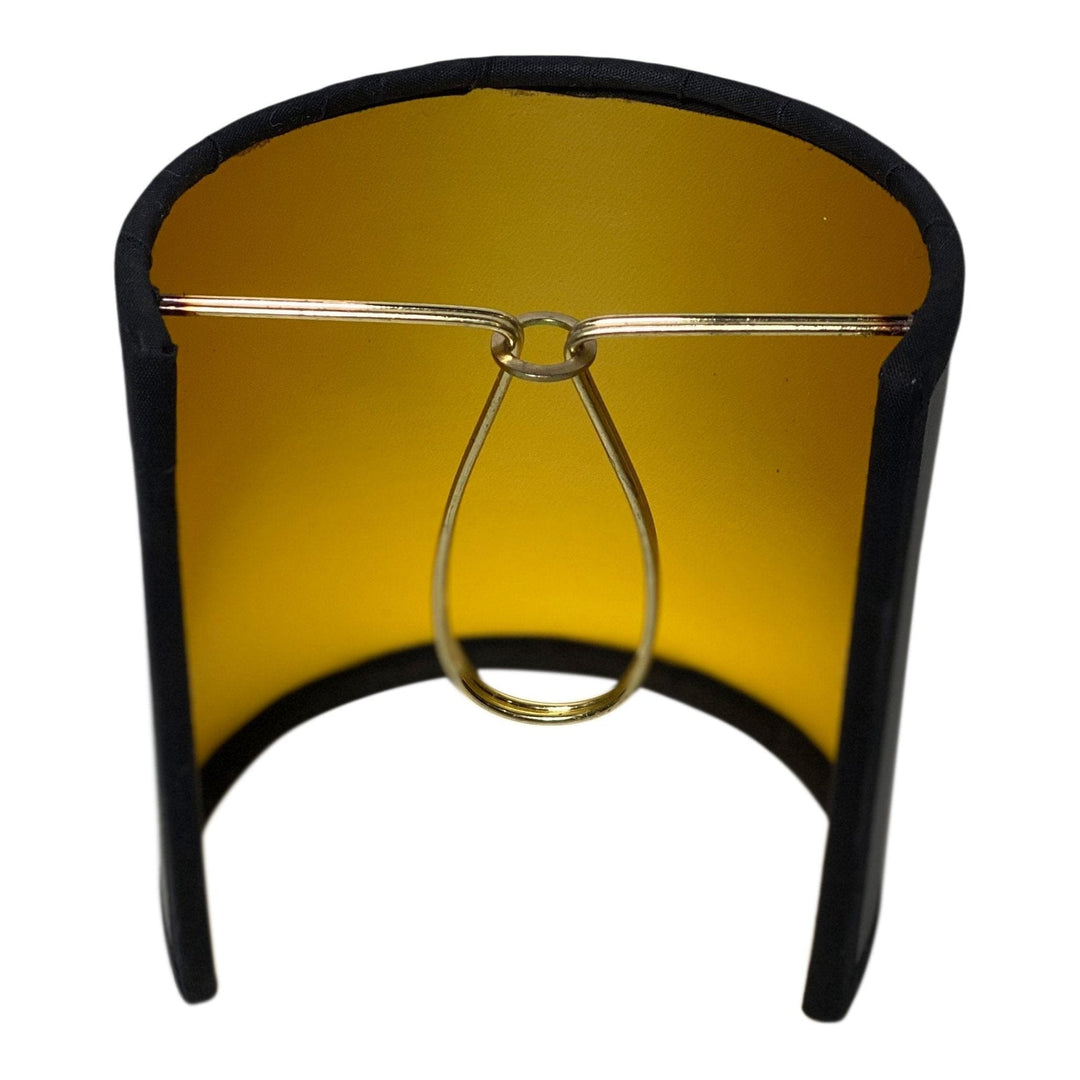 COMPLETE DIMENSIONS | SHIELD SHADE
4.25" top x 4.24" bottom x 4.5" slant

STYLE | SHIELD

Note that sizes provided are the bottom/base dimension.  These come with brass candle clips with no drop.
FABRIC | PAPER
Style, paper and finishing combine to make all the difference in a lampshade. These Lux Fine Lampshades are made with opaque black paper. Get a glimpse of The Lux Difference in the photo. 
CRAFTSMANSHIP
These black paper shades are made in the USA.