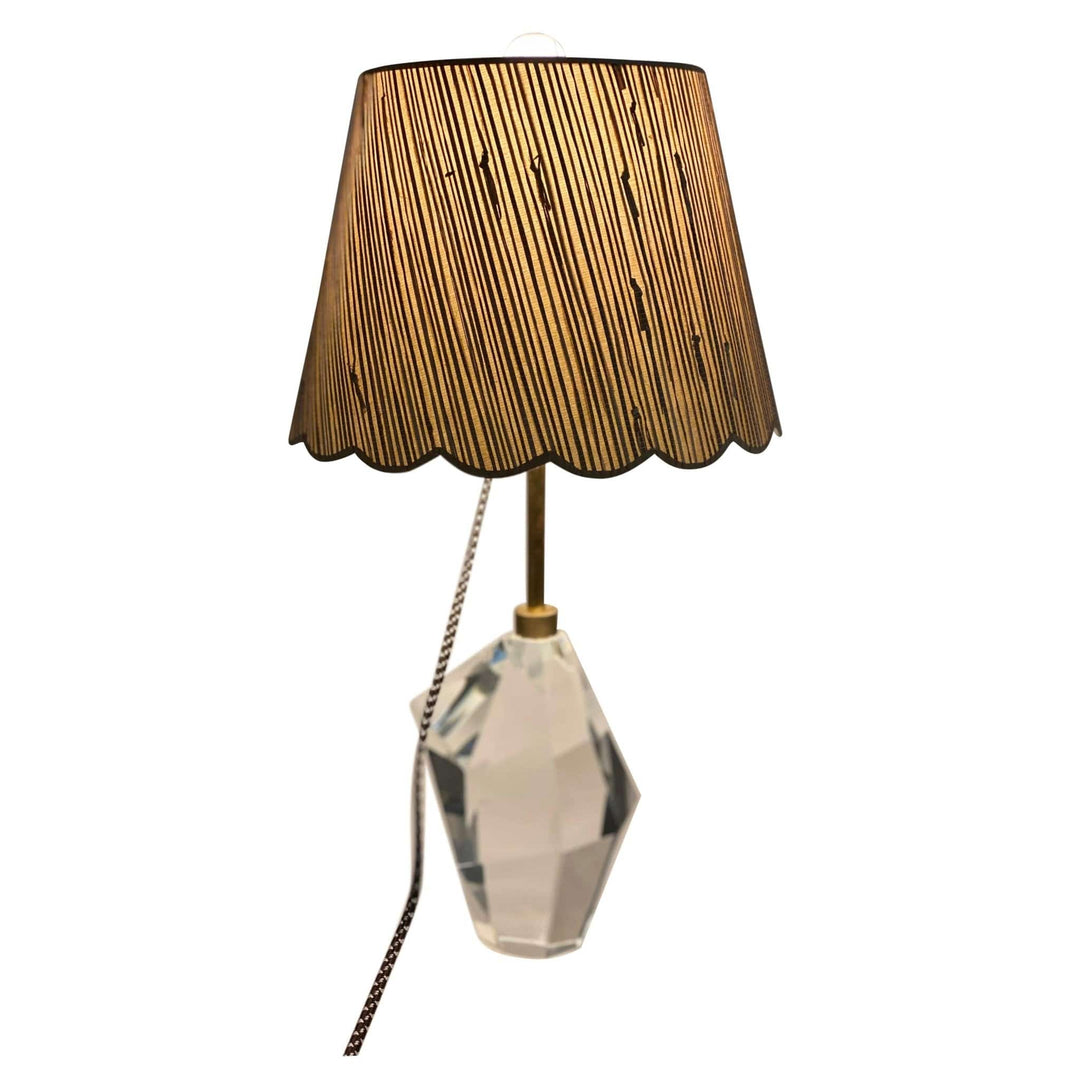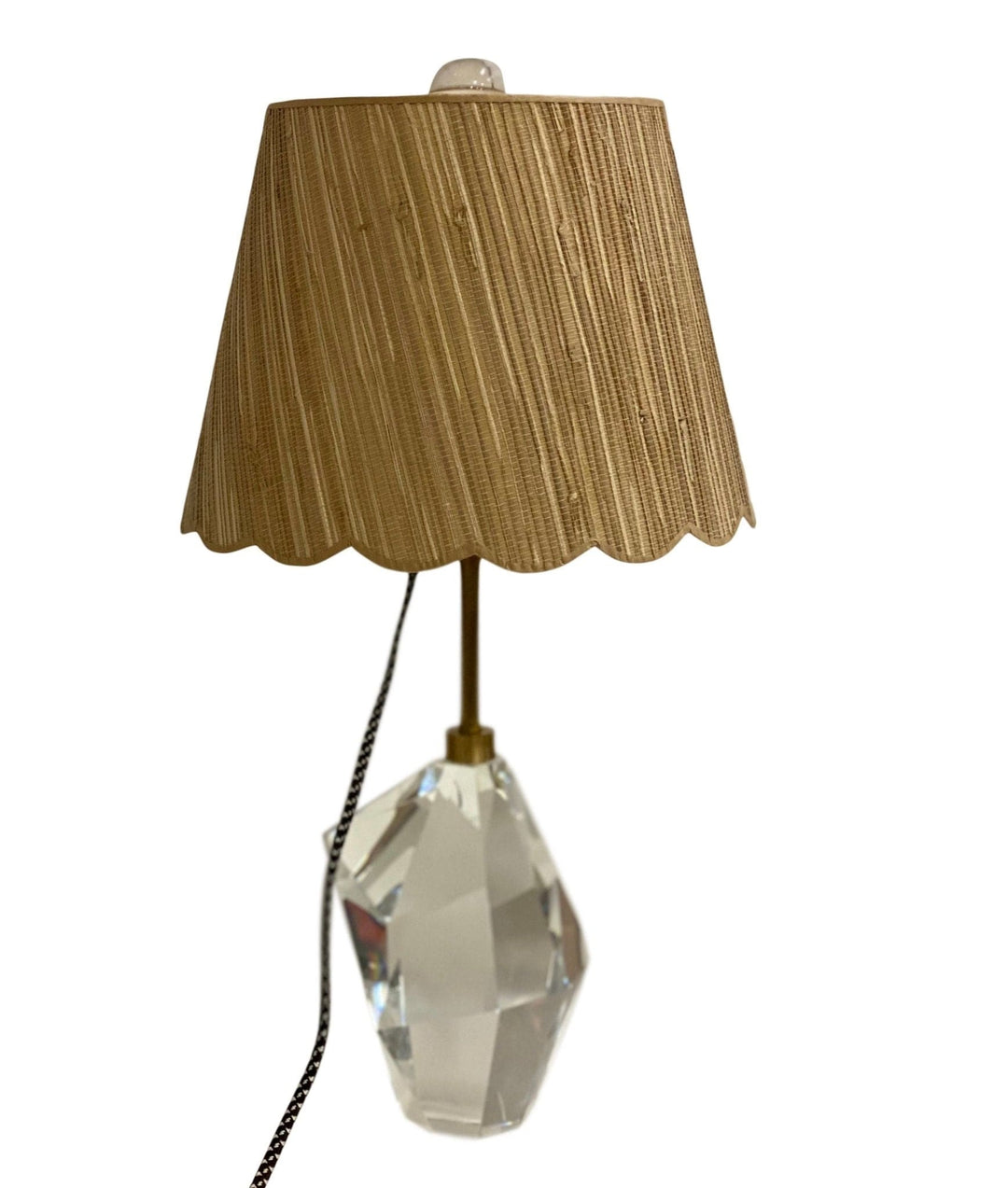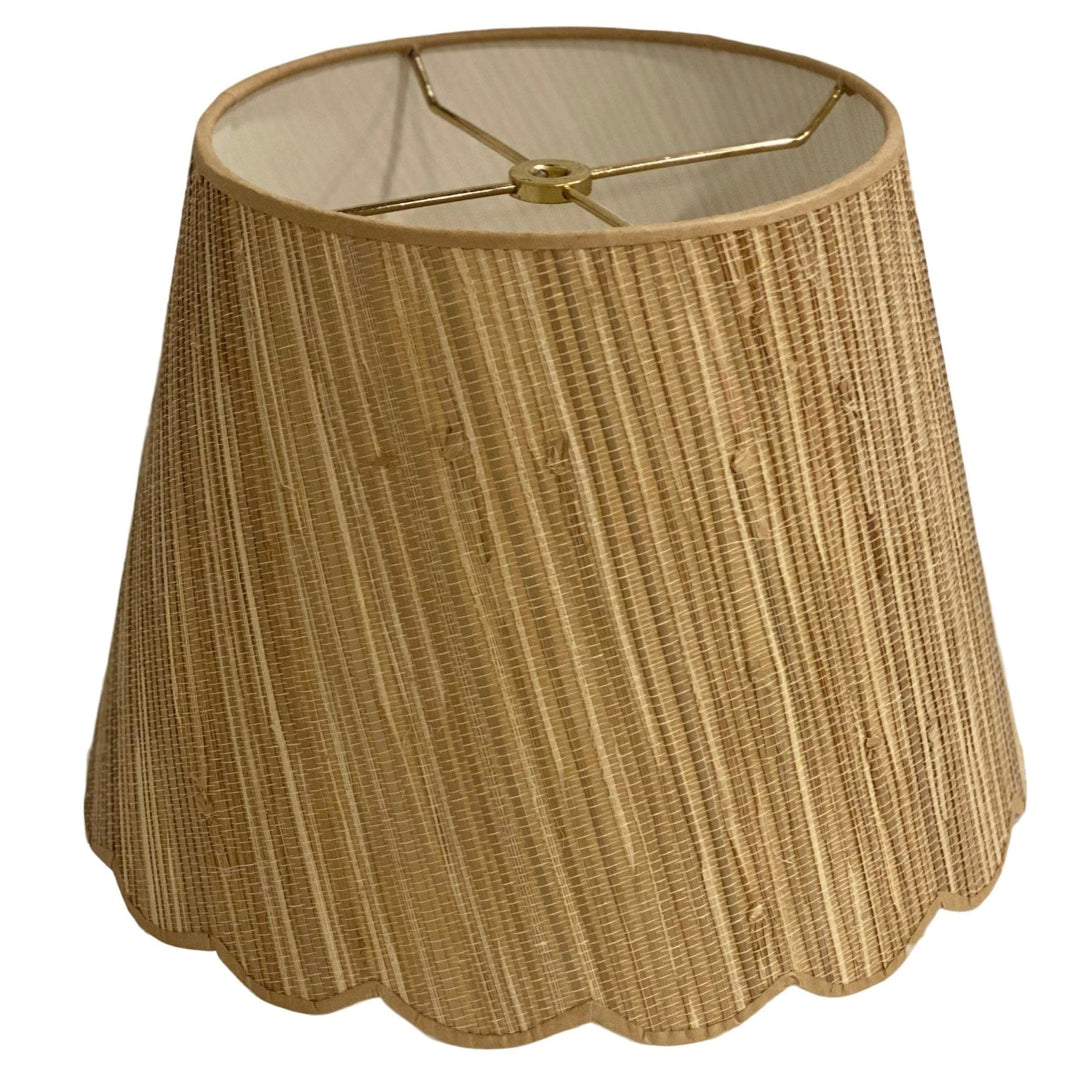 Size Information

Additional Information
COMPLETE DIMENSIONS | PEMBROKE
8" top x 12" bottom x 9" slant; brass spider 1/2" drop

9" top x 14" bottom x 10" slant; brass spider 1/2" drop
STYLE | PEMBROKE   
Note that sizes provided are the bottom/base dimension.  Each shade has 16 scallops.
FABRIC | BEIGE LINEN
Style, fabric and finishing combine to make all the difference in a lampshade. Lux Fine Lampshades are made fromthe best natural materials. Get a glimpse of The Lux Difference in the photo.
CRAFTSMANSHIP
Lux Lampshades are handcrafted using traditional, labor intensive manufacturing techniques and the finest materials.  This scalloped grasscloth shade is made in the US.  There is no bottom wire on the scalloped edge.