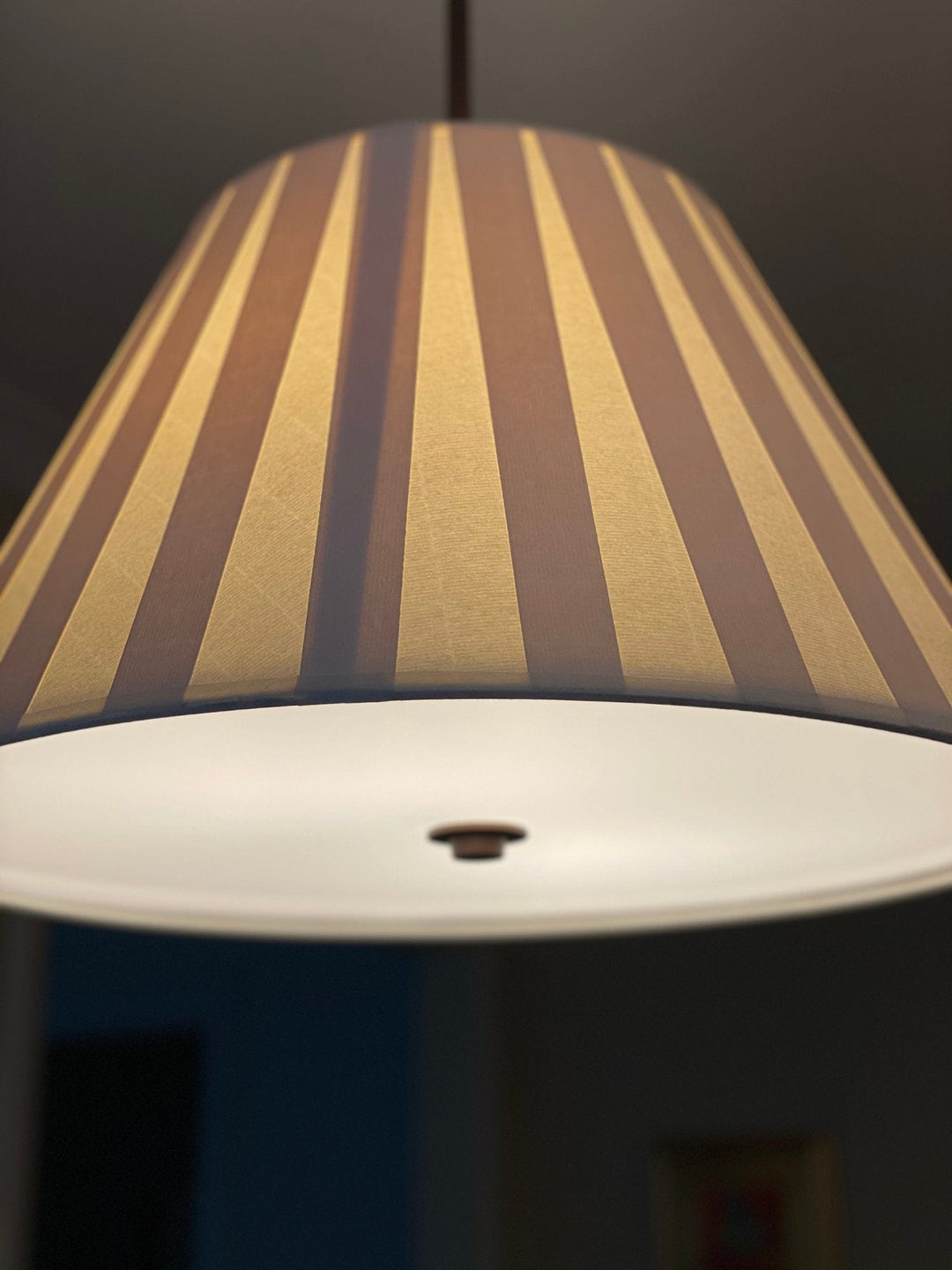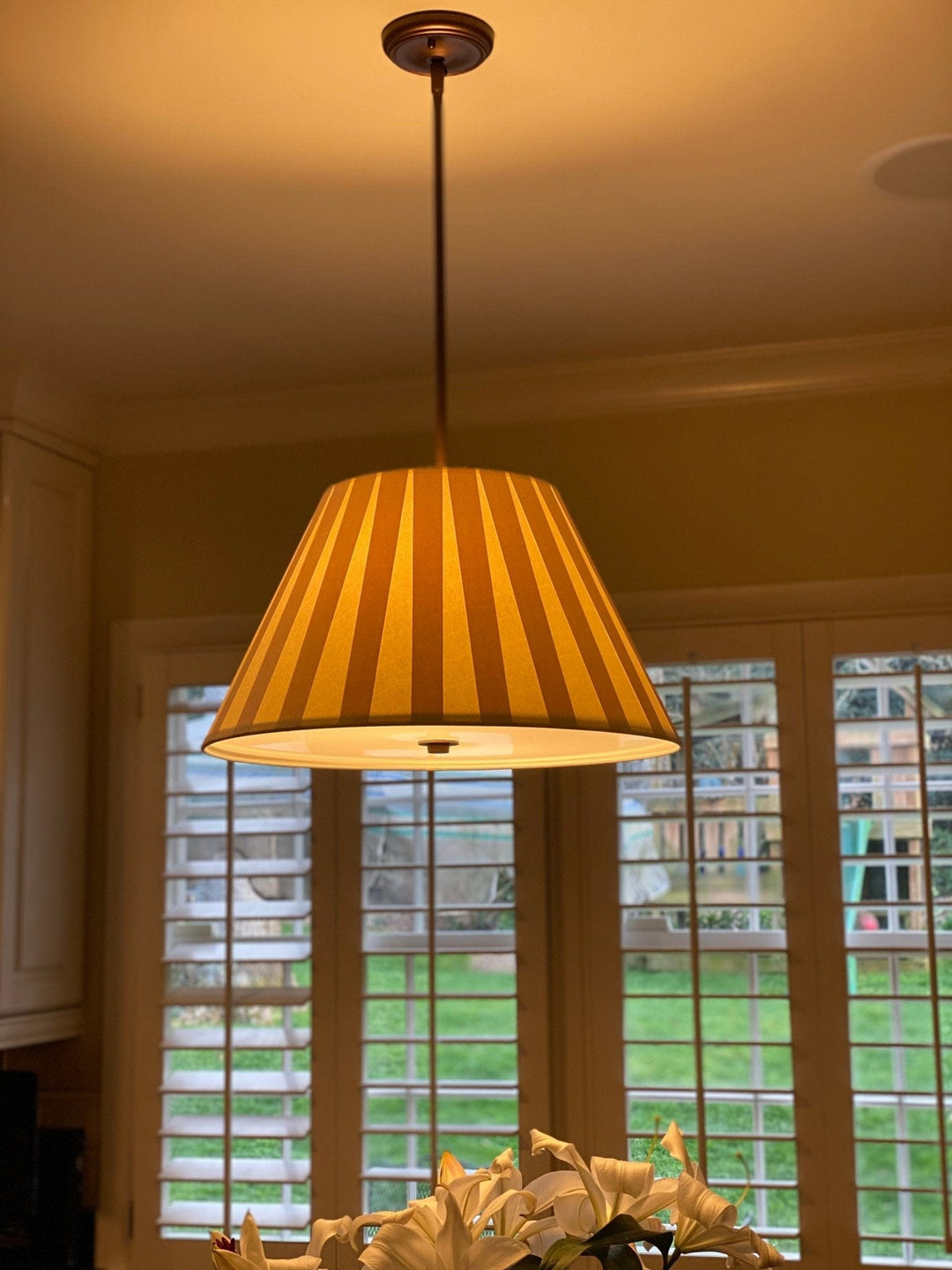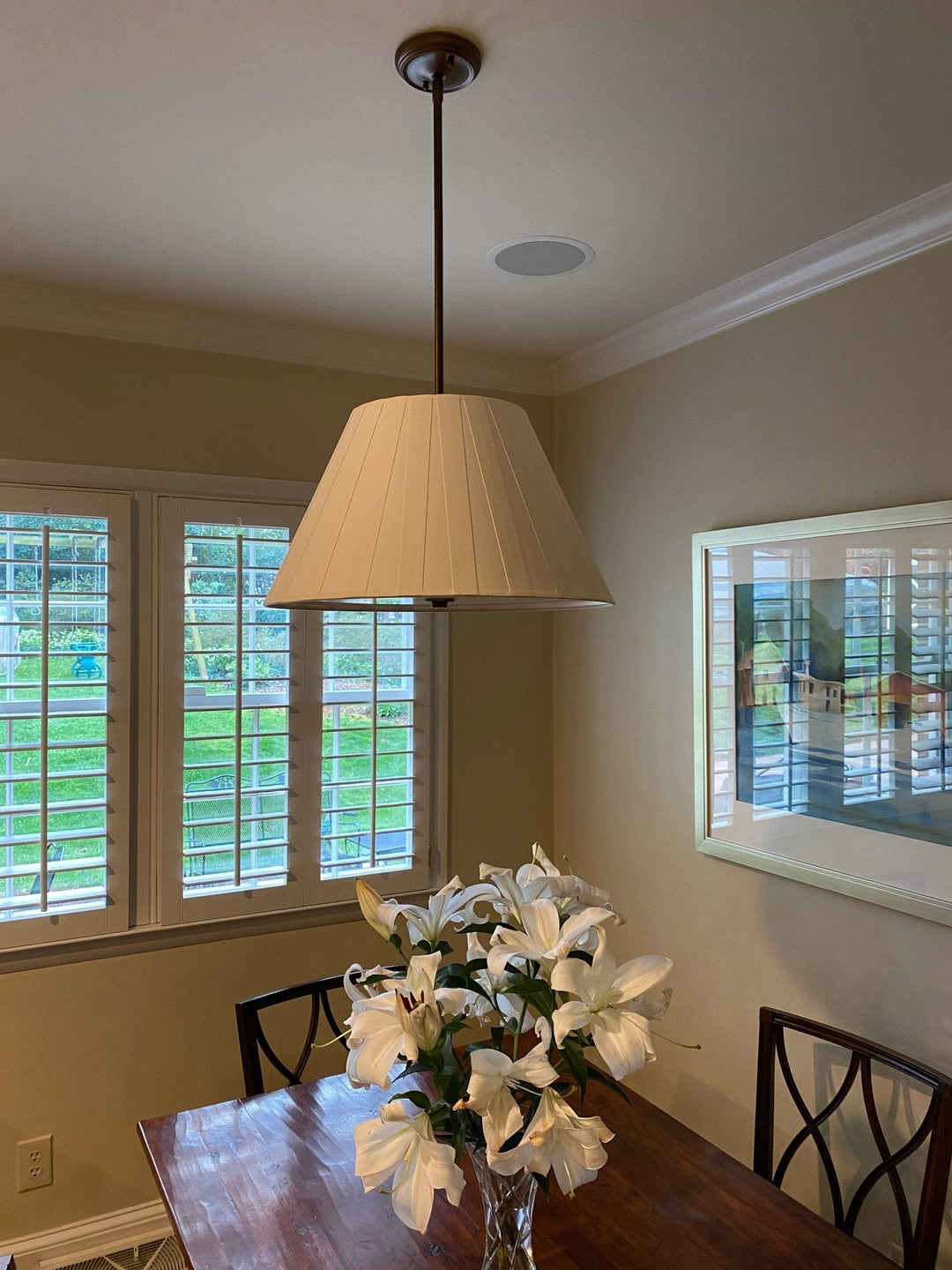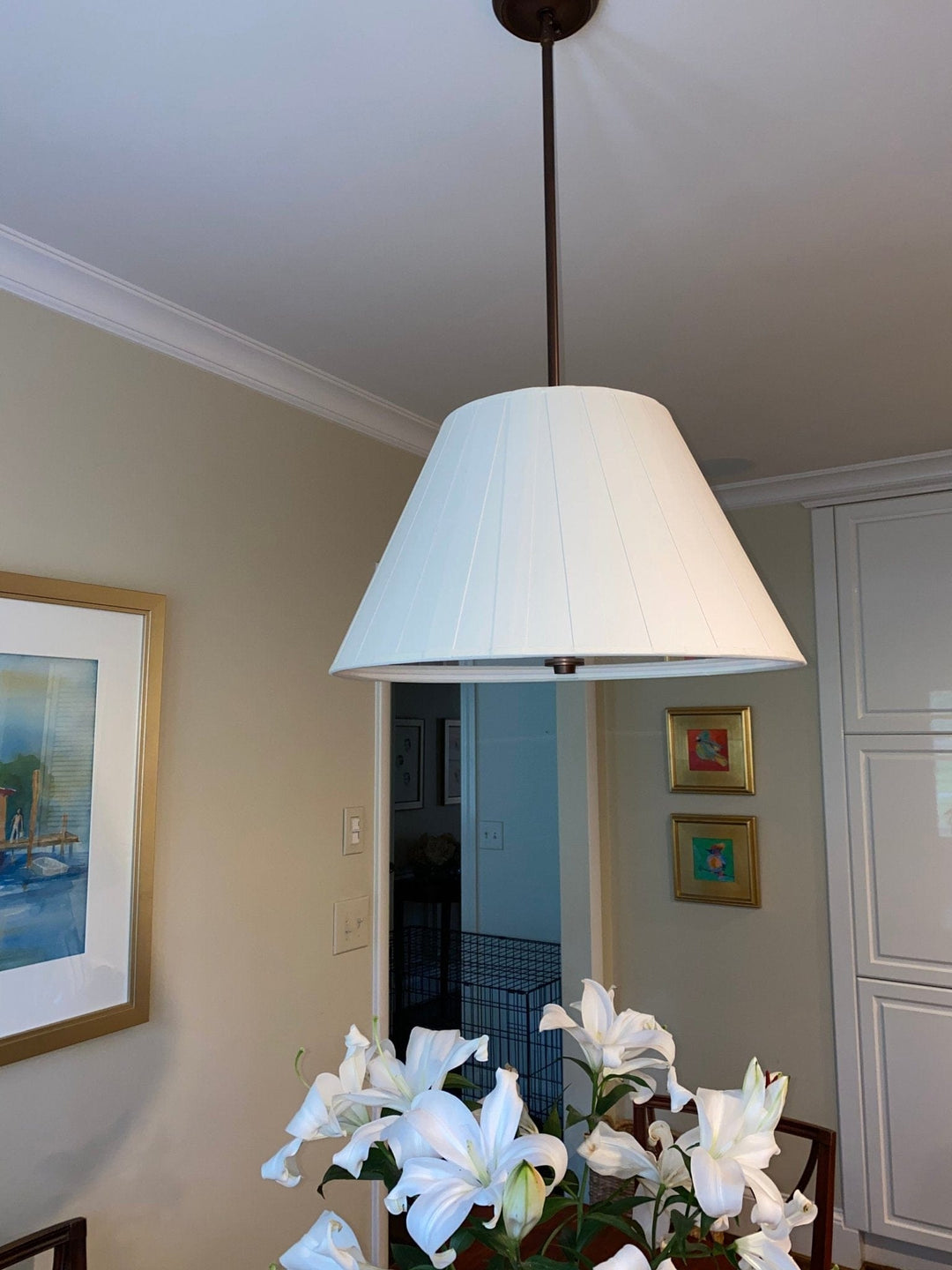 Item Description:   Lux's popular pleated paper shade now can be made into a hanging pendant.  The shade is made with sturdy watermarked off-white paper that has been laminated to 14pt. styrene.  This beautiful and unique pendant will quickly become the focal point of any room. 
Materials:  Paper, styrene, metal
Dimensions:  The shade is 10" x 20" x 12"  and the pendant adjusts based on the number of lengths you use.                                                          
Finish:   Copper                         
Switch Type:  Hardwired                             
Chain Length/Color:   - mounting system can be customized based on the length you want.  It can be mounted flush or with any one of three solid pieces to add length to the pendant.
Lamp Type/Wattage:  Med Based
Lamp Quantity/Unit: 2 - two bulbs are include with this purchase                                                             
Diffuser Material: Acrylic                                                               
For reference purposes, the kitchen table in this picture is 36" x 60".
Pendants typically take 4-6 weeks from order to delivery.
Want something different? Contact us at info@luxlampshades to create your custom semi flush pendant.