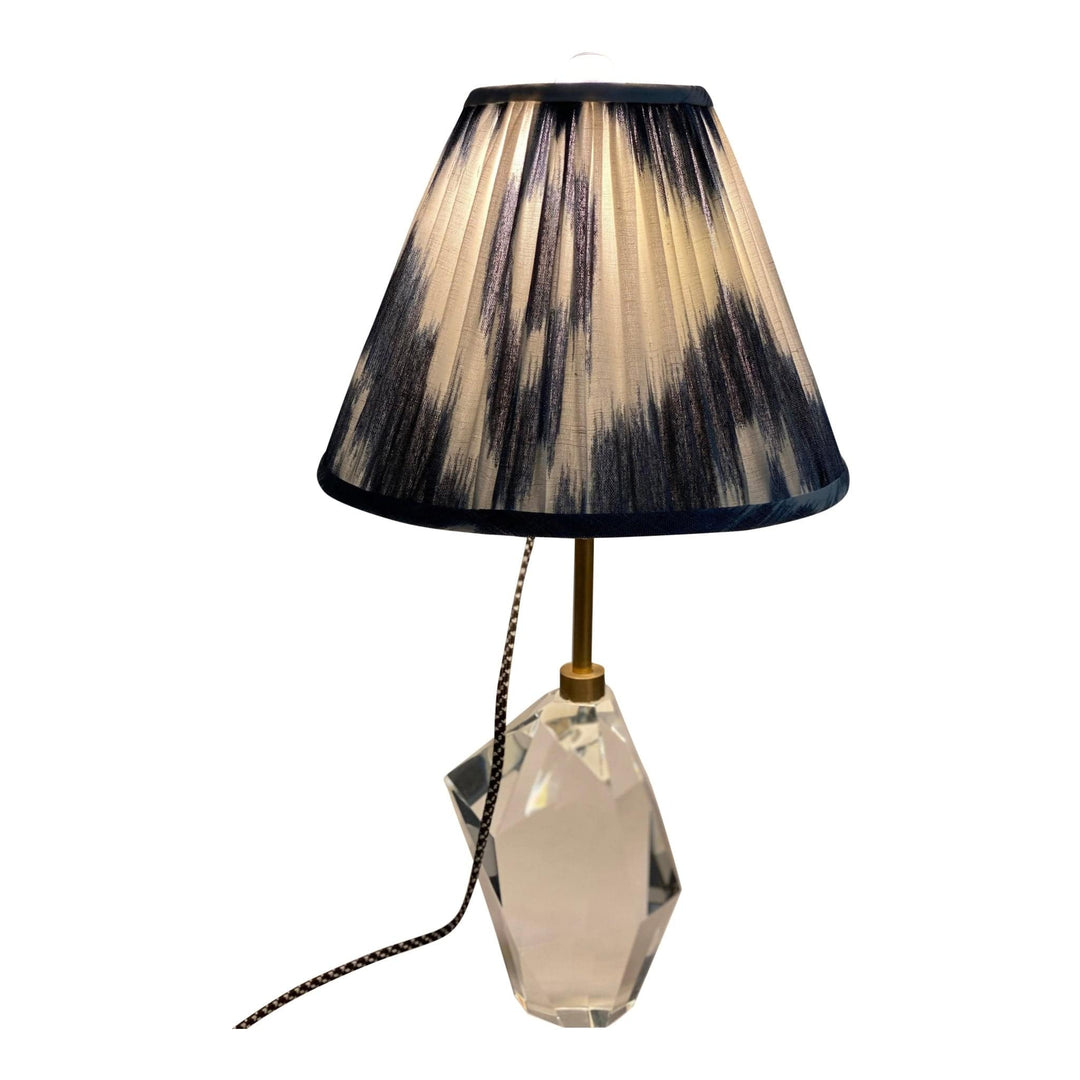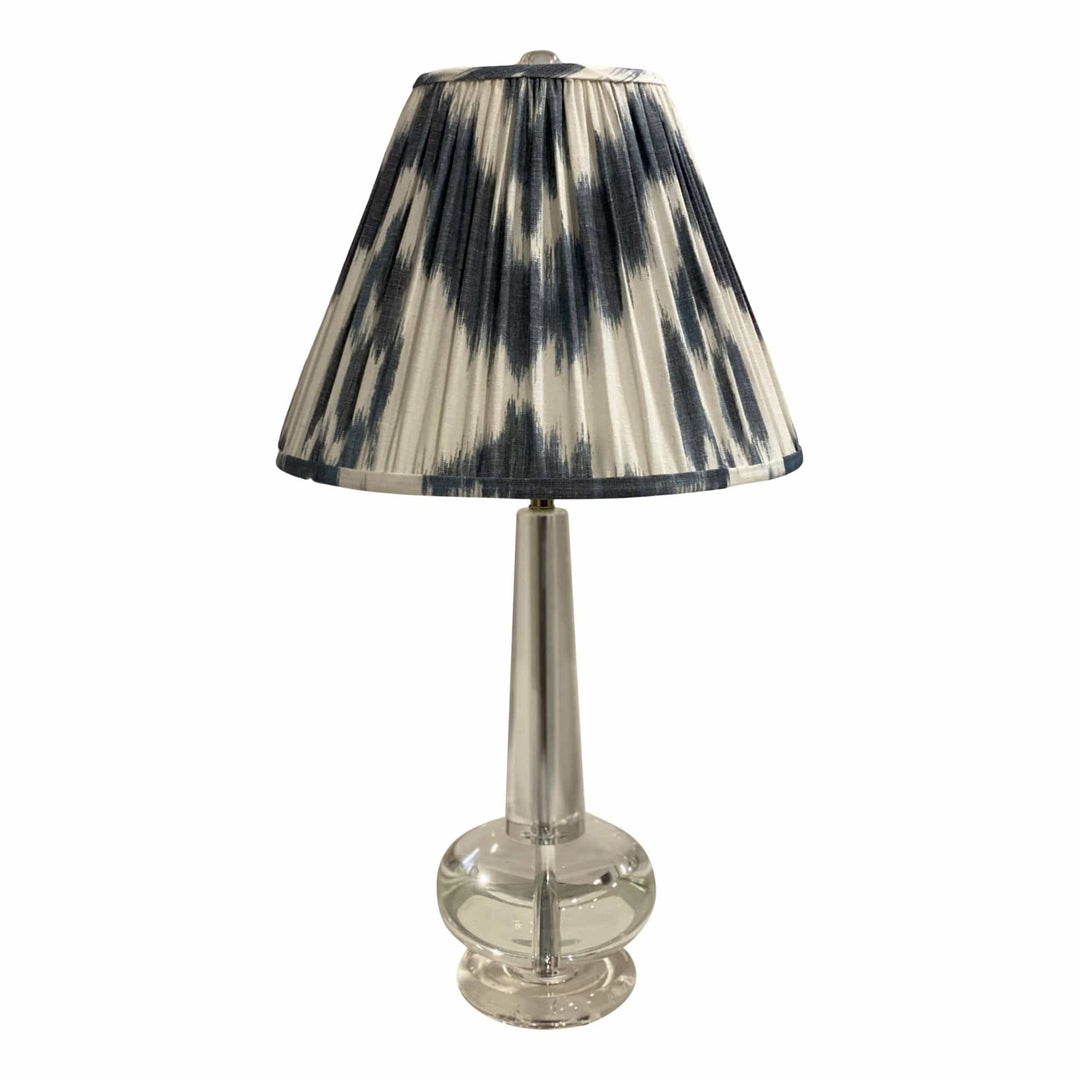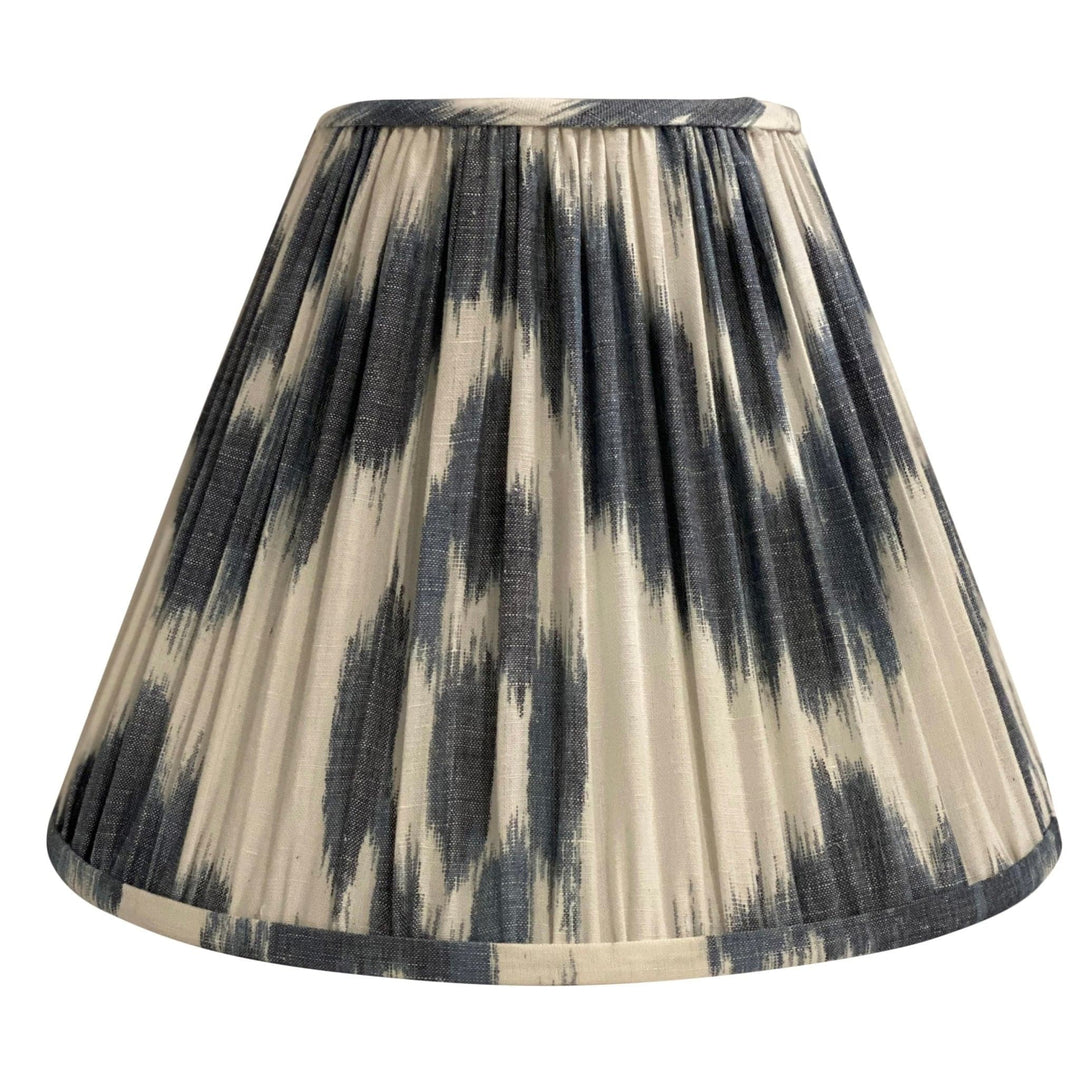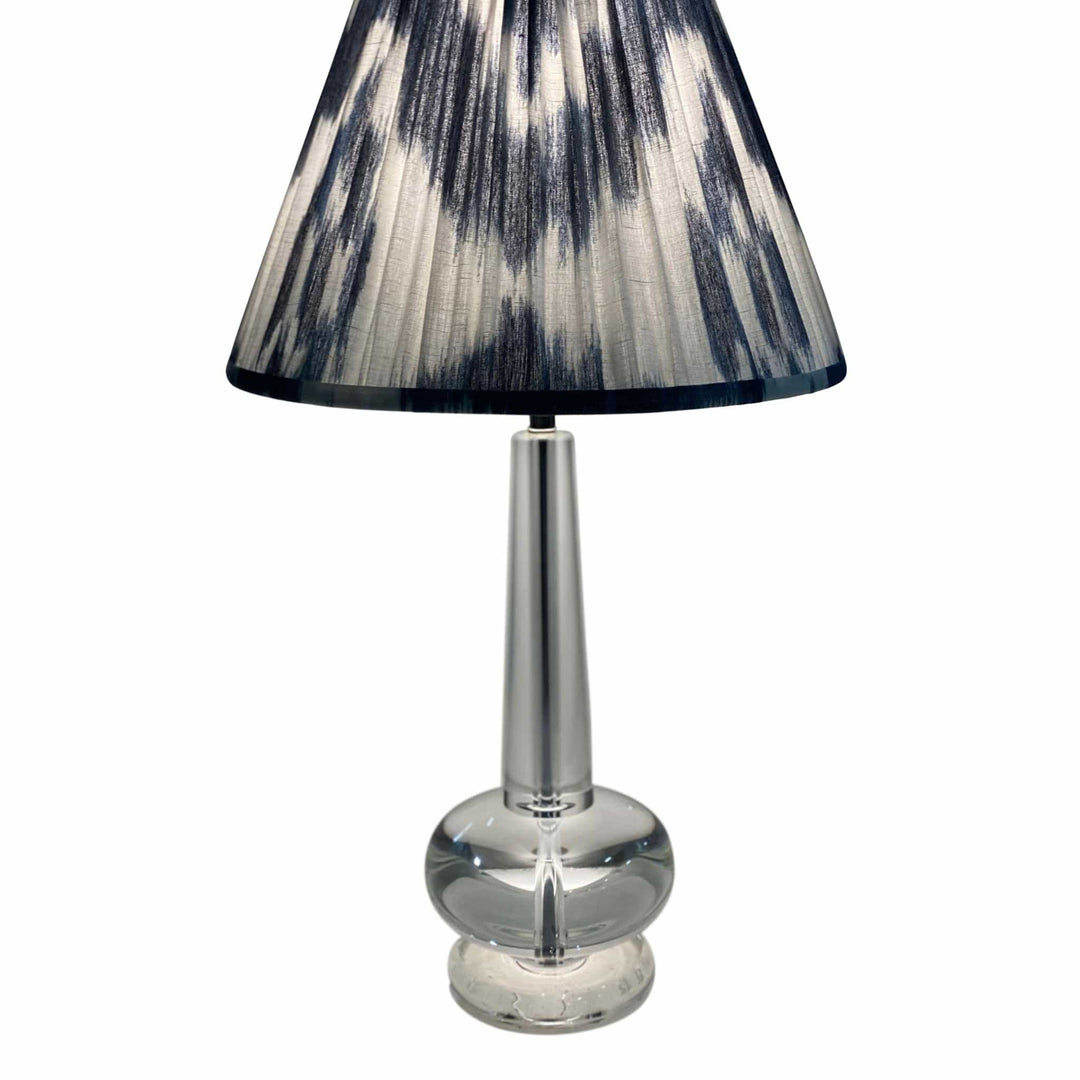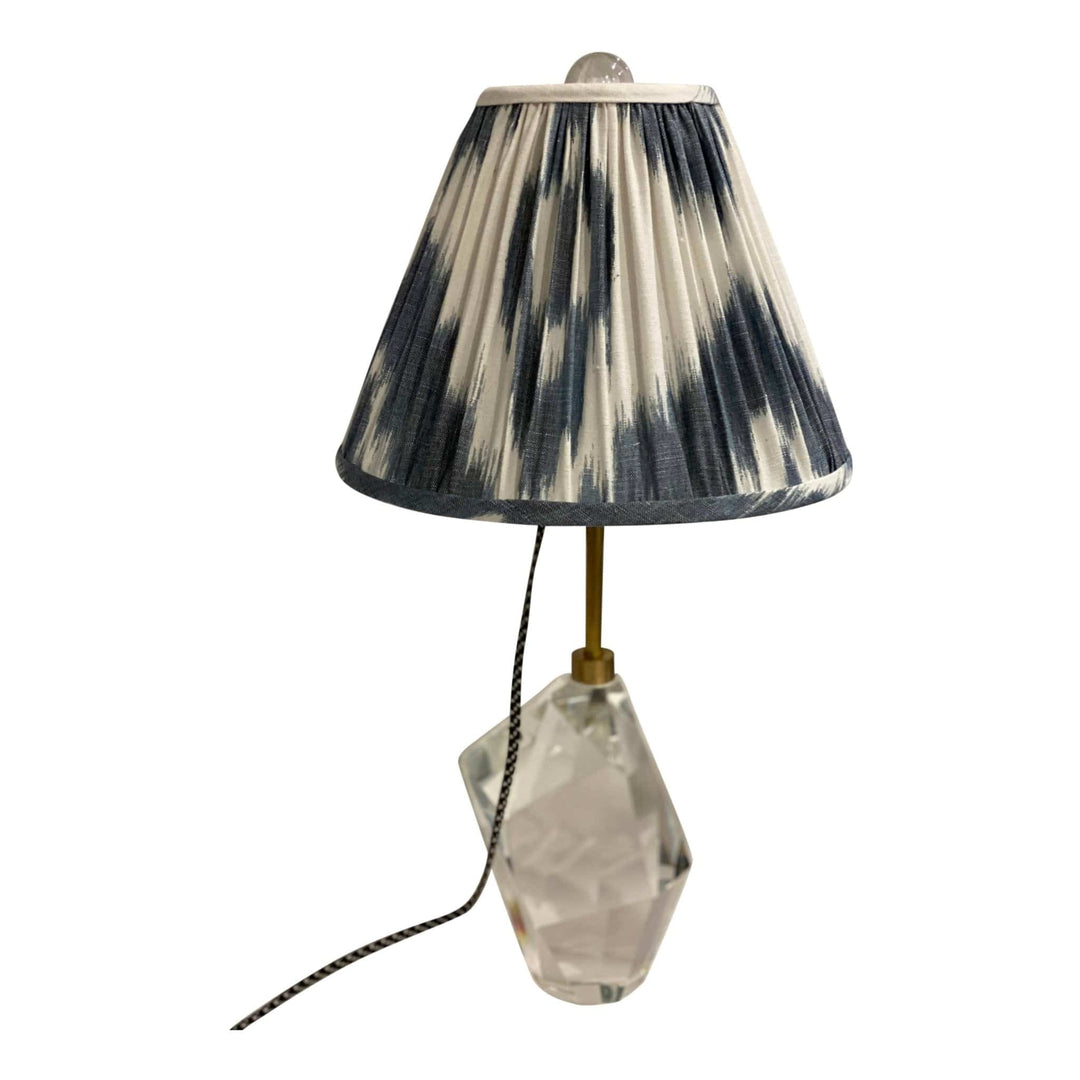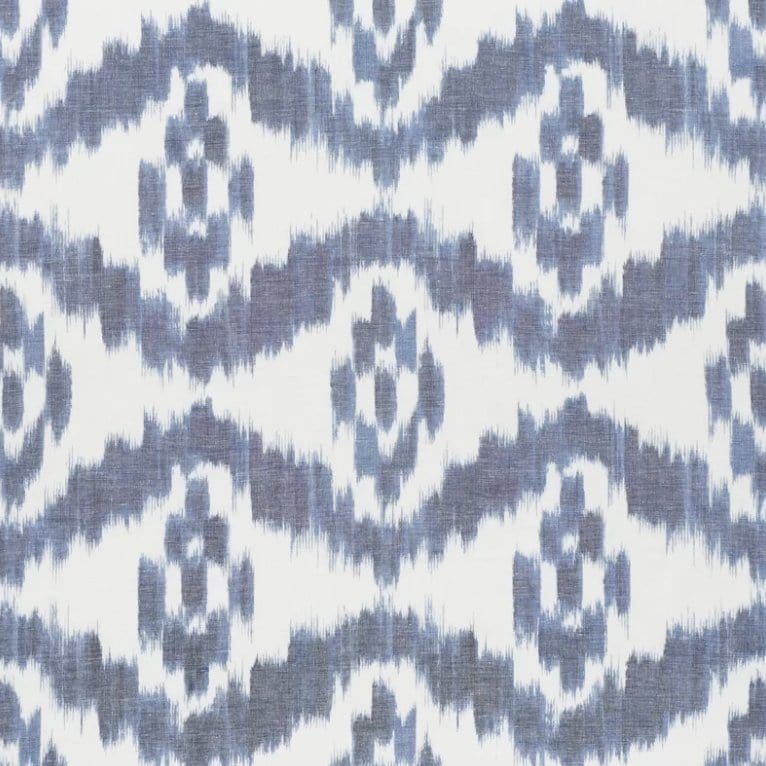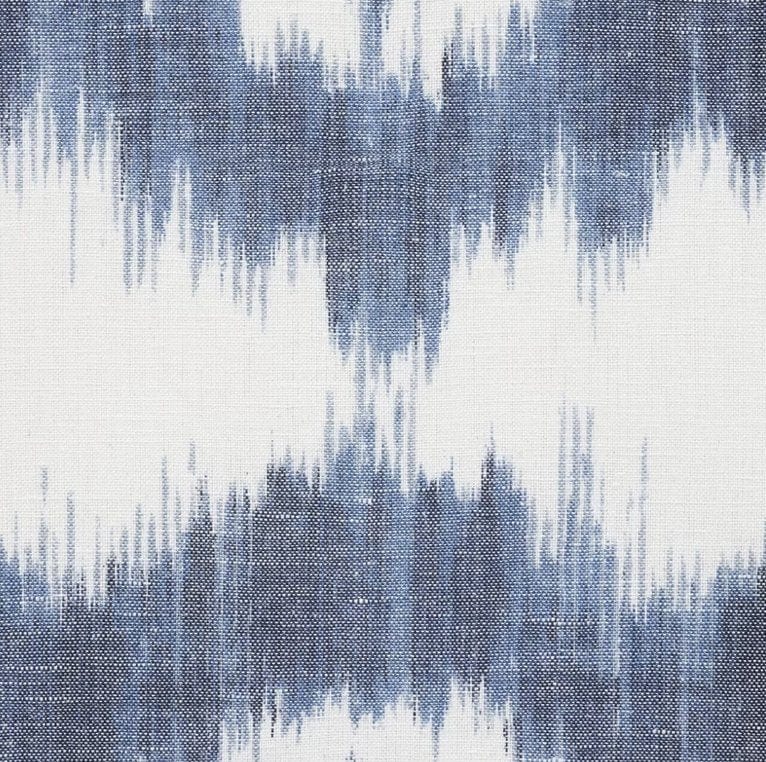 COMPLETE DIMENSIONS | EMPIRE
5" top x 12" Bottom x 9" slant; brass spider 1/2" drop
7" top x 16" Bottom x 12" slant; brass spider 1/2" drop

STYLE | GATHERED
Note that sizes provided are the bottom/base dimension. The distance between gathering is approximately 3cm, but can slightly vary with different sizes and styles.
IKAT FABRIC | COTTON BLEND
Ikat is a dyeing technique used to pattern textiles that employs resist dyeing on the yarns prior to dyeing and weaving the fabric.