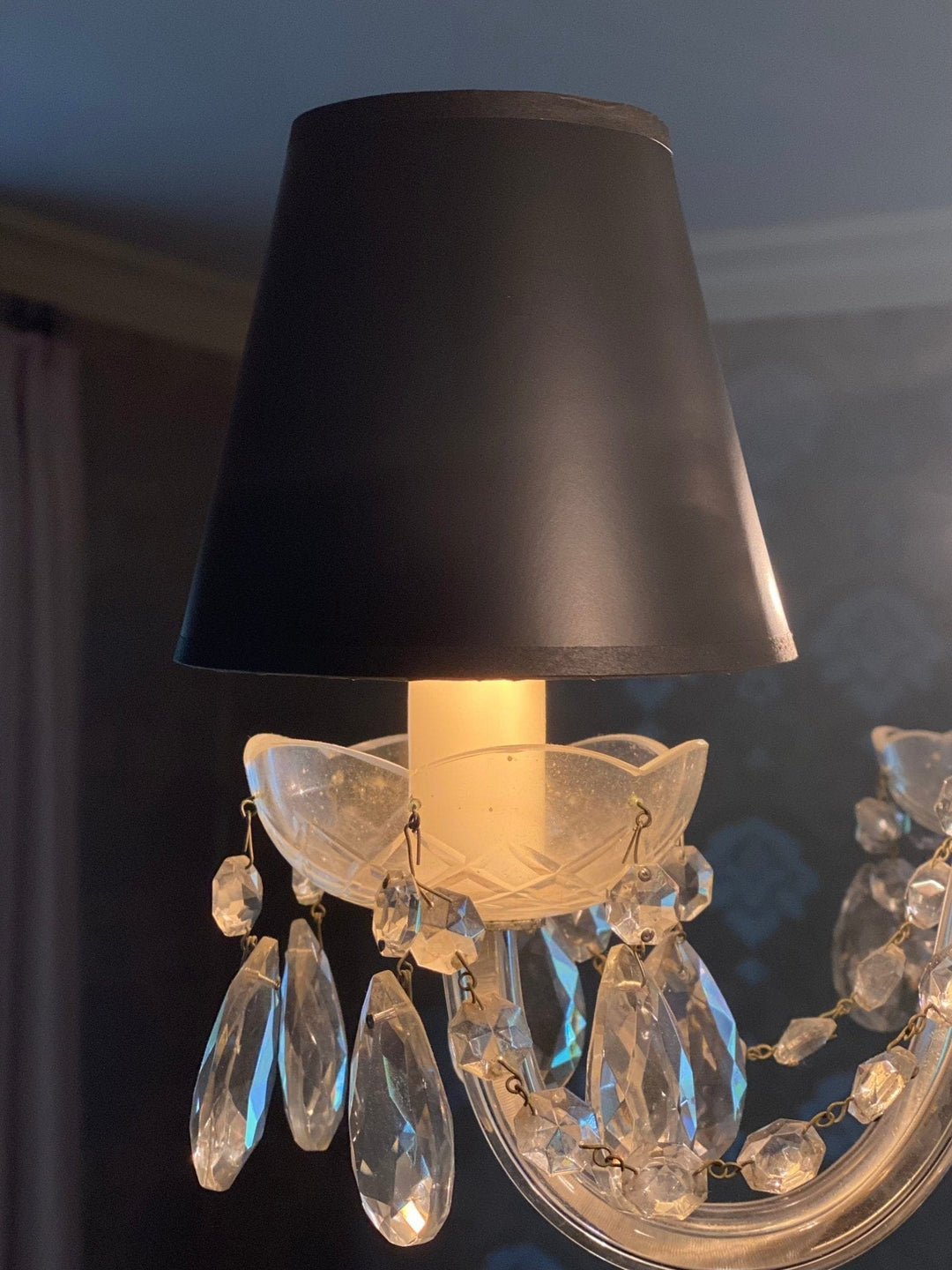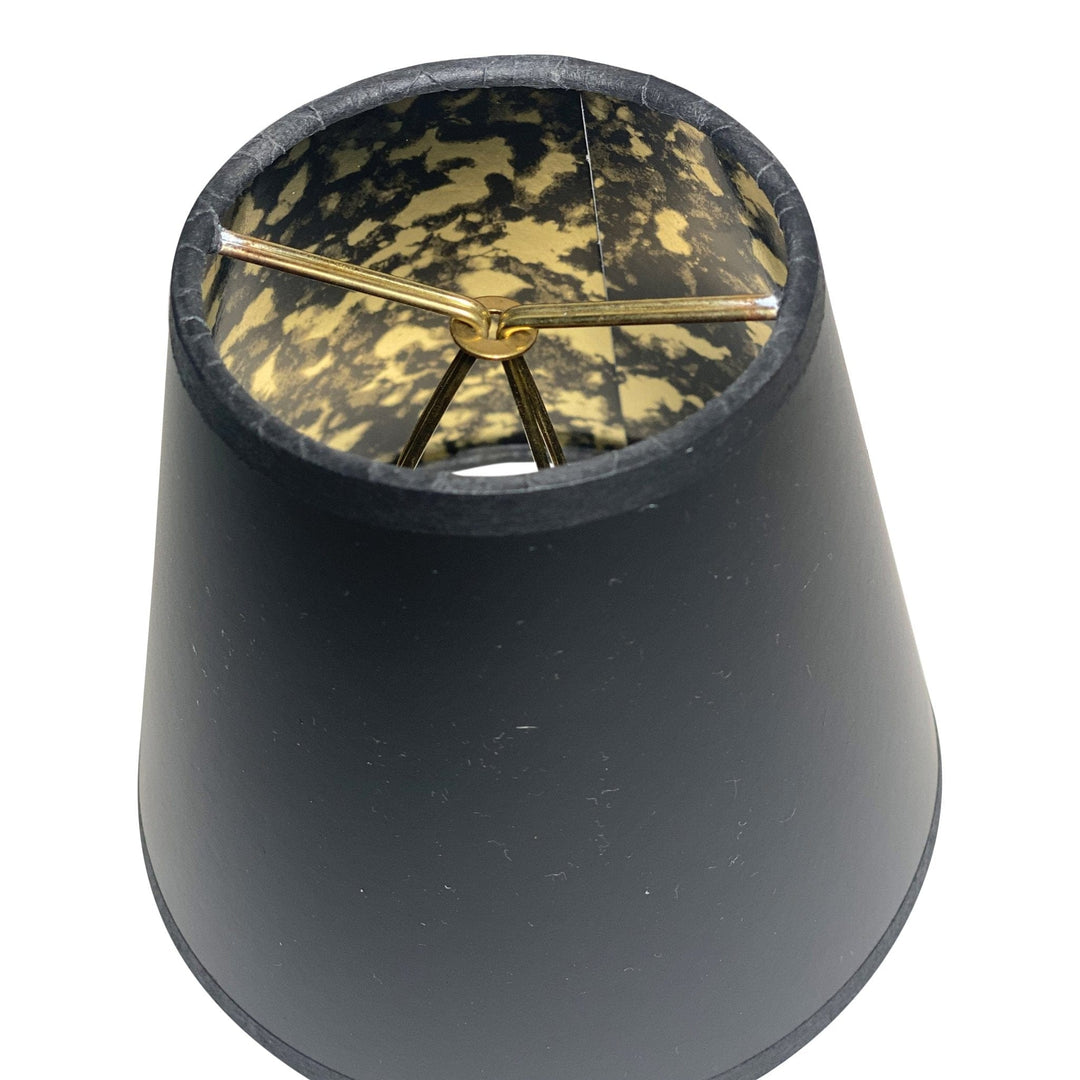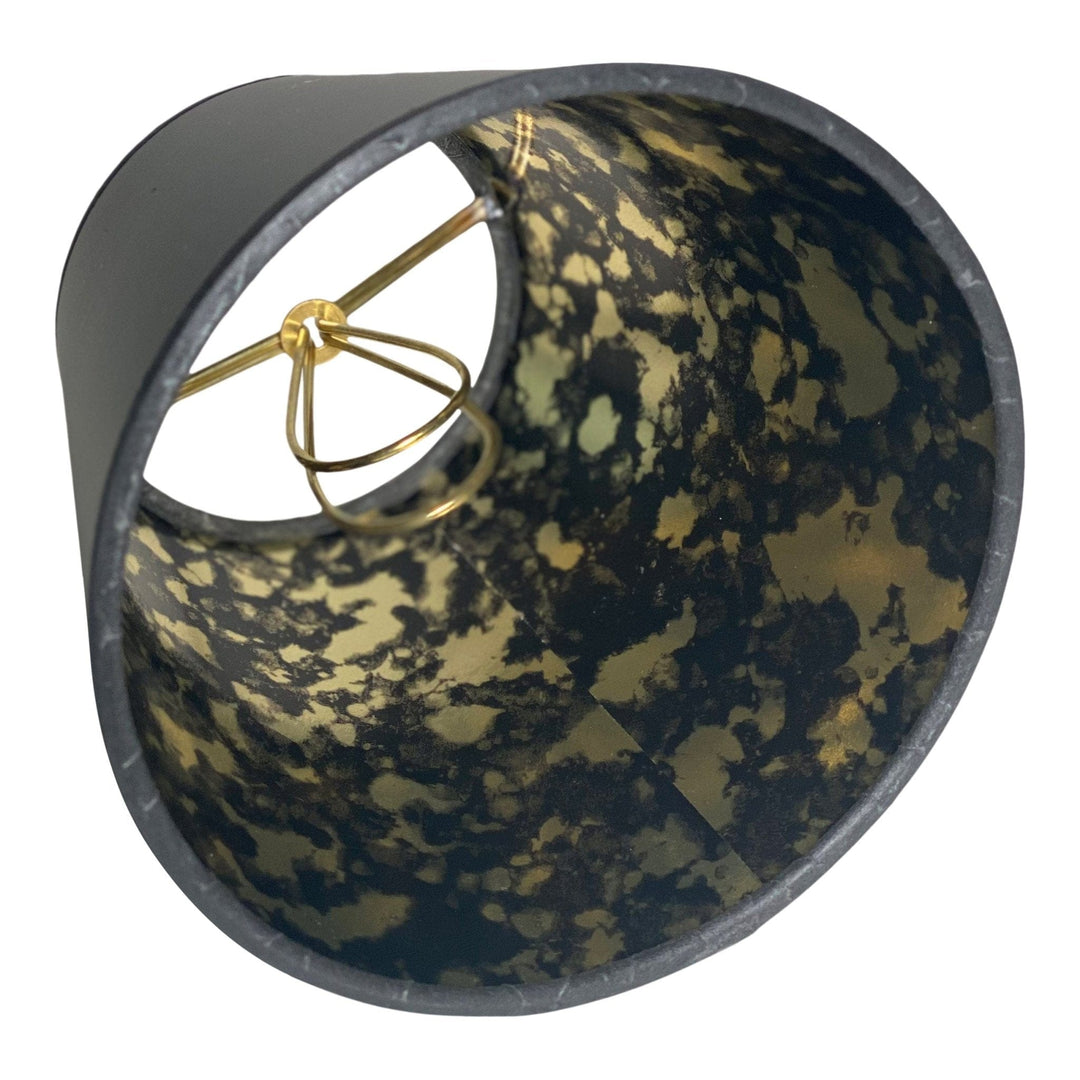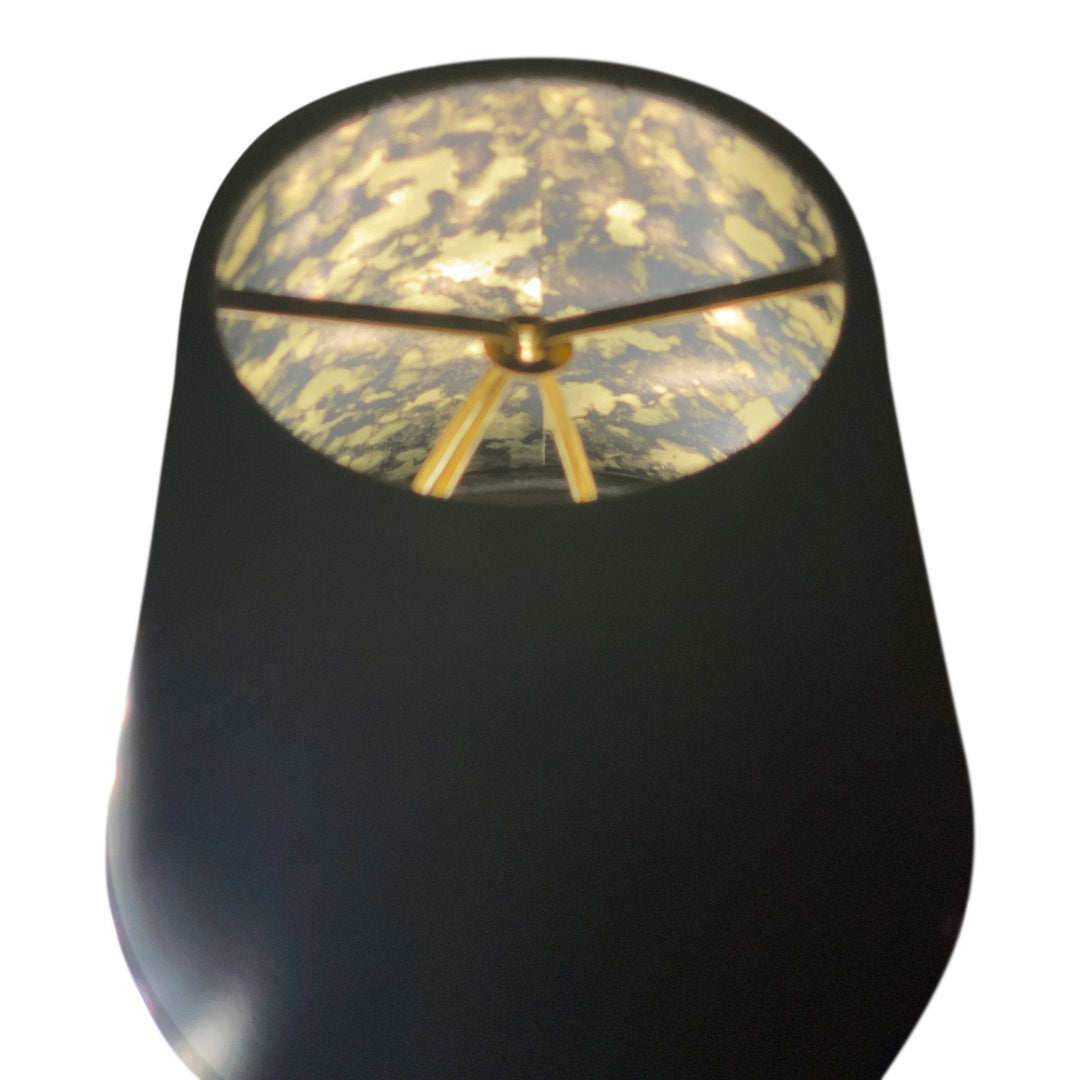 COMPLETE DIMENSIONS | EMPIRE
3" top x 5" bottom x 4.5" slant - Brass candle clip 1/2" drop

Note that sizes provided are the bottom/base dimension.
MATERIAL | BLACK PAPER
These black paper shades are made in the US.  They are opaque, which directs to light to the top and bottom of the shade. 
CRAFTSMANSHIP
Lux Lampshades are handcrafted using traditional, labor intensive manufacturing techniques and the finest materials.