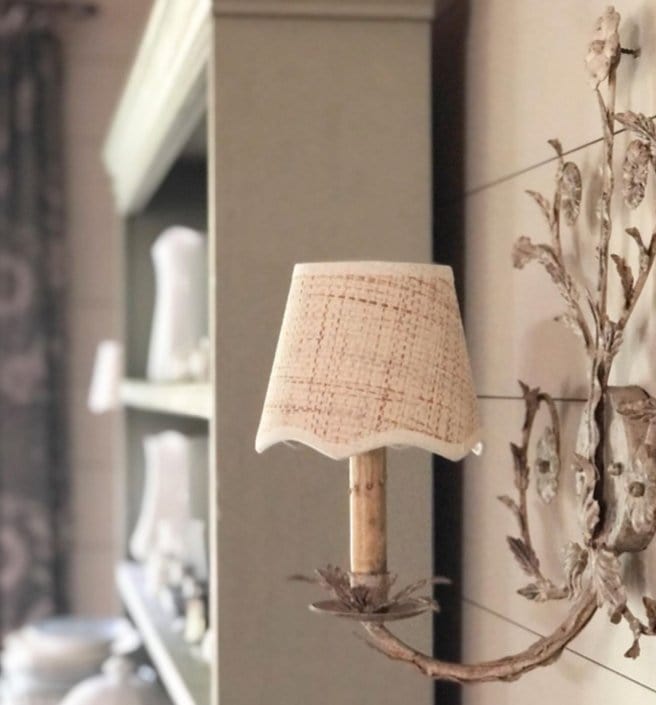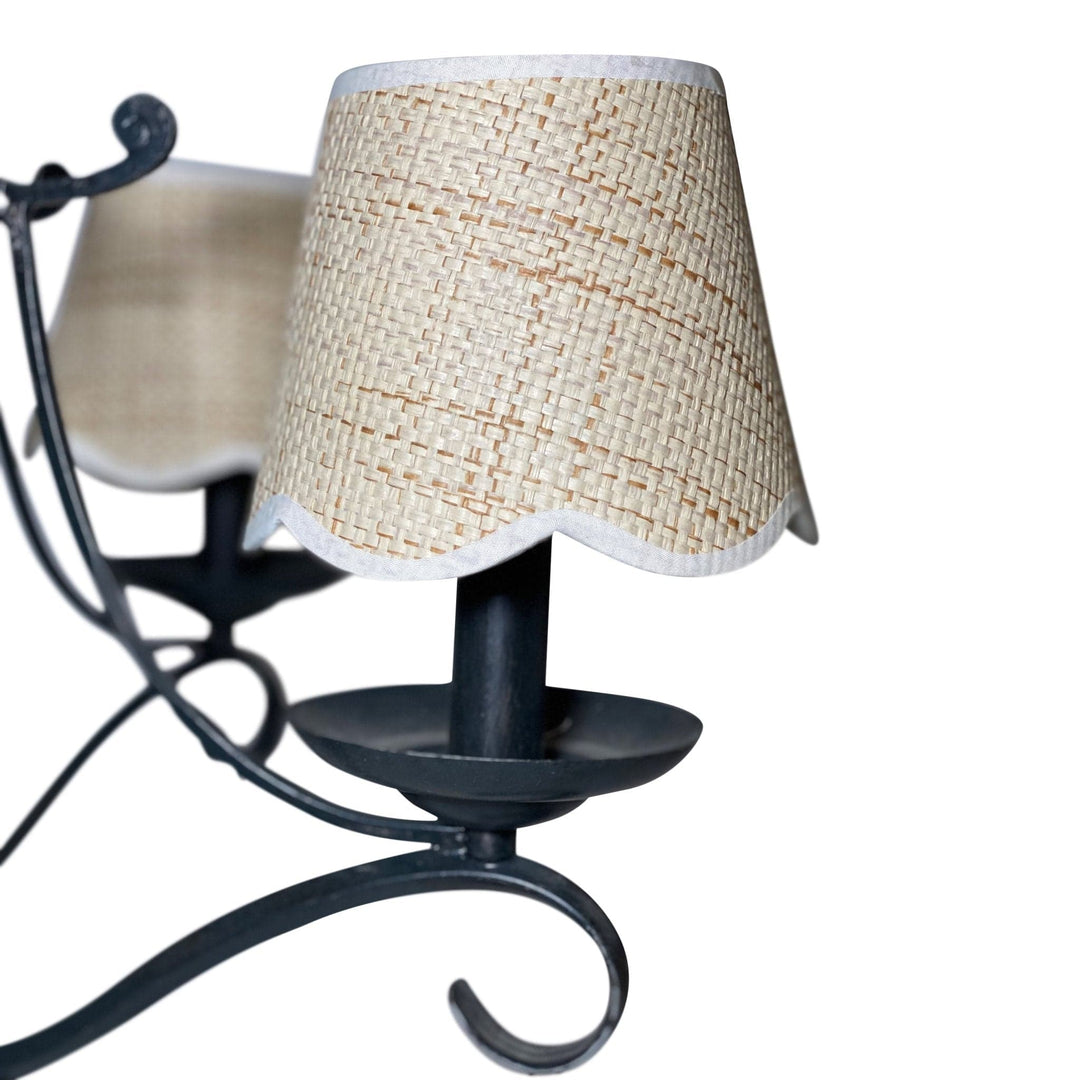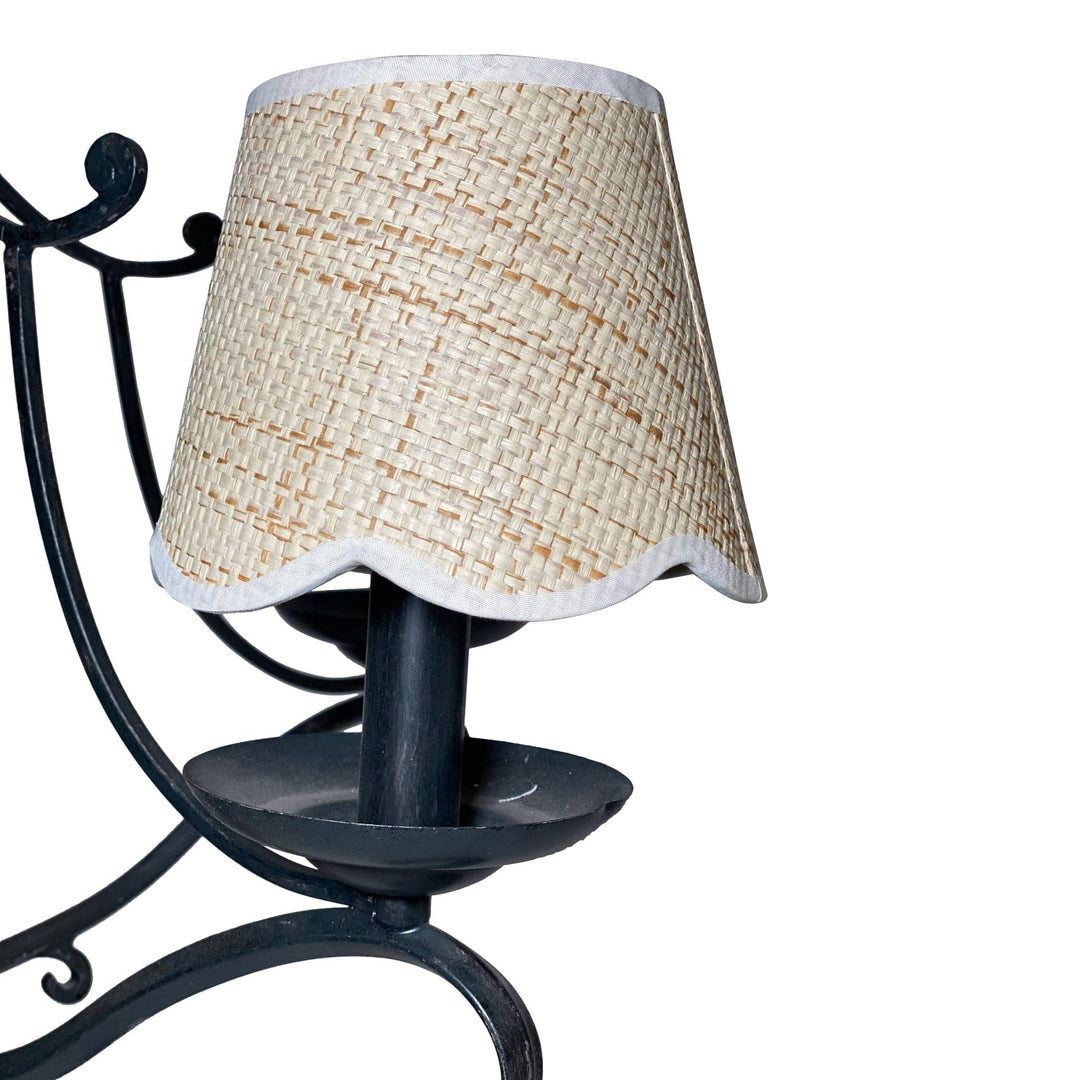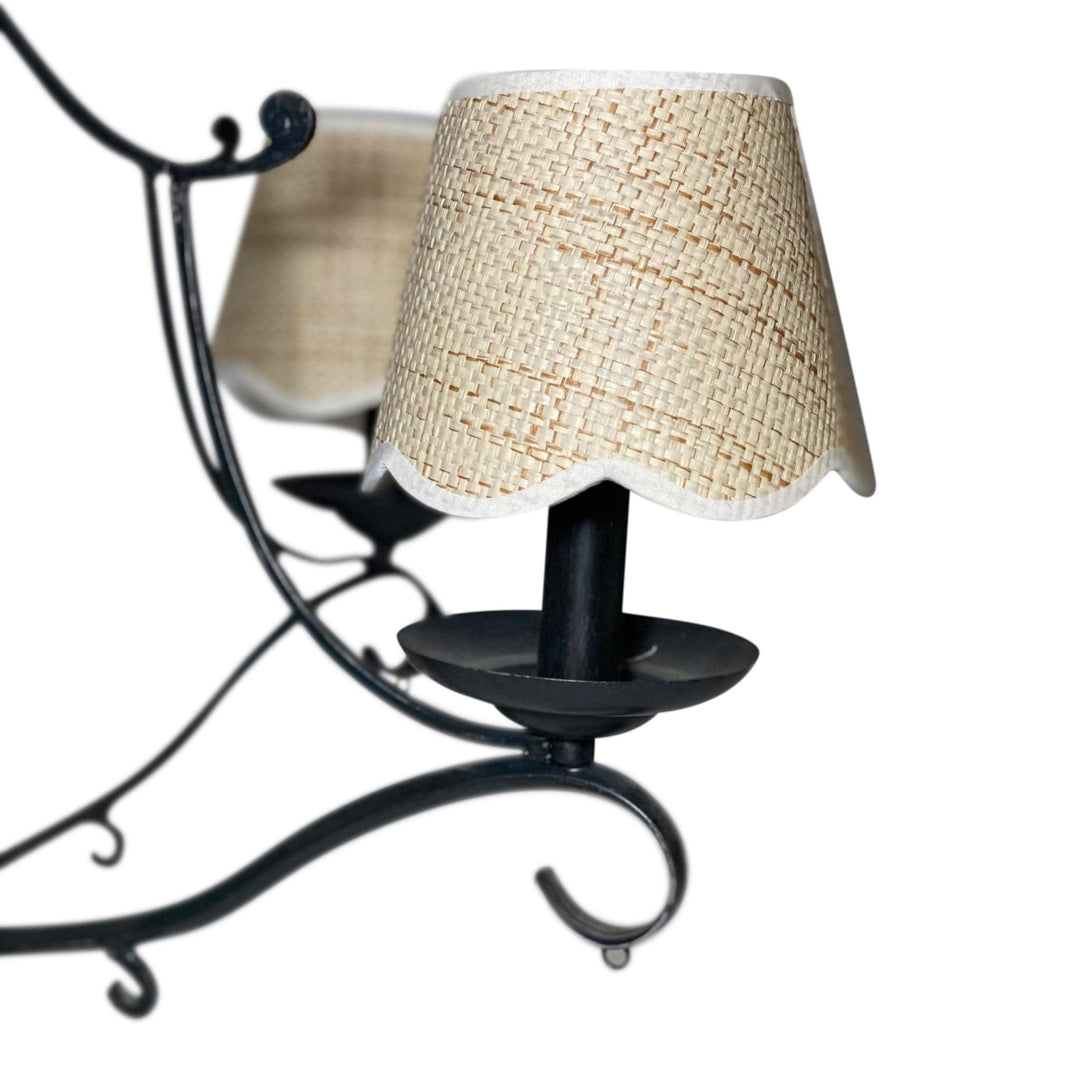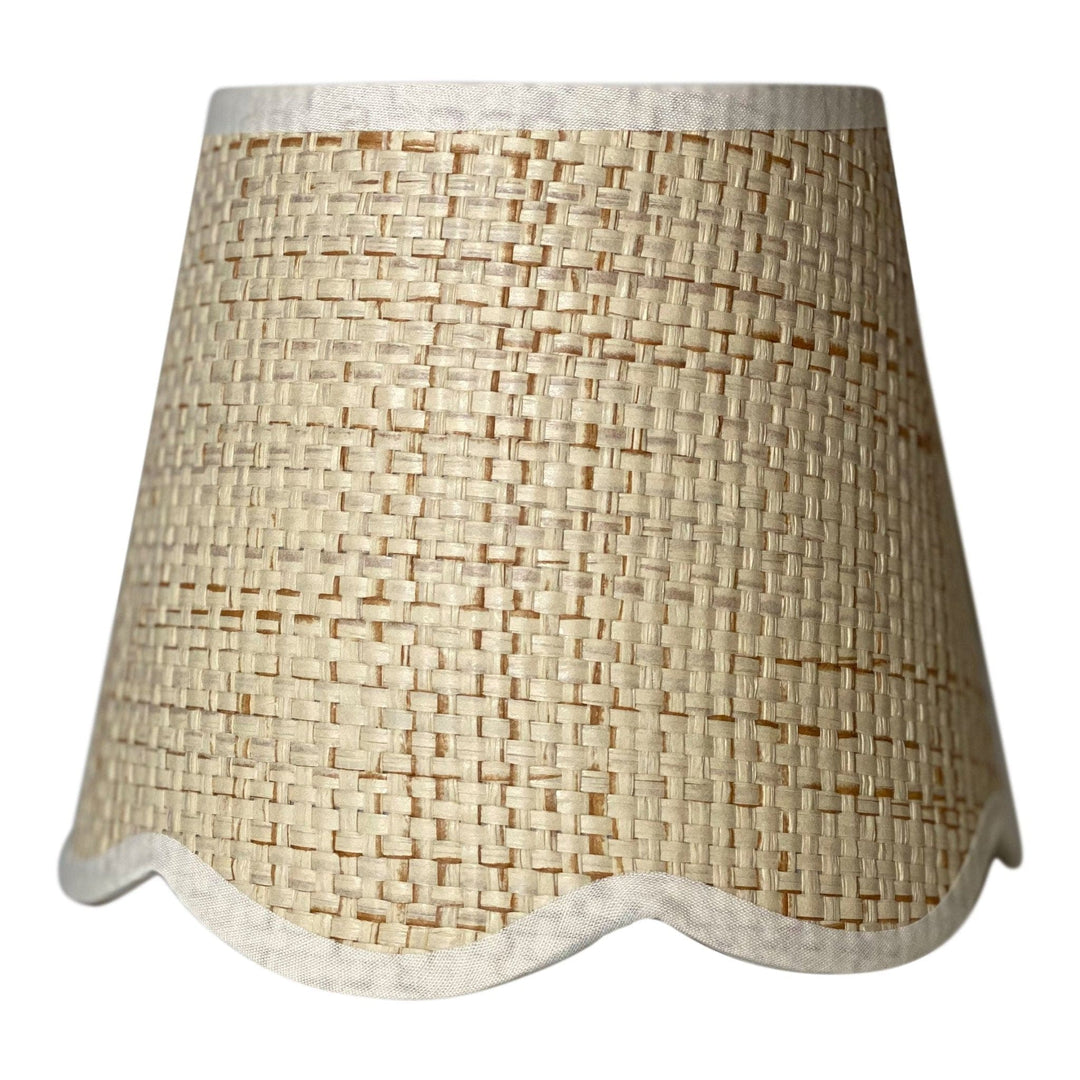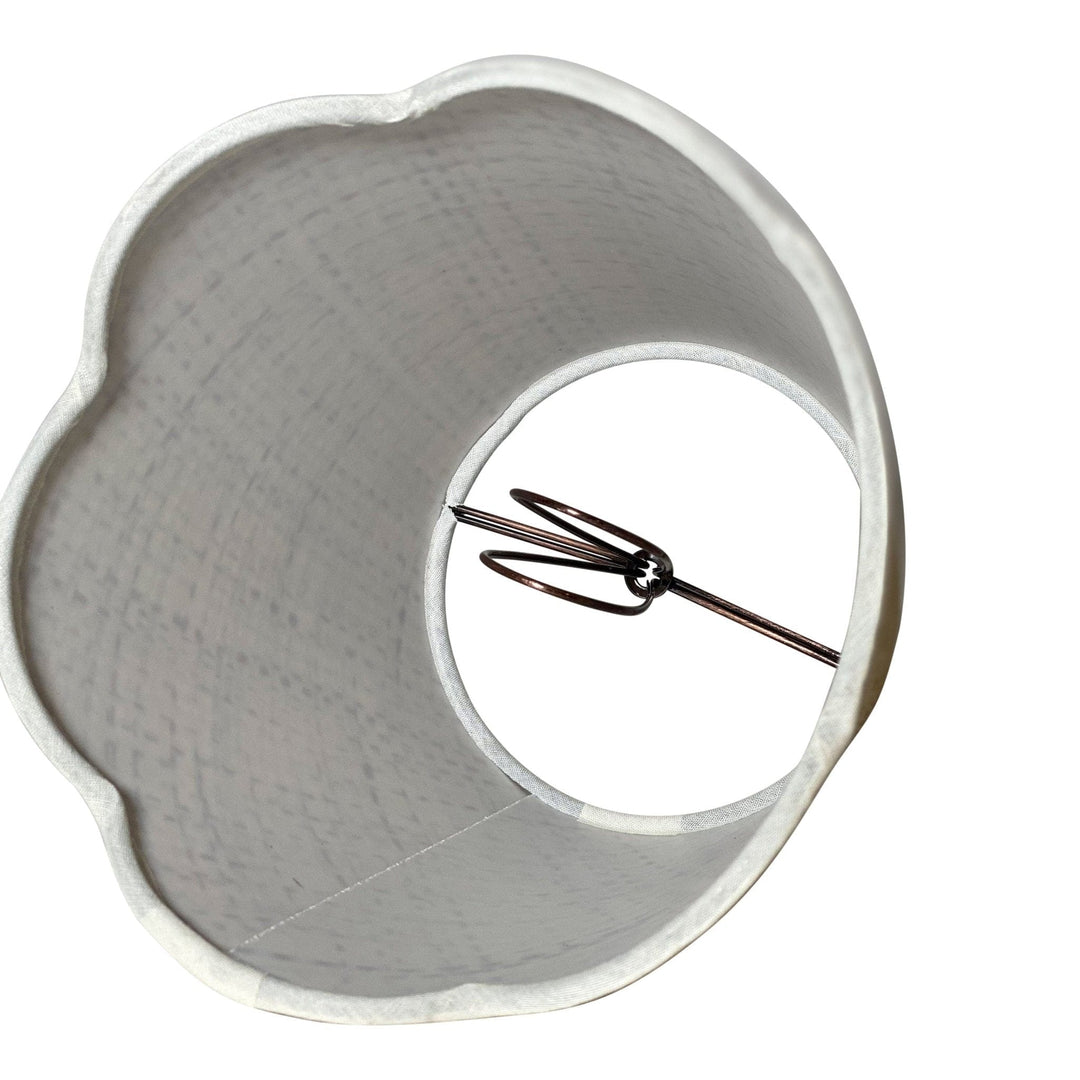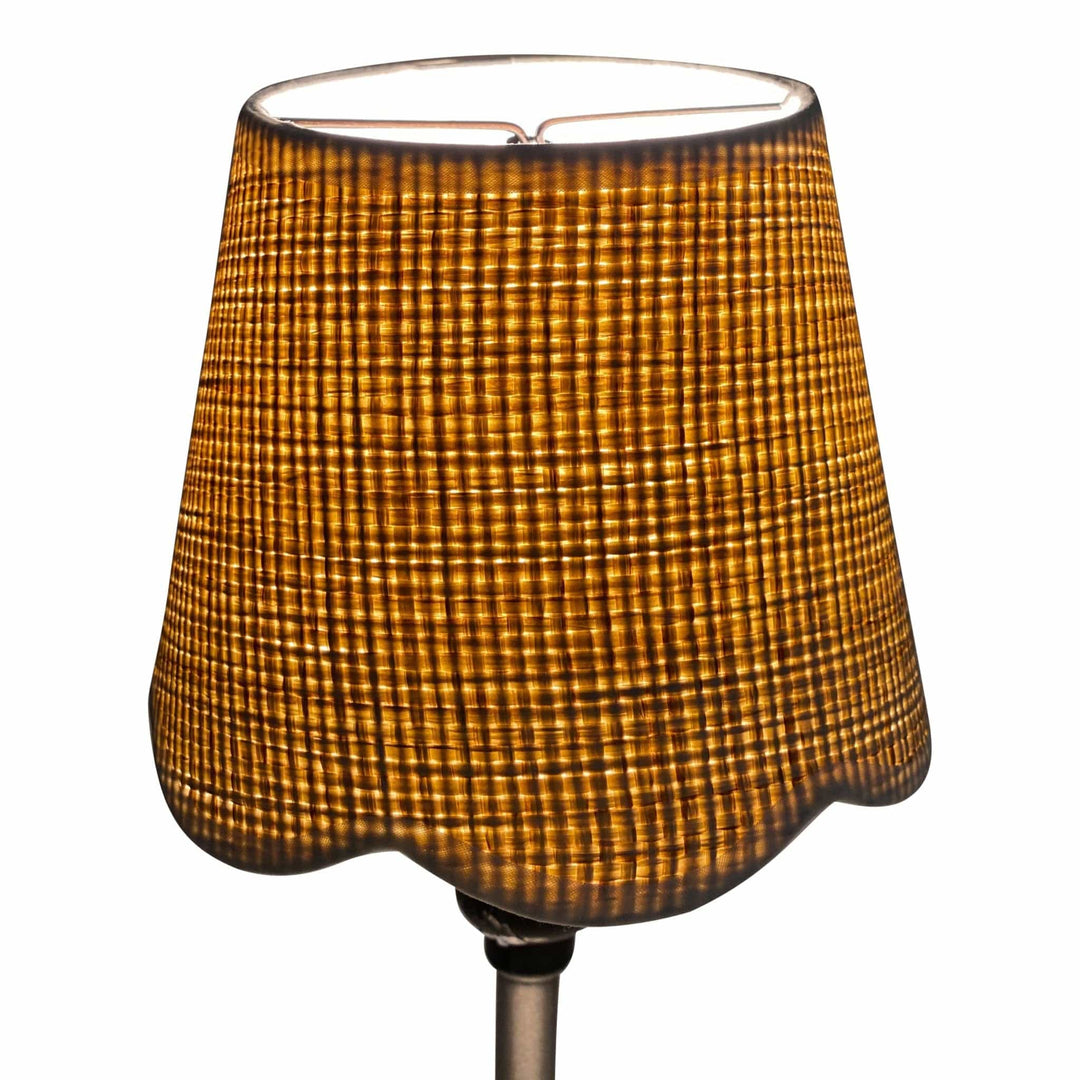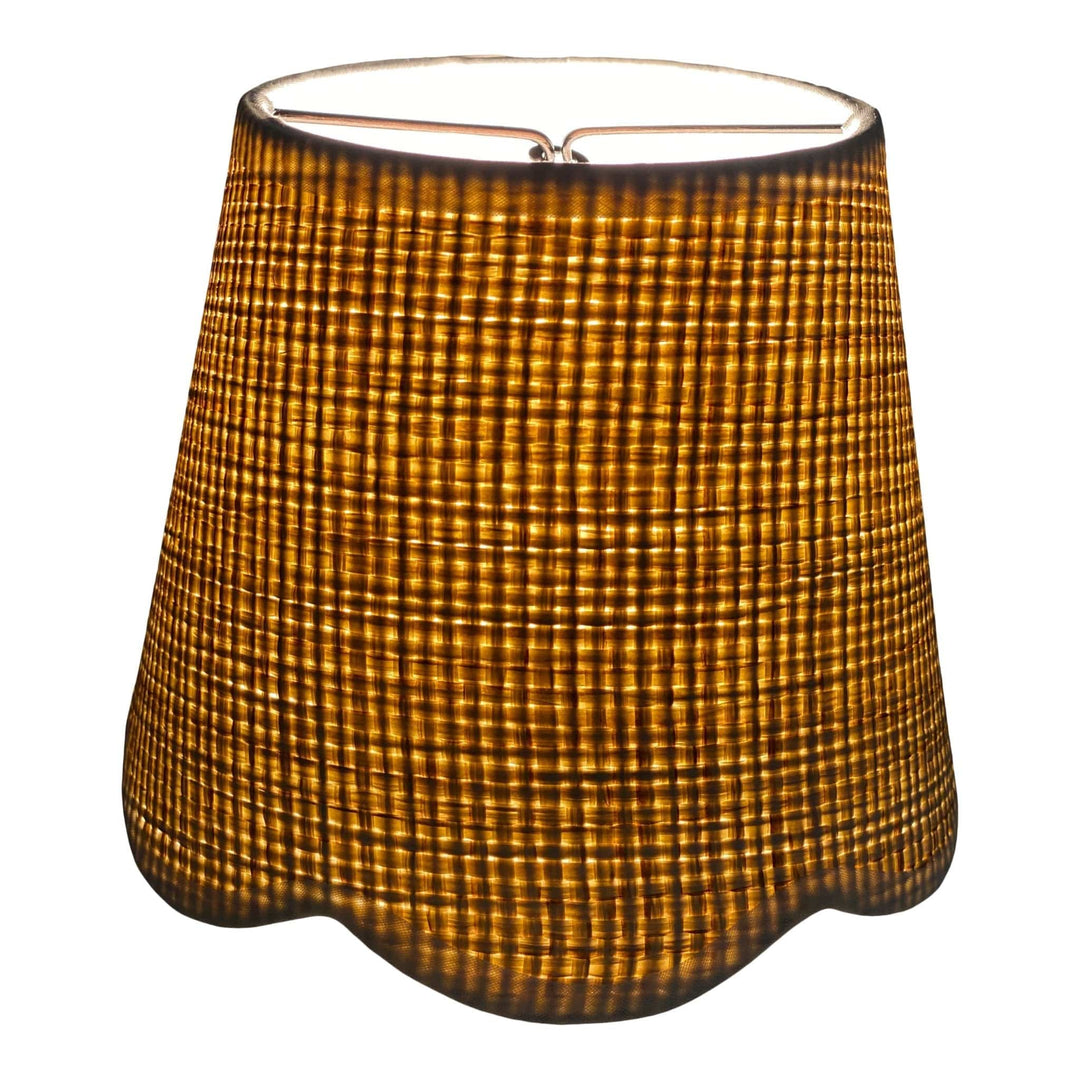 Size Information

Additional Information
COMPLETE DIMENSIONS  
3" top x 5" bottom x 4.5" slant; Copper Candle Clip
4" top x 6" bottom x 5" slant; Copper Candle Clip
STYLE | PEMBROKE SCALLOPED FRAME - SCONCE SHADES
Note that sizes provided are the bottom/base dimension. 
FABRIC | RAFFIA
Style, fabric and finishing combine to make all the difference in a lampshade. Lux Fine Lampshades are made from the best natural materials. Get a glimpse of The Lux Difference in the photo. These raffia scalloped sconce lamp shades will add a finishing touch to any room.  
CRAFTSMANSHIP
Lux Lampshades are handcrafted using traditional, labor intensive manufacturing techniques and the finest materials.