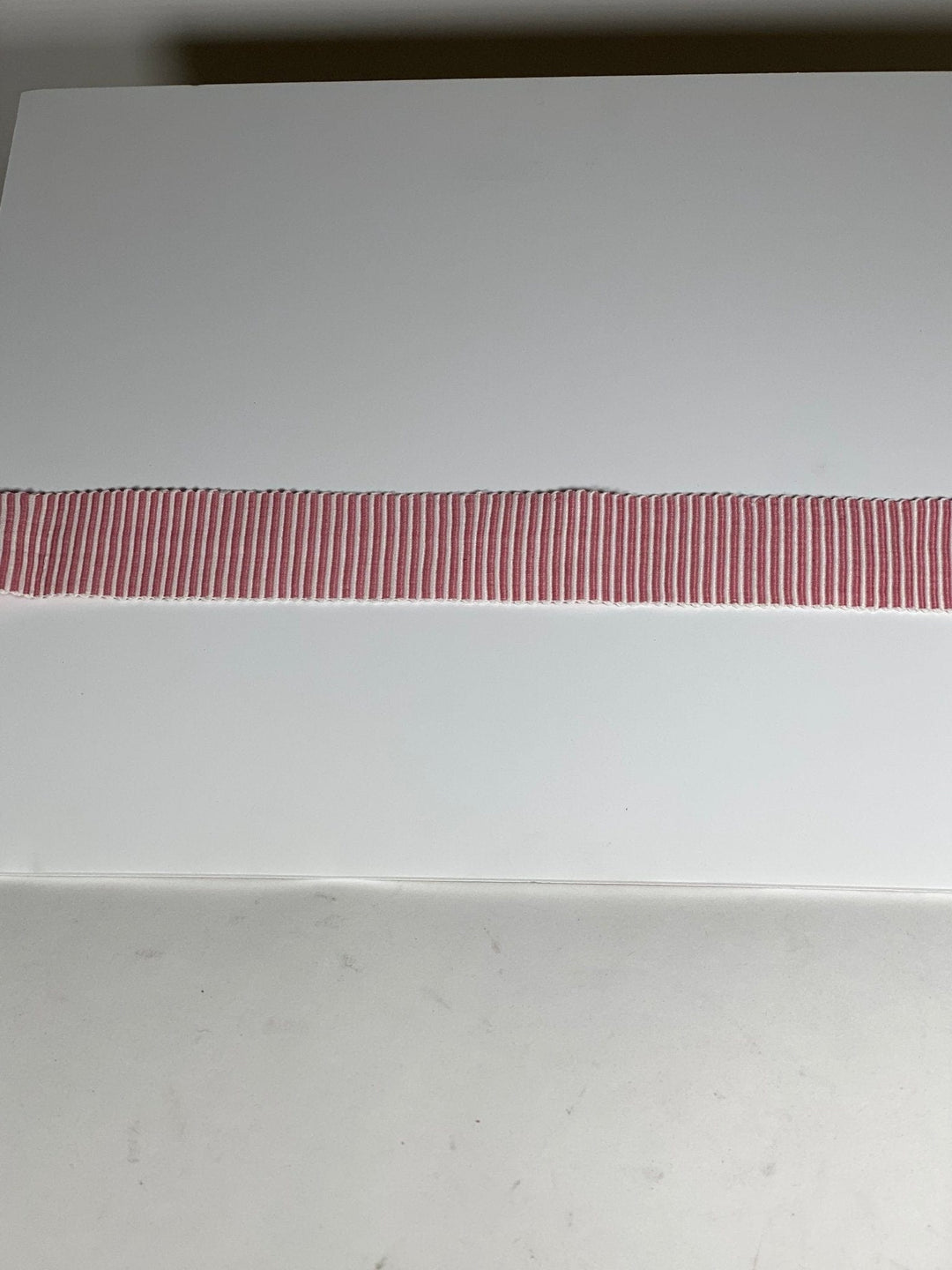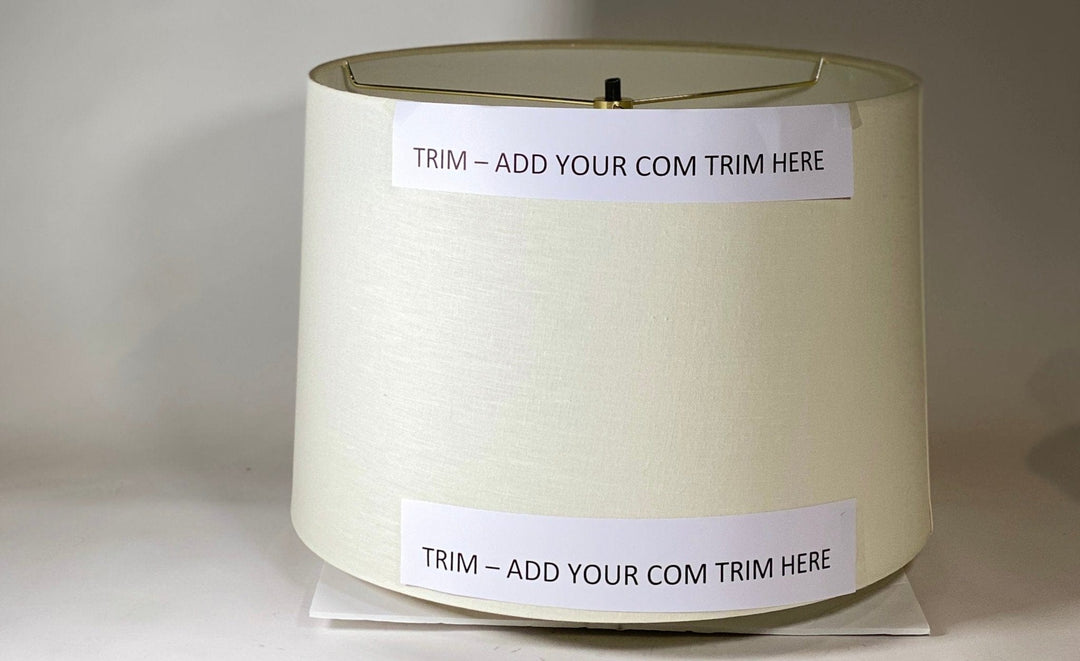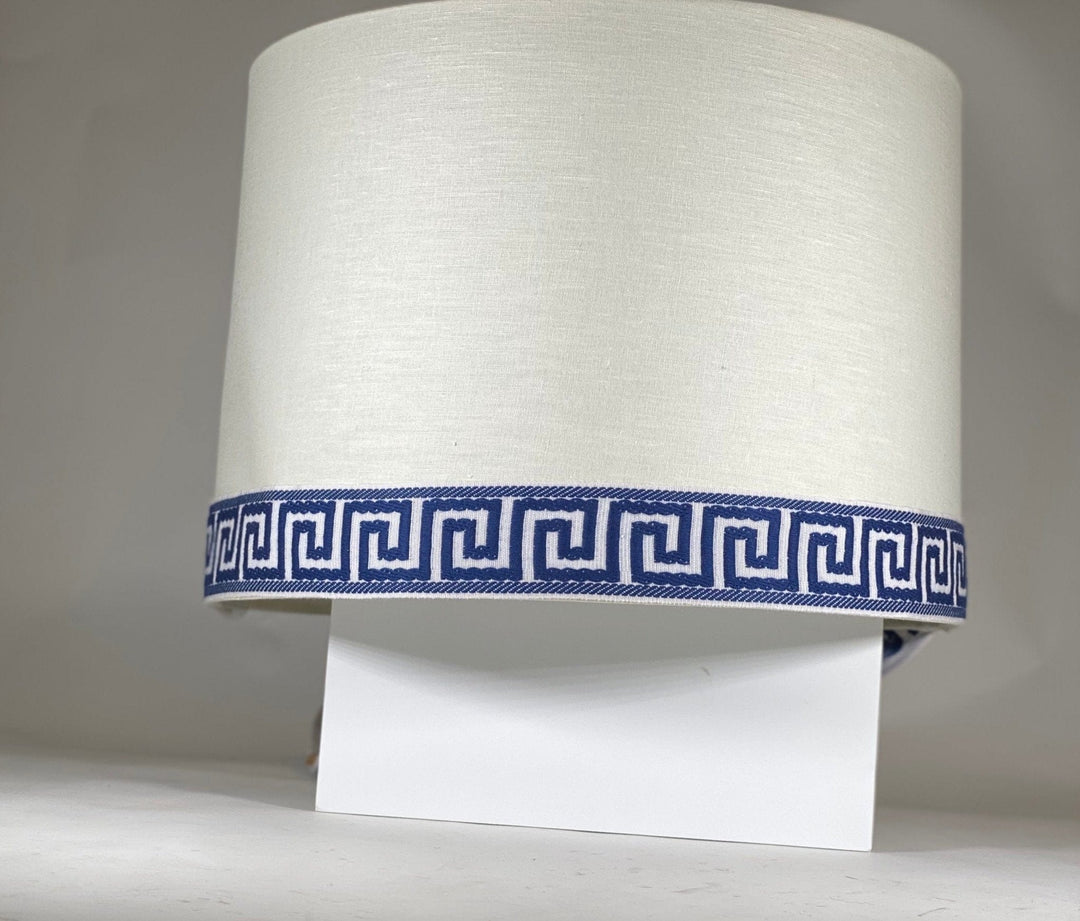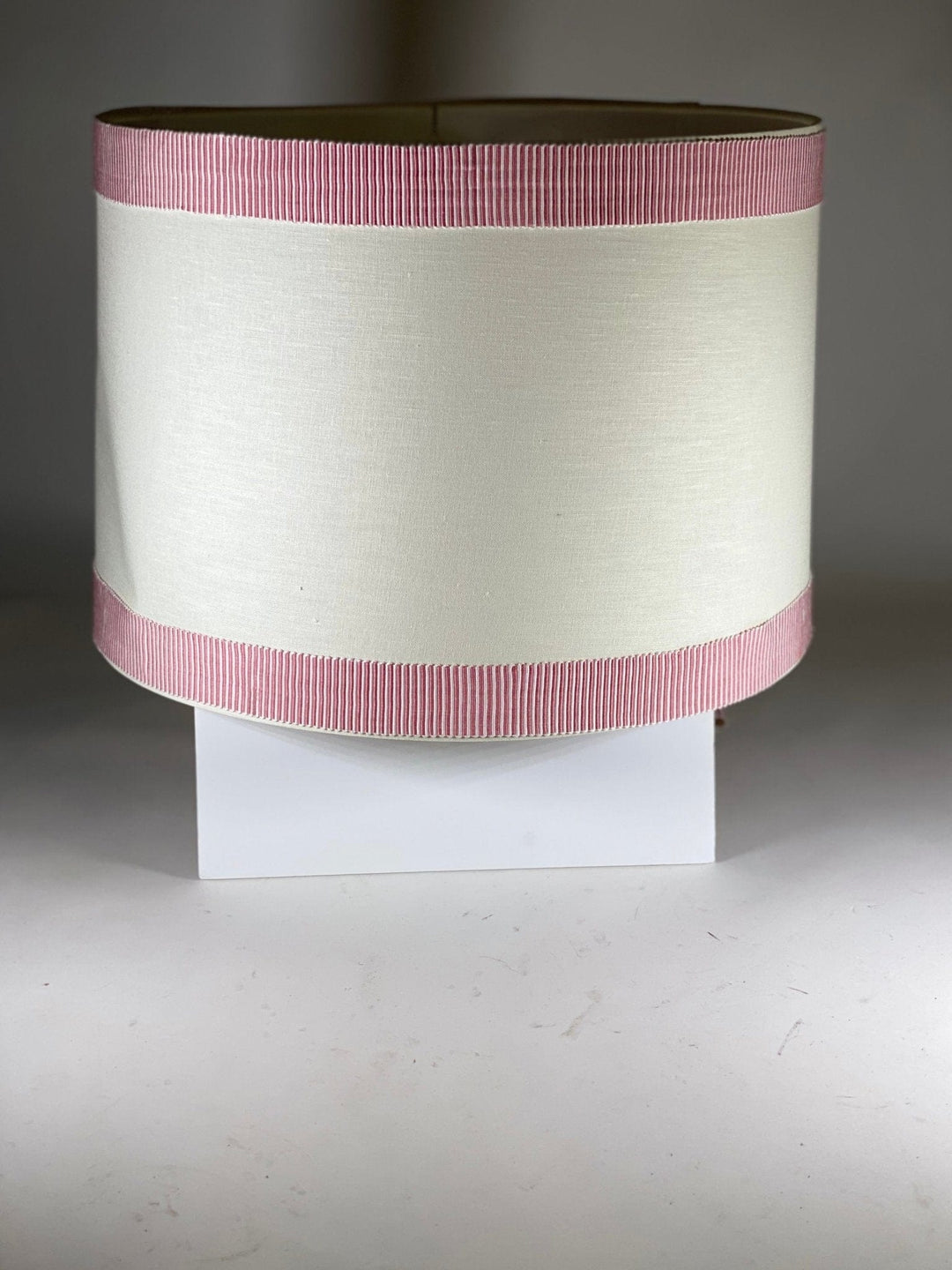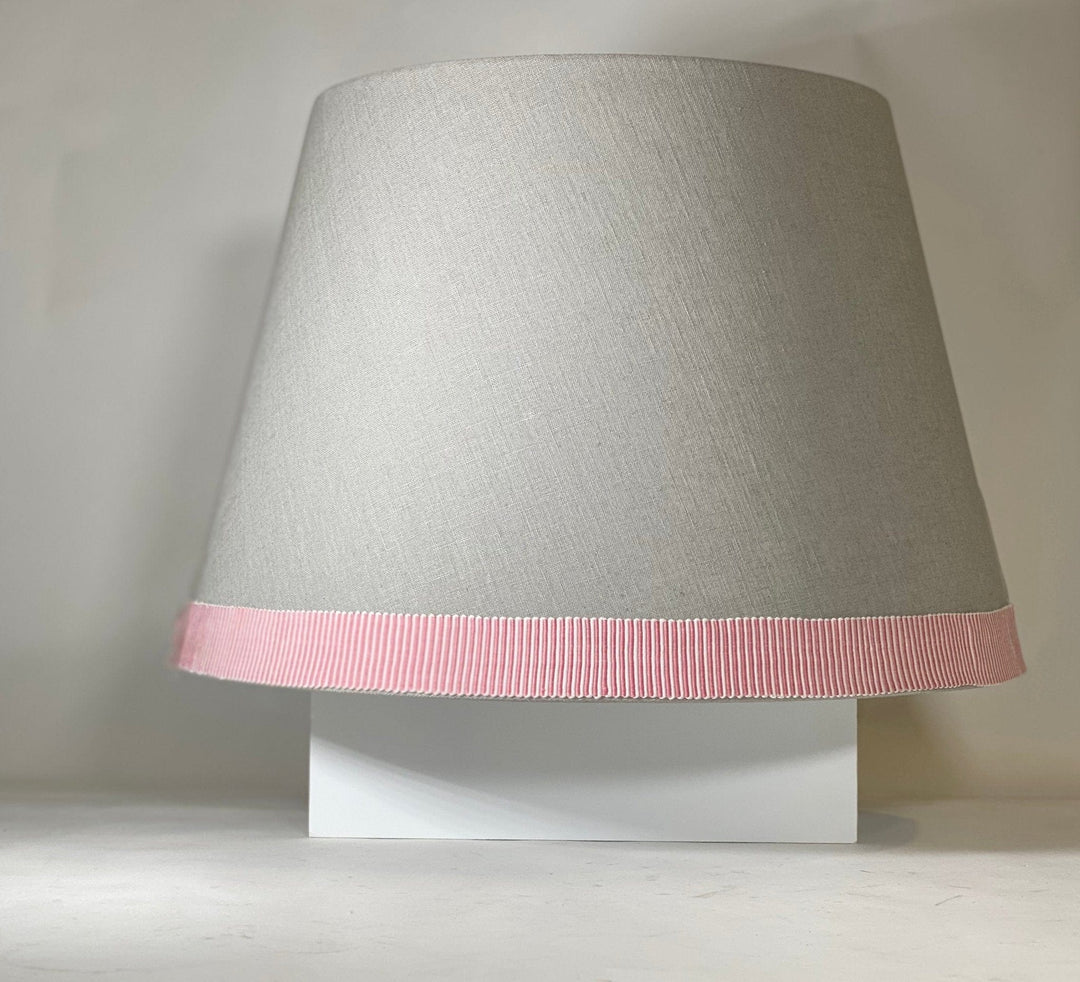 We will add your own material trim to select lampshades.  The trims shown in the pictures are for illustrative purposes.
Step 1. Purchase the shade and trim add-on package
Step 2. Send your trim to our office.  If you want to add trim to the top and bottom of our 16" drum shade, you need to send us 2.8 yards of trim.  
Step 3.  Send your trim to our office:
Lux Lampshades
1003 B Louise Avenue
Charlotte, NC 28211
Please note the following yardage requirements:

COMPLETE DIMENSIONS | DRUM TRIM YARDAGE REQUIREMENTS
10" top x 14" bottom x 10" slant
Top Trim yardage = 32"  & Bottom trim yardage = 45" or 77" or 2.2 yards for top and bottom

11" top x 16" bottom x 11" slant
Top Trim yardage = 36"  & Bottom trim yardage = 52" or 88" or 2.5 yards for top and bottom

12" top x 18" bottom x 12" slant
Top Trim yardage = 39"  & Bottom trim yardage = 58" or 97" or 2.7 yards for top and bottom