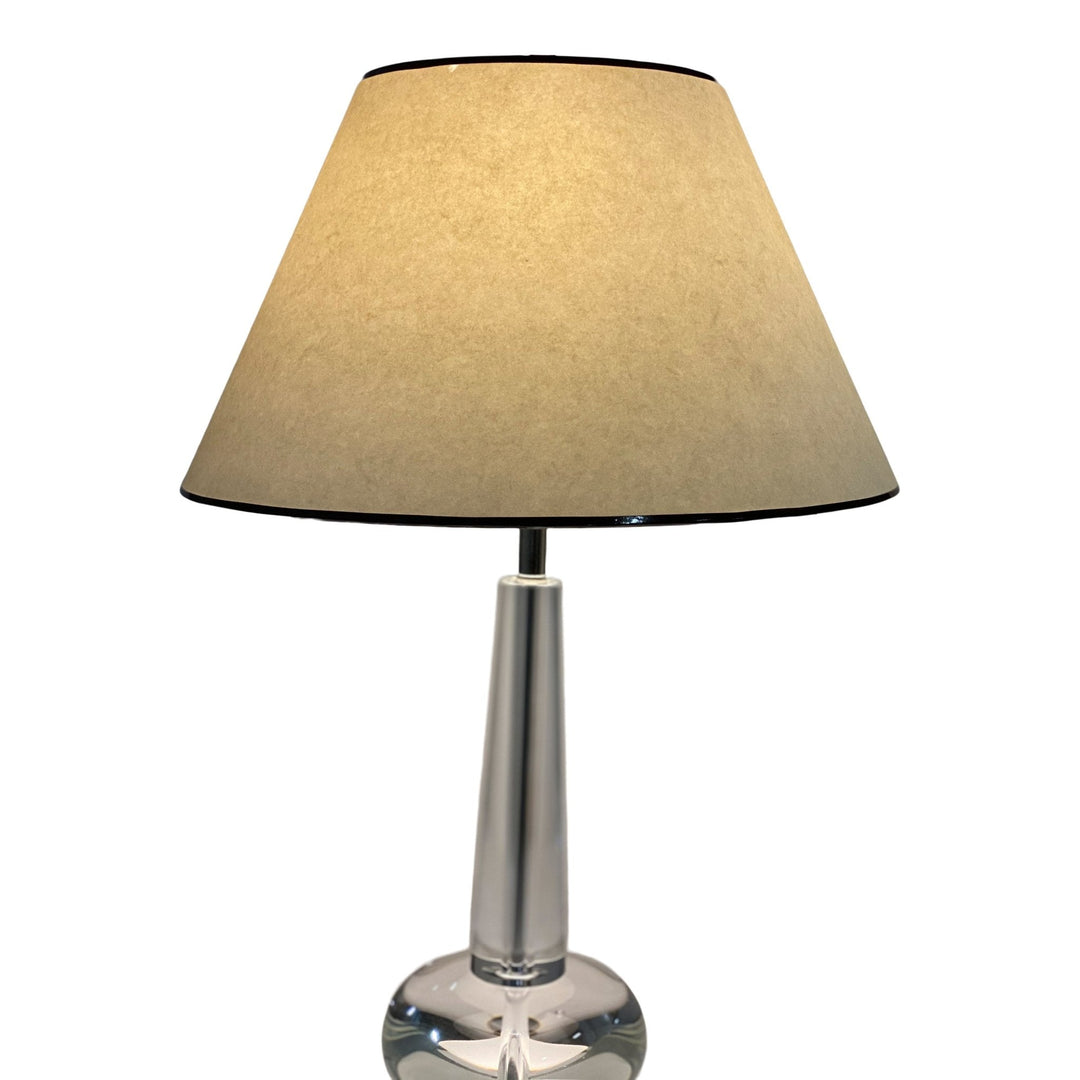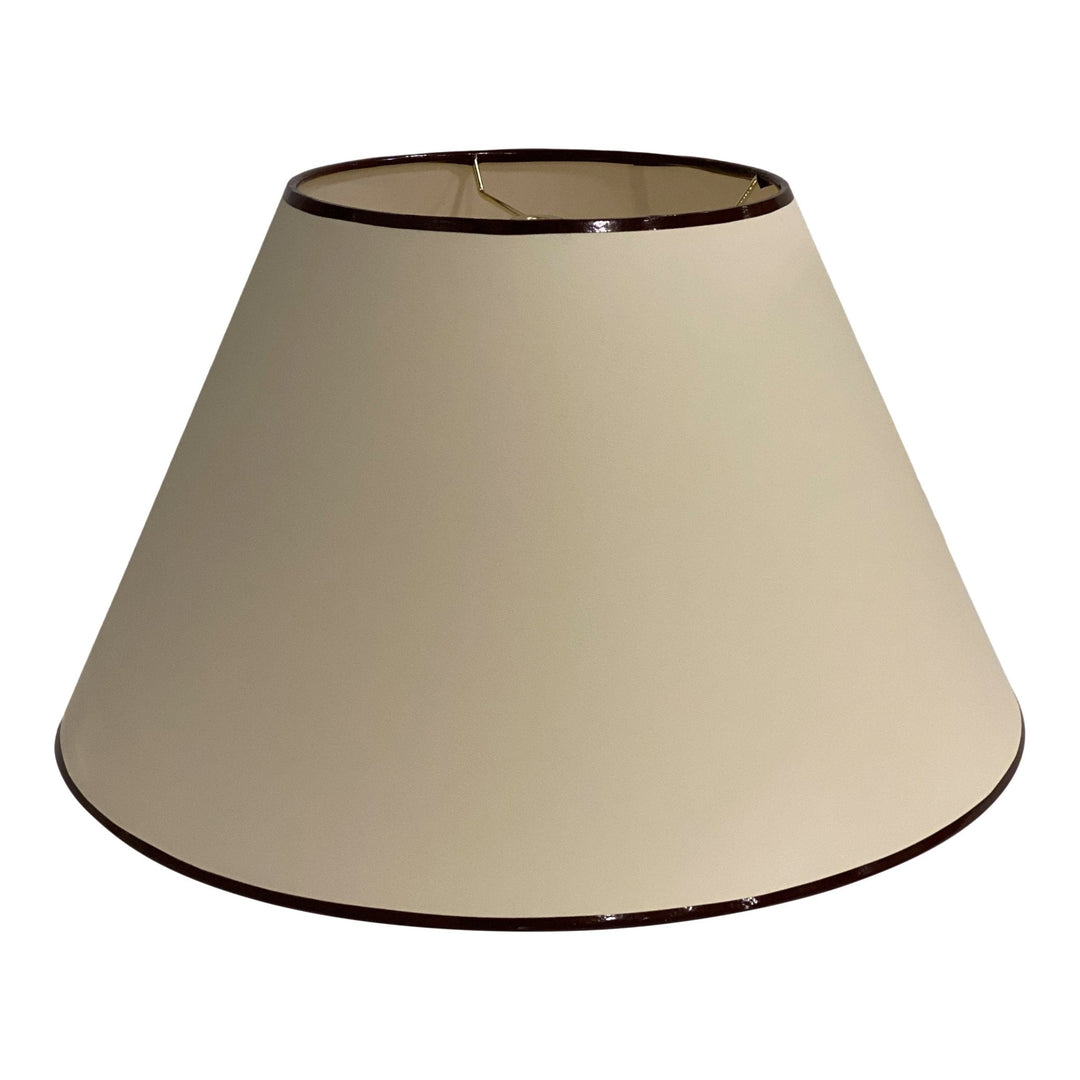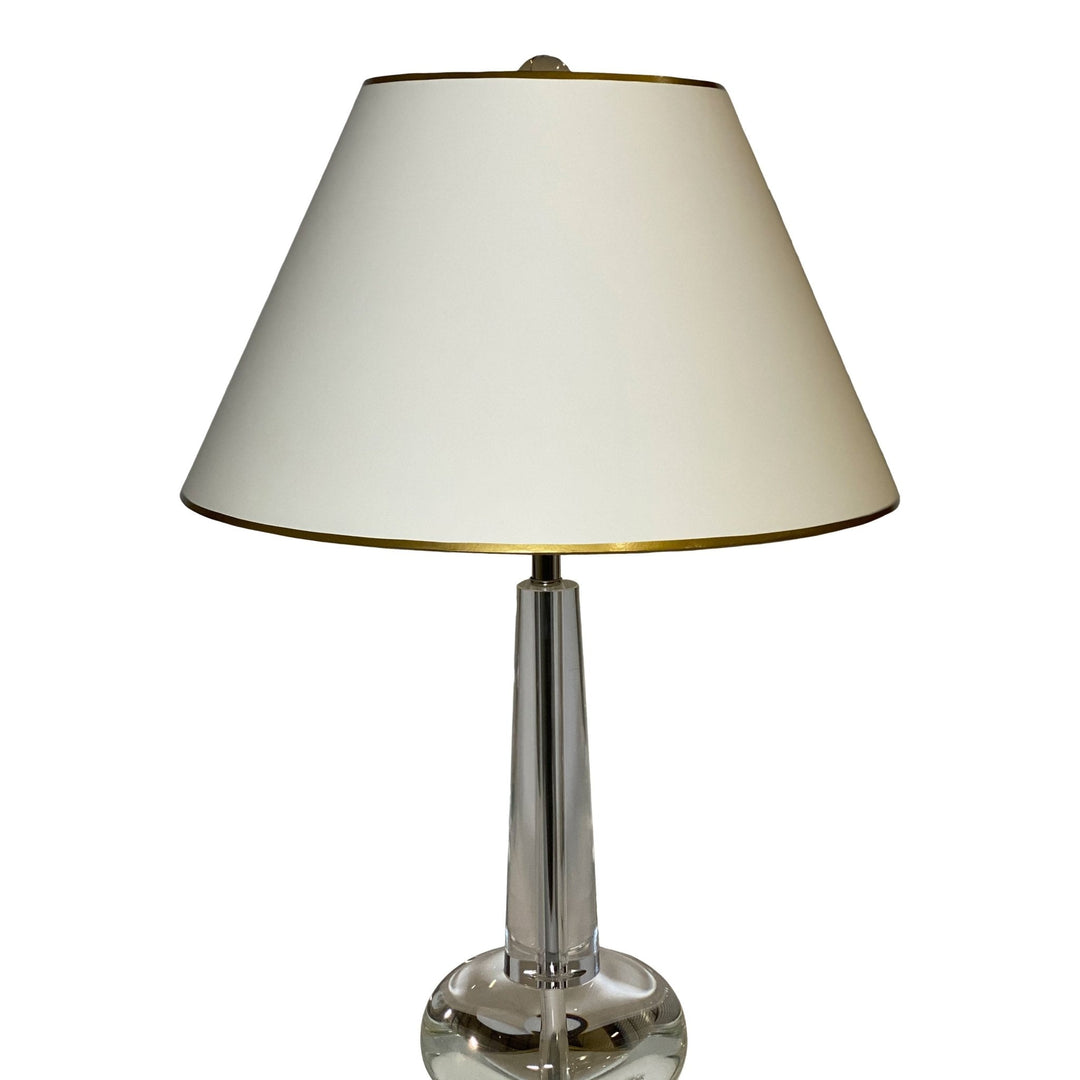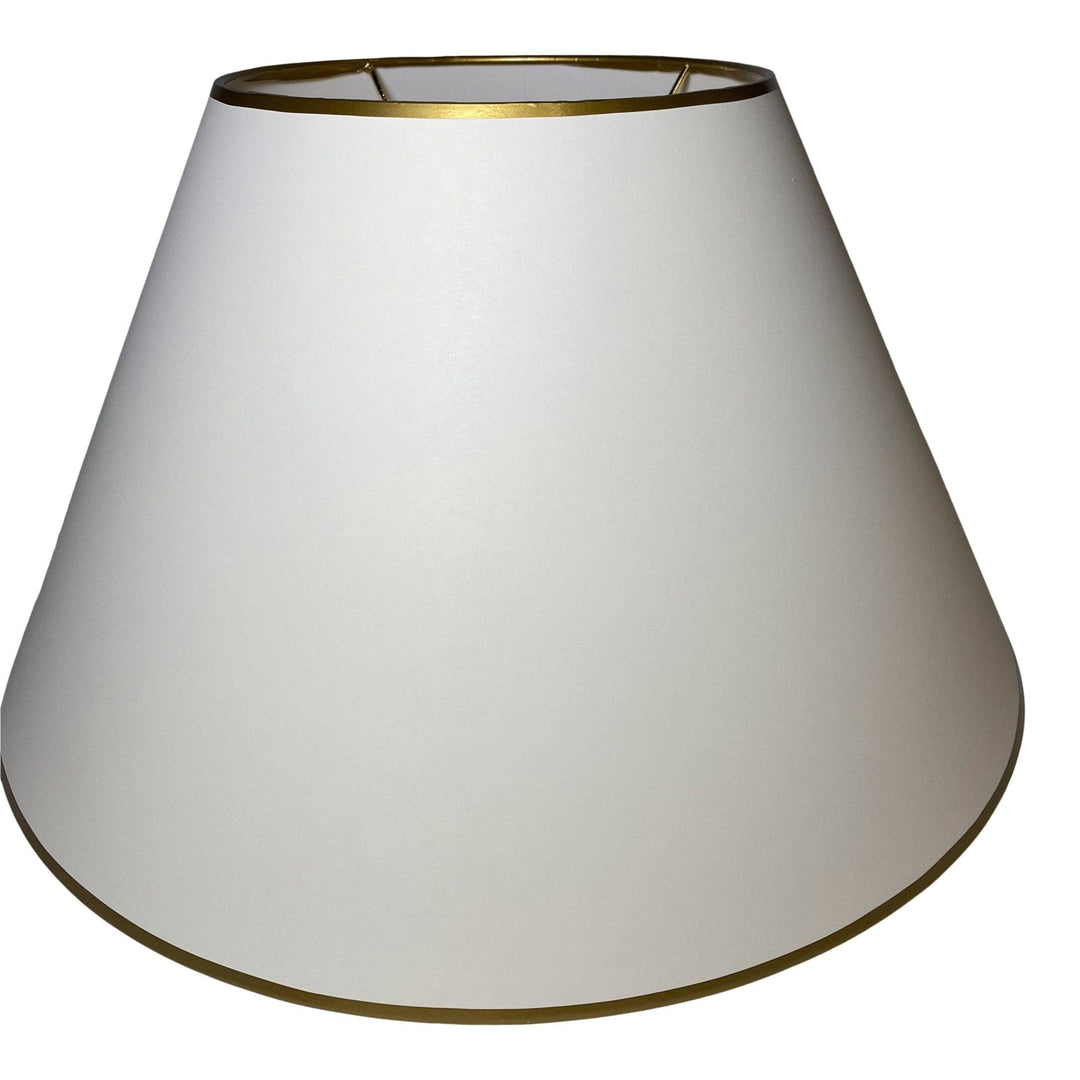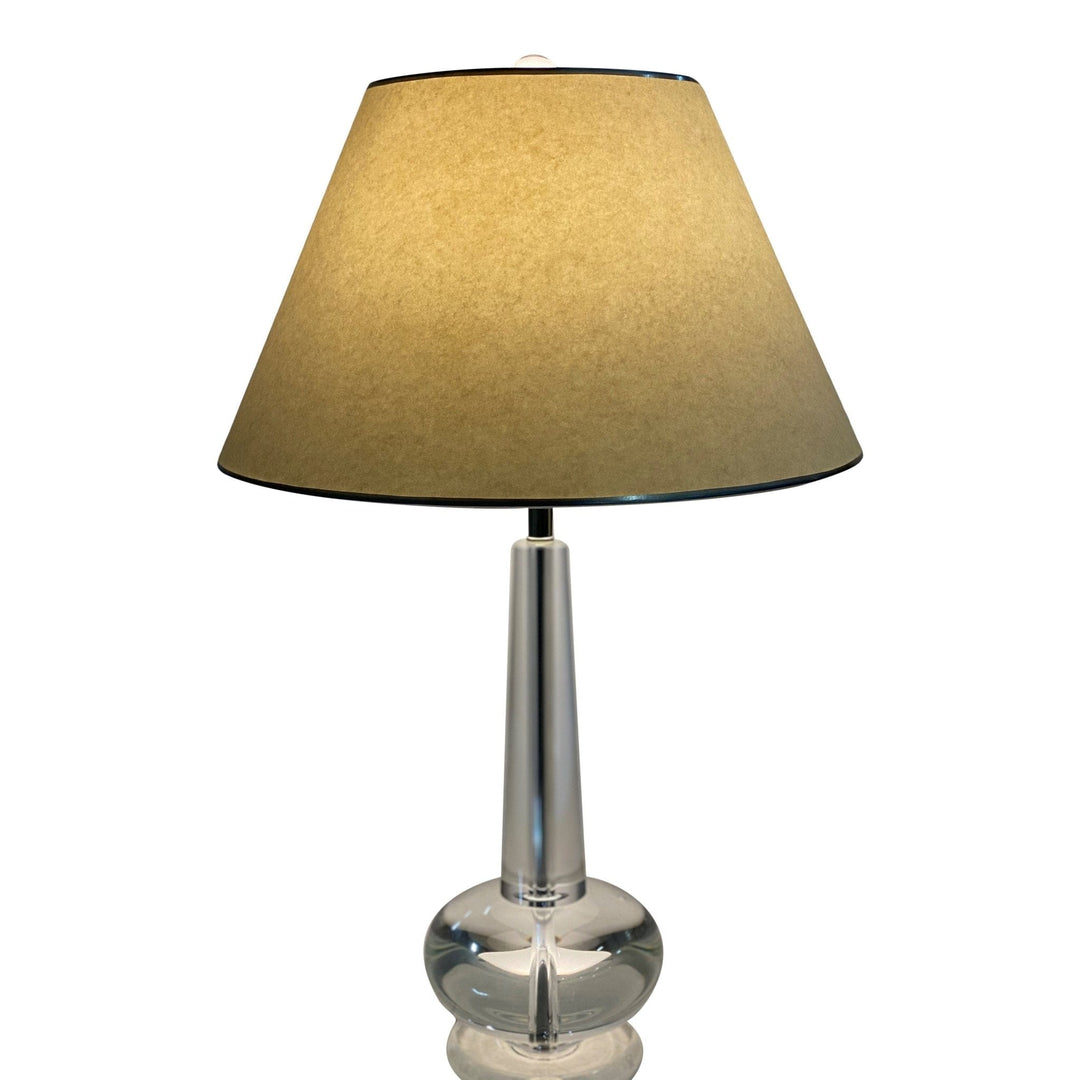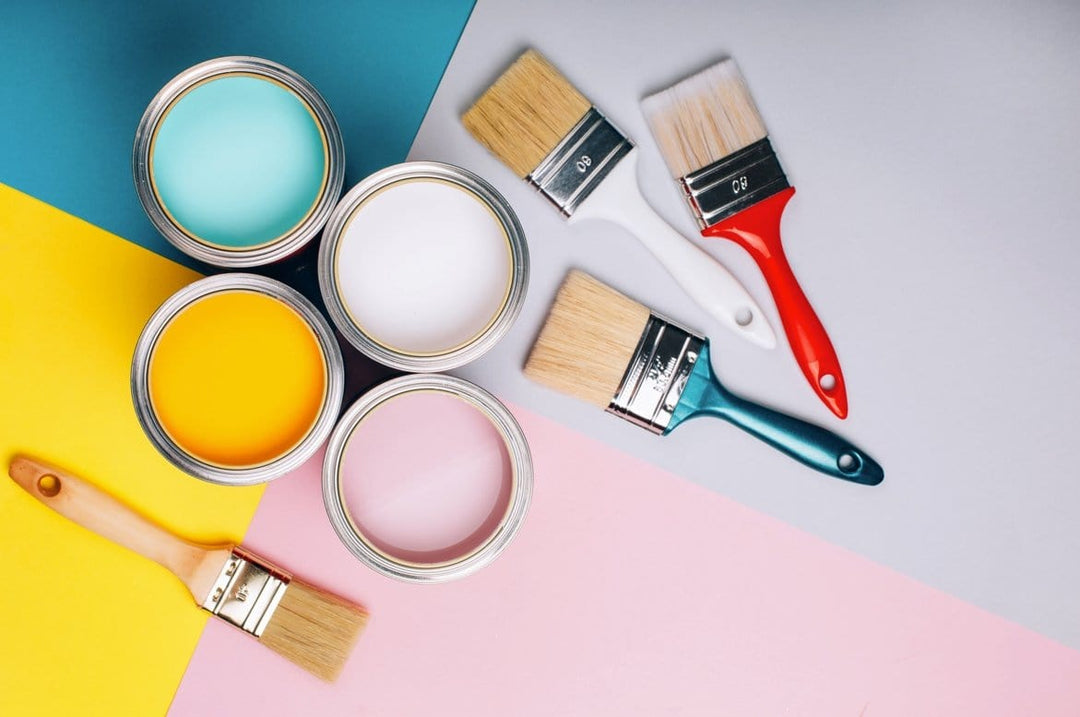 COMPLETE DIMENSIONS
6" top x 12" bottom x 8" slant
7" top x 14" bottom x 9" slant
8" top x 16" bottom x 10" slant
9" top x 18" bottom x 11" slant
10" top x 20" bottom x 12" slant
STYLE | EMPIRE   
Note that sizes provided are the bottom/base dimension. 
FABRIC | PAPER
An off-white vellum paper shade is made to absorb the harshness of compact fluorescent bulbs. 
TRIM | COLORS
These shades are made to order in the US, so please allow 2-3 weeks from date of order to date of shipment. If you want a custom color trim, simply purchase the custom trim shade option and we will contact you to select the trim color.
PROCESS
1.) Select the Benjamin Moore PMS color for the trim
https://www.benjaminmoore.com/en-us/search?q=PMS%20colors&category=color
2.) Lux will contact you to confirm the trim color
3.)  Sit back and relax, while your custom paper shades are shipped to your door.
CRAFTSMANSHIP
Lux Lampshades are handcrafted using traditional, labor intensive manufacturing techniques and the finest materials. All shades are self-trimmed with applied ¼" bands, top and bottom. These shades are made in the USA.
Need a paper shade in a different size  or with a different color?  Email us at info@luxlampshades.com