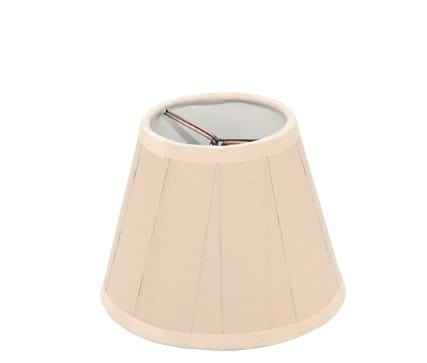 Size Information

Additional Information
COMPLETE DIMENSIONS | EMPIRE
3" top x 5" bottom x 4.5" slant - These shades are made to order.  Please allow 4-5 weeks from receipt of order to delivery.
STYLE | BOX PLEAT   
Note that sizes provided are the bottom/base dimension. The distance between pleats is approximately 3cm, but can slightly vary with sizes and style. 
FABRIC | PAPER  
We use a sturdy watermarked paper that is laminated on 14 pt. polystyrene.
CRAFTSMANSHIP | PLEATS
Lux Lampshades are handcrafted using traditional, labor intensive manufacturing techniques. These shades are self-trimmed with applied ¼" bands, top and bottom.