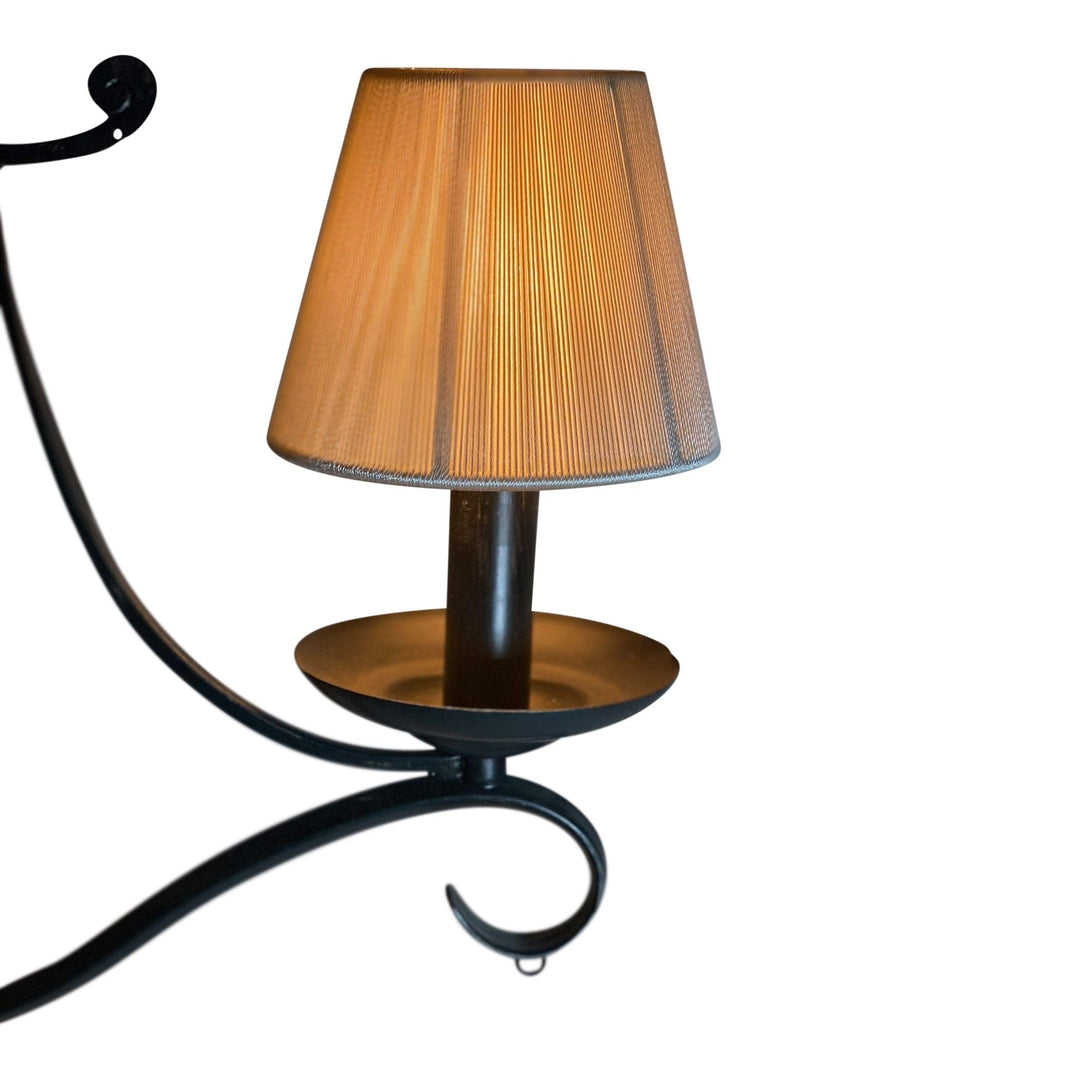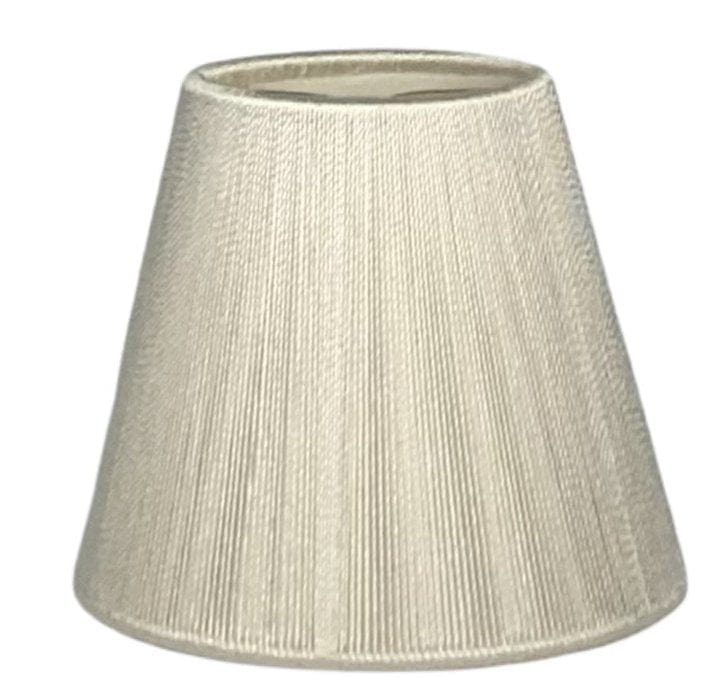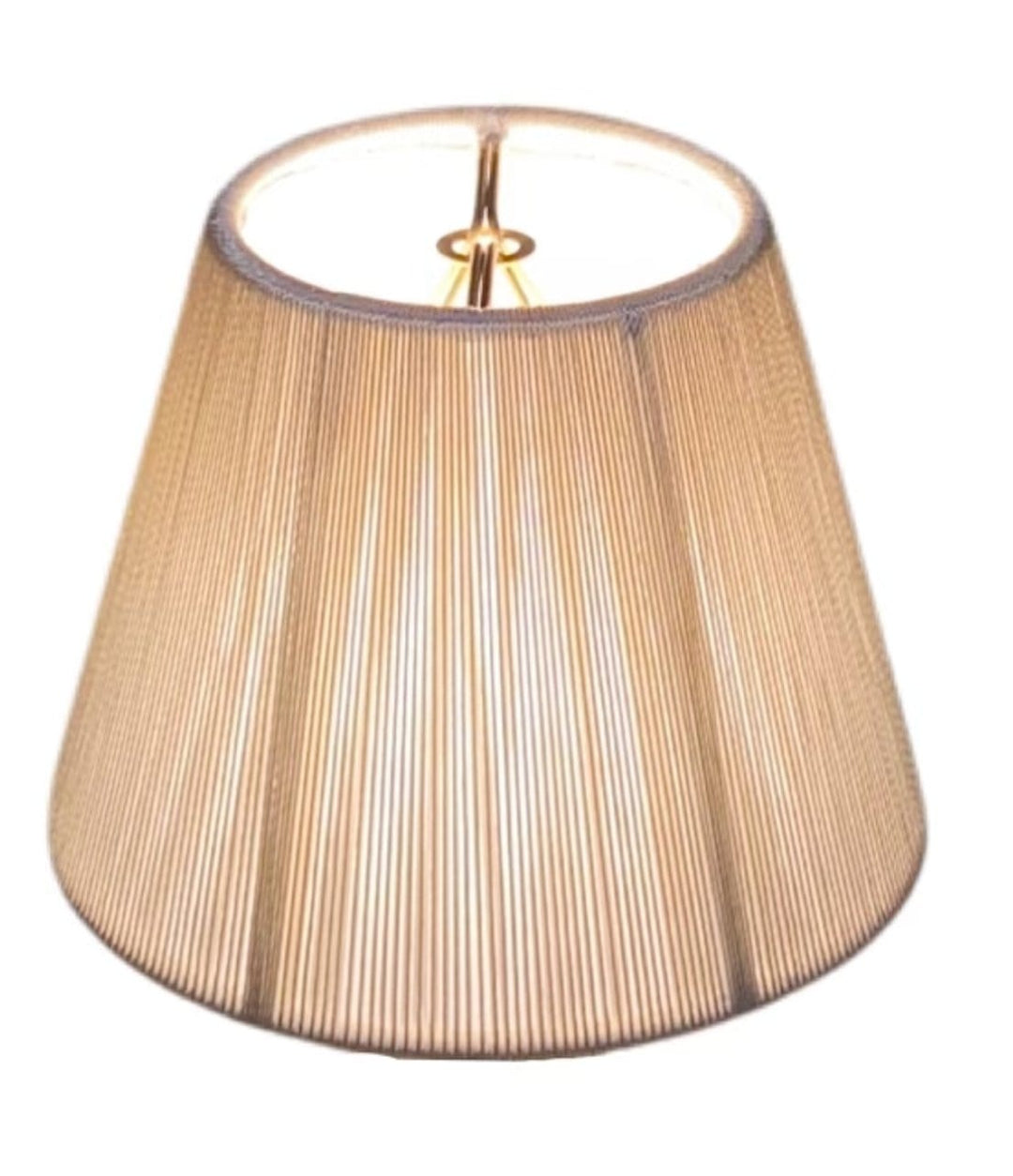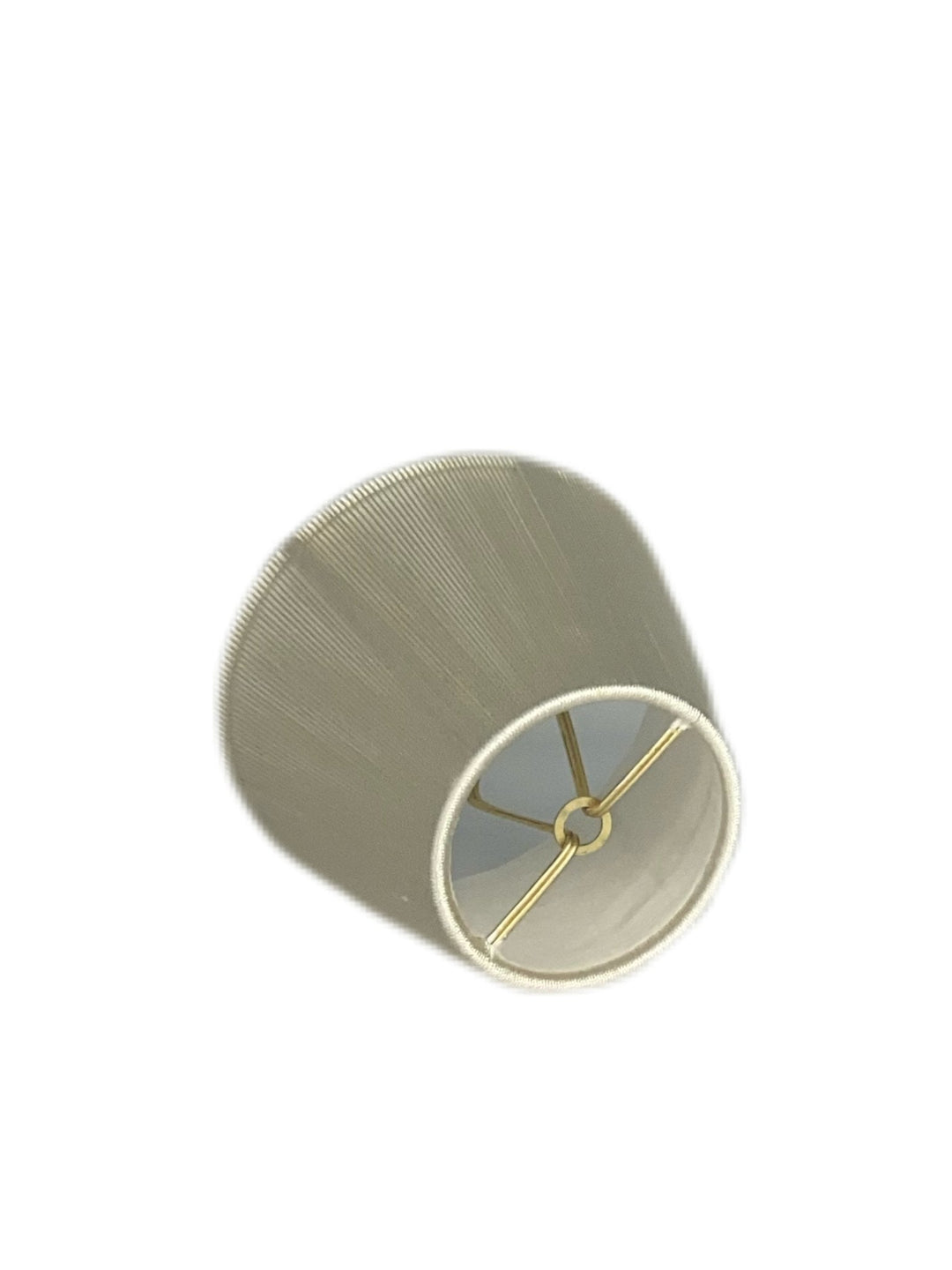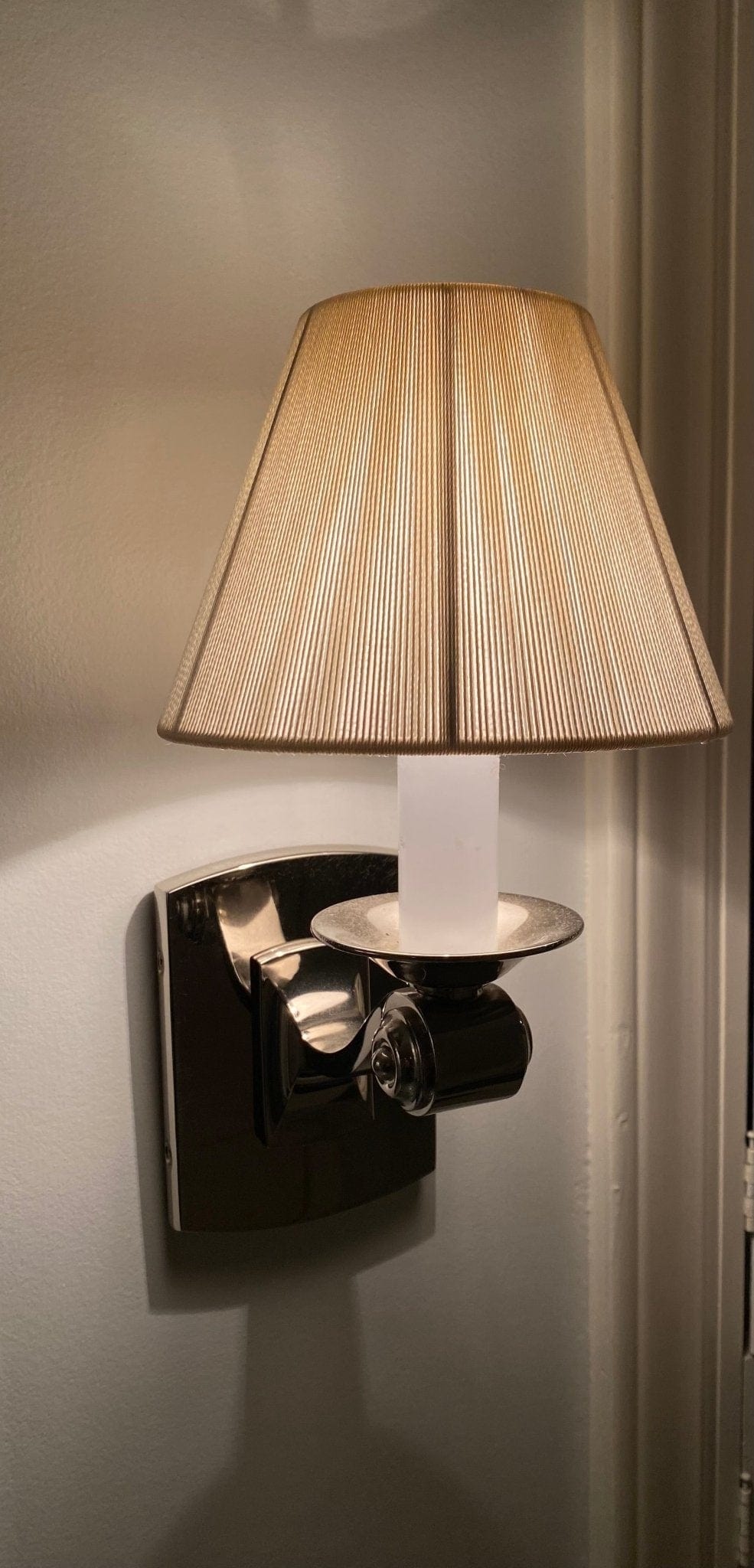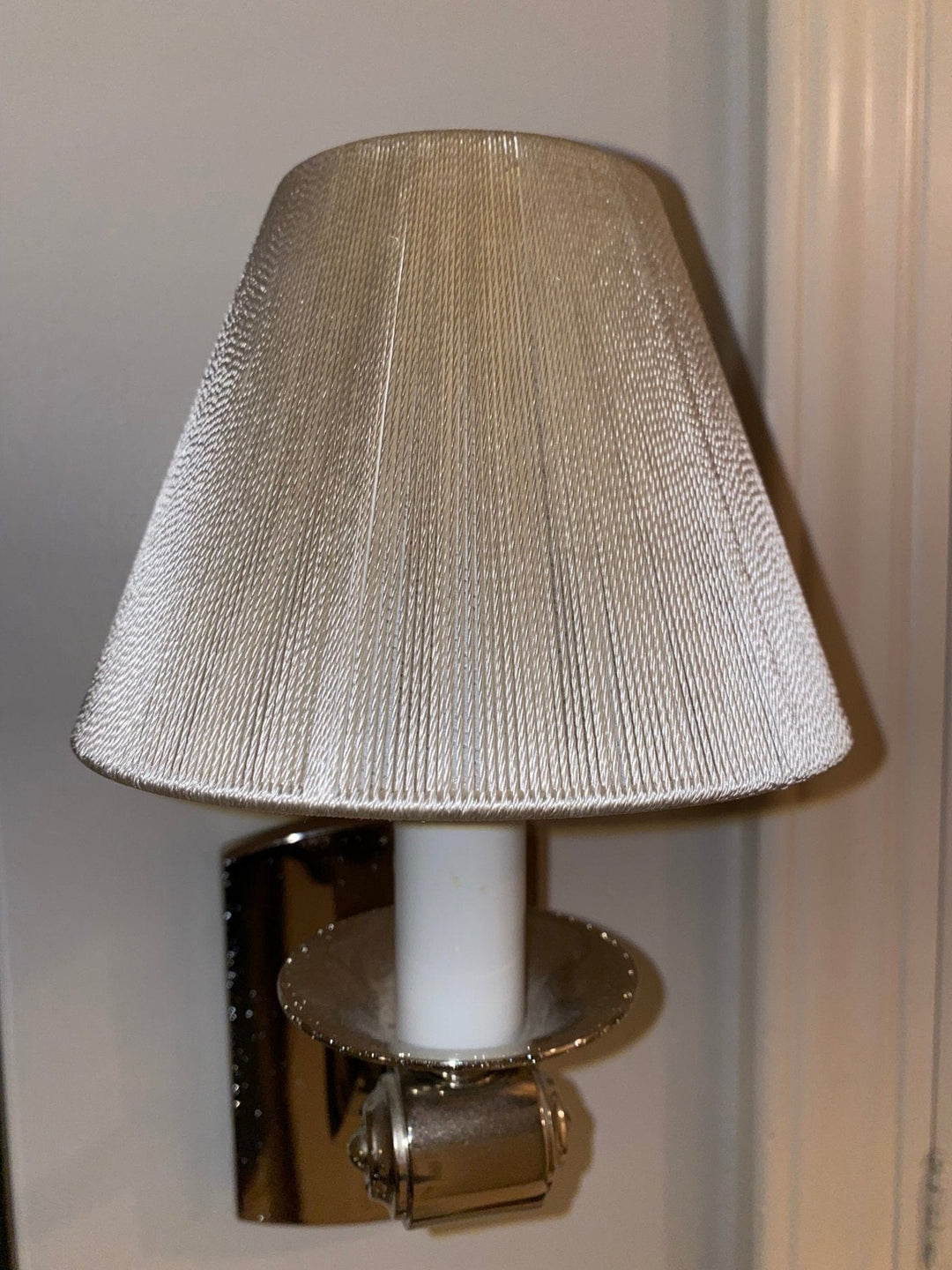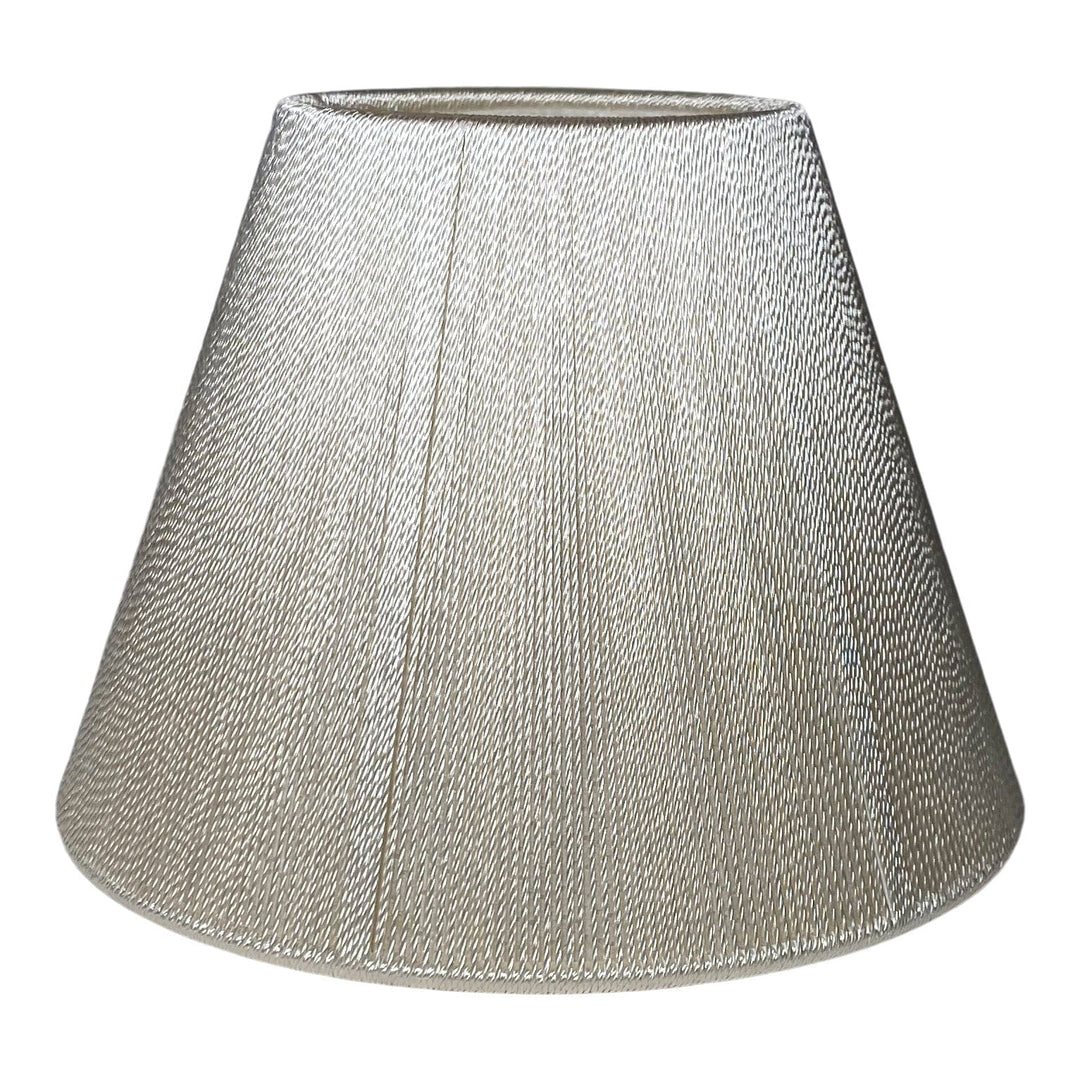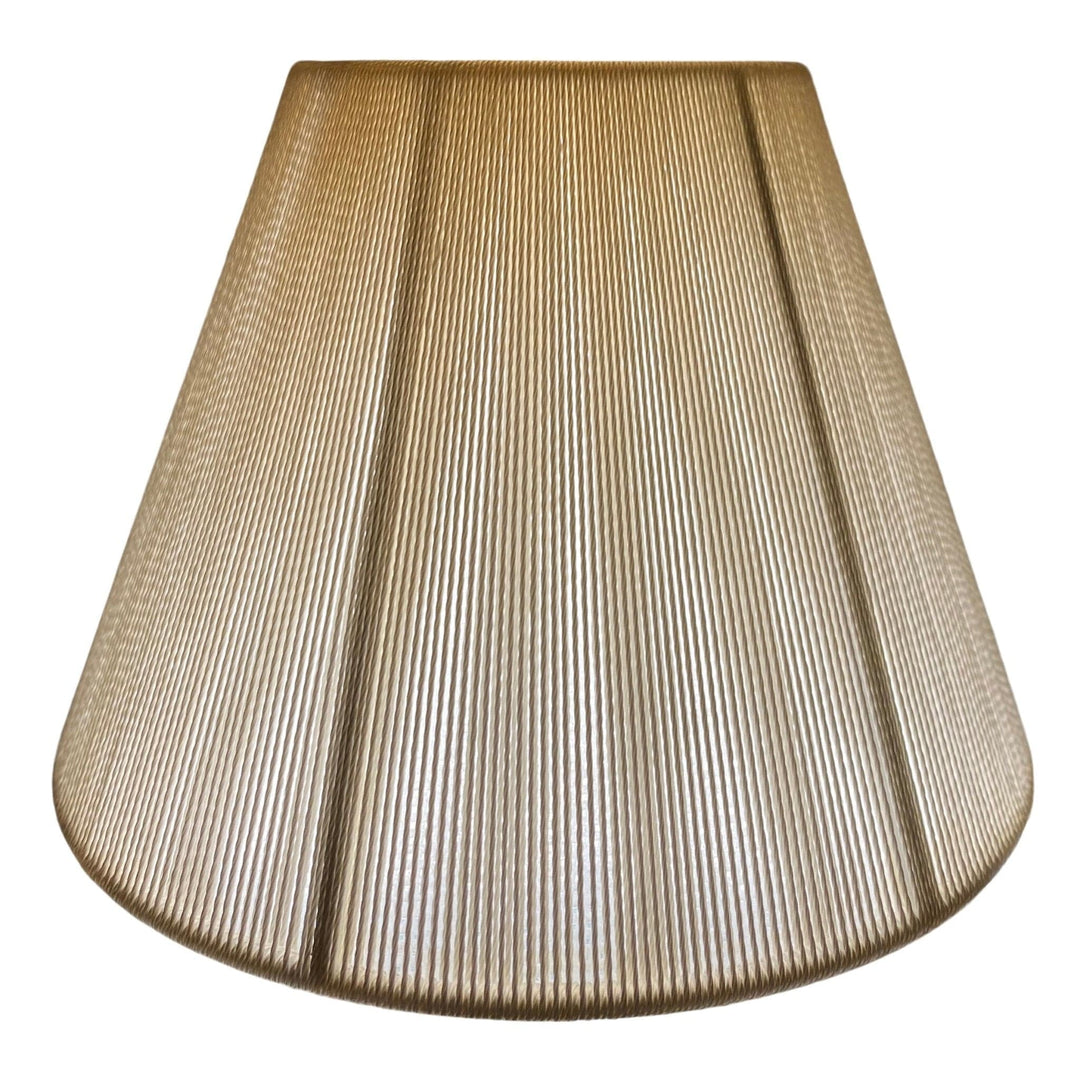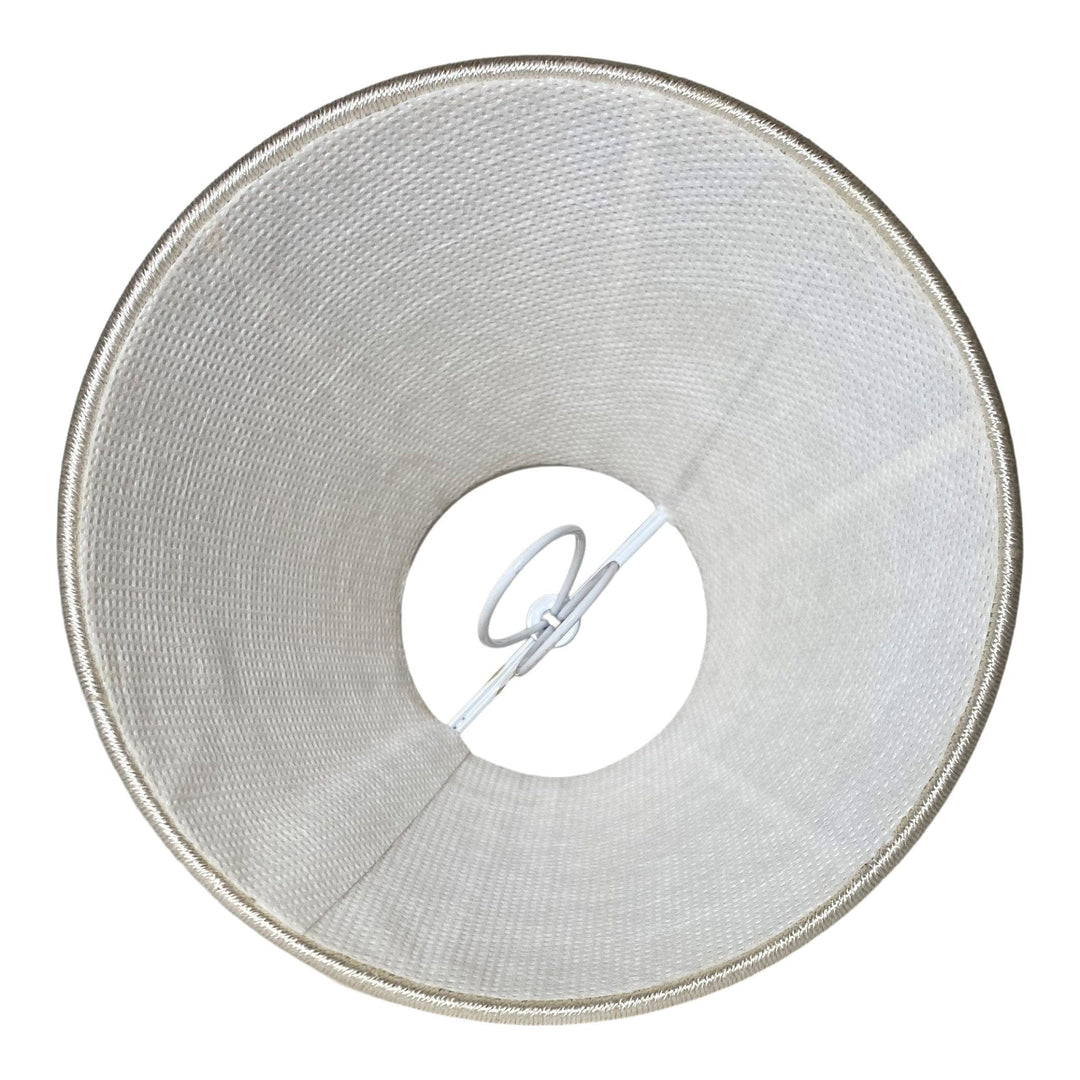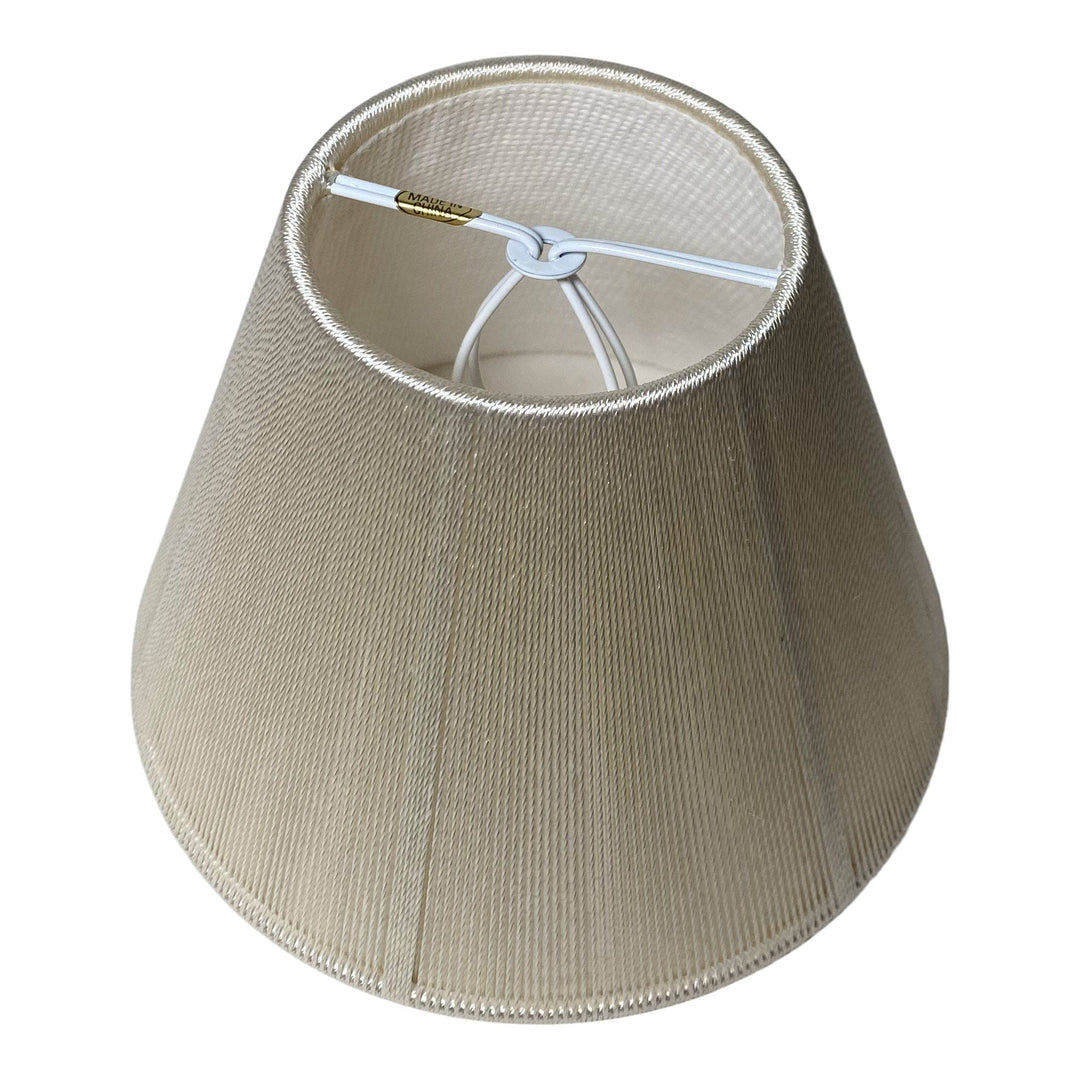 Size Information

Additional Information
COMPLETE DIMENSIONS | EMPIRE
3" top x 5" bottom x 4" slant; brass candle clip no drop

3" top x 6" bottom x 4.5" slant; white candle clip no drop

These shades are some of our most popular shades.  We strive to keep these in stock and ready to ship.  Due to large volume orders, we do run out of these shades from time to time....if that happens, we will notify you and advise on when we will have them back in stock.
STYLE | EMPIRE   
Note that sizes provided are the bottom/base dimension.
FABRIC | STRING
These are made from hand wrapped string for a warm, natural texture.  The shades have a white lining on the inside of the shade. 
CRAFTSMANSHIP
Lux Lampshades are handcrafted using traditional, labor intensive manufacturing techniques and the finest materials.