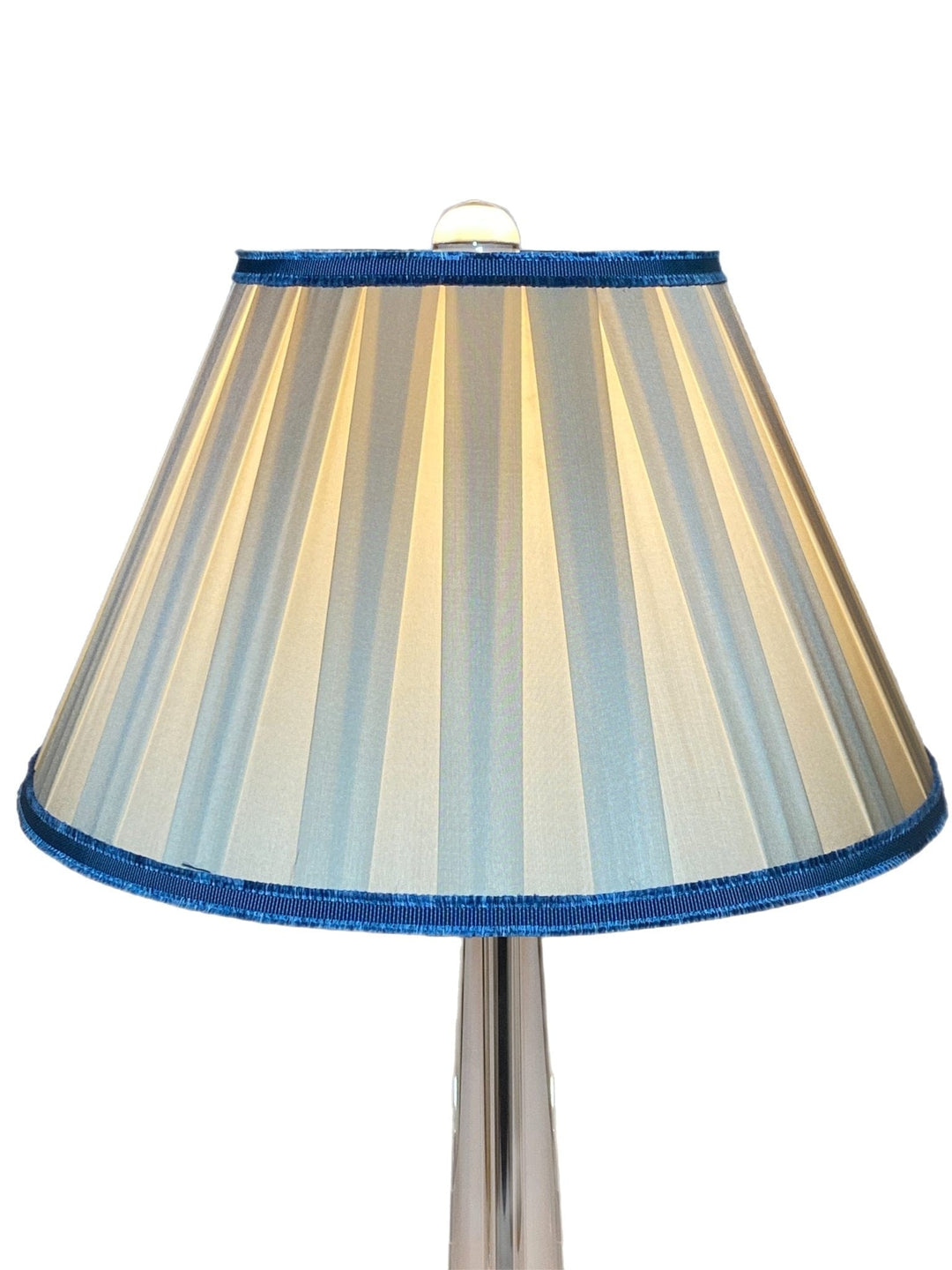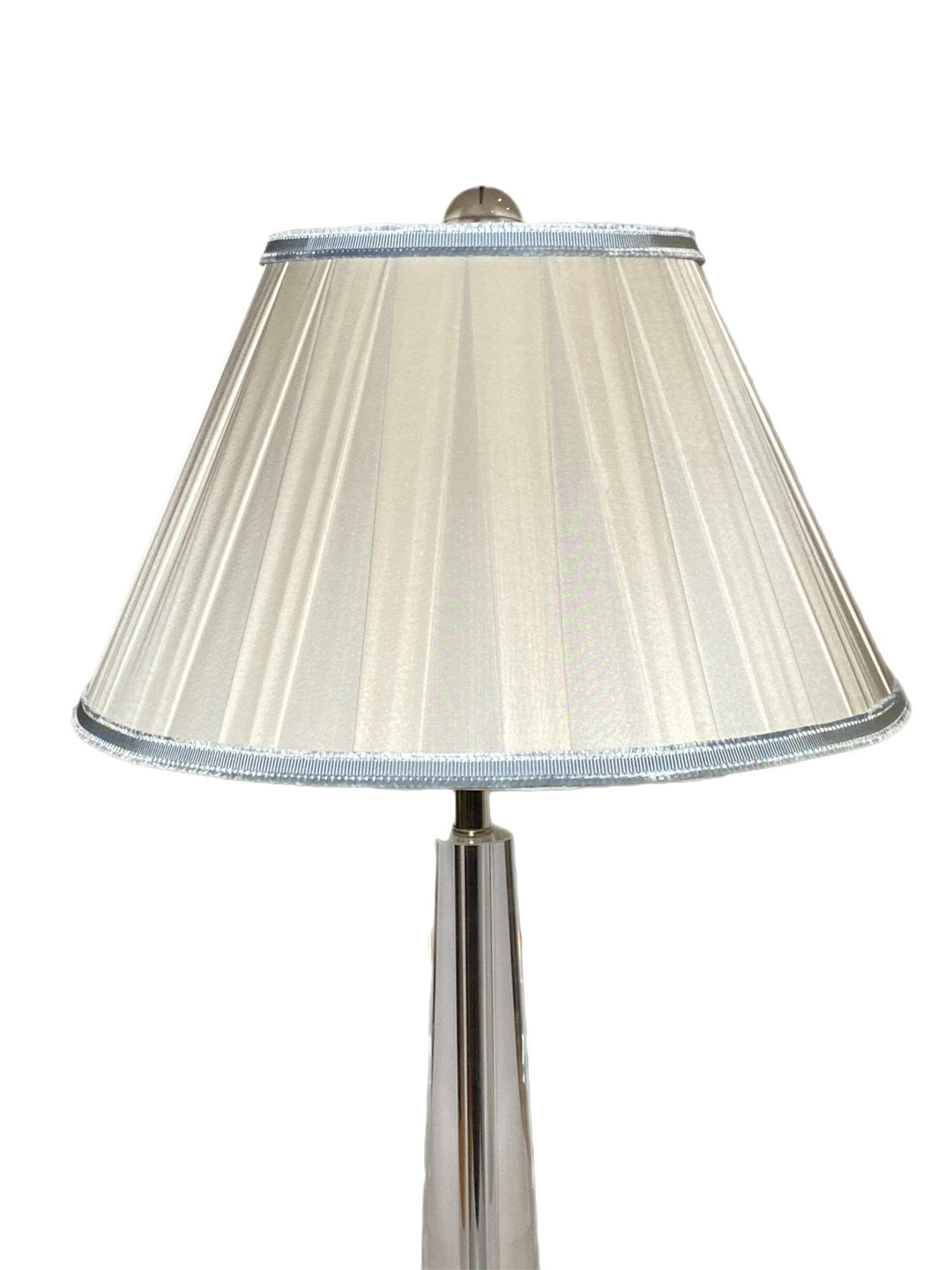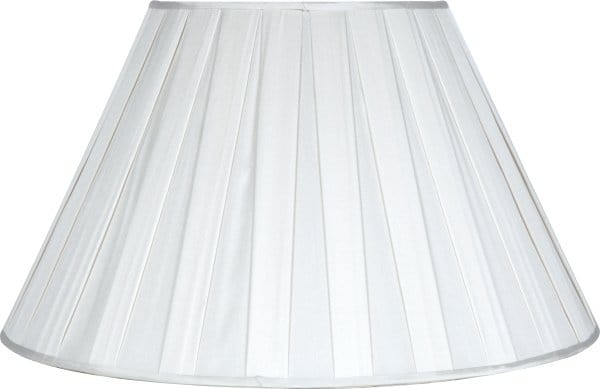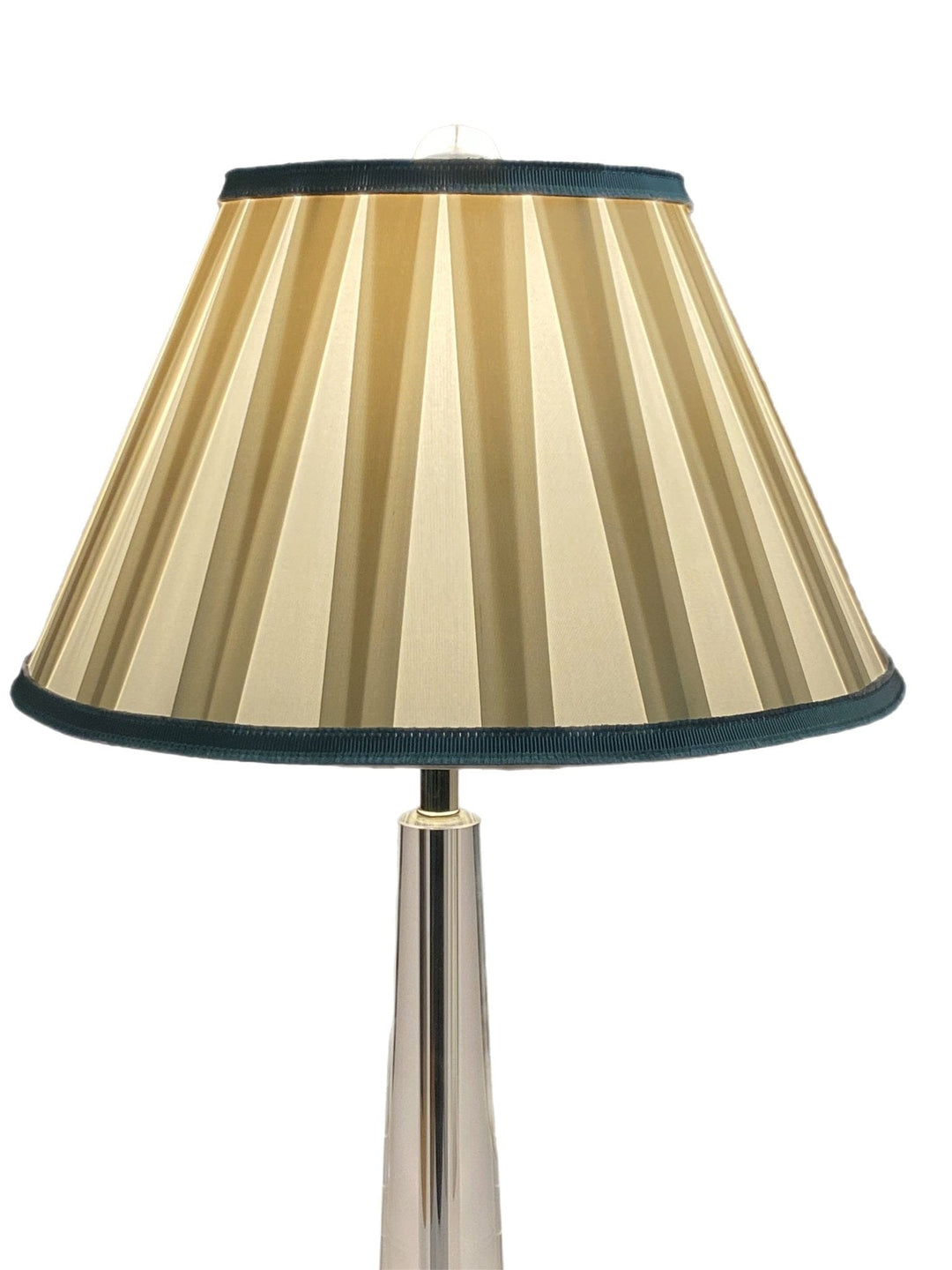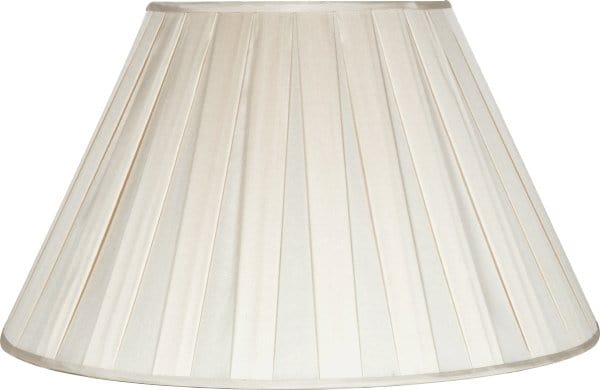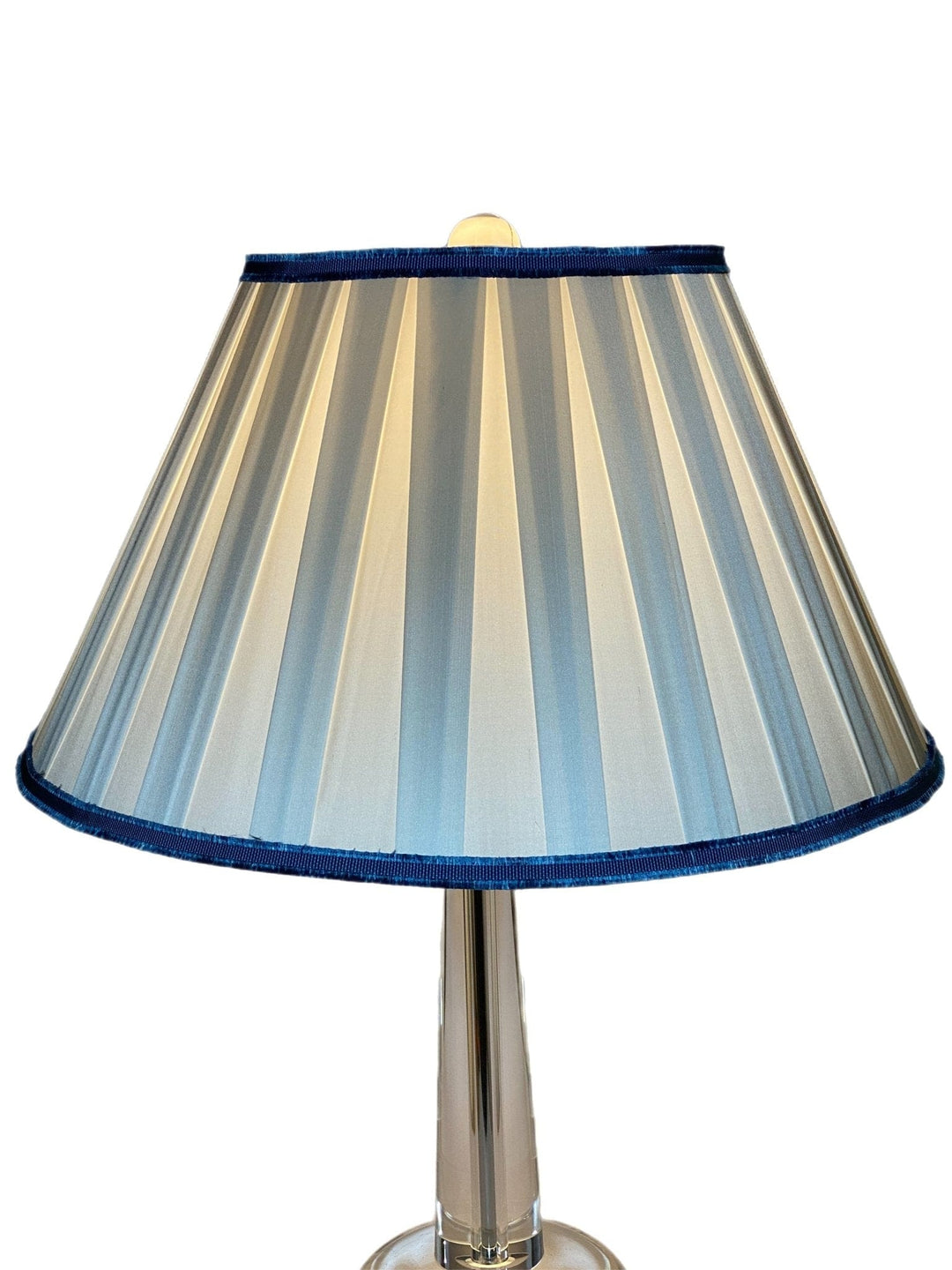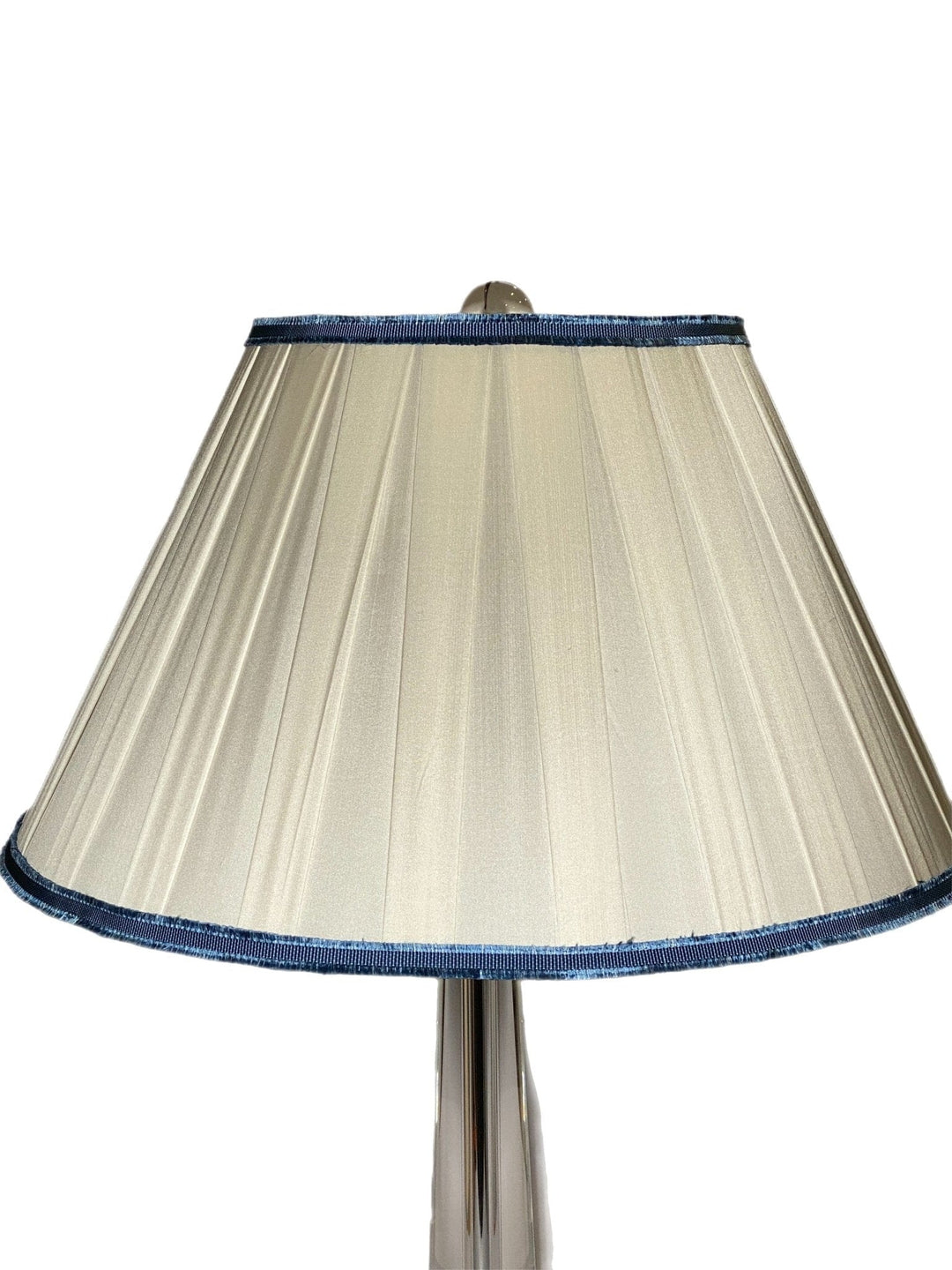 Our Box Pleat Silk Empire Lamp Shade is the epitome of luxury and sophistication. Featuring a handcrafted silk box pleat shade and available in six sizes, this exclusive product guarantees to bring a sophisticated and tasteful ambience to any lighting scenario. Enjoy the superior craftsmanship of this signature product from Lux.

COMPLETE DIMENSIONS | EMPIRE
6" top x 12" bottom x 8" slant
7" top x 14" bottom x 9" slant
8" top x 16" bottom x 10" slant
9" top x 18" bottom x 11" slant
10" top x 20" bottom x 12" slant
11" top x 22" bottom x 13" slant
STYLE | BOX PLEAT   
Note that sizes provided are the bottom/base dimension. The distance between pleats is approximately 3cm, but can slightly vary with different sizes and styles.
FABRIC | SILK  
Style, fabric and finishing combine to make all the difference in a lampshade. Our silk shades use the best dupioni, shantung, and shalini silks available. Get a glimpse of The Lux Difference by perusing our photo gallery. But once you touch and feel our silk shades, you'll know our quality is the real deal.
CRAFTSMANSHIP | PLEATS
Lux Lampshades are handcrafted using traditional, labor intensive manufacturing techniques using fine fabrics, 11 gauge copper fittings, sturdy backings and the fullest pleats possible. Each pleat is meticulously folded for optimal contrast. All shades are self-trimmed with applied ¼" bands, top and bottom.
These shades are some of our most popular shades.  We strive to keep these in stock and ready to ship.  Due to large volume orders, we do run out of these shades from time to time....if that happens, we will notify you and advise on when we will have them back in stock.