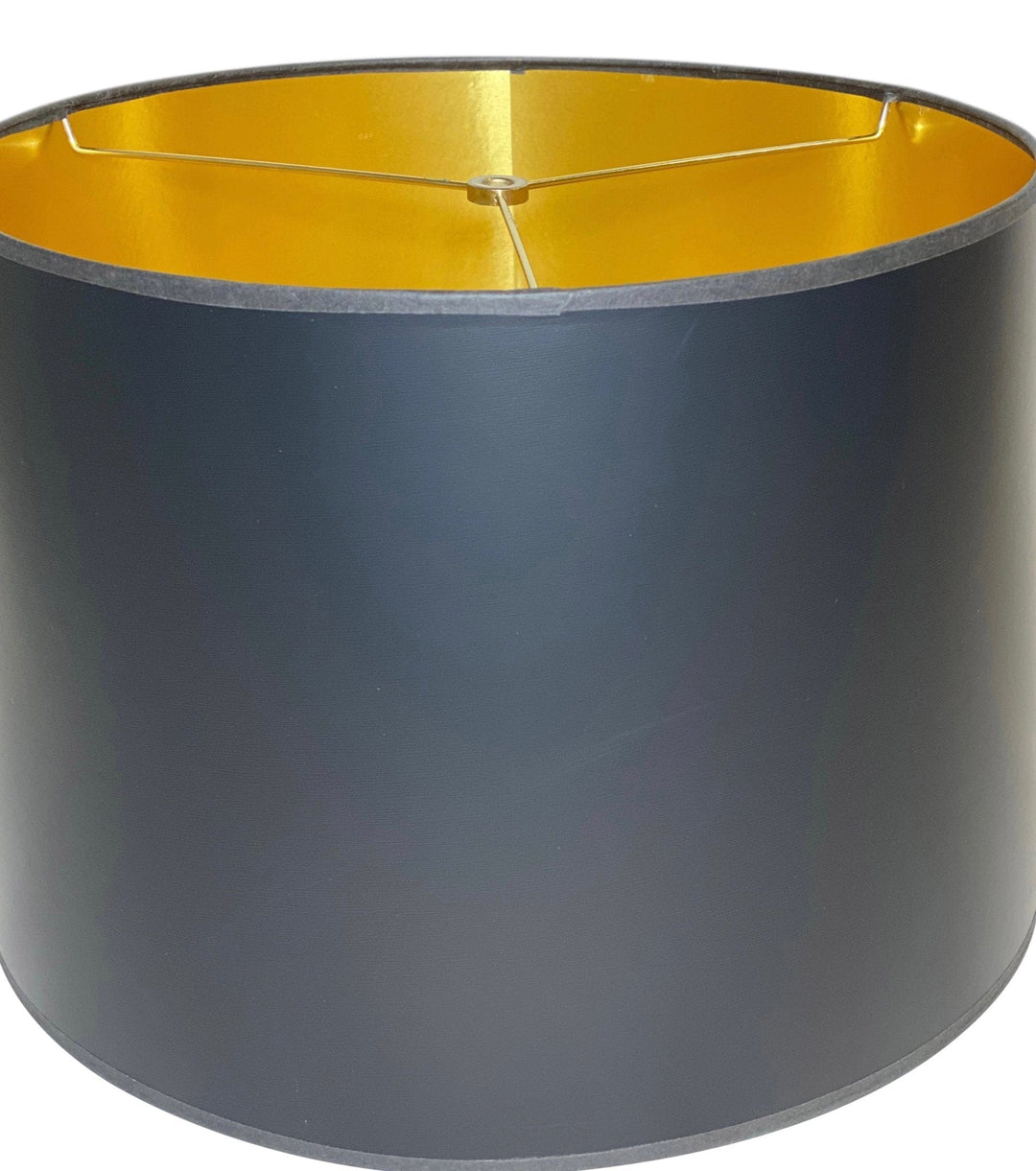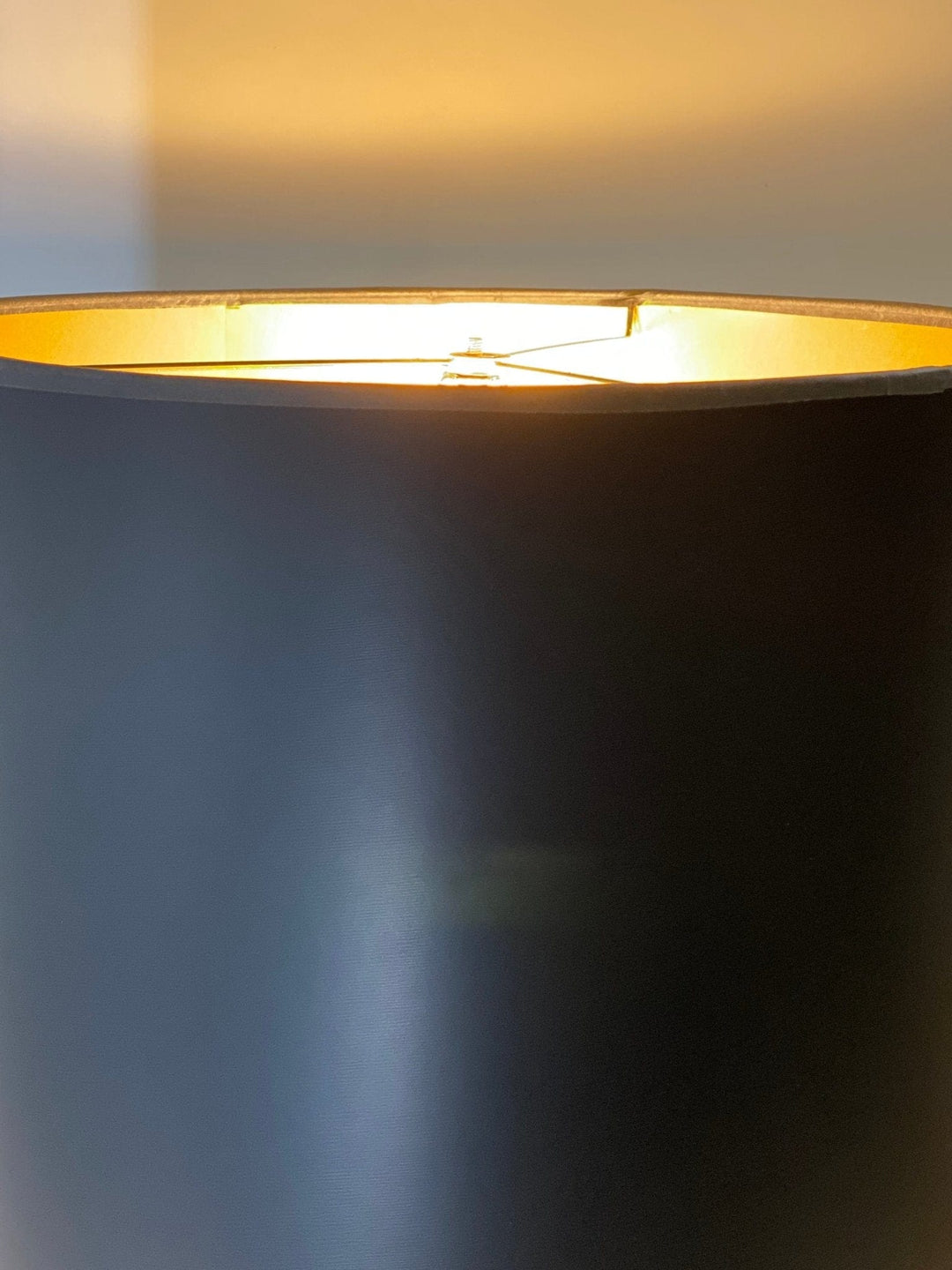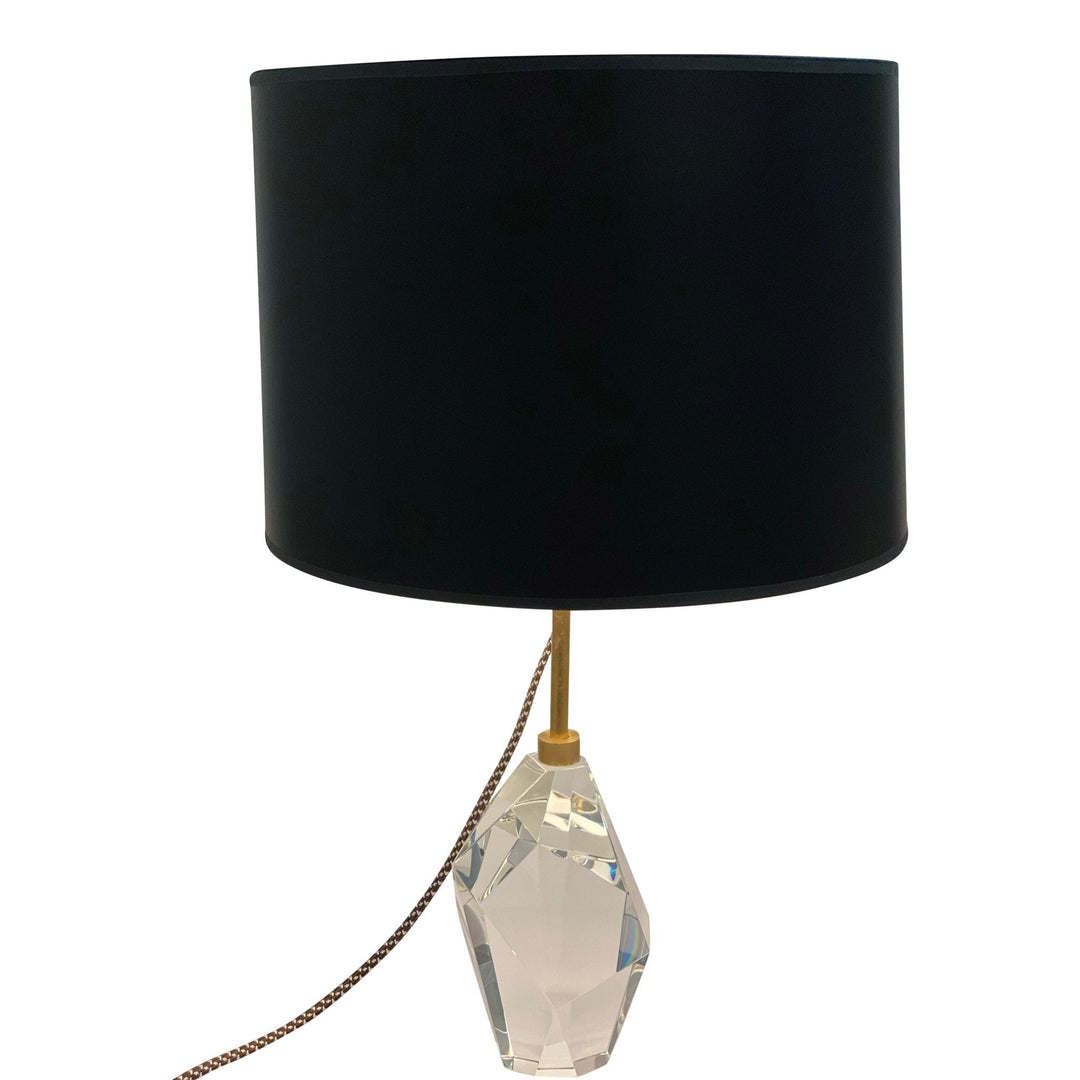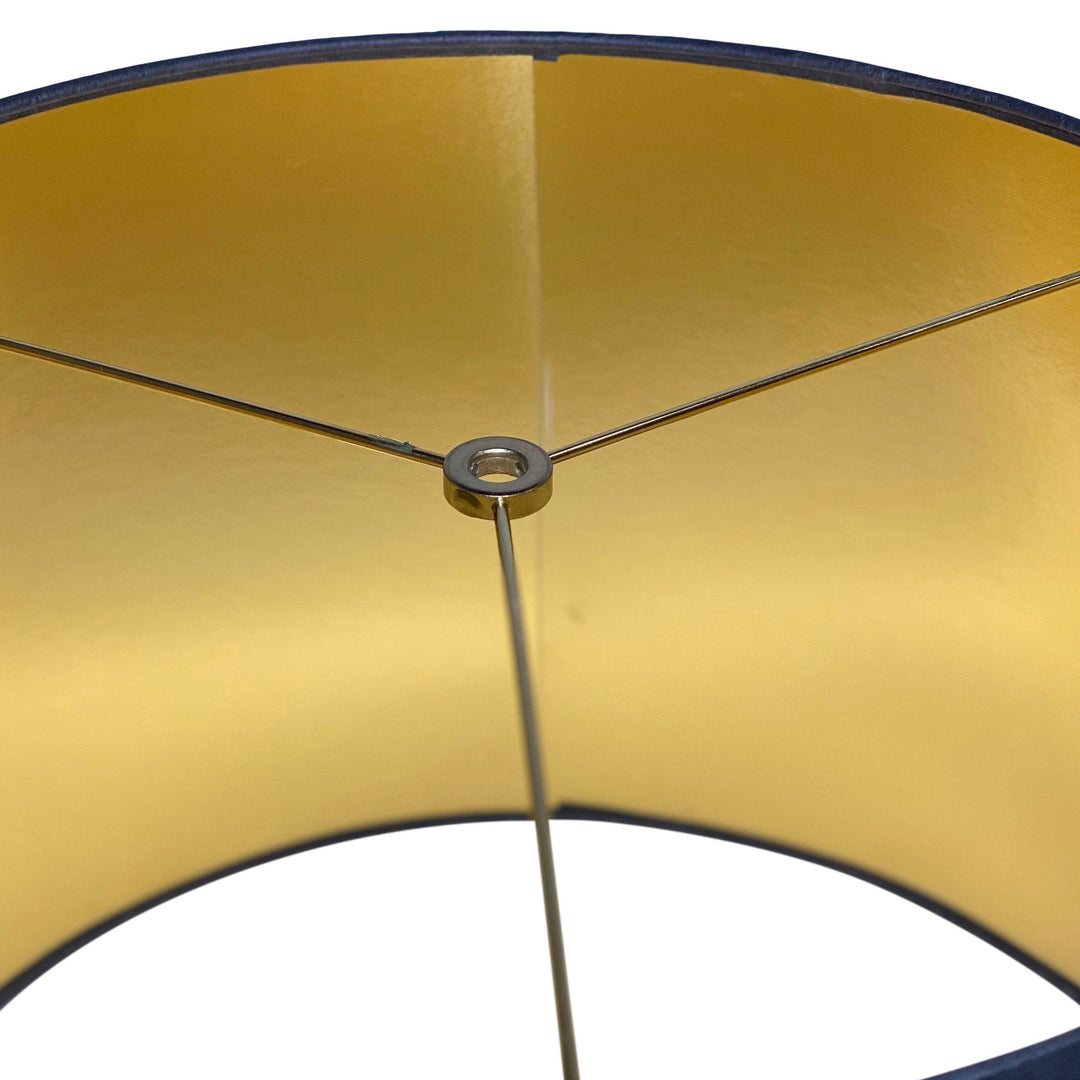 Customizable
Size Information

Additional Information
COMPLETE DIMENSIONS | DRUM
13" top x 14" bottom x 10" slant - In stock
15" top x 16" bottom x 11" slant - In stock
16" top x 18" bottom x 12" slant - in stock
** CUSTOM / RUSH PRODUCTION - ANY CUSTOM SIZE - UP to 22" BASE ** Ships within 2 weeks
** If the shade sizes above don't meet your needs, simply order the custom shade package listed and we will make a custom black paper shade with gold interior to any size up to a 22" base.  These custom shades will be rushed through production to ship within 2 weeks! Simply place your order and we will be in touch to confirm all of the details related to your custom order.
Want this shade in a different size?  Email us at: info@luxlampshades.com
STYLE | DRUM   
Note that sizes provided are the bottom/base dimension.  These come with brass spiders.  If  you need a chrome spider, simply email us at info@luxlampshades.com.
FABRIC | PAPER
Style, paper and finishing combine to make all the difference in a lampshade. These Lux Fine Lampshades are made with opaque black paper. Get a glimpse of The Lux Difference in the photo. 
CRAFTSMANSHIP
Lux Lampshades are handcrafted using traditional, labor intensive manufacturing techniques and the finest materials.  These shades have brass spiders with a 1/2" drop.