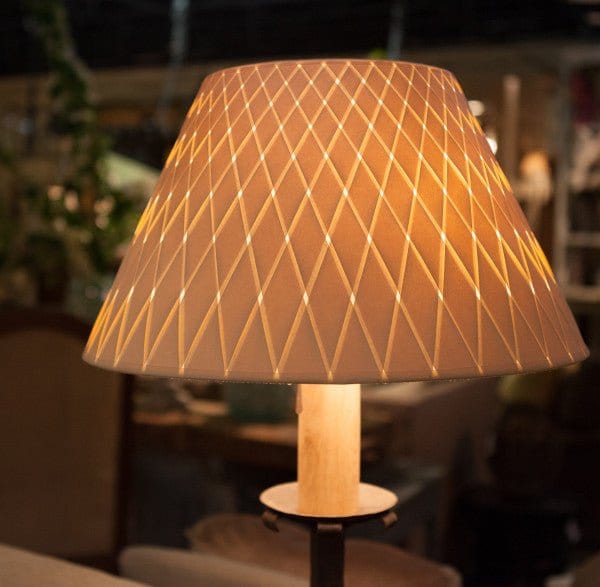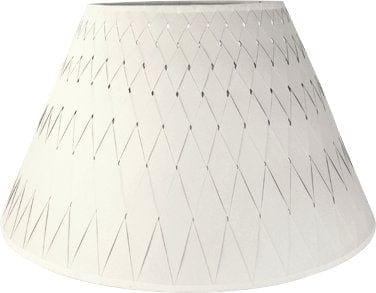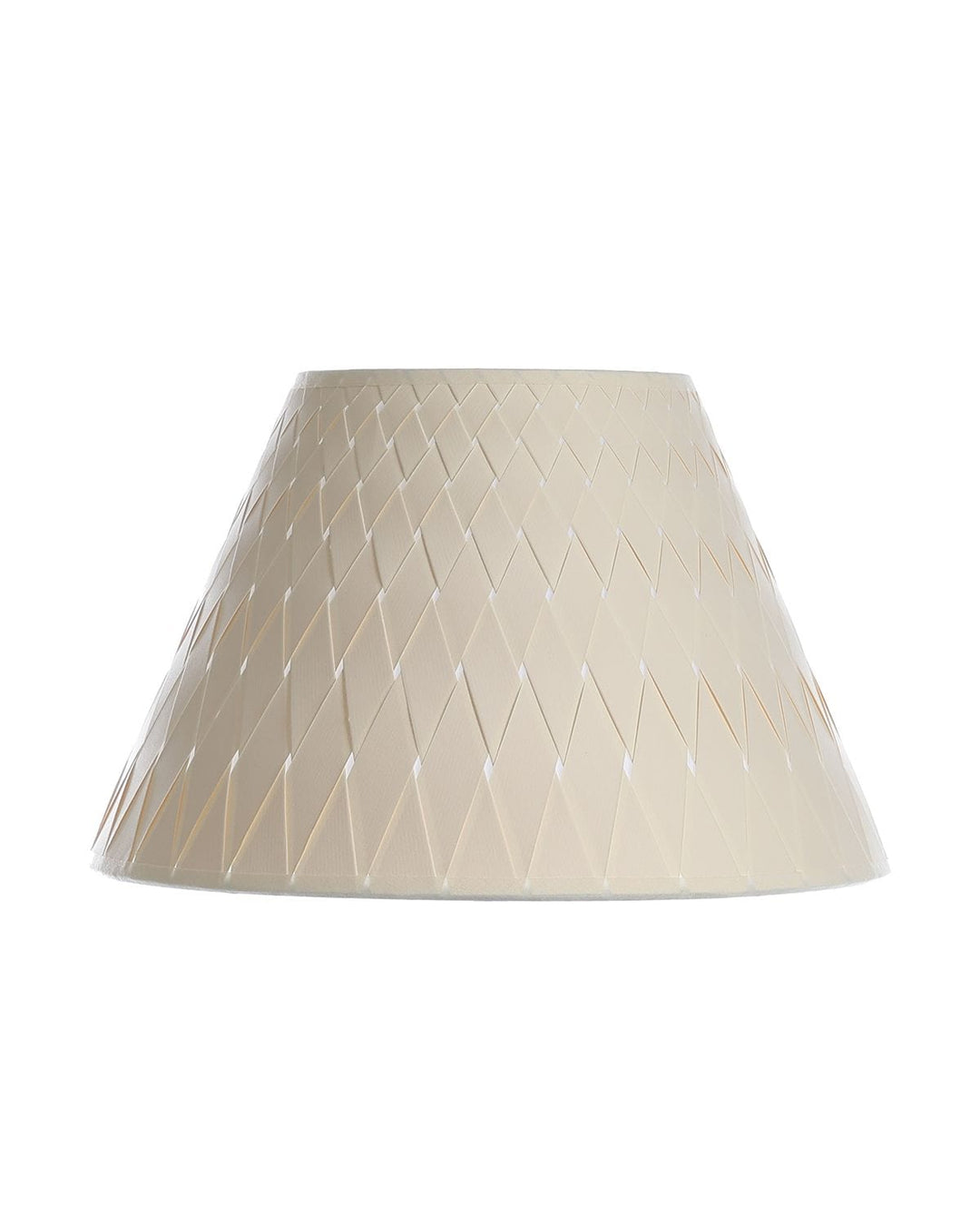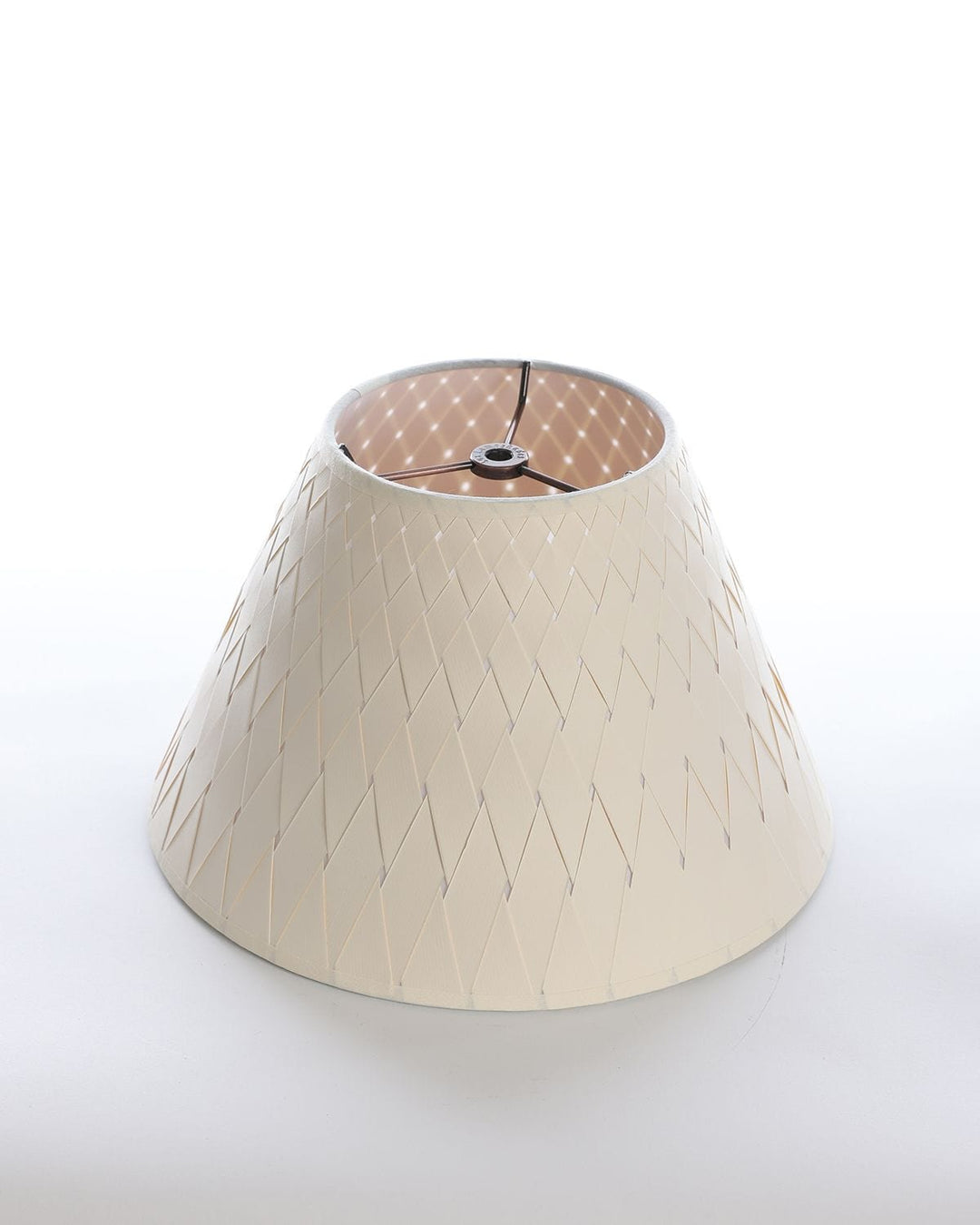 Description

Size Information

Additional Information
Add a bold, eye-catching statement piece to your room with Empire woven paper lamp shades. These unique shades feature a special woven paper that radiates a soft glow when the light is off, making them perfect for creating an inviting yet adventurous atmosphere. Change your shade, change your room!
COMPLETE DIMENSIONS | EMPIRE
4" top x 8" bottom x 6" slant
5" top x 10" bottom x 7" slant
6" top x 12" bottom x 8" slant
7" top x 14" bottom x 9" slant
8" top x 16" bottom x 10" slant
9" top x 18" bottom x 11" slant
10" top x 20" bottom x 12" slant
11" top x 22" bottom x 13" slant
STYLE | EMPIRE
Note that sizes provided are the bottom/base dimension.
FABRIC | WOVEN PAPER
We use a sturdy watermarked off white paper that is laminated on 14 pt. polystyrene.
CRAFTSMANSHIP
This unique treatment is done by hand by skilled craftspeople.